Ever felt the frustration of having to lose out months of data just because you accidentally deleted it from your smartphone or the data itself got corrupt? There was a time when you would have to take lost data in your stride, but not anymore. The advent of all sorts of Android recovery software ensures that you don't have to compromise with data loss anymore.
Irrespective of the kind of device you use, data loss is an extremely realistic problem. Data loss never comes with a prior warning and it is a possibility for each and every device. In fact, data loss may even occur even when you take all possible measures when it comes to maintaining your devices. This is why you need to have access to the right Android data recovery software. This article showcases the top 3 software for recovering Android devices to watch out for.
Part 1. Top 7 Android Recovery Tools
Some data recovery software for Android may be better than the rest, but all of these software should allow you to recover the lost data from your Android phones, SD cards or tablets.
1. dr.fone - Data Recovery (Android)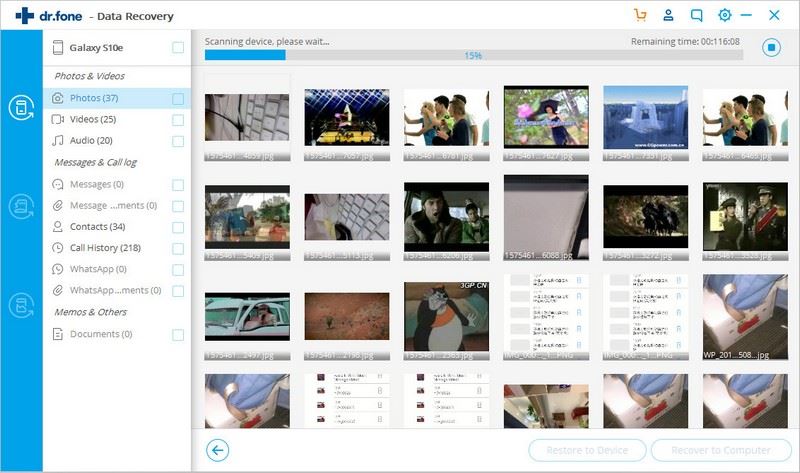 dr.fone - Android Data Recovery lets you bring back your lost data without putting you through complex processes and ensures that you get the job done within minutes. This outstanding Android data recovery tool is compatible with all sorts of devices such as Samsung, Motorola, Asus, Dell, Google, HTC, Nexus, Sony, and more. One of the biggest features of the Android Data Recovery is that it only reads and recovers the data. This ensures that there is no scope of your personal information getting leaked.
Furthermore, this exciting software also lets you retrieve all sorts of files such as contacts, text messages, videos, images, WhatsApp conversations, etc. All you need to do is follow three simple steps, choose the data that you wish to retrieve and click on the Recover button. This makes the process very simple and also saves a lot of time that would otherwise be spent sifting through the retrieved data.
Step-by-step guides on how to recover deleted/lost data on Android using dr.fone >>
2. Remo Recover for Android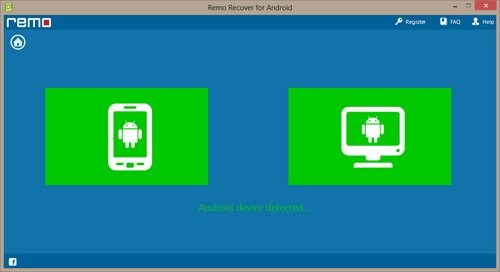 Remo Recover verifies the external as well as internal memory of your Android device and identifies the deleted as well as lost files, which can then be retrieved. The software also offers the all-important option to preview the data so as to select the ones that need to be recovered. This ensures that the entire process is safe, efficient and fast.
The absence of complicated options and choices also makes this an exciting option for newbies and inexperienced users. However, the Remo Recover for Android also has some drawbacks. It doesn't let you recover contacts and SMS messages and it also has an extremely slow scanning speed.
3. EaseUS MobiSaver for Android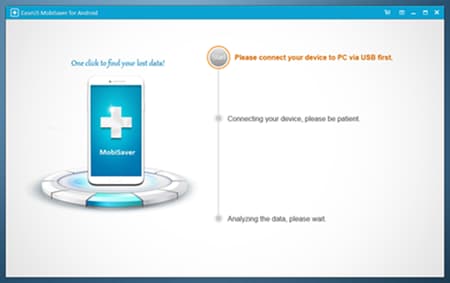 Another software that finds a place in many top 3 android recovery software lists is the EaseUS MobiSaver for Android. This software is equally capable of retrieving lost data from your android devices and has been specially developed to allow users to retrieve all sorts of files such as messages, videos, images, call history, contacts and videos.
One of the main highlights of the EaseUS MobiSaver for Android is that it fully recovers multiple file types and also operates on multiple android devices. It features that all-important file preview option, and is also known to be extremely safe and reliable.
4. CM Backup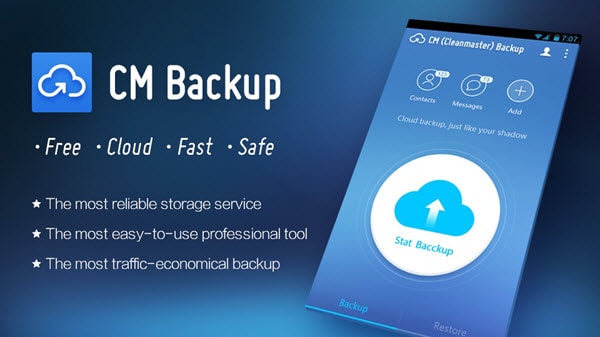 CM Backup is Android recovery software that is incorporated with Cloud and allows you to backup your messages, bookmarks, photos and other documents. You can set the time you want to get back up. It is an android recovery software that makes your Android work faster because it will effectively clean your android cache. This android recovery software secures your data and protects it. Its important feature is that is very fast, safe and works with the cloud.
5. EASY Backup & Restore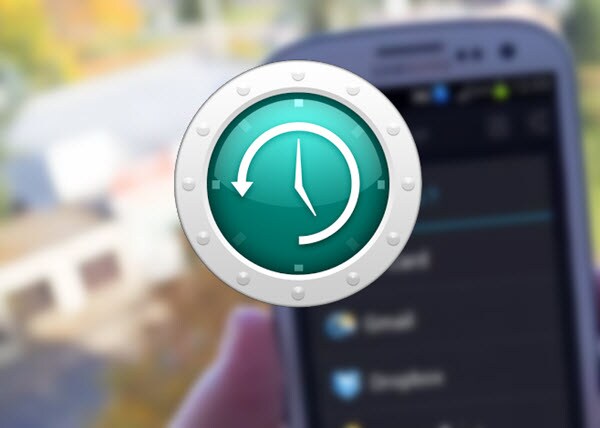 Easy Backup & Restore is popular Android recovery software. You will never lose your Android data again because this application allows you to restore your contacts, photos, emails and other things in a very safe and reliable place such as SD card, Google Drive and Dropbox, etc. You can get your lost data automatically and manually. The important feature is that is very easy to use and does not require many configurations for you to master it.
6. Super Backup: SMS & Contacts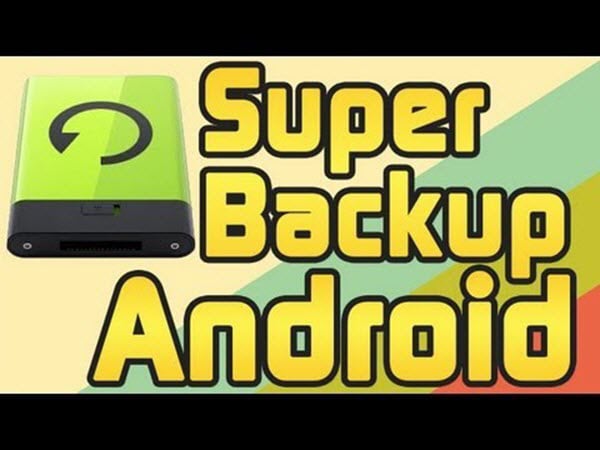 Super Backup is one of the most downloaded Android software. It depends on if you want to backup or wipe your data permanently. This android recovery software allows you to set the time for data backup or get it automatically every time you lose your contacts, messages and applications. Super Backup also supports Google Drive, Gmail and SD cards.
7. GT Recovery - Restore, Undelete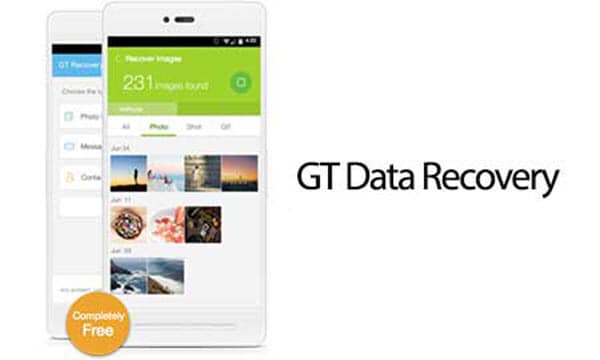 GT is efficient data recovery software for Android and allows you to save permanently the data and leave the headache of accidentally losing it. This application will automatically send the deleted data on your phone and lets you find your lost songs, photos, SMS and contacts through exploration. This application is also the best way to find information fast.
Part 2. Comparison of Android Phone Recovery Software
| | dr.fone - Android Toolkit | EaseUS MobiSaver for Android | Remo Recover for Android |
| --- | --- | --- | --- |
| Price | $49.95 | $89.90 | Free, paid upgrade available. |
| Supported File Types | Contacts, messages, images, videos, audio, documents, whatsapp history, call history | Contacts, SMS, videos, images, documents, audio | Images, music, .apk files, videos, apps |
| Supported OS | All versions of Android OS | Android OS 2.3, 4.0, 4.1, 4.2, 4.3, 4.4 | All versions of Android OS |
| Supported Android Devices | Samsung, HTC, LG, Motorola, Sony, Sony Ericsson, Google, Huawei, ZTE, TCT, Philips, JYT, Alcatel, Enspert, 3Q, Karbonn, Xiaomi, Medion, GLX, Acer, FIH, Meizu, Samart, Micromax, Toshiba, HTC, Q-Mobile, Cube, Lenovo, Asus, Lava and other 6000+ | Samsung, Sony, HTC, Google, Motorola, ZTE, Lenovo, Huawei | Sony, Samsung, HTC, LG, Lenovo, HP |
| Option to Preview Data | Yes | Yes | Yes |
| User-Friendliness | High | High | Medium |
Part 3. Things to Remember
1. In order to improve the chance of recovering lost data from your Android device, make sure that you stop taking pictures or recording videos and making calls or sending messages the moment you notice data loss. Recover the lost data as soon as possible in order to perform a successful data recovery.
2. Some software might require you to enable the USB Debugging mode before you are allowed to perform data recovery.
3. Always consider the following factors while choosing suitable Android data recovery software.
The devices supported
Types of data that the software can recover
Speed of recovery
User-friendliness
Types of Android OS supported
Types of computer OS supported
Whether the data is recovered in its original format
The option to preview and select data before recovery