It's funny that there are certain things which happens if your daily life but doesn't matter a lot, but a time will come it will become a source of frustration for you. Same is with extra home pages on your Android devices screen. There is not any specific reason to delete them as theoretically and physically they aren't going to impact the performance of your device. But they can become a source of frustration to some people who like things simple and want everything remains that way even their android home screens.
Can't Miss: How to Backup App & App Data on Android
The following article is dedicated to how to delete unnecessary home pages on Android
Part 1. How to Delete Home Pages on HTC Devices
Step 1. Make your way to the home page. Find a blank spot or an empty home page. This can be any page and the blank spot can be any place between the app icons.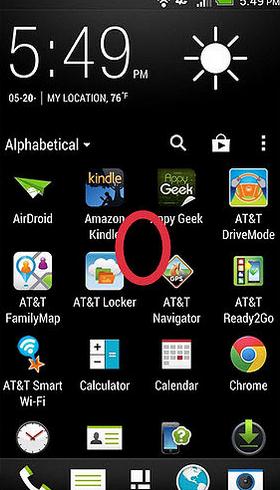 Step 2. Once you are there, put your finger. Press and Hold it for a sec and a menu will open.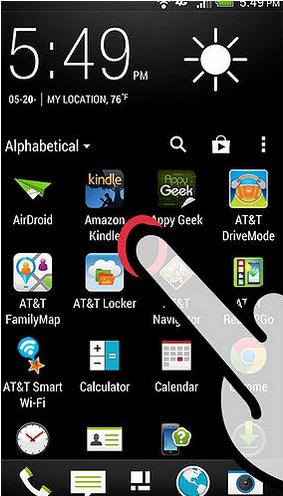 Step 3. The menu will give you to choose between different options. You'll also find an option of "Manage Home Screen", click on it.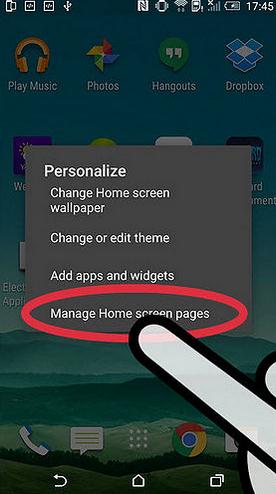 Step 4. You'll be directed to home screen in a manner that it will allow you to remove the unwanted pages.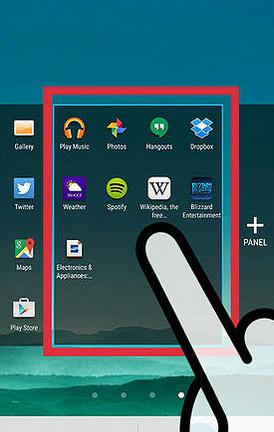 Part 2. How to Delete Home Pages on Samsung and LG Devices
Step 1. Make your way to the home page of your Samsung or LG device.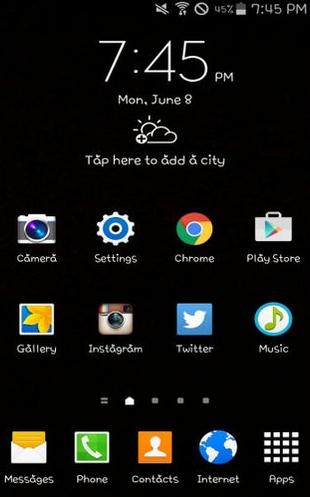 Step 2. Double click the home screen or Pinch it with two fingers (same as you use to zoom in and out).
Step 3. Once you have done that different option will be displayed including all your home screen on the same page.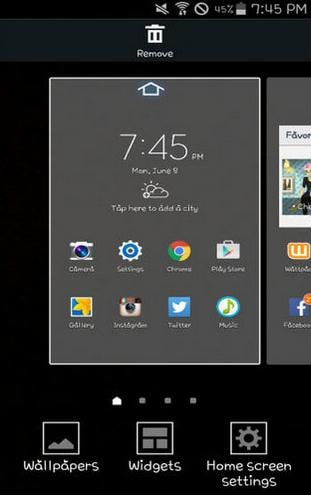 Step 4. On top you can see an icon of trash. Find and choose the page you want to remove.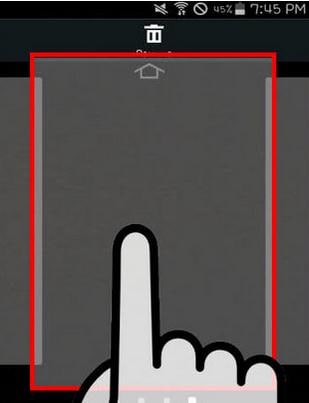 Step 5. Press and hold it and drag it upwards towards the trash icon and drop it there once it become red.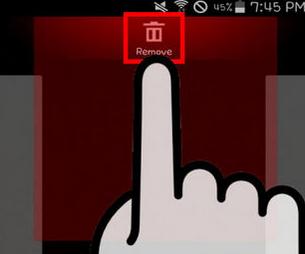 There are some devices on which you can't delete/remove unwanted home pages and they are fixed to a specific number that is 3 or 5. The only way to remove those pages from your device it to root your phone and an easy way is to install different launchers such from the app store such as nova launcher that lets you customize.

Supports up to 6000 Android devices and multiple file types
Recover all data loss scenarios without risk (indlude MicroSD card)
Handpick what to be recovered with few minute