Facebook is the most popular social media platform in the world. It means people use it to communicate with each other, to share pictures and videos, to have fun, to play games and get entertained, to read news, and many more. And sending messages from you mobile phone became an extremely popular way to stay in touch with our friends.
That is why Facebook released an Android app. It comes with many cool features, and beside sending messages and different types of files, you can also search through your Facebook messages, hide the messages if you don't want to read them, and even block messages and people who bother you with spam. Are you curious about how to do it? Check our simple instructions, and you won't have any problem in using Facebook Messenger for Android:
Part 1. How to Search Messages on Facebook Messenger for Android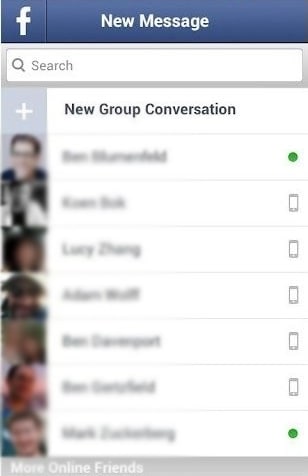 If you use the Facebook Messenger app for Android, probably you have hundreds of messages between you and your friends. What can you do if you want to search through your messages, to find some information? Here is a guide for you:
You can choose to search for the messages from one person, or you can search through all messages.
Simply launch the app and go to Messages.
You will see a search box above all your conversations.
Type the keywords you want to search.
If you want to search the conversation with a specific friend, you can enter the conversation, click on the magnifier icon, type the keyword, and search for it.
Part 2. How to Hide Messages on Facebook Messenger for Android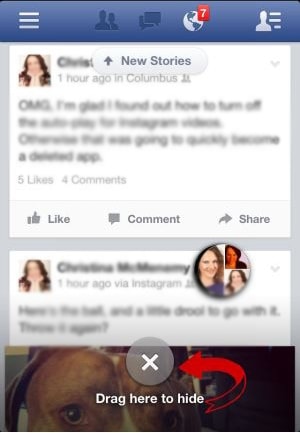 The Facebook Messenger app for Android has a special way to show you somebody wrote you a message: you will see a small circle somewhere on your screen, on top of any other app you are using, showing the picture of the person who wrote to you. If several friends write to you, the circle will split like a pie, showing all their pictures. But what do you do if you do not have time to read their messages, and want to hide them and read them later? It is not as complicated as it sounds:
Click long on the circle showing your friends' messages.
Drag and drop the circle to the X button which will appear on the bottom of your screen.
You can easily hide as many messages as you want during the day, and read them later, when you have time.
Do not worry, the messages are not deleted.
Part 3. How to Block Messages on Android Facebook Messenger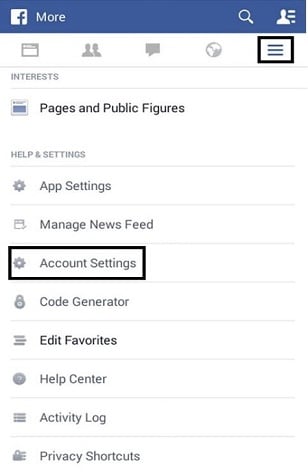 As you know, Facebook has millions of users all around the world. There were cases when unknown persons started to bother other users, sending them messages, and asking for different information or other weird stuff. You can block this type of messages if you want. Just follow the steps bellow:
To block a message and prevent a person to send you other messages, you actually need to block the user.
In order to do it, go to the Menu icon, and scroll down until you find Settings.
Go to Blocking. Enter the user's name in the field, and tap the Block button.
You will no longer receive messages from him, but you can unblock him anytime you want.
As you can see, managing messages in Facebook Messenger for Android is not that complicated. No matter what you need to do, from searching or hiding messages, to blocking them, you can do it easily in few minutes.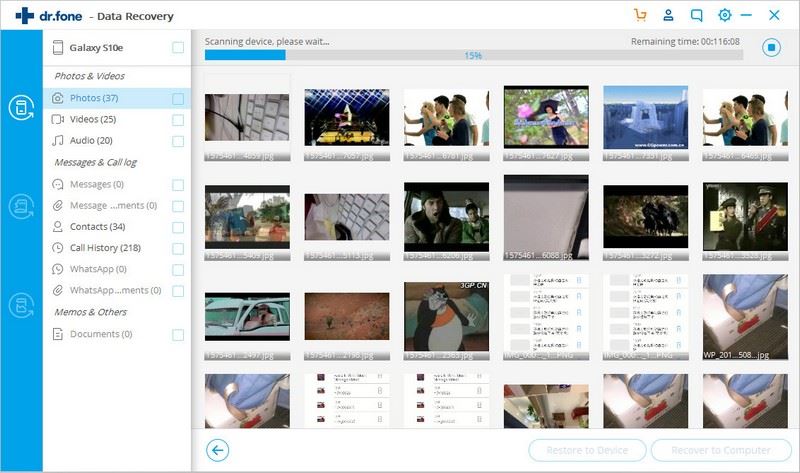 dr.fone - Data Recovery (Android) could be your best tool to retrieve deleted text messages on Android phones. It is very easy to use, even for newbies. After launch it, you can get prompt messages on its window, telling what to do next. You just need to do what it tells you to do, then you can successfully recover text messages on Android.
Guide: Recover Deleted Text Messages from Android Phones
As it has been mentioned before that the data recovery process is easy with dr.fone Android Data Recovery. The process as well as the overall steps that are involved in this regard is mentioned as below. The user can follow the steps to get the outcome which is in line with the demands. It is so easy that the data recovery requirements are met automatically.
Step 1: Click the Download button to get the installation package of the software. After then, double-click the file and follow the wizard on the software to install it on your computer. Once it has been done successfully, launch it. Use a USB cable to connect your phone with your computer.
Note: if the software can't detect your phone, then you must check out whether you have enabled the USB debugging or not. If not, there will be wizard in the window of the software, telling you how to do it.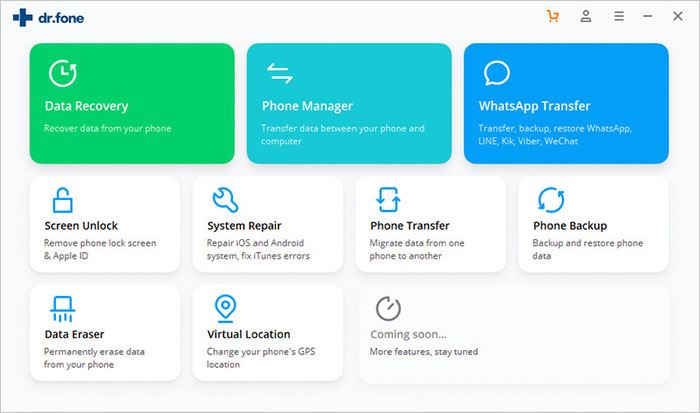 Step 2: After dr.fone Android Data Recovery analyze your phone, it will ask you to select file types to scan. Since you're trying to recover deleted text messages from phone, here you just need to choose "Messaging" and "WhatsApp message & attachments", and click "Next".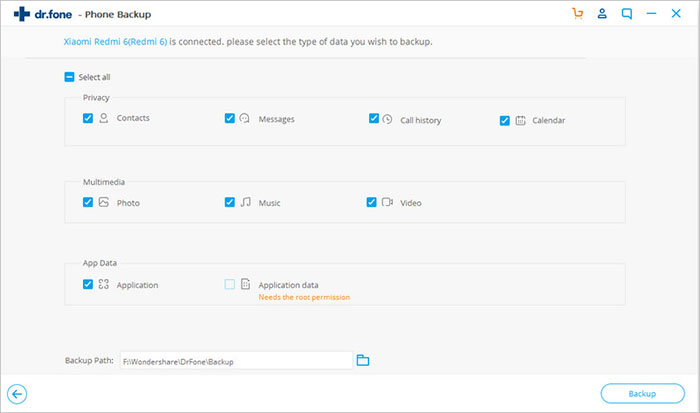 Step 3: There are 2 modes to scan your Android phones to retrieve deleted text messages: Standard mode and Advanced mode. Standard mode only scans for deleted text messages while Advanced Mode can scan your phone everywhere, but it takes longer to scan with Advanced Mode.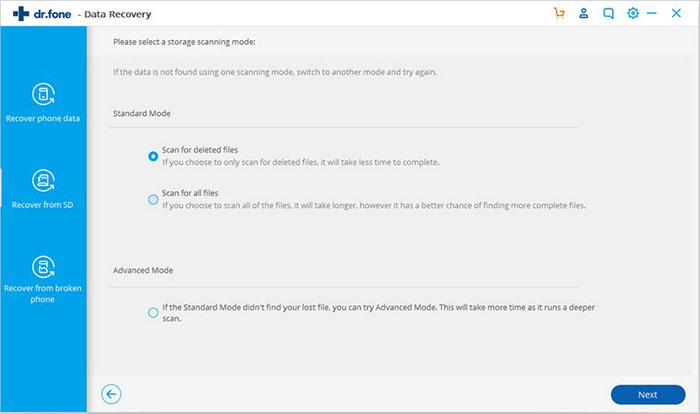 Step 4: The result will be sorted into category and displayed in the main window. If you choose to scan all the files in the last step, you can see that the result contains both existing files and deleted files. Click "Messaging", then you can preview the found items. If you need them, select them and click "Recover".