The pictures on your Android Device probably hold fond memories for you. You definitely want to have them for a long time to come. However, at times, you simply delete your photos by accident. dr.fone, is a wonderful tool to help undelete pictures on Android phone
When you accidentally delete pictures on your phone, dr.fone - Android Data Recovery is a powerful tool that you can use to get your pictures back. Deleting your pictures does not mean that you have to lose some of the fond memories that you have captured on your phone Here you will see how to undelete pictures on Android phone.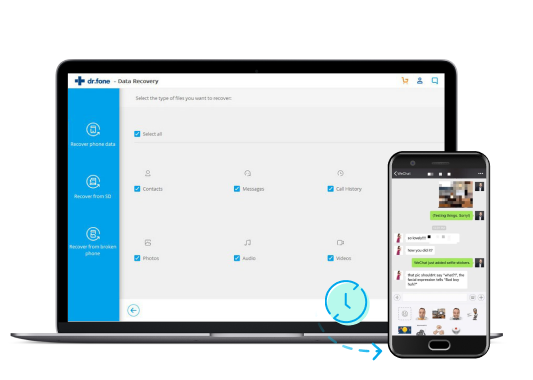 Handles all data loss scenarios – This tool will recover data from any loss scenario, whether it was accidental deletion, virus attacks, file corruption, and so much more.
Recover data from internal memory and SD card – dr.fone will scan the internal memory and SD cards to ensure that you recover all data on your phone.
Full Android compatibility – the software will work on any device that runs on the Android OS. This is more than 3,500 mobile phone models.
Fast and risk-free – Recover data in a few simple steps, without risking any data loss, and with speed.
Step-by-step guide to undelete photos using dr.fone – Android Data Recovery
Step 1. Download and install dr.fone – Android Data Recovery
You can Download this software from the "Free Download" buttons here. After you have successfully downloaded and installed the tool, launch it and then go to "Data Recovery". Enable USB Debugging on you Android Device ad then connect it to you computer using the USB cable that came with the device.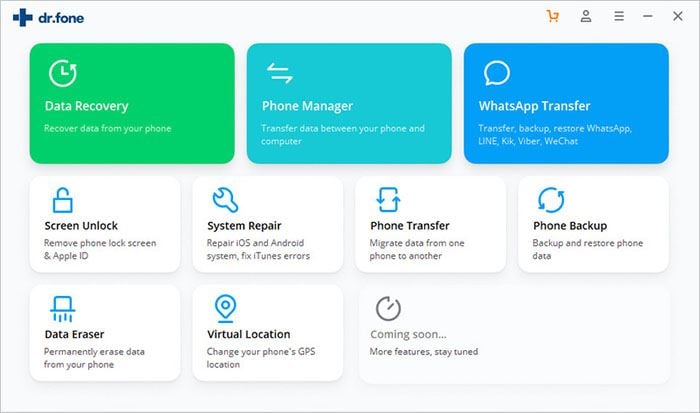 Step 2: Choose Images to get them back
dr.fone – Android Data Recovery will need to scan the files on your device. You should select just the pictures that you want to undelete. This will make the program run faster. Once you have selected the "Gallery" category, click on "Next".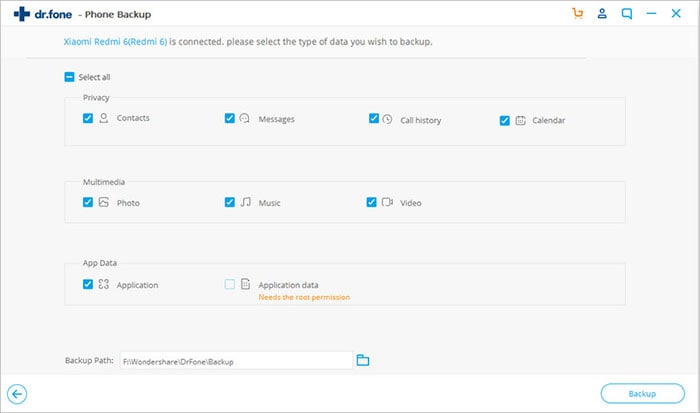 Step 3: Select what scan mode you want
You will be presented with a new windows and you will be asked to choose between the "Standard Mode" and the "Advanced Mode". The Standard Mode is ideal for basic scans of deleted files. The Advanced Mode performs a deeper scan of your device and will take longer to complete.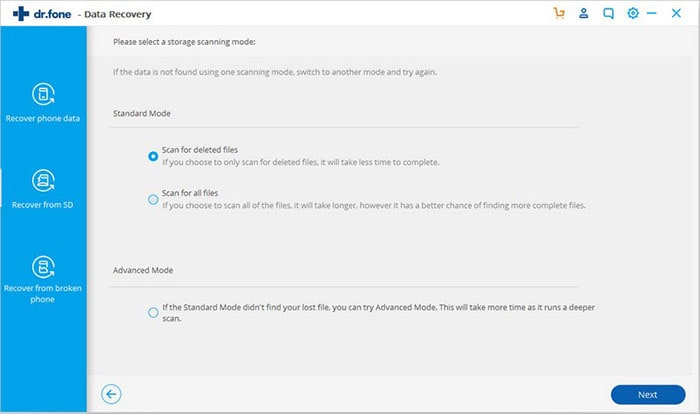 Step 4: Preview and Recover your photos
Give dr.fone – Android Data Recovery some time to complete the scanning process on your device. After that, you will be shown the results of all the pictures that have been found on the device. You can then select which ones you want to recover, and then proceed to recover them. That is how easy it is to undelete pictures on Android Phone using dr.fone – Android Data Recovery.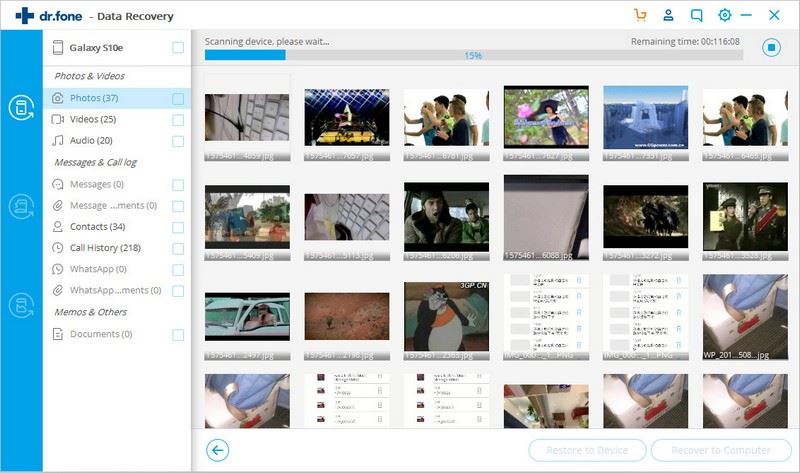 Here are some tips that you can use to store pictures better on your Android Device
Protection against accidental deletion – you can now protect your folders and image files from being deleted.
Better naming structure – The Android System gives your folders automatic names. You can now move images to a particular folder and name them properly. That way you know exactly which picture should be deleted and which should not.
Save pictures online – you can use your Google account to automatically save pictures wherever you sync your phone. That way you have a safe copy online.
Save pictures to an SD card - you should save your pictures to an SD card and then use it to transfer the pictures to your computer on a regular basis.
When all else fails, dr.fone is a great way how to undelete pictures on Android Phone.