What's the difference between MP4 and other video formats?
Normally, when we say MP4, it means we are talking about a video ending with a file extension .mp4 which can be referred as a video file extension. As today, there are different kinds of video file formats available across various platforms. The choice of video file format totally depends upon the requirement of the user which they want to use. MOV and MP4 are the two commonly file formats which use lossy video compression to hold the videos. This format maintains the minimum quality loss after the video has been compressed.
There are many popular file formats available such as AVI, FLV, WMV, MP4, and MOV. All file types have the different extension and are used to compress and decompress a video file. The files are the collection of the information that you have recorded which can be both audio and video data in one single file. Each container format comes with several benefits and disadvantages over the others.
Top 8 MP4 Video Files Recovery Software
1. dr.fone - Android Data Recovery
Are you looking for a safe and effective Mp4 video recovery solution for your Android device? Don't worry here we have iSkySoft Toolbox - Android Data Recovery which works as an excellent recovery tool and gives an easy way to retrieve back deleted video file recovery. This tool is the best alternative for any other software as it comes with highly advanced and quick results. dr.fone ensures that your data will not be lost and users will gain proper access to a program to enable smooth restoration without any hassle.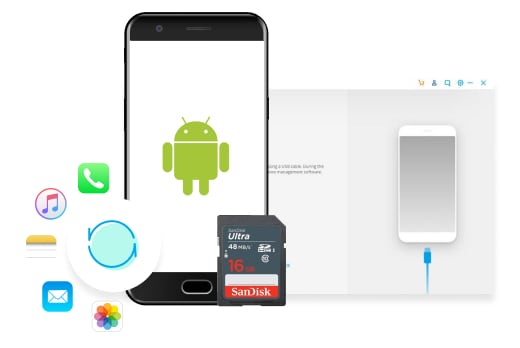 Supporting more than 6000+ android devices is what makes it even more convenient for all android device users.
Besides recovering deleted videos, it can recover other data types too like contacts, photos, messages, call history and many more.
It can recover deleted videos from android phones without rooting as well.
Supporting almost all data loss scenarios, this revolutionary software revives your videos that got deleted accidently or deliberately.
dr.fone not just guarantees good outcomes but also is absolutely risk free.
#2: Wondershare Data Recovery
This software is an easy and reliable tool to have deleted video file recovery back to your folder. Wondershare also supports data recovery from recycle bin, hard drive, memory card, flash drive and more. This tool can have Mp4 video recovery which was lost due to sudden deletion, formatting, virus attack, system crash and more. Wondershare allows to have the preview of the file and allows selective recovery of video files.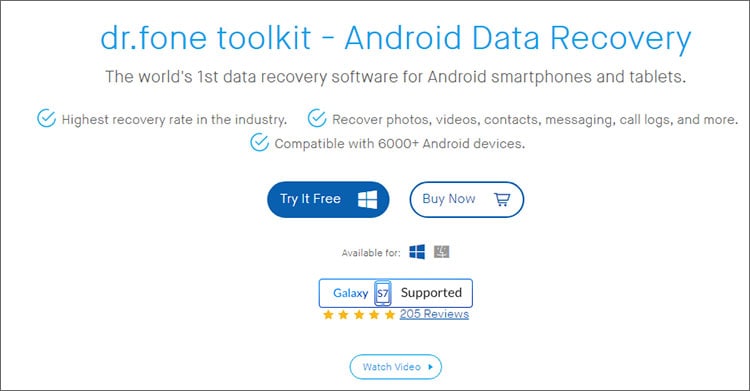 #3: MP4 Video Recovery Tool
This tool is designed only for Windows Operating system. MP4 video recovery tool helps in fixing video files which cannot be played or displayed when you try to open it. So this tool uses Java Runtime Environment to function in order to recover the damaged file. Basically, MP4 video recovery tool follows the original video, get the data and the reconstructs the damaged video.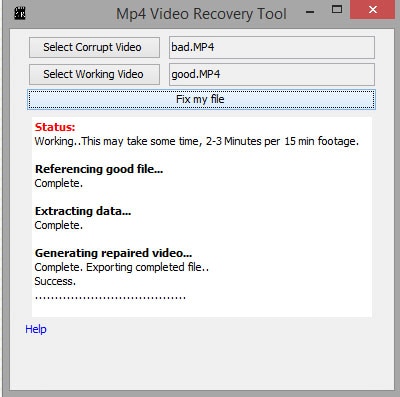 #4: Stellar Phoenix Video Repair
It is an efficient video repair tool for Windows and Mac which help in getting deleted video file recovery back on your device with consuming very less time. Stellar helps in repairing the files which are damaged and corrupted. Not only this but it also allows simultaneous repair of the multiple video files. This tool supports MP4, MOV, M4V, 3G2 and more. Stellar do works with latest Mac OS, Mavericks, Mountain Lion and Snow Leopard versions.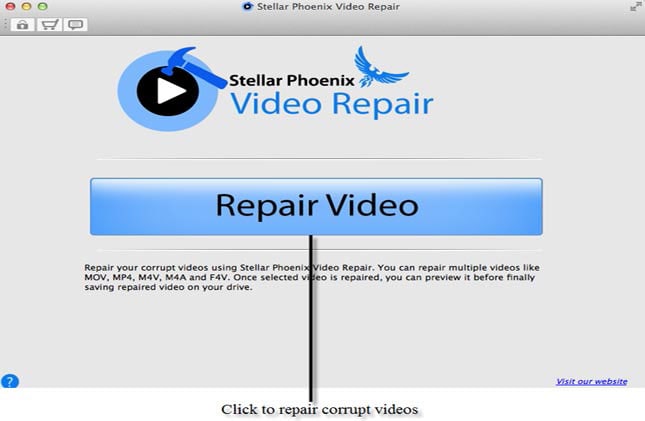 #5: VLC Video Player
There are very few of them who knows that VLC player can work as deleted video file recovery tool. It is one of the leading application to play video/audio files and also can repair the damaged files such as MP4, MOV, AVI and QTRM formats. You simply have to go to the tools and select the preference from the drop down list, identify the file with selecting 'Always Fix' icon. Now play the error free video with using VLC video player.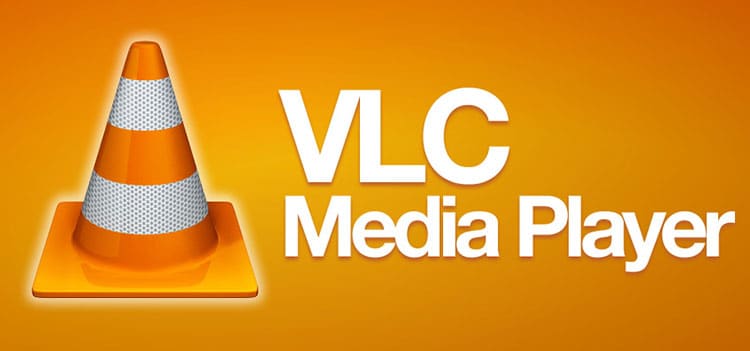 #6: Get My Videos Back
Restoring the damaged videos is super easy with 'Get My Videos Back' software. This tool will effortlessly recover the deleted video files with estimating the flaws and size of the skipped data. It comes with no restriction and provides pause enabled copy with checking the free space on the target drive. So in order to have those corrupted video files, you simply need to click on Open and start option. Select the damaged file and get it repaired by the tool. The best part about this tool is that it can repair video codecs such as MP4, 3GP, MPEG, AVI and more.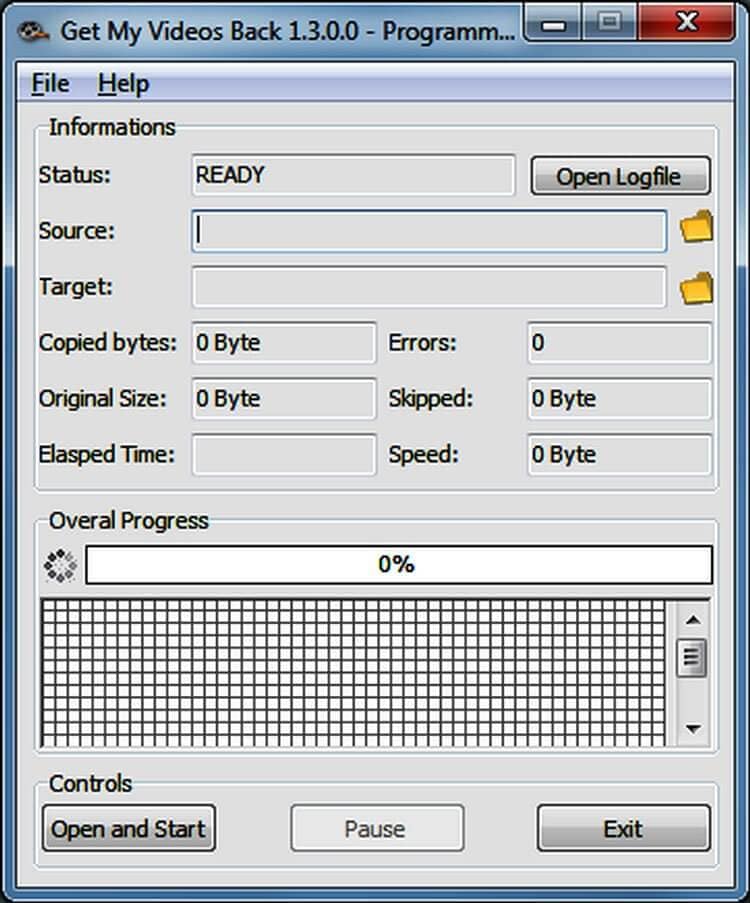 #7: Remo Recover
It is a tool which can be used to recover MP4 files from SD cards and other modes. It does support the recovery of MP4 files from popular brands such as Kingston, SanDisk, Sony, HP and more. It can recover the video files such as MOV, AVI, MP4, 3G2 and more. In addition to this, it can recover the videos from hard disk as it is compatible with FAT16, FAT32, and many more file systems. The MP4 video recovery allows the user to sort the recovered files on any mediums.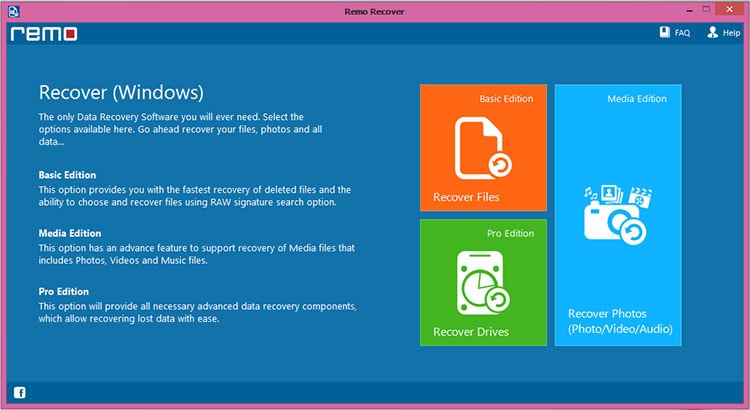 #8: iCare Recovery
iCare Data Recovery can recover the lost MP4 files which were mistakenly deleted from your SD card, Hard drive or from any other system. You can also recover the deleted videos from memory card, flash drive and can download your recovered MP4 videos back on your system. iCare Recovery tool can recover the videos which are damaged due to virus attack, accidental formatted or due to any other cause of the MP4 file loss.