With over 1-billion users worldwide, the growth of Android is magnificent. Though Android is growing at a fast pace, it's often hit by vulnerabilities. Imagine the feeling of losing your precious data stored in your phone due to a virus attack. Or due to an accidental factory reset. It's painful. Is there any way to recover your data? Of course you can. You can use Myjad Android Data Recovery to restore lost data on Android.
Part 1: Myjad Android Data Recovery Software You Need to Know
Many Android users use Myjad Android Data Recovery. It is a piece of software that needs to be downloaded and installed on your PC. After installation, you need to connect your Android phone to the PC. Myjad Android Data Recovery will then scan your mobile for lost data and display them for you. You can choose which data you want to recover. Also, using this software you can backup all your data in your Android phone to your PC. You can recover contacts, messages, photos, videos and audios through Myjad Android Data Recovery tool.
Part 2: Myjad Android Data Recovery Alternative
We have gone through some major cons of Myjad Android Recovery tool. Also, we found for most of the issues. We need to contact their support team for resolution. To overcome the cons of Myjad Android Recovery tool, we need to find a suitable alternative. This will be the major fix we want. And we suggest you go for dr.fone - Android Data Recovery . The software has excellent features gem packed in a single software. Here is the list of some of dr.fone - Data Recovery (Android) for Windows features.
Key Features of the Software:
It can restore almost everything from your Android phone, including contacts, text messages, photos, video, audio, call history, WhatsApp history and documents.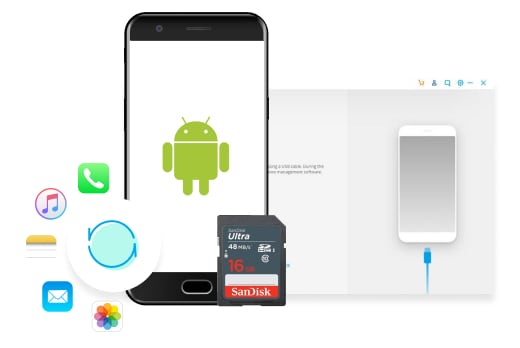 It supports more than 6000 Android devices and tablets, including Samsung, Sony, HTC, LG, Motorola, HUAWEI, ZTE, etc.
It's higher standard of security prevents the leak of your personal information. So, never worry about data phishing.
It has both Windows and Mac versions. Use it according to your needs. And the best feature is it doesn't require you phone to be rooted.
Steps for How to Recover Lost Data on Android
Step 1: Download and install dr.fone on your PC. Then launch it. After that, connect your Android device to the PC via USB cable and with USB debugging enabled. Click "Data Recovery".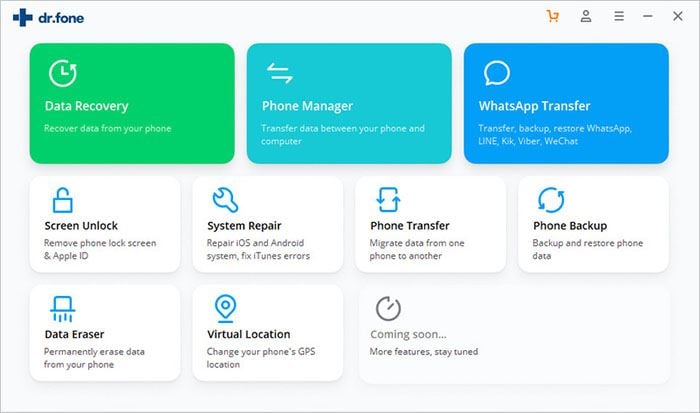 Step 2: When the USB Debugging is open successfully, Scan for the lost files. It will display the lost files in a neat interface. Then click "Next" button to open the scan mode window. After that, select the scan mode and click on the "Next" to start scanning the deleted data from Android phone.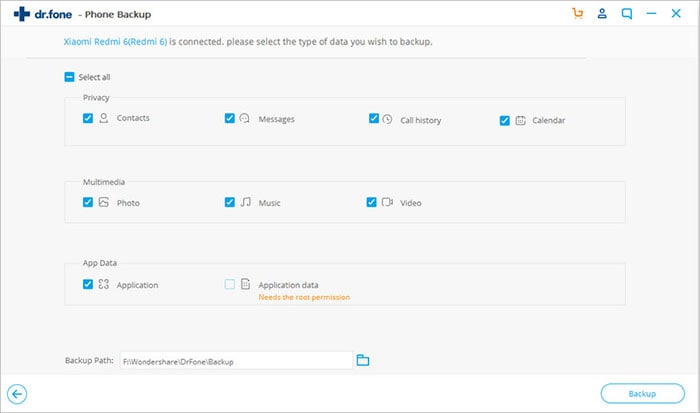 Step 3: Finally, choose the files you need and click "Recover" to recover deleted data from Android phone.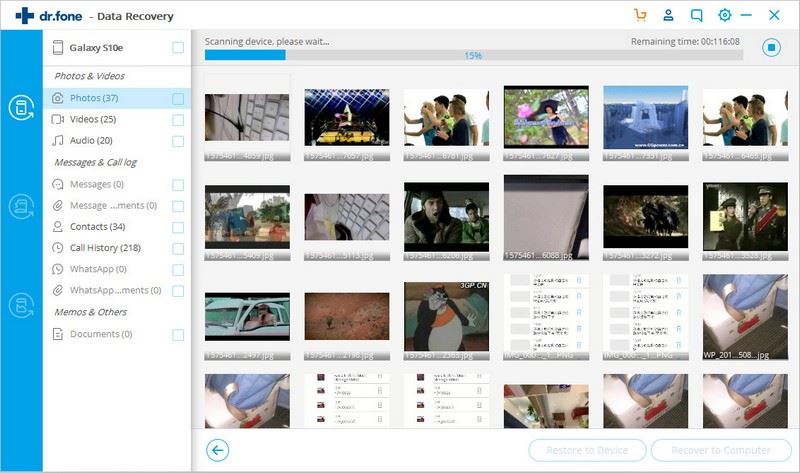 Part 3: Troubleshooting on Using Myjad Android Data Recovery
Despite its useful features, Myjad Android Data Recovery is having some issues too. We will see some of the most common problems that can occur by using this software. Also, we will see how to rectify those problems.
Problem: Can't open the recovered files with software program applicable to the particular type of the file recovered.

Solution: It may be due to the files often overwritten by other data. In this case, there is no way to retrieve the data. However, you can contact the support team in Myjad for a solution.

Problem: Device failed to connect

Solution: It may be due to various reasons. Outdated software, USB debugging not enabled and USB cable issues are some of the common causes of this problem. Make sure you are running the latest software version and USB debugging is enabled on your phone. If still the problem exists, you can check your USB cable for any damages.

Problem: Not able to recover all the data

Solution: As said earlier, it may also due to overwritten data. In such case, retrieving the lost data is practically not possible. However, contacting the support team can solve your issue.

Problem: Contacts recovered are without phone number

Solution: It depends on the make and model number of the phone. You can try to rescan the device. If that doesn't solve your problem, you can contact the support team, and they will fix it for you.

Problem: Can able to recover anything from phone

Solution: Please note that Myjad Android Recovery is currently working only on rooted phones. If your phone is not rooted, you can't recover any lost data from your phone. You can root your Android phone using the online tutorials available on the website.