So your Android phone slipped off your hand and probably hit the ground by accident and the display screen is cracked; Or your smart phone is cracked and dead for reasons such as a virus attack. How do you recover all the saved contacts, important messages or important files from the damaged phone? It can be stressful, right?
You probably don't have a back up of any of that data elsewhere and loosing it would take you a million steps behind. Don't worry, this article will provide you with a step-by-step guide on how to recover contacts from broken screen Android phone.
[Update] If your Android works well and you find something important lost, you can recover lost contacts from Android directly.
Yes, it's possible to actually retrieve all your files from your broken smart phone regardless of the phone you're using like say LG, Samsung, HTC, Huawei, ZTE, or any other phone. But unlike for media files such as gallery, videos, music, etc., messages, contacts and certain files are usually stored in the phone's internal memory meaning they can't be simply taken out and used elsewhere like a memory card (SD card) does.
Hence, in case your phone's screen breaks and you have not backed up anywhere and can't find an effective means of extracting or restoring it, your files may be permanently lost. But now I have good news for you, you can simply extract your contacts from your broken Android phone using software called dr.fone - Data Extraction (Damaged Device)
This program works perfectly as a broken Android data recovery tool that enables users to have access to the phone's internal memory (contacts, messages and media) without having to enable the USB debugging option. Soon after data recover, you can now comfortably take your phone for repair or replace the broken phone with a new one altogether.
Here are deeper details on this best broken Android data recovery.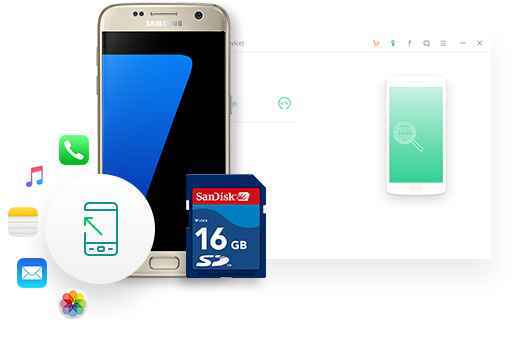 Access the Android's internal memory to extract above 8 types of data files from the broken screen without enabling USB debugging.
Support data like contacts, messages, call logs, Whatsapp messages, photos, videos, etc.
You have a preview option to help you view the files you are just about to extract.
It is super simple to use and doesn't need any technical skills.
ssuming you have already downloaded the dr.fone - Android Toolkit on your PC, you'll find an interface as shown below. Select "Data extraction" from your main screen and press enter.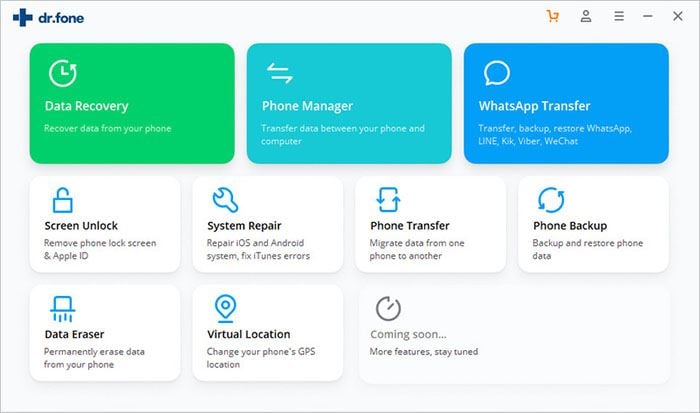 Step 1: Use a USB cable to connect your broken Android phone with your PC and ensure the program recognizes it. After that, select all the file types you're interested in recovering in the program and Click "Next". For example, if you only wish to get contacts off broken Android, you can only tick "Contacts" in the screen.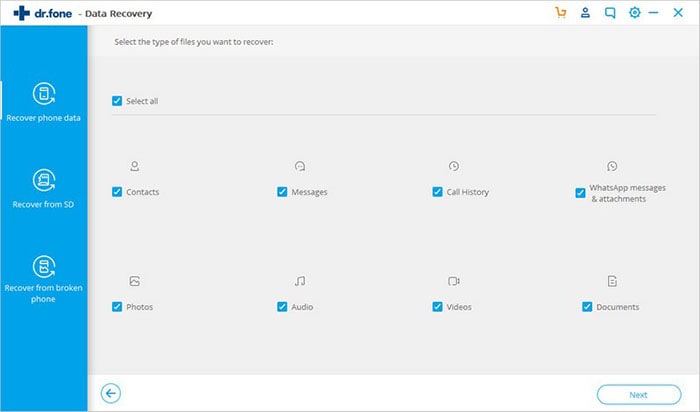 Step 2: Choose one problem which matches with your Android's state.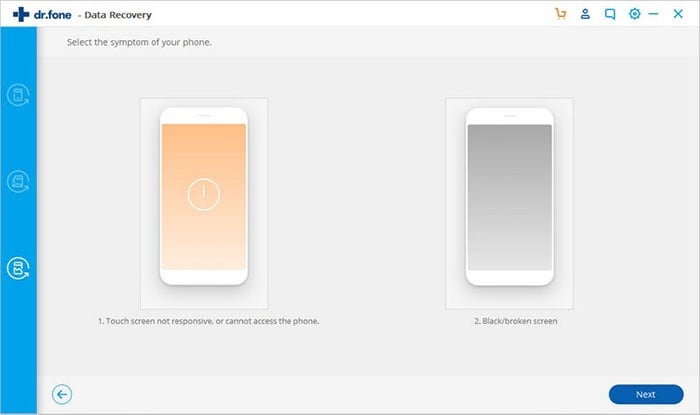 Proceed to choosing your phone model as well as name. Next, click on the option "I agree to the warning and I'm ready to proceed" then click next so as to confirm your preferred option at the pop-up window.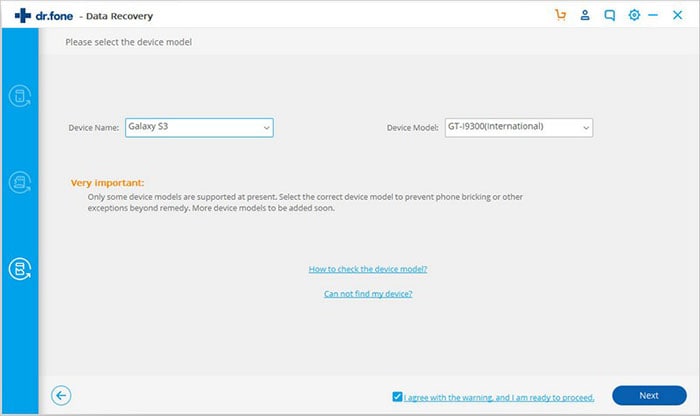 Following the instructions onscreen, enter the Download mode so that as soon as your gadget is successfully entered, you can simply press the "start" button in order to download the data recovery package. On completion of the process, you can now preview your data files on your PC.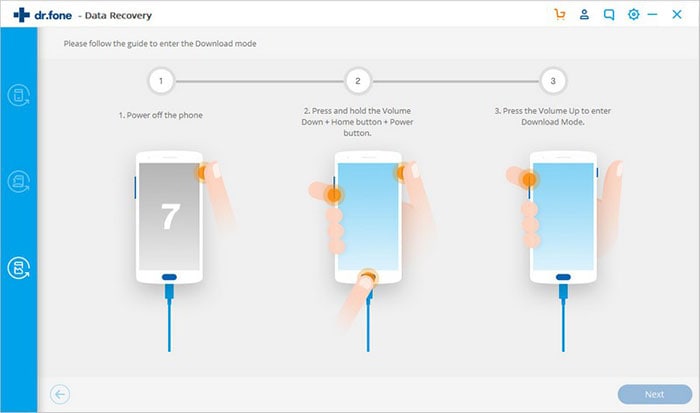 Step 4: Do a preview and mark the contacts that you're interested in recovering one by one and press "Recover" button so as to move them from the broken Android phone to your PC. Next, you can press the "Back" button and select "Exit recovery mode" so as to restart the connected gadget restoring it to its normal status.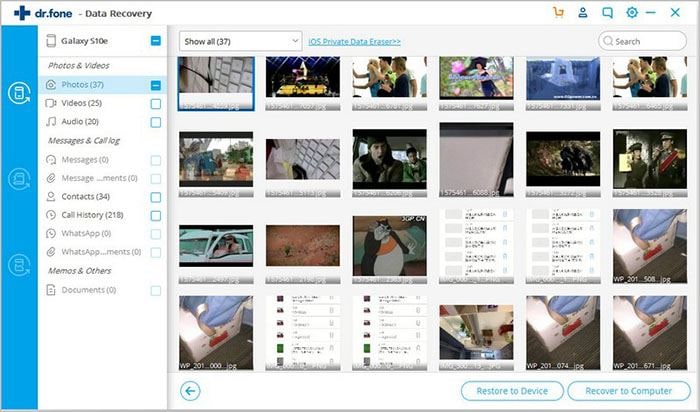 In case you've saved your contacts on your SIM card, you can follow this simple guideline. All you need to do is to remove your card from the broken phone and insert it into another functional phone so as to recover all your data. It is a simple 2-step process as explained below:
- Remove your SIM card from your broken smart phone
Most if not all Smart phone's today have non-removable covers, but uses are issued with a tray eject gadget. Should you have lost this, a simple safety pin can still serve purpose when inserted in the aperture next to the sim card or at the micro card SD card slot.
- Put the SIM card into a functional phone
Having removed the SIM card from your broken Android, simply insert it in a phone that's functional. Then, you'll manage to get contacts off broken Android phone. You can back up all your contacts to your PC.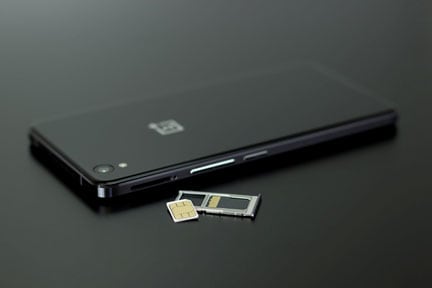 It's hard to predict when you may accidentally delete valuable files from your Android. Hence, backing up data is inevitable and most people have learnt the hard way. It is not always that data loss occurs only in the event of losing your phone.
Below are 3 methods of backing up Android contacts for your reference.
#1 - iSkysoft Android Data Backup & Restore
dr.fone - Data Backup & Restore is among the simplest ways of backing up data in Android Smart phones, especially it exports your entire data including media files, contacts, Whatsapp messages, Apps, texts and more in their initial(original) quality and format.
This program will do all the back up for you. You simply need to download and install the software in your gadget, then follow the steps to create a full backup of Android to PC.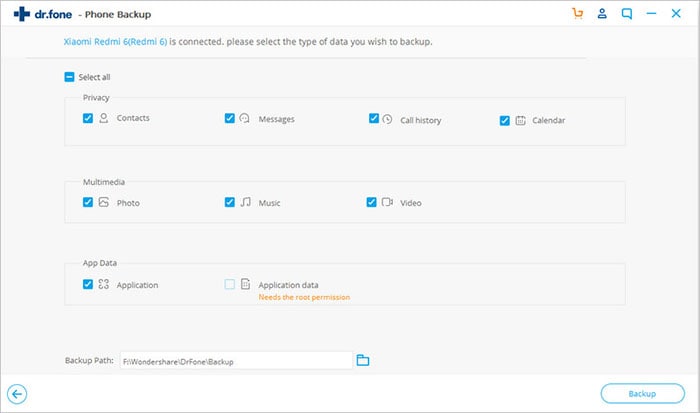 #2 - Using Google Backup
We all know that Google is out to help its users keep their data and mobile apps safe. It is actually the most commonly used data backup method by majority of the Android users. If you want to use this method, you can simply follow the steps below:
- Click on "Settings" on your phone;
- Press Backup & Reset option;
- Search for the option of data backup (including Wi-Fi passwords, app data and preferences).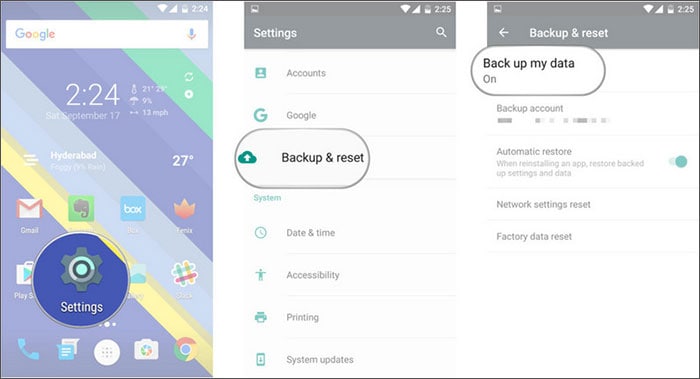 Final Thought
Done! There are all things you should know when you wish to extract contacts from a broken Android phone.
Obviously, after owning dr.fone - Android Data Extraction, you can get contacts from Android phone with broken screen at the first time. This can help you greatly reduce the risk of losing data permanently. But if you wish to never lose the crucial contacts due to any reasons, then you'd better to backup Android data in regular basis.
Now, just click the below icon to take a free trial on this powerful program: