Is it possible to recover data from dead Android phone internal memory? Or broken Android phone? And how?
We have all been there: that moment when you hear your phone drop to the ground and your stomach drops while you crouch down to assess the damage. Yes, it's smashed to pieces! Depending on the extent of the damage, you may simply need to get the screen replaced or you may require a new phone altogether. Either way, before you look for the best solution, you need to make sure you have backed up data from Android to computer. If you haven't backed up data from Android before, you need to find a way to recover data from broken Android if you don't want to lose all saved data permanently.
Recovering data from Android device is not a task as easy as 1-2-3 due to the permission issues. So lots of users think that it is impossible to recover data from a broken or damaged Android phone because they can't authorize the permission to the program on the phone's screen. But what is the real truth? Yeah, you can extract data from broken Android without touching the screen by yourself, but the premise is that you need to find a handy tool as your assistant.
Keep calm, in this guide, we will provide you with a step-by-step guide on recovering data from Android phone with a broken screen, you can follow the below sections to restore Android data with broken screen.
[Update] You might also want to know how to recover data from Android that works well.
Part 1. Types of Smartphone Damage
Smashed and Cracked Screens: The Most Popular Type of Smartphone Repair
1) Smash!
It may come of little surprise to you that a smashed or cracked screen is the most common type of smartphone repair. In fact, this issue accounts for more than half of the smartphone repairs that are needed today. A broken PDA or touch screen will need to be replaced with a new one. Moreover, a replacement will be needed if there is damage to the internal LCD display or LCD screen, although repairs are possible for minor damage.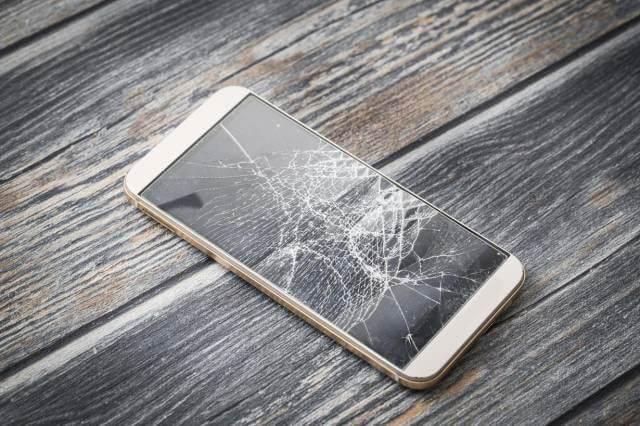 2) Splash!
After cracks and smashed screens, water-caused damage is the next popular type of repair, accounting for between 15 and 20 per cent of all smartphone repairs. This happens when a liquid comes into contact with the phone or the phone has been immersed in a liquid. This can damage the circuitry of the smartphone, as well as the motherboard and numerous hardware components. In such cases, the reconnection of several parts will suffice, yet a complete replacement is also a common outcome.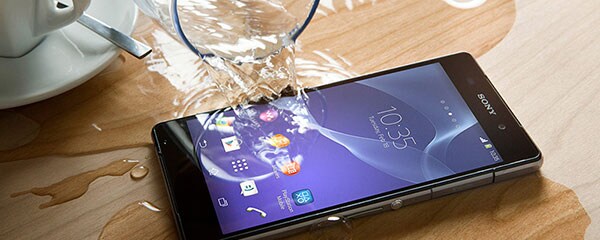 [Note] You might have found that there are lots of accidents that may result in data losing on Android device, so backing up Android data in regular basis is really important to all of you.
Part 2. dr.fone - How to Extract, Recover Data from Damaged Android?
If your Android phone has encountered one of the situations as below:
Touch doesn't work or cannot access the phone.
Black/broken screen.
Then, dr.fone - Data Recovery (Android) can help you get out of these troubles within few clicks. This program can works well as a broken Android Data Recovery, that allows users to get access to phone's internal memory without enabling USB debugging, and extract contacts, messages, call logs, Whatsapp messages, photos, videos, audio, etc. from a broken Android completely. After that, you can send your broken Android to repairman or purchase a new device as you like.
Now, let's check the detailed features of the best broken Android data recovery software: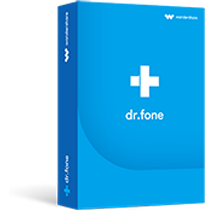 Access to Android's internal memory without enabling USB debugging, and extract more than 8 types of files from Android with broken screen easily.
Preview is avaliable so that you can view the exact files before extracting.
It is compatible with more than 6,000 Android devices, including all popular brands like Samsung, HTC, Motorola, Sony, LG, etc.
The process is not time-consuming one and is absolutely free of danger, easy to use and no requirement of any technical skills.
Handle all data loss scenarios, like screen broken, dark screen, rooting error, system crash, SD card issue, device lost, etc.
4,026,518
people have downloaded it
Let's Learn How to Recover Data from Broken Android Phone with Broken Android Data Recovery
Let's suppose that you've downloaded and installed the dr.fone - Android Toolkit on PC, then launch it, and you'll see an interface like below. Choose "Data Extraction (Damaged Device)" from the main screen and enter the process.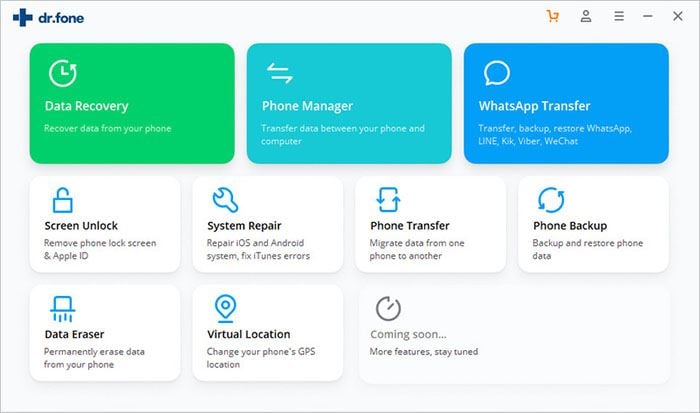 Step 1.

Connect your broken Android to computer with USB cable, and make it be recognized by the program.

Now, you need to tick the file types that you wish to recover in the program. Select all or specific file types on the basis of your own needs. After that, click "Next".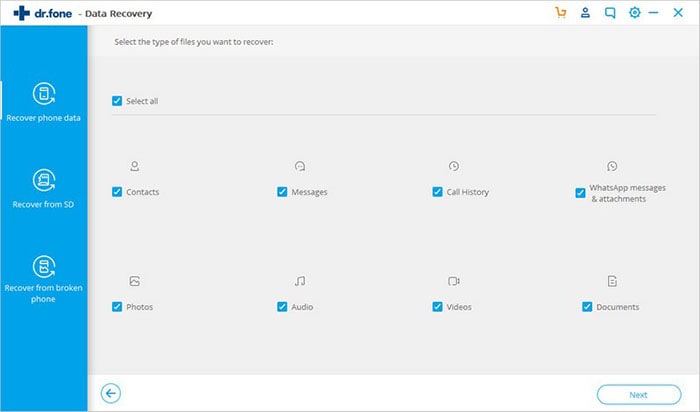 Step 2.

Select one problem that matches your phone state.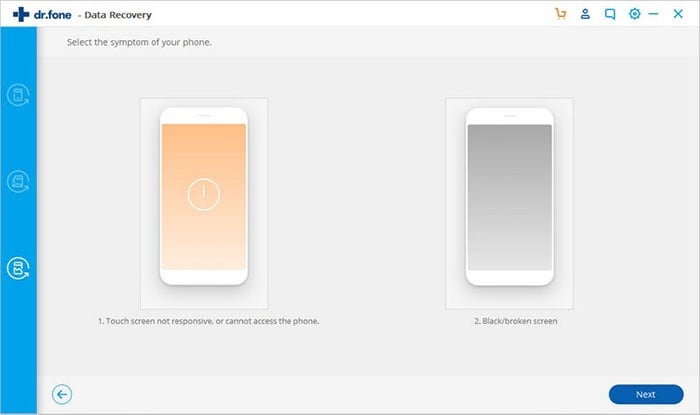 And continue to choose your phone's model and name, then tick the option of "I agree with warning and am ready to proceed" and hit "Next" to confirm your option in the pop-up window.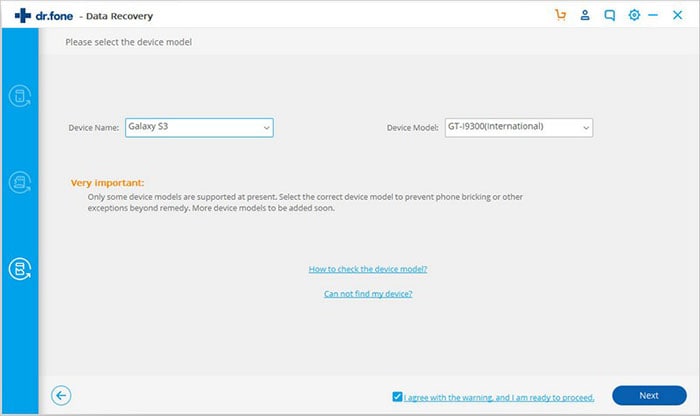 Step 3.

Follow the onscreen instructions to enter the Download mode and when your device is successfully entered, you can click "Start" button to download the recovery package.

When the process is finished, you'll be able to preview the detailed files on PC.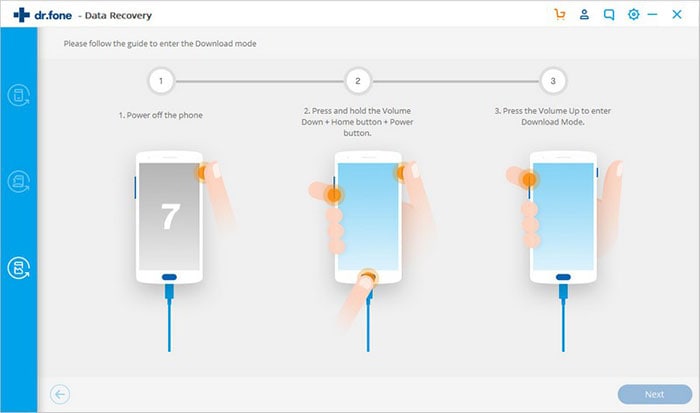 Step 4.

Preview and tick the files you wish to extract one by one, and hit "Recover" button to export them from a broken Androdi to computer.

After that, you can hit "Back" button on the program, and click "Exit recovery mode" to reboot the connected device and make it back to the normal status.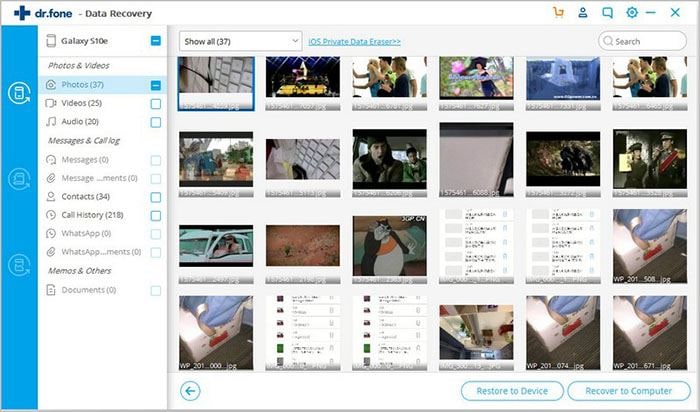 Part 3. How to Recover Data from An SD or SIM Card Where the Screen is Broken?
If you have saved your videos, photos, contact details and such like to your SIM card or SD card, you can use this simple approach. You simply need to remove the card and insert it into any workable phone in order to rescue all of your data. Let's take a look at the simple two-step process:
1. Remove the SIM card or SD card from your current phone
The vast majority of Android phones today come with non-removable back covers. You should have received a tray eject tool with your phone. If you have lost this, you can use a small paperclip or something like this. Insert the tool into the small hole next to the SIM card or microSD card slot. You will then be able to easily remove the card.
2. Insert the SIM card or SD card into a workable phone
Once you have removed the card from your broken phone, you simply need to place it inside a phone that works. You will then be able to retrieve your data. You may want to then send these photos, videos, music and such like to your PC so that you have them backed up elsewhere, especially if you are using a friend's phone.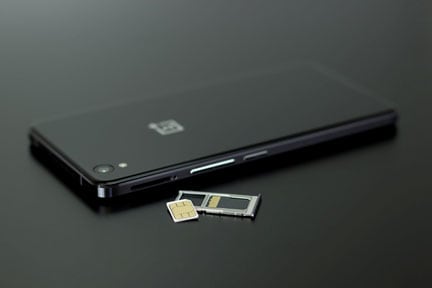 Part 4. How to Get Your Data Back from A Broken Android with AutoPlay?
Another option you can use when recovering data from an Android phone with a broken screen is to use AutoPlay. Luckily, this is another easy process to follow. However, in order to make the most of this option, you are going to need to have USB debugging enabled on your phone. This is something you cannot enable now that your phone is broken, so you must have done it beforehand. If you have this setting switched on, you can then connect your phone to a Windows laptop or desktop. You will be able to use the AutoPlay feature to get your photos and any other data you have on the phone. This is another simple and easy to follow process; so let's take a look at it in further detail.
Step 1.

Connect your phone to your PC

No matter whether you have an LG or Samsung phone, or any other type of Android smartphone, you will be able to use your USB cable to connect it to your computer or laptop.
Step 2.

AutoPlay will open automatically

Once you have connected your phone to your PC, the AutoPlay window should pop up automatically if you have the USB debugging feature enabled on your phone. If this feature does not pop up automatically, it probably means that you have this turned off.

You can easily rectify this. All you need to do is click on the Start button, and head to the Control Panel. Here you will be able to find Hardware and Sound. Click on this, and then click on AutoPlay. Make sure the Use AutoPlay for all devices and media check box is in function. Click Save and then try the process again.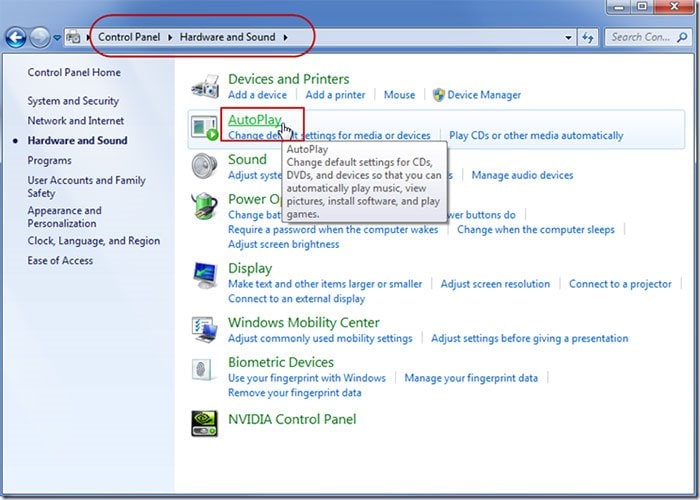 Step 3.

Click "open folder to view file"

Once the window has popped up, click on this message and you will be able to access the memory on your phone.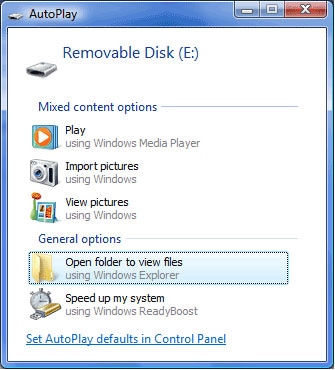 Step 4.

Copy the files onto your PC

The final step is to copy the files off your phone onto your PC. It is a good idea to get in the habit of doing this on a regular basis whenever you go onto your computer. It does not take a lot of time and it will ensure that all of your data is protected should anything happen to your smartphone in the future.

Conclusion

So there you have it: everything you need to know in order to recover data from your Android phone if it has a broken screen. If you follow the advice that has been provided, you can ensure that your broken phone does not mean that you have lost everything on it. From important contacts to your most cherished photographs, you can extract everything you need so that it can be imported onto your new phone.

And if you're seek for the easiest way to recover data from Android phone with broken screen, don't hesitate to take a free trial on dr.fone - Data Recovery (Android). It could be the one-stop solution for you!