You may have found yourself in big trouble the moment you discovered that your Samsung Tablet is frozen. You are not able to continue your important work because the Tablet is not working, it's frozen or it is working in an awfully slow manner. This will surely upset you. And the next minute when you realize that all your valuable data is in your Tablet and you may lose them, is the freezing moment for you too, I guess. Calm down! No need to worry more about data loss since you can recover data from Samsung Tablet easily by using simple software. You don't know how to? Continue reading the post and you will learn soon.
Part 1: Reasons for a Frozen Samsung Tablet
Water Damage: The exposure to water can be a major reason for a frozen Samsung Tablet. The moment when your device gets in touch with moisture, chances are it can corrode the device if you don't take any step further.
Virus attack: The more we want to avoid those destructive viruses, they still somehow enters the electronic devices. The accidental entry of viruses or malwares in our tablets can also make it freeze.
Installation of applications from unknown sources: For security reasons, Android tablets or devices stop you to install applications (by default) from any unknown sources unless you allow installation from "Unknown Sources". However, it is inadvisable to install or download anything from unknown sources except from Google Play Store, because the apps downloaded from unknown sources may contain harmful infections and can, eventually, turn tablet into a frozen tablet.
Full storage: The moment when your Android tablet attains full storage, you may have realized that your Samsung Tablet is frozen or working slowly due to overflow of your texts or numerous applications.
Part 2: Methods for Frozen Samsung Tablet (May lose Data)
1. Force to restart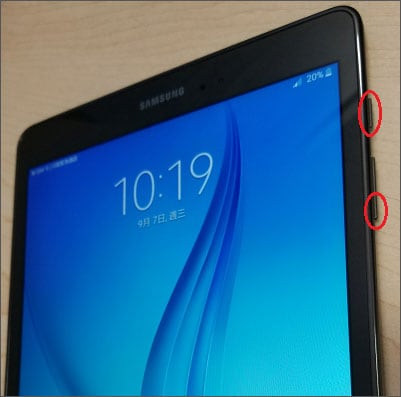 When your Samsung Tablet is frozen or hanged, it is essential to restart it. For this you need to press and hold the "Power button" or "Volume-down button" all together for 7 seconds or above.
2. Remove the battery
The task of battery removal in Samsung Galaxy Tablets can never be a minor one as the task contains opening of the Tablet. However, this can be easily done if you have some special tools such as tri-wing screwdriver, spudger, screwdrivers and a plastic pry tool. Follow the instructions to remove the battery.
Wait! The above mentioned methods may probably make you lose data from your tablets and you can't afford that, right? Losing data is one of the most awful feelings and to avoid that worst feeling, you should be ready to backup your data.
Part 3: Recover Data from Frozen Samsung Tablet (No Data Loss)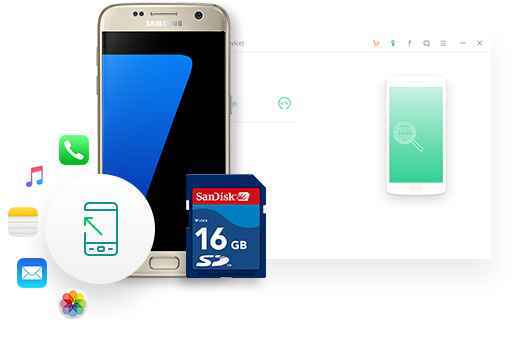 If you want to recover data from frozen Samsung Tablet, use dr.fone – Data Recovery (Android). It is most recommended and powerful software which is specially designed to recover data from Samsung tablets or phones. The all supported devices for which this software works are Samsung Galaxy Note, Samsung Galaxy Tab and Samsung Galaxy S. The software supports different file types you need to recover which includes your contacts, messages, call history, photos, videos, audios, documents and WhatsApp data. This software is entirely safe and secure and is perfect to use.
How to Recover Data from Frozen Samsung Tablet/Phones using dr.fone – Data Recovery (Android)
Step 1: Download dr.fone. Launch it after installation. Connect the frozen Samsung Tablet with your computer with the help of a USB cable. Now choose Data Extraction (Damaged Device).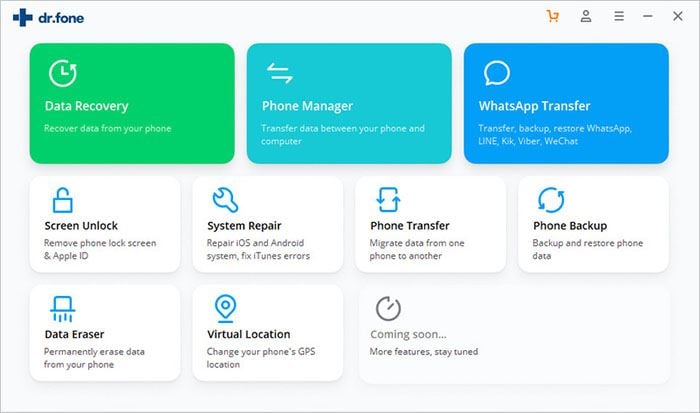 Step 2: In the next step, you will see all the file types selected by default. To recover files from your frozen tablet, you need to select or unselect the types of files you need or don't need respectively.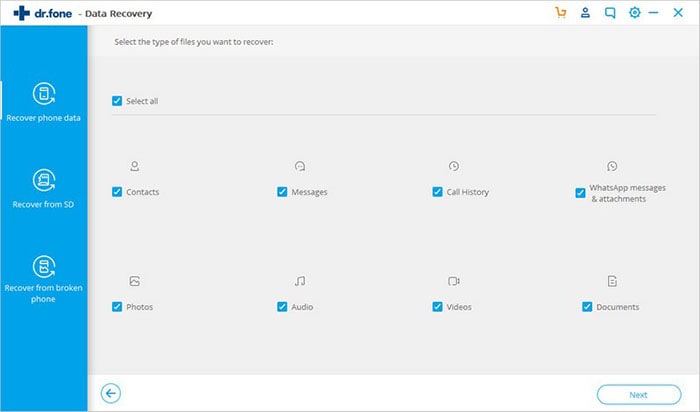 Step 3: From two given options in the next window i.e. "Touch doesn't work or cannot access the phone" and "Black/broken screen", you need to choose the one that is matching up your tablet's status.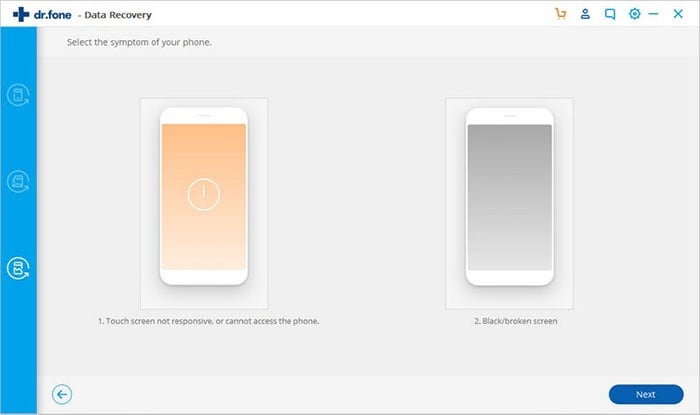 Step 4: After selecting the status, you will be asked to put the right device's name and model. You can choose it from the drop down menu, given in the window as this software supports Samsung Galaxy S, Note and Tab models. Click on "Next". Subsequently, enter "confirm" manually to make the information sure.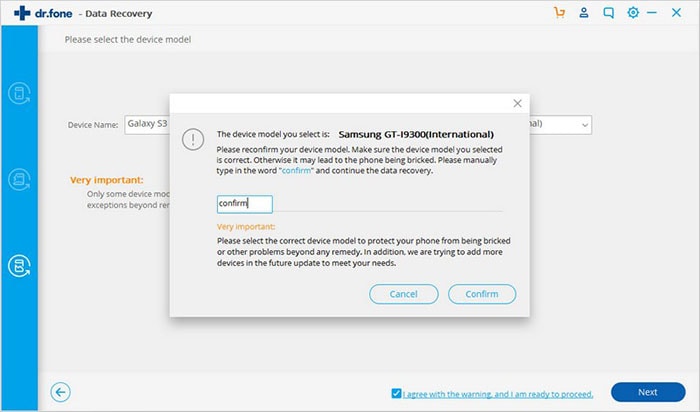 Step 5: In the next appearing window, you will discover some instructions to go into the download mode. Follow the following steps: Power off your Samsung tablet - Press and hold "Volume Down", "Home" and "Power" buttons simultaneously - Now press "Volume UP" button.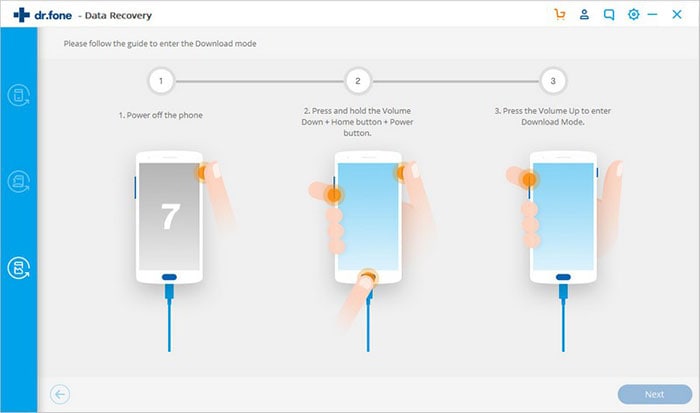 After entering the download mode, the program will begin downloading the recovery package. Preview the files now before recovering them. Click on "Recover" which will then recovers data from your Samsung tablet and saves it in computer. After that, click "Back". Now select "Exit Recovery Mode".