How to recover deleted files from Samsung Galaxy S5?
Have you ever lost important data from your Samsung phone and felt an utter loss? A lot of us have been in this panicky situation and we find it terribly hard to deal with it. People start looking for ways by which they can recover their lost data because it may contain something very important. Some of us save our important password credentials in our text messages. Sometimes, your contacts may contain some important numbers which you do not recall otherwise. Not only this, your phone also stores plenty of pictures and videos which are very special memories to you. Hence, no one wishes to lose their data and thus we start looking for ways to recover deleted files from Samsung. Is there really a way to get back the erased files? Yes and let us find out the details.
Part 1. Top Samsung File Recovery Software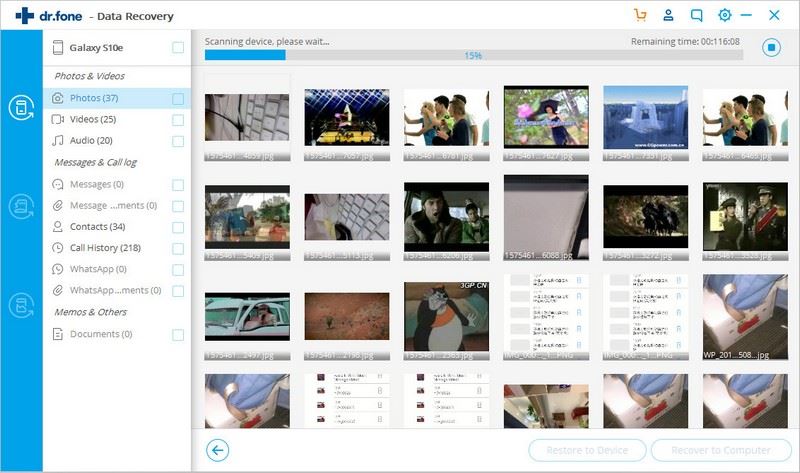 In order to recover deleted files from your Samsung Galaxy S4/5/6/7 or other Note series, you can opt for dr.fone - Android Data Recovery. It is compatible with a wide range of devices as it supports 6000 plus models and different Android OS as well. You can restore different kind of file formats which includes: text messages, photos, videos, WhatsApp messages, audio files and various documents.
Part 2. The Steps for Restoring Files on Samsung
Now that you know the main features of dr.fone - Data Recovery (Android), let us take a look at how you can successfully recover your deleted files from Samsung Galaxy S3, S5 and other Samsung phones using this software.