Feeling blue because the photos you once thought to upload on Facebook or Instagram are no more available in your device? All of us feel the same in such situation. We get worried when we inadvertently delete one of the most favorite pictures from the Android device, and sometimes it is even a nighmare for some people. So, you're wondering is it possible to recover deleted photos from Android internal memory, right?
Actually, the answer is YES, and you can learn a simple yet quick way to restore photos from Android internal memory in today's post.
The best part?
First of all, you can know all possible reasons for data loss on your Android device. Then a step-by-step guide will show you how to get deleted pictures back on Android internal storage. Finally, you can figure out the difference between internal and external storage space, so that you can choose the better location for storing these precious images.
Sounds great? Now, just go to the right section to continue your reading on this page as follows:
It's essential for you to know why your pictures or any other data get lost from your device without notice, so that next time if it happens, you may not get out of control. Read out the following reasons:
Factory reset: Sometimes, you need to reset your device to factory settings to remove all those annoying viruses or for any reason. It will erase all your data so make sure to backup your data before doing so. (Learn how to recover contacts from Android after Factory Reset>>)
System crash: At some point of time, you might have experienced that your Android device gets heated up and starts to hang, ultimately making the system crash. This leads to data corruption or data loss without any predictions.
Accidental deletion: This is an ordinary situation through which nine on every ten people suffer. Deleting the data unintentionally is not in our hands, but, thanks to some powerful backup and recovery softwares for making our lives easy.
Virus damage: The device which is attacked by viruses is prone to discover more data loss problems.
Interruption during transferring data: When you transfer data from phone to computer or vice-versa, interruption at some point in transferring may lead to data loss. Interruption happens because of getting device switched off or due to some malicious infections or it can occur due to disconnection between the two connected mediums.
...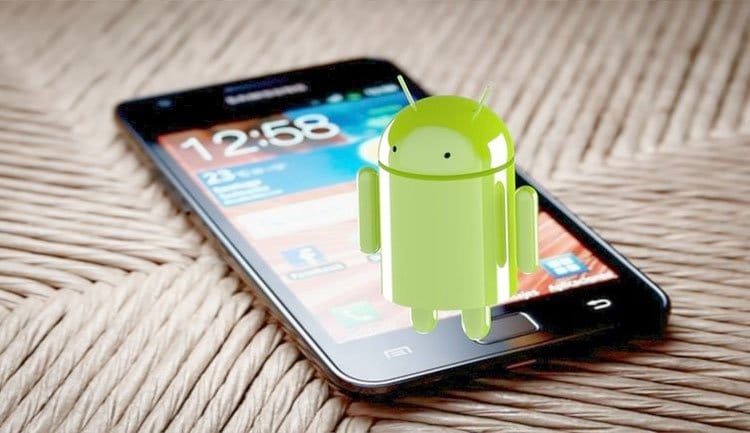 To be honest, there are unlimited reasons may result in data losing on your device, so in addition to create backup file of all your important data on Android, it is also neccessary to learn how to retrieve deleted, lost or formatted data on Android for all of you. And in this post, photo will be taken as an example and if you wish to know other data recovery process, you can take below tutorials into consideration.
See Also:
Android Contacts Recovery: The Definitive Guide of Recovering Android Contacts
[Solved] How Do I Recover Deleted Text Messages on Android
Android Video Recovery: How to Recover Videos from Android Internal and SD Card
Not delaying much, here is the most effective tool for recovering deleted Android photos from internal memory - dr.fone - Data Recovery (Android). It's, no doubt, wonderful software to recover deleted photos on Android internal storage and external SD card. It works exceptionally well up to any customer's satisfaction without letting them wait for long, as the recovery process is fast. What's more. this software is having a huge success rate and it's out of harm's way. Let's inspect the topmost features of the software to get a deep analysis.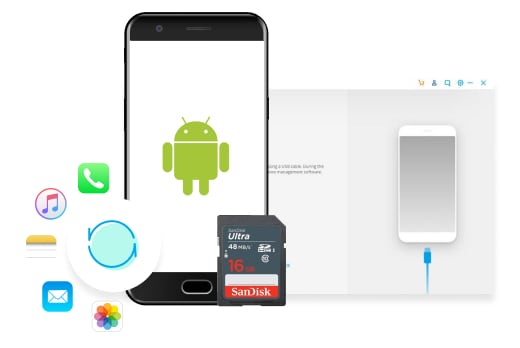 Features of dr.fone – Android Data Recovery
Maybe you own the trendiest brand or maybe you have an unpopular device. Well! All you need is to be concern free about these things for the reason that this software works with over 6000 devices.
This software is effortless as you need to follow only some easy steps to complete the whole process of recovering deleted photos on Android internal memory.
You can preview the photos or any data previous before recovering them.
In addition to phtoos, it can recover other files such as contacts, messages, videos, WhatsApp, documents, etc
Whether your photos are vanished due to virus attack, malware, accidental deletion or system crash, you can get them back using this software regardless of the cause.
How to Recover Deleted Photos or Pictures from Android Internal Memory?
Step 1. To begin, you need to download and install dr.fone. Then launch it. Selete the Data Recovery option. Connect Android to computer with a USB cable, then follow the instructions to enable USB debugging on your device. If you have done this before, the program will quickly skip it and detect your device.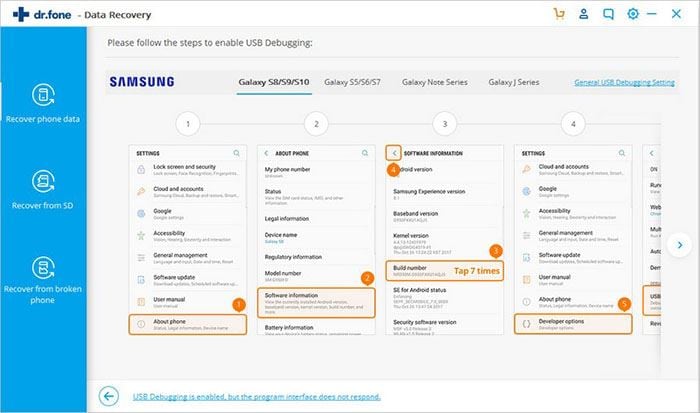 Step 2. When connected successfully, click on "Gallery" to recover deleted photos from Android internal storage. Of course you can select other file types as well. Click on "Next" to begin the scanning.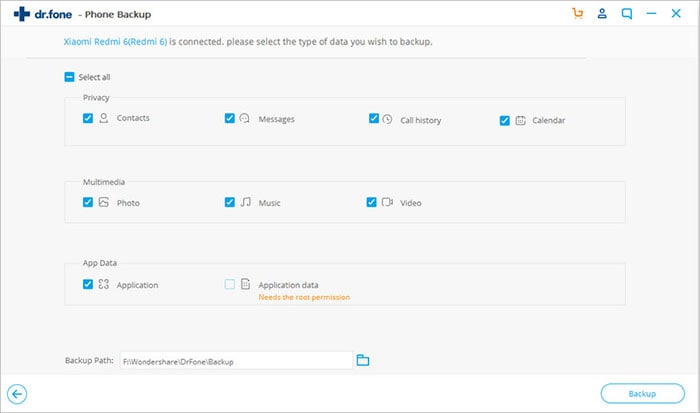 Note: To get access to Android's internal memory, the connected Android phone should be rooted. In most cases, iSkysoft Toolobox will help you root it and unroot it after the recovery. But sometimes, it may also fail to do it, then you can try to root Android with other tools by yourself.
Step 3. After scanning process, preview your photos and recover them. Now, you can view or share these recovered pictures with your family members, friends or upload them to Facebook, Twitter, etc. as you like.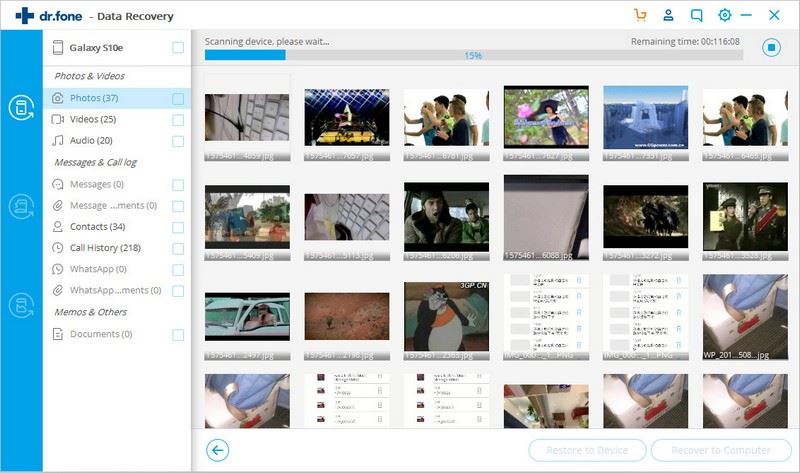 Those were the steps to recover deleted photos from Android internal storage. But this software can recover photos on SD card too. If you're interested in it, you can learn more in another page: [Proven Tips] How to Recover Deleted Photos from Android SD Card.
Here are some points for you to distinguish Android internal memory and external memory. But actually, as Android phone memory becomes more and more bigger and the frequently update of new models, lots of users is giving up external SD card in recent years.
The internal storage is the in-built storage capacity available to you in your Android smartphone to store data, whereas, external storage is the extra storage capacity you expand by using a micro SD card.
The external storage is flexible in terms of storage capacity as you can expand the external storage of your device by mounting a particular sized micro SD card while internal storage cannot be expanded as it is not physically removable.
You can store high sized games but not all applications in the external memory but in the case of internal memory, you can store any kind of application depending on the device's capacity.
Final Thought
This the whole process of recovering deleted photos from Android internal memory, do you know how to get your deleted pictures back now? If so, just try at once. If no, maybe you need more info about this topic and you can also read the full guide about how to recover photos from Android internal and external memory. Anyway, I really want to recommend dr.fone - Data Recovery (Android) again, it really worth a free trial!