You might love taking photos about the great things that you experience every day. Thus, it is inevitable that you have stored a lot of photos in it. But one day, you clicked something wrong that deletes everything on it, then you attempt to undo the act but found nothing. No photos, empty files - nothing. Feel like panicking? Don't be. You can still recover deleted photos from Samsung Galaxy S9, S8, S7 or other models .
Can't believe it?
OK, actually you might don't know that the deleted photos are not erased from your Samsung device permanently, it just removed from your device outwardly. And if there is no new data to overwrite them, then you still have a great opportunity to get deleted pictures back on Samsung devices. But the premise here is you need to find a reliable yet professional Samsung Photo Recovery software as your assistant.
Can't Miss: 5 Powerful Android Photo Recovery Apps (That Really Work)
In this post, you'll get one of the best Photo Reocvery software for Samsung devices, and learn how to perform it to retrieve all your deleted, lost or formatted Samsung photos on Windows or Mac computer.
Now, let's drive to the right section and learn the info you're interested in.
As we mentioned above, to retrieve your needed pictures on Samsung devices, you need to find a professional yet reliable Samsung Photo Recovery as your personal assistant. If you don't have an ideal option in your mind, we could like to strongly recommend dr.fone - Data Recovery (Android) for your reference. With it, you can easily and quickly retrieve deleted photos on Samsung Galaxy in original image quality. And it can conduct a deeply scanning on the phone's internal and external memory, so that you can flexible recover Samsung photos on Windows or Mac computer.
Below are reasons why dr.fone is recommended here as the best Samsung Picture Recovery software: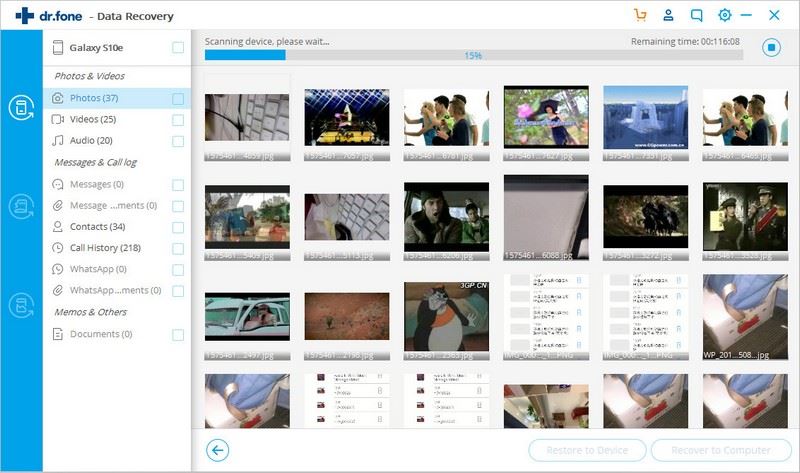 Powerful recovery ability and high success rate. This program can do the deepest scanning on your Samsung or other Android phones than other tools on the market, and rescue them from internal and external SD card.
Selectively recover your needed pictures. If you don't want to restore the whole gallery, this program allows you to choose only your needed photos and perform a recovery, which can greatly save your time.
Easy to use. No matter you're a novice or expert, this Samsung Photo Recovery allows you to finish the recovery process within 3 simple steps.
Support various file types. dr.fone not only supports photos, but also compatible with contacts, messages, Whatsapp, videos, audio and documents on all Samsung devices.
Guide on How to Recover Deleted Photos or Pictures from Samsung with iSksoft Samsung Photo Recovery
Step 1. Plug in Your Samsung Phone to PC or Mac
Start up your computer and run the best Photo Recovery for Android. Get a USB cable and use it to connect your device to your PC, click on the "Data Recovery" option. Then you will be presented with a guide on how to proceed with the "USB Debugging". You have to be very careful when it comes to following the guide. The instructions that are found in there are specific to the mobile unit that you are using.
Note: If the USB debugging is opened before, this software will quickly skip it.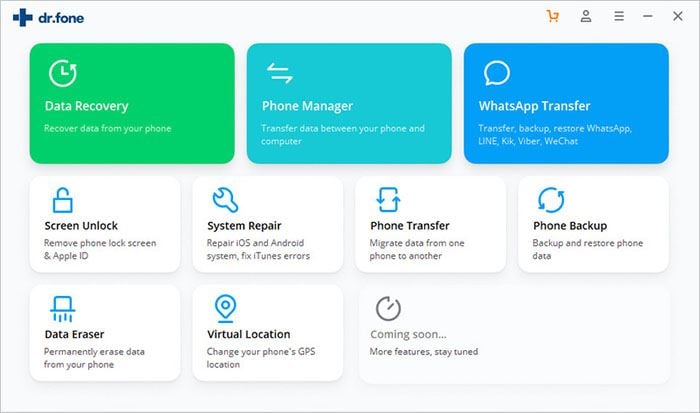 Step 2: Choose File Type for Scanning
Scanning for all the deleted data on Samsung Galaxy can take time. To speed up the process, you can directly go to "Gallery" in the file type selection, where all of your photos are saved. After that, click "Next" to start scanning.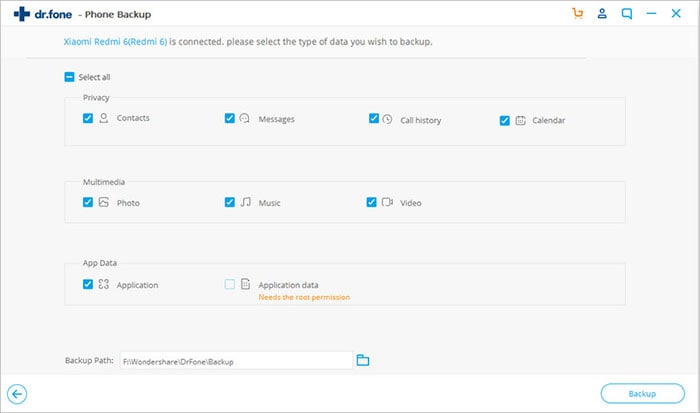 Note: To get access to the internal memory and conduct a scanning on it, your Samsung should be rooted before. If it is not rooted, this program will try to root it before scanning, and this might take a few time. And it will return the settings to the unroot status after the recovery.
Step 3: Preview to Choose What to Recover
Depending on the amount of files that are being scanned, the entire process can last for several minutes. Check those photos that you want to restore and then click "Recover" found at the bottom of the program. In the pop-up window that will appear, select a folder from your local drive where you want to have the recovered photos.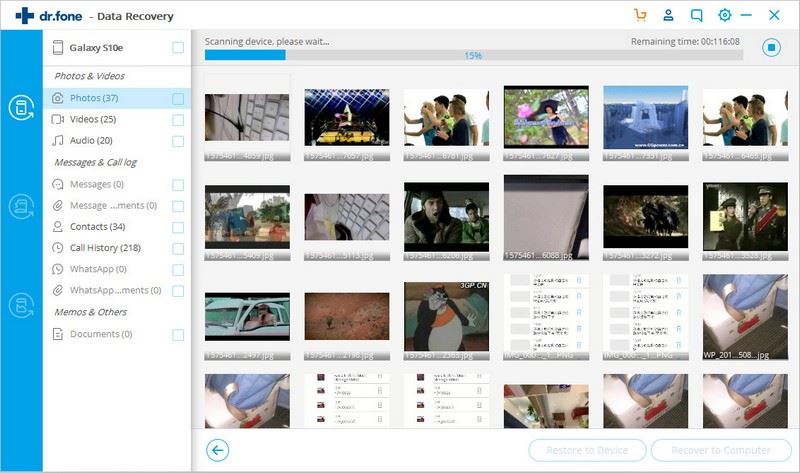 If you'd like to use the "Android SD Card Data Recovery" mode to recover deleted Samsung photos from SD card, you can directly follow the below steps.
Step 1: Launch the Software
Don't connect Samsung to PC before launching the software. This way, you will be able to see "Android SD Card Data Recovery" option in the main screen as below:
Step 2: Connect SD Card to the Computer
Now you can connect the SD card into a card readre and connect it to the computer. Choose the hard disk and click "Next" to choose a scan mode between "Standard Mode" and "Advanced Mode". Try to choose first one in order to save time. In case, that mode is not able to find all the files, choose second one.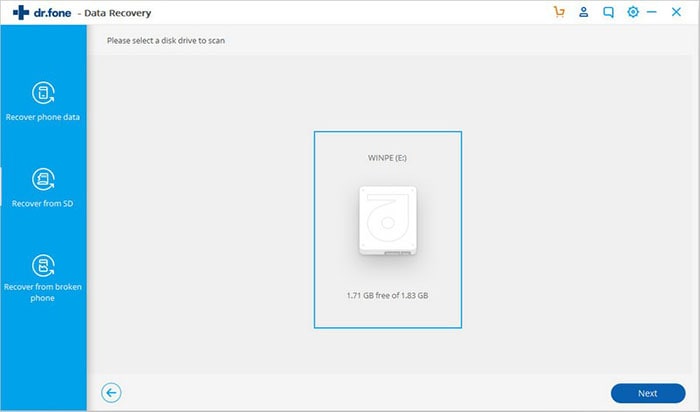 Step 3: Preview and Recover
In the last window, choose "Gallery" to preview your photos and click on "Recover". That's all for the guides on how to recover deleted photos from Samsung SD card.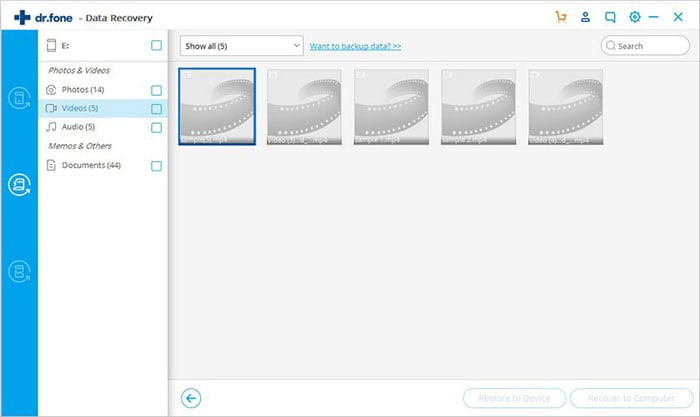 Backup photos regularly

It is indeed true that precaution is BETTER than cure. Therefore, try to make a backup of your photos on a regular basis with a view to avoid their loss. It's an essential thing to do to be on the safe side. You can either use dr.fone – Android Data Backup & Restore, Google Photos or your built-in backup feature like Samsung Kies to backup Samsung photos. However, Google Photos or other cloud data backup alternatives provide you only limited space to backup your data. Beyond that limited space, you have to pay a monthly fee to backup more data. Whereas dr.fone provide you complete liberty to backup data either on your device or on your computer.

Stop using your phone when your photos lost

If you are really serious about recovery of your photos, then please avoid using your phone once you find your photos lost. Since, when your photos are in the device, they make their address stored in a directory known as "pointers". The removal of photos actually deletes the directory and sets space as free for new data and if you continue using your phone, the new files can replace the space of deleted photos, resulting in losing the chance of getting your photos back. Hence, avoid using phone to improve the success rate of recovery. And dr.fone - Data Recovery (Android) is all you need to recover lost or deleted Samsung photos or other files.

Be careful while using your phone

Your Android phone can't afford carelessness. Use your Android phone carefully as they say that it's better to be safe than to be sorry. Using your phone in an attentive manner can avoid accidental deletion of photos. Try not to get anything like games or application packages for your devices from unknown sources other than Google Play Store because packages from unknown sources may contain harmful infections or malwares that may corrupt your complete data. Make sure to avoid virus attack in your phone by installing anti-virus softwares. These kind of small things if you keep in mind, you can then minimize accidental deletion of your photos or any data.
Write in the End
That's all things about how to recover deleted photos from Samsung Galaxy. Clear?
Then, which recovery mode are your reading to try first? Recover from internal memory? Or from SD card?
Actually, no matter what is your final option, I hope you can find back all your deleted Samsung photos with iSkysoft Samsung Photo Recovery and never lose them again.
If you don't mind, please let me know your photo recovery experience by leaving a quick comment in the comment section.