How to recovery my lost data on my Samsung S7?
Ah I know it's not easy to handle that awkward moment when you realize that your data is lost and you think like you should have backed it up! But now, when it actually happened, you don't have to be worried about it because today we are going to introduce a tool to recover data from Samsung Galaxy S7 or S7 Edge. If you're reading this, you do want to learn how to recover data on Samsung Galaxy S7 or S7 edge or from any other android device, right? Want to know how? Let's get started!
Part 1: How to Recover Lost Data on Samsung Galaxy S7/S7 Edge
Since your data is lost already. The first thing that pops in our minds is to explore the way through which we can recover the lost data from Samsung S7 or S7 Edge completely. We try different software to recover data but nothing comes in your hand. The reason behind it, most software are either not capable of recovering complete data or they, sometimes are not fully compatible with the device. But you can let the load off your mind because with the highest success rates and positive reviews, dr.fone - Data Recovery (Android) is doing exceptionally well and is considered as one of the top software to recover lost data from any Samsung Galaxy device, be it S7 or S7 Edge or S3, S4, S5 or S6. Have a quick look at its key features.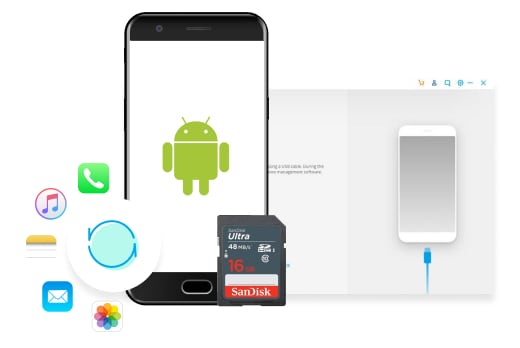 dr.fone - Data Recovery (Android) Key Features
User Interface – Keeping user's comfort in mind, this software is specially designed in the simplest way. It requires minimum technical knowledge as it is very simple on its interface.
It is known to recover a wide range of file types from your photos to videos, contacts to texts, call history, App data and even more.
It is 100% risk free software with its data protection policy.
It provides you with guaranteed results.
Compatibility issues are nowhere standing with this software, as it supports almost every android device brand. Tested with more than 6000 devices.
Method 1: Step-by-step Tutorial on How to Recover Data from Samsung Galaxy S7/S7 Edge
Step 1: Launch iSkysoft for Android
You need to download the dr.fone - Data Recovery (Android) from the Download buttons and then launch it. Now click on "Data Recovery" from the options listed. Make sure "USB Debugging" is 'turned on' on your device.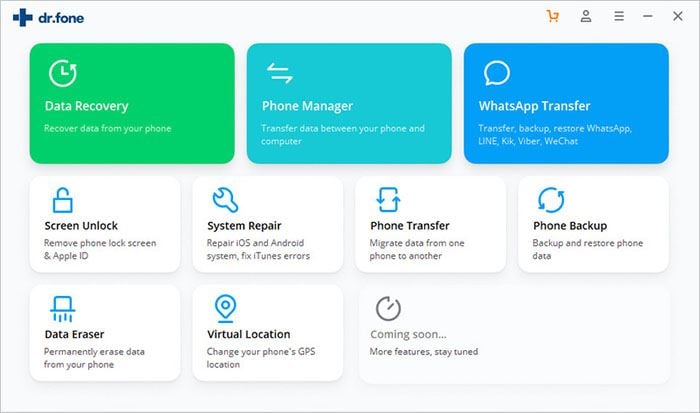 Step 2: Connect the Device to PC
Plug your device in the computer with a data cable. Software will automatically detect your device. You are then required to choose the file types categories that you want to recover and then click on the "Next" button.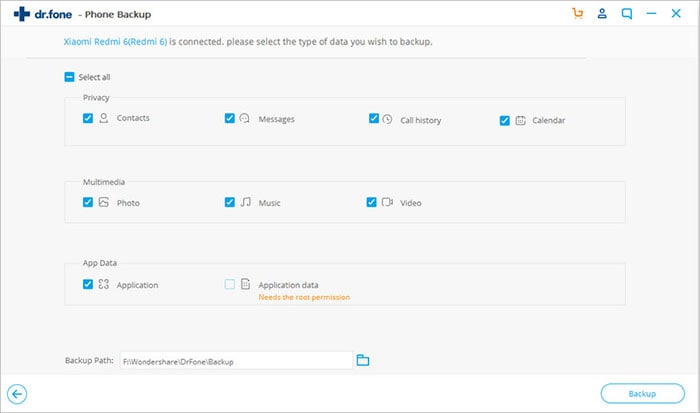 Step 3: Select a Scan Mode
Select the scan mode out of the options provided, depending on your preference. "Standard Mode" runs a quick scan. But if you want to run a thorough scan, you should choose "Advanced Mode", which will take longer time to complete as compared to the "Standard Scan".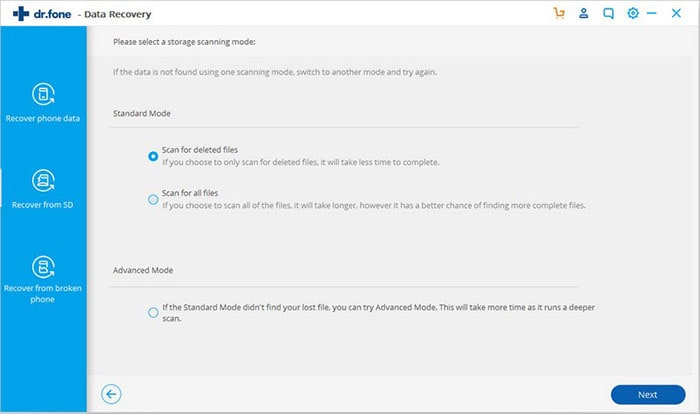 Step 4: Pick Out the Files you want to Recover
You'll see your data in a well organized manner and is ready to be recovered. Just select the files or categories that you wish to recover and hit "Recover" button at the bottom-right. Your data is successfully recovered now. Quite simple, right? Just download the software now and try to recover your lost data on Samsung Galaxy S7/S7 Edge!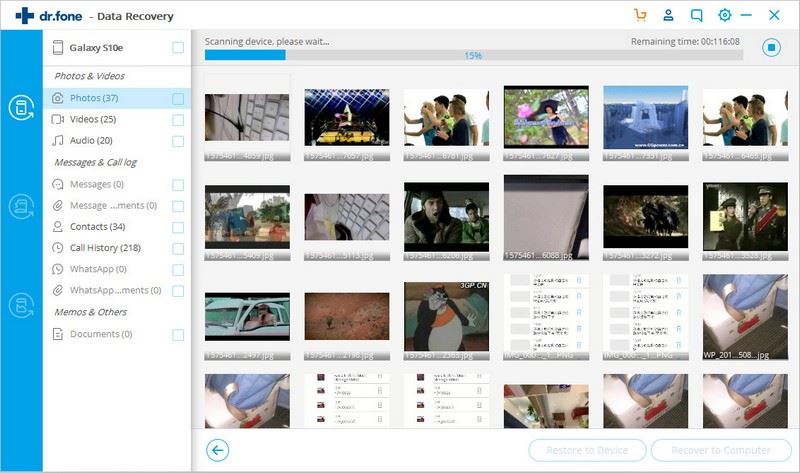 Method 2: Step-by-step Tutorial on How to Recover Data from Samsung Galaxy S7/S7 Edge SD Card
It was never so easy to recover data from SD card completely and with quality. But it is no more a tough shot, with high success rates of dr.fone - Data Recovery (Android) you can recover your data with ease and with quality. All you need to do is:
Step 1: Attach SD Card to a Card Reader
Make sure your Android Device is not connected to the computer. And plug your SD card (from which you want to recover data) in a card reader. Now launch the dr.fone again. And click on "Data Recovery". Since your device is not connected you'll now see an option of "Android SD Card Data Recovery" at the bottom of the window. Click on it.
Step 2: Connect the Card Reader to the Computer and choose Scan Mode
Plug in your card reader into the computer and then tap the "Next" button. You then need to select a scan mode from the options. Rest of the process is same as mentioned above.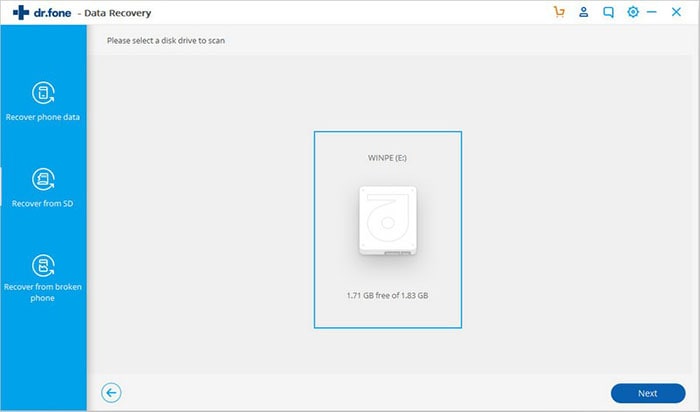 Step 3: Choose the Files and Recover
Select the categories you want to recover, preview them and tap on the "Recover" button to get your files back. Recover now!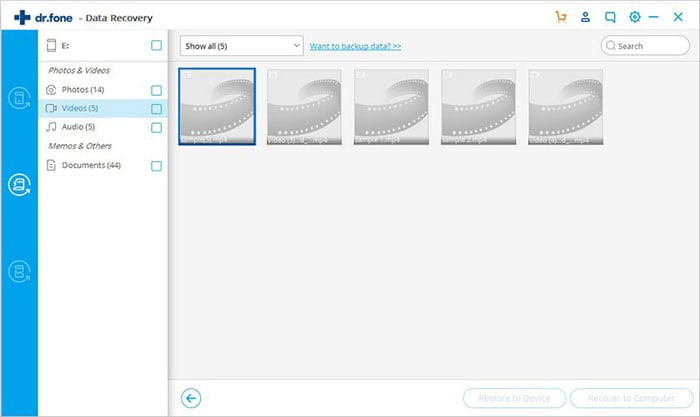 Part 2: Tips for Never Lose Data on Samsung Galaxy S7/S7 Edge
#1. Backup to Gmail Account
Heard about backing up your data to Google account, but you might not be familiar with the process? Yes Google do provide you some free space to back up your data on your Gmail account. You can backup different data types like photos, videos, contacts and many more on your Gmail account. Let's get to know its process:
Go to Settings and then click on "Accounts".
Now select Google from the list of options available and tap on your Gmail account signed in already with your device.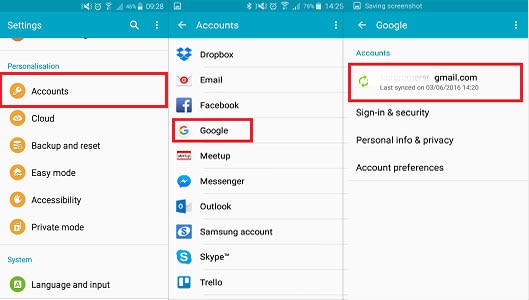 You'll now have to choose the data types you want to backup on your Gmail Account. Check the boxes adjacent to each option to backup data.
On the upper-right hand corner, hit the "three dot" button and hit on "Sync Now" from the drop down menu that appears.
That's it! It will start backing up your data soon as you hit "sync now".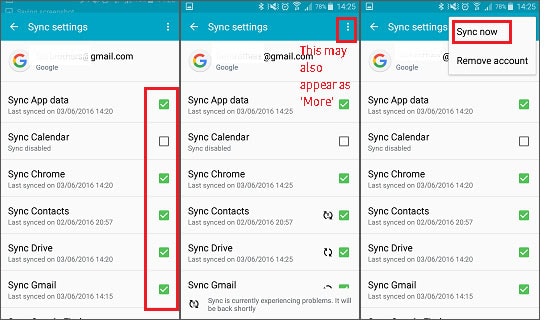 #2. Backup with Auto-Backup Feature
Tired of backing up data over and over again? Well, if you are wondering if android smartphones have a feature to automatically backup data then you are right! Let's get to know how:
Head to Settings and tap on Back Up and Reset.
Now check the boxes adjacent to "Backup my data" and Automatic Restore, in order to begin the backup process.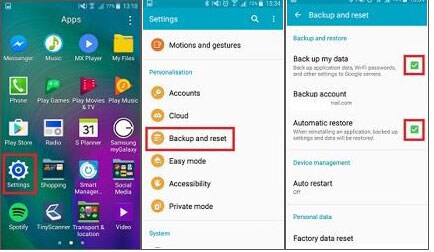 #3. Full Backup with dr.fone - Android Data Backup & Restore
Google may provide you some free space to backup data but the sad part is it does not backup your data fully. dr.fone – Android Data Backup & Restore is one of the most recommended software that can completely backup your data either on your device or on your computer. Be it your call history or your app data, the data is on internal memory or SD card, it is fully compatible and make a complete backup of the data on your device.
Offers quick turnaround to backup your complete data.
It can fully backup contacts, messages, photos, videos, application data, etc on your Android devices.
With this software, you can backup your data, no matter, stored on phone's internal memory or SD card.
Guaranteed results and high success rates make it stand out amongst others.
The software doesn't replace the old backup files with the new ones.