Imagine if you could make one simple action to your Android device, and see your deleted Android contacts be found back. Amazing, right?
Your contacts simply disappeared and you have no idea how this happened? What to do next? What kind of questions comes to your mind, just hold a second and think, have you taken Gmail backup? If "yes", then you do not need to worry about how to recover contacts from Gmail and if "No", then you need to try another way to recover deleted contacts on Android.
In this post, we'll foucs on the situation that you've synced Android with Gmail, showing you how to get deleted or lost contacts back from Gmail (Google account).
You're strongly recommended the article from the beginning to the end, but if you don't have enough time at present, you also can click a section below to be taken right to one of the ways you wish to know.
You might be suffering from loss of contacts which are really very important to you, and this could be a big "Disaster" in some specific situations. However, if you have ever synced your Android data with Gmail account, then, you have gained a great opportunity to retrieve deleted Android contacts. Why?
Google account (Gmail) provide users with a contacts restoring function. And you can use it to retrieve the deleted Android contacts in the past 30 days. Please be noted that not all deleted contacts can be found on Gmail, it can only restore the deleted data within 30 days.
Now, let's check the detailed steps:
Step 1: Login to your Gmail Account on computer.
Step 2: Click on the contacts on the left corner of your window.
Step 3: Select "More" and click on "Restore contacts".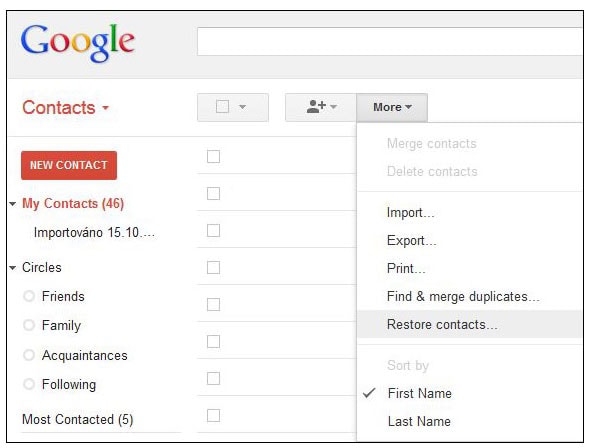 Step 4: Select the Period to get contacts and confirm by clicking "Restore" button.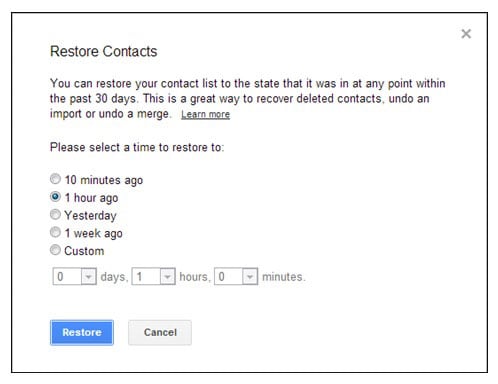 This section is going to show you how to restore contacts from Gmail to Android or iPhone directly. But before it, please backup your Android data or iPhone data to avoid data losing or overwritting.
1) Recover Contacts from Gmail to Android
Step 1: Go to "Settings" in your Android device and then find "Accounts". Tap on "Add account" option.
Step 2: Click on "Google" and sign in to your Gmail address. Now head back to the "Settings".
Note: Sign in to your Gmail address which has your contacts backup.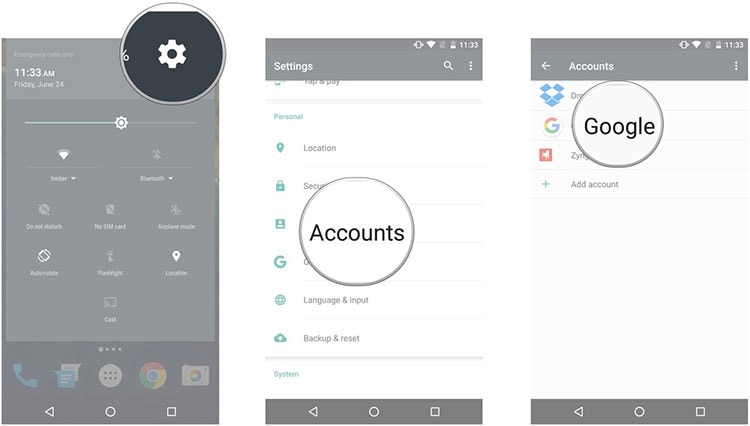 Step 3: Tap on "Account & Sync" option. Then click on "Google" and tap on the Gmail address that you just signed in with. Now again tap on the three vertical dots and turn on the "Sync" option.
Step 4: Click on "Contacts" and you will get your contacts after some time.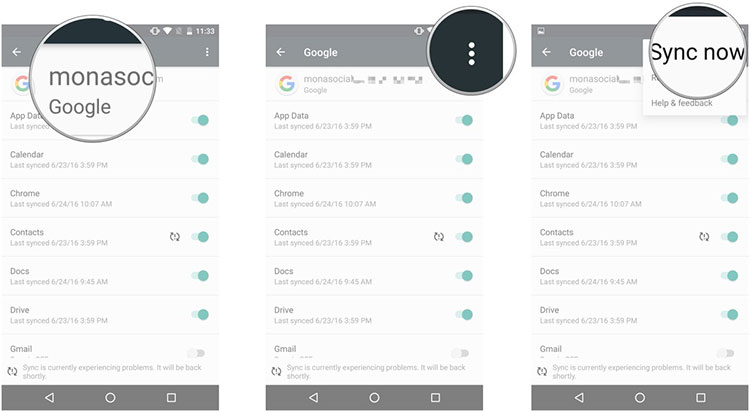 2) Restore Contacts from Gmail to iPhone
Step 1. Tap on "settings" in your iPhone.
Step 2. Choose "Mail, Contacts, Calendars" then tap on "Add Account".
Step 3. Tap on "Google" and type in your email address and password. Hit "Sign in".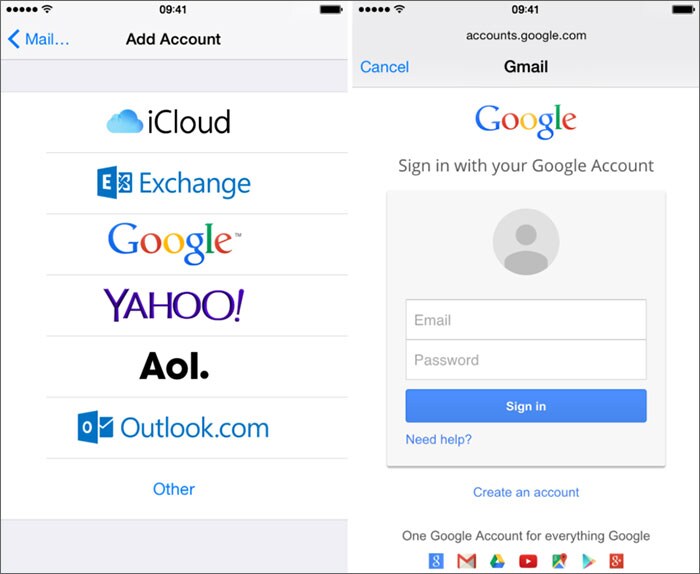 Step 4. Now in the next interface you need to tap on "Accept" in order to let iOS to access Google account.
Step 5. After that, tap on the toggle switch adjacent to different items including Mail, Contacts, Calendar etc.
Step 6. Your contacts will begin syncing automatically.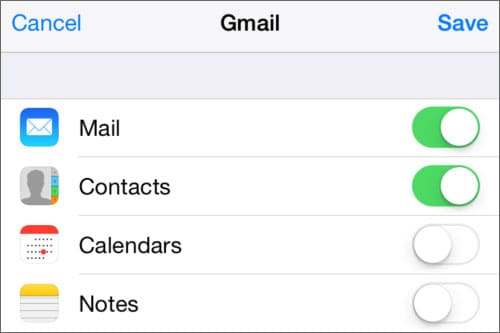 1) How to Export Contacts from Gmail to Computer?
Step 1: Go to the Google contacts and Click on "More".
Step 2: Hit "Export" and select which contacts to export.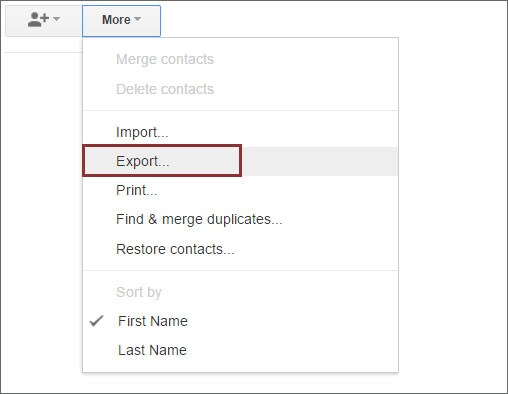 Step 3: Now, choose the required format and export all contacts, Click on "Export".
Step 4: Choose the desired location to save your file.

2) How to Transfer Contacts from One Gmail Account to Another
Step 1: Open Gmail Account and select "Contacts". Click on "More" button from the list and export Contacts from your first Gmail account.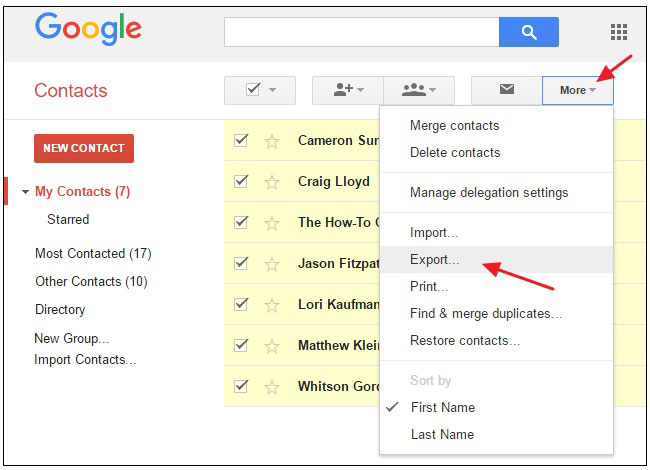 Step 2: Choose Contacts and the Google CSV file format option, then click on "Export".

Step 3: Import contacts to the other Google account by clicking "More" and hitting "Import" option. After that, you can click on "Choose File" > "Import" button. Open contacts and check "Imported" contacts.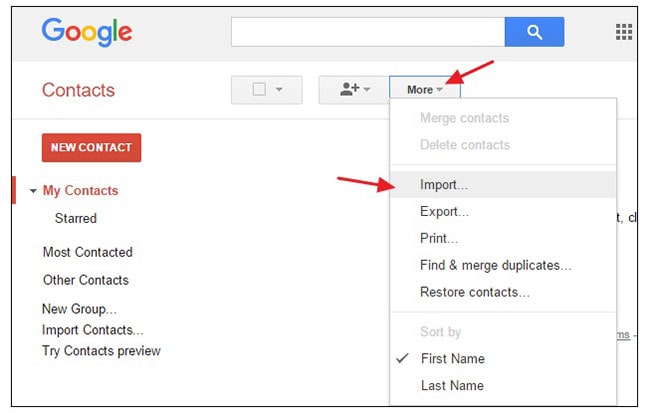 3) How to Deleted Contacts in Gmail?
Step 1: Login to your Gmail account using your Id and Password. Now, access to the Gmail Contacts Manager and click on "Gmail" button. Select "Contacts" option from the list that you can see on the upper screen.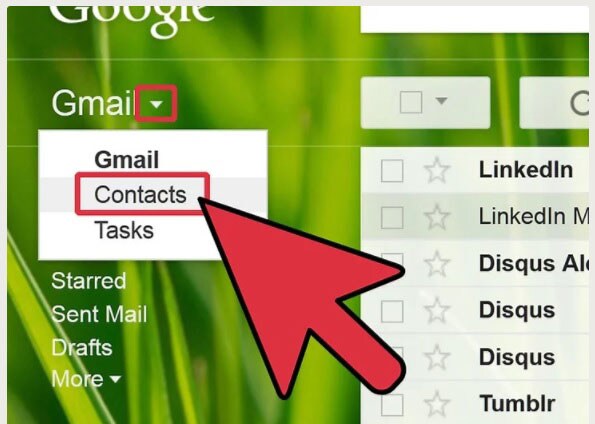 Step 2: Find the contacts that you wish to remove as all your contacts will be displayed on this page.
Step 3: Remove your contacts by selecting the "Delete Contacts" checkbox.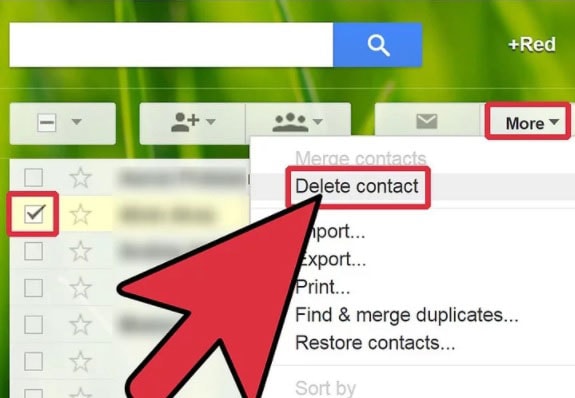 Write in the End
I hope this guide showed you how to restore contacts from Gmail account in details.
But you're probably saying that "why I still can't find my lost contacts?" or "if the contacts is not stored in the Gmail, how can I get them back?"
Well, I've got something special for you.
If you can't find the deleted contacts from Gmail, here we have listed 9 actionable Android Contacts Recovery software for your reference. With them, I believe you can recover deleted contacts on Android quickly. And for quickly accessing, we also provide the best Android Data Recovery download links - dr.fone as below. You can directly get it on your computer and try it by yourself.