"Is it possible to save photos and messages from Facebook to Android phone?" Facebook continues to dominate the world of social media, with more and more users signing up every day and millions of us using their Messenger functionality to connect with old and new friends. These messages can create great memories and include photos that we want to keep forever, so what do we do when we want to save messages or photos on Facebook Messenger for Android we've exchanged through the service?
If you're using an Apple device then you don't need to worry, as the iOS Facebook app makes this process simple. However, for those of you using Android devices it's not quite as easy. The Android Facebook app doesn't support the download of messages or pictures, so we've found a way around it for you.
Part 1. Store Messages and Photos on Android Facebook Messenger
To save photos from Facebook Messenger on Android, you need to seek help from a third party app which named "Send to SD Card". Download and install the app on your Android devices and then follow the steps below to accomplish your task.
Step 1. Log in your Facebook Messenger account. Access your messages and choose what you want to save. Tap the item you wish to save so you can view it properly. After tapping the item you wish to save, press the menu button and you'll see a number of options displayed, including "Save photo", "Share", and "I don't like this photo".
Step 2. Select the "Share" option. You'll then be brought to a new screen that displays options such as "Instagram", "Messaging" and, near the bottom of the options, "SD card". "SD card" is the one you'll want to select.
Step 3. Scroll through your folders to choose where you want to save the picture. Make sure you choose a folder you know how to access, as this will make it easier to find the data later on.
Step 4. Once you've selected your folder, choose either the "Copy here" or "Move here" option. This will copy your selected data into the folder you choose, meaning you now have a copy on your phone you can save, email to yourself or print out.
Hope this can help you save Facebook messages and other files on Android devices.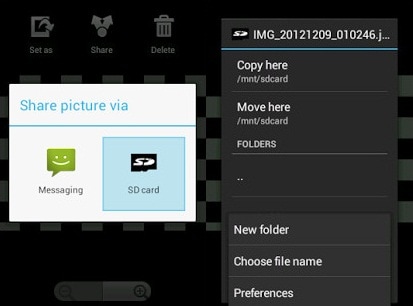 Part 2. How to Access the Saved Pictures and Messages on Android
So, now you've discovered the way to save Facebook messages on Android device, you need to find out where they are stored so you can access them. As above, there is a method to finding where your items are kept on your Android device, depending which method you used above.
Step 1. The items you saved using this method will be saved in the "Facebook" directory on your Android device. This folder isn't easily accessible so it's recommended that you use X-plore, or any other advanced file explorer, which will make the process a lot simpler.
Step 2. Once you've located the "Facebook" directory, open it and browse through the folder for the items you saved. Now you've found them you'll need to open your file, long tap on it and choose the "Share" option, which will be displayed on your screen.
Step 3. After selecting "Share" you'll see a number of different apps displayed, including "Instagram", "Email", "Dropbox" or "Cloud Print". Choose the app you want to open the picture with and you'll then be able to view it as normal.
Step 4. Finding your saved data is much simpler if you followed this method. All you need to do is access your "Gallery" app and your downloaded picture will appear there as normal. From here you can view, share or back up the picture.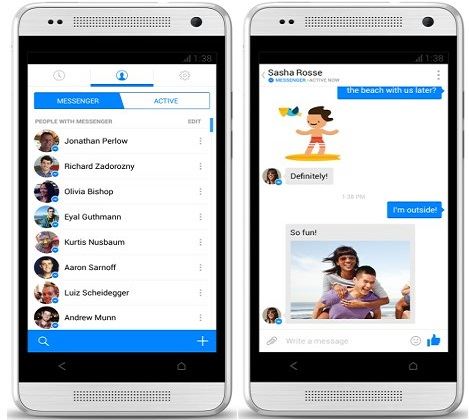 Part 3. 1 Click to Recovery Data on Android
As a Android phone user, did you ever lost photos, messages, contact and more on Android phone? You may delete data by accident that you are fail to take it back. But do not worry about that any more, because dr.fone - Data Recovery (Android) will recover your lost data perfectly!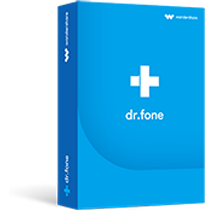 Key Feature of dr.fone - Data Recovery (Android)
It can recover photos, messages, videos, contacts, audios, documents, etc. on your Android device.
It support almost all the Android phones/tablets on the market. View the Data Recovery (Android) Reference to check if your device is supported.
It recover data in 2 ways: from Android device and from SD card.
Simple steps to finish the whole process.
4,290,481
people have downloaded it
Step-by-step guide for how to recover data on Android
Step 1. To start with, please download and launch the dr.fone application on your computer. Choose "Recovery" from the main window and then connect your Android device to the computer.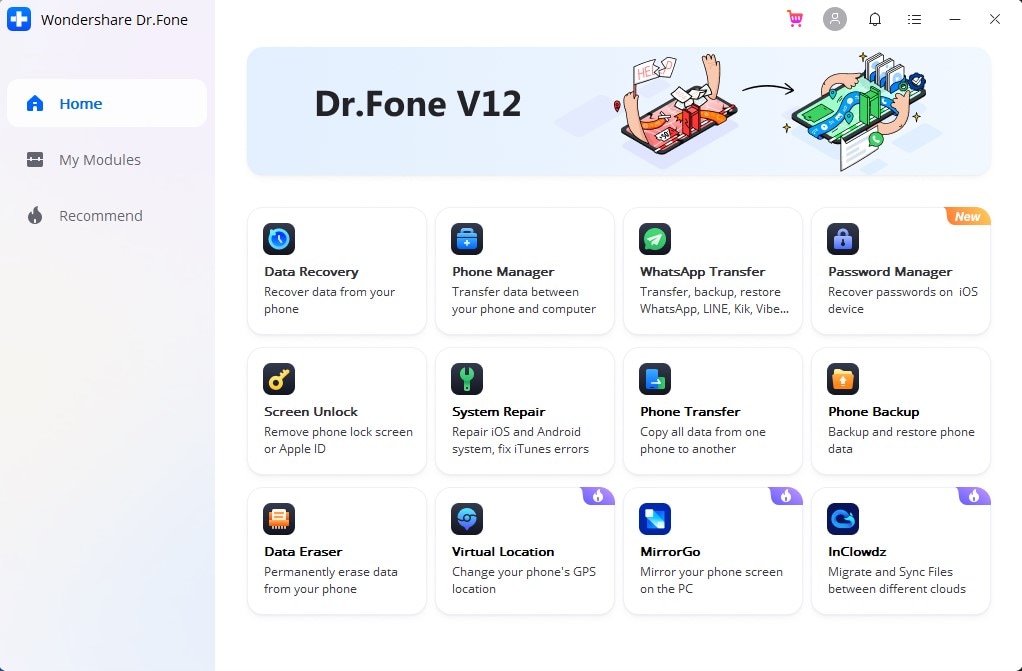 Step 2. Select files types that you want to recover and click on the Next to start scanning for files. After selecting the target files, tap on the 'Start Scan' button to get them scanned and then be available for preview and recovery.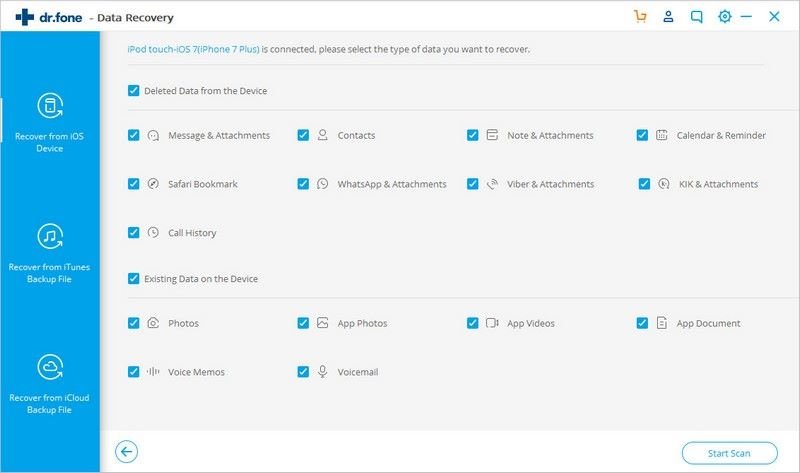 Step 3. Preview and Recover. When the process is ended, you can check the scanning results. Lastly, hit "Recover" button that is at bottom right side. The data will be successfully recovered.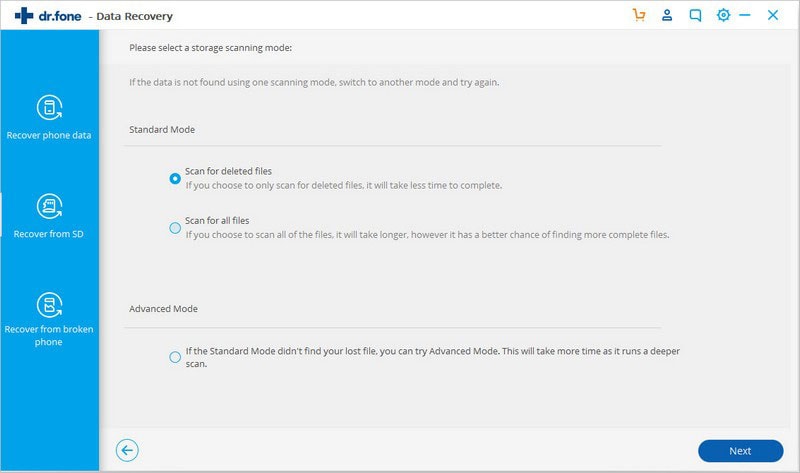 Write in the End
If you wonder how to use dr.fone to recover specific files from Android devices, you can refer to how to Recover Deleted or Lost Text Messages on Android , how to Recover Deleted Photos from Android Devices and how to Recover WhatsApp Messages from Android.