Deletion of the important text messages is what we can't bear, especially when these texts contains something that you haven't written it down. So, when that happens, we crave to do everything what it takes to find and see deleted texts on Android. Then, you may feel frustrated that is it possible to get access to and read deleted Android messages again?
Yes, why?
Actually, whenever a message is entered in your device through inbox or other means, it makes its address. This address is then located in a directory which is known as "Pointers". And when a message is deleted by you, actually it has not been deleted. It is there in your device just taking delight in troubling you. Your messages become invisible to you because their location address from pointer's directory gets deleted ultimately making some space for the new data. And this is the reason you are able to recover and view deleted SMS on Android again.
However, one thing needs to keep in mind – you can recover your messages until there is no overwriting of the new data. In other words, once the available space is filled with the new data, you cannot see deleted text messages on Android again. Therefore, stop using your Android device once you find the accidental deletion has happened.
Best Android SMS Viewer - Read Deleted Android Messages on PC
dr.fone - Android Data Recovery can bring your deleted messages back and allow you to read deleted text messages on computer directly. This program is a professional Android Data Recovery software, which can conduct a deeply scanning on your Android phone's internal memory and external SD card, then display both deleted yet existing Android messages, contacts, photos, call logs, Whatsapp messages, videos, etc. in the program in the form of categories. And it can compatible with almost all popular Android devices on the market, including Samsung, HTC, LG, Motorola, Sony, Huawei, etc.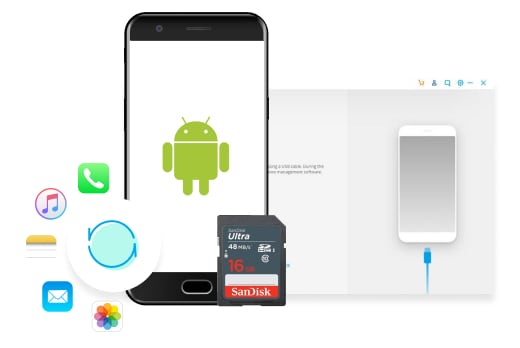 Allow you to not only view and retrieve deleted text messages on Android, but also get your contacts, audios, videos, documents, photos etc. back without losing.
Restore data from Android's internal and external SD card well. (Rooting is required while you wish to get access to the phone's internal memory.)
It is compatible with more than 6,000 Android devices and Android operating systems.
Fast scanning speed and 100% risk free.
How to Read or See Deleted Text Messages on Android?
Step 1: Download and Launch the Program
Download dr.fone from the "Free Download" buttons and install it subsequently. Then, open it and choose "Data Recovery" from the main screen.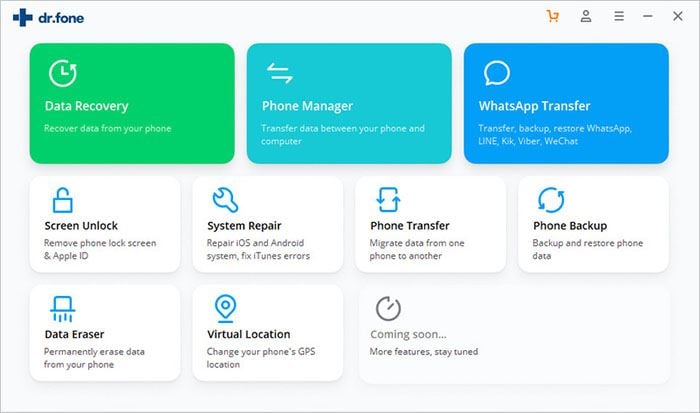 Step 2: Connect your Android Phone to the PC
Now, make sure to enable "USB Debugging" in your device and connect it with your computer using a digital cable. On successful connection between Android and PC, the program will start scanning your device. As a result, it will bring all the stored data on the computer screen. Select the category of "Messaging" in order to read the deleted messages. After this, hit on "Next".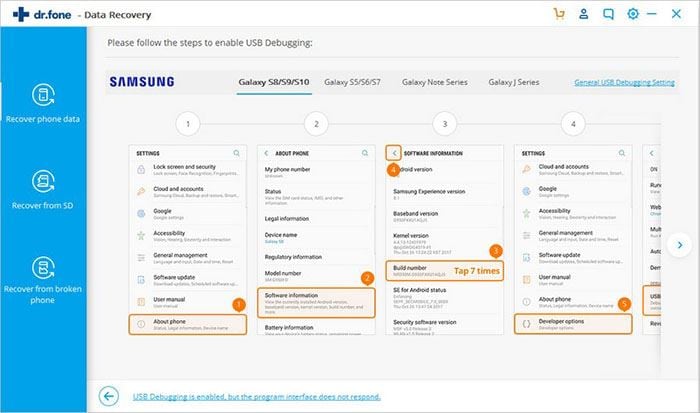 Note: To get access to messages, you need to root Android at first. If your device isn't rooted, the program will try to root it during the connection process. And you only to wait and give the authorization to the program. If the rooting is failed, you can try to find other apps to root the device alone, then try the program one more time.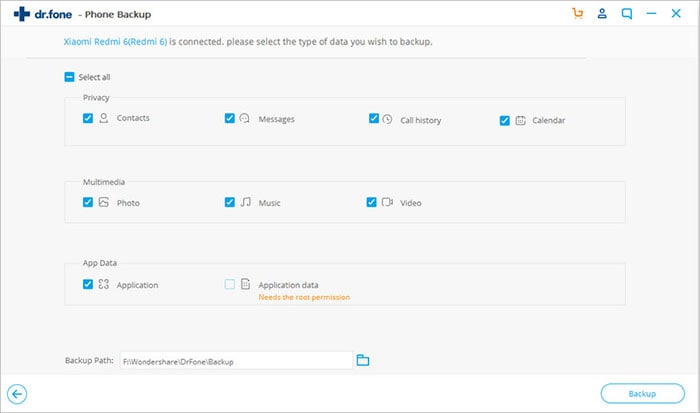 Step 3: View Deleted Android Messages Now
Now the program will show you the results and here you can read the deleted messages. You can choose to recover the deleted messages to computer and look up them whenever you want.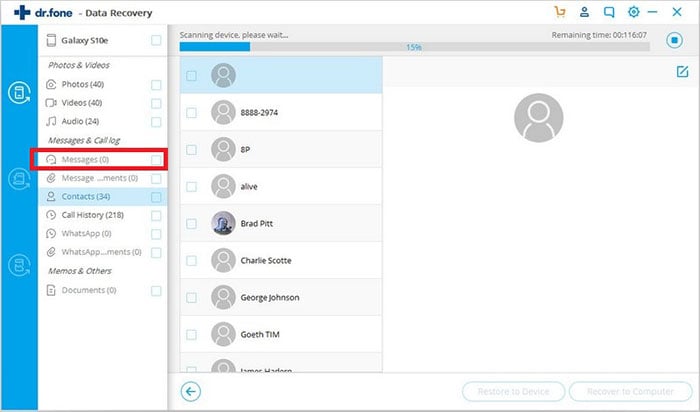 Suggestion: Backup Your Android Messages
Here is a suggestion! You can manage your text messages and there will be no need to look for a recovery tool. The suggestion is to create a backup of your Android messages regularly. For this, you need another tool from iSkysoft i.e. dr.fone – Android Data Backup & Restore. This is another good invention by iSkysoft. You can save all your text messages or other data if you wish to and also restore them whenever you want. This tool is also compatible with almost all Android devices and supports Android 7.0+ as well. Moreover, when you use it for second time, your existing files would not be replaced with the new files. So, try this and take good care of your important messages and data.
See Also: [Tutorial] How to Backup Text Messages on Android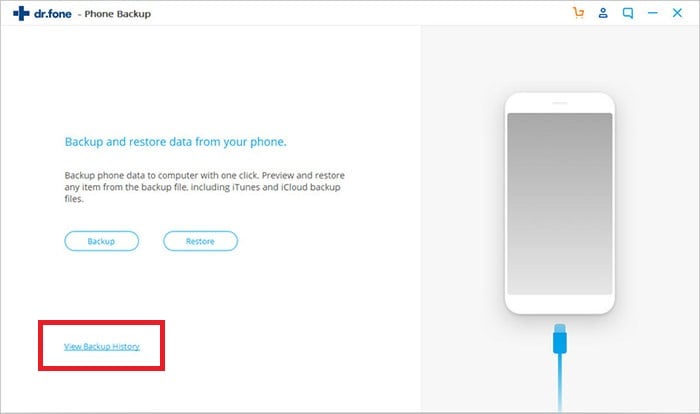 Bottom Line
Do you know how to view deleted text messages on Android now? Actually, we still want to emphasize the importance of backing up all your Android data in the daily life. This will be the best way to avoid data losing on your device. And it could be the easiest way to get back the lost Android messages or other data.