WhatsApp is undoubtedly the most popular social media which people use for the sake of staying connected. It is a relatively easy to use app and is supported on a plethora of different devices.
If you have a Samsung phone and you are wondering whether or not your device would support WhatsApp, you need to know that all Samsung android devices which run on version 2.1 or higher and can send and receive text messages for the sake of verification will support WhatsApp.
In this article, I will explain you how to use WhatsApp for Samsung, from download and register to send messages and make a call using WhatsApp.
Part 1: How to Download and Register WhatsApp on Samsung
If you are wondering how to download, install and register Whatsapp messenger on your phone, the good news is that it is fairly easy. Here are the simple steps to follow.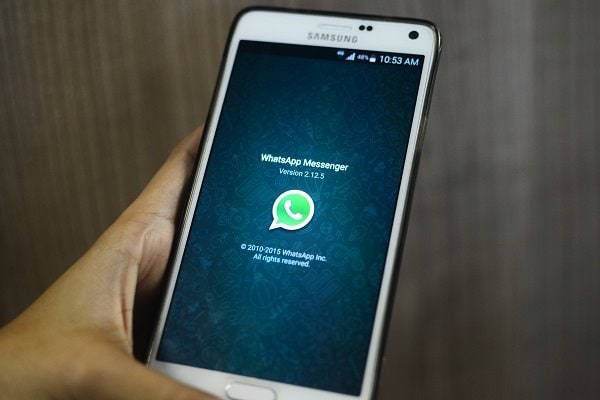 Step 1: Visit the Google play store on your Samsung phone and search WhatsApp in it.
Step 2: Click on the Download gear on the WhatsApp app page.
Step 3: After the download has been completed, you will be prompted for the installation.
Step 4: You need to enter your number and country for registering your number.
Step 5: You will be sent a verification code to your phone via a text message and you need to enter that to verify your number.
Step 6: This is a security check which is mandatory.
Part 2. How to Send Messages Using WhatsApp for Samsung Phones
If you are new to WhatsApp and you are looking to learn how to use it on your Samsung phone, here are the things you need to follow.
1. Sending Messages to Individual
When you install Whatsapp, your contacts that are already using Whatsapp will be displayed automatically in your Whatsapp list


You can open any chat box with whom you want to chat and then type the texts and send them across.

Further, there is also a provision of sharing pictures videos and more too. You can simply click on the "Attachment" icon and it will give you a list of options namely.


Choose whatever you want to send and then you can access your photo roll and even file manager and select the file which you want to send.
Read Also: How to Backup text messages on Samsung?
2. How to Send Group WhastApp Messages
If you want to chat in a group, you can do that easily with WhatsApp too. Here are the simple steps to be followed for enjoying a group chat.
On the right corner of your WhatsApp screen, you will find an icon which is for sending new messages.


When you click on that, you will find the first option as New Group.

You can click on the New Group and then add in a name for the group.


Add up to 100 members in the group and then you can chat start away.
Part 3. How to Make WhatsApp Call on Samsung Phones
Ever since WhatsApp launched the feature of making a voice call, there have been too many people who were more than excited to make the most of it.
If you are still wondering as to how to make that call, here are the steps to follow.
Step 1: Open the chat box of the person you want to voice call.
Step 2: Right beside the name of the person, you will find a Call icon.
Step 3: Hit the Call icon and the WhatsApp call will be connected.
Step 4: Make sure to use a good internet connection if you want to talk to your friends sans money and with good clarity.
These are some of the elementary functions which you need to know as it is sure to help you make the most out of WhatsApp Messenger.
Part 4. How to Recover Deleted WhatsApp Messages from Samsung
A lot of us have the habit of deleting texts and later on, you may feel the urge to recover your old texts. If you want to access the messages which you have deleted, you can check out the dr.fone - Android Data Recovery.
It is one of the excellent tools for helping you once again restore your lost WhatsApp messages. It is one of the efficient tools which will turn out to be handy for multiple benefits.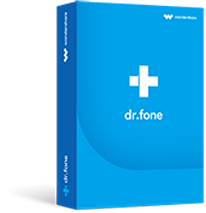 Excellent Tools for Helping You Once Again Restore Your Lost WhatsApp Messages
Recover all your deleted files on Android Devices
The scanning of the files only takes seconds, so you will not need to spend a lot of time
It supports more than 6000 Android models
It supports a wide array of different files, including WhatsApp messages, photos, music, videos, contacts and more that you have lost or deleted on your device
You can preview the found data before you desided to recover them back on the device
3,990,656 people have downloaded it
How to recover WhatsApp messages on Samsung using dr.fone – Android Data Recovery
Note: The following instructions can also used to recover your deleted text messages, contacts, call logs, etc. on Samsung or other devices by yourself.
Step 1 Connect Your Samsung Device
Download and launch the dr.fone on your computer. Connect your Samsung mobile to your computer using a USB cable. Click "Data Recovery". Enable USB Debugging on your phone.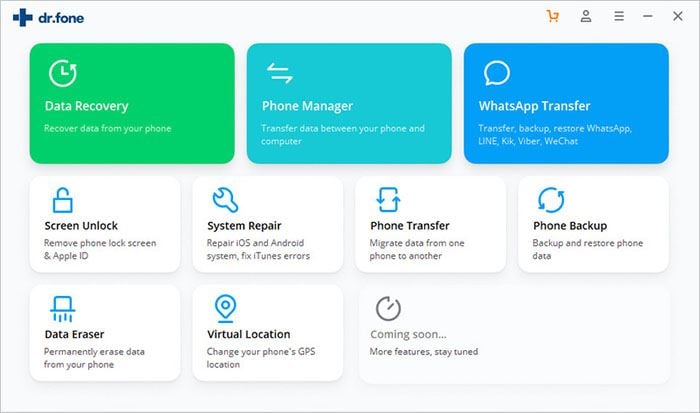 Step 2 Activate the Scanning Process
When the software has identified your phone, you will find a list of different file types which are to be scanned. Choose "WhatsApp Messages & attached" to cut down on the total scan time.
Hit "Next" to start the scanning of the deleted WhatsApp messages. For the scanning mode, you can choose Standard Mode. For detailed scanning, Advanced Mode can be chosen but it will take more time.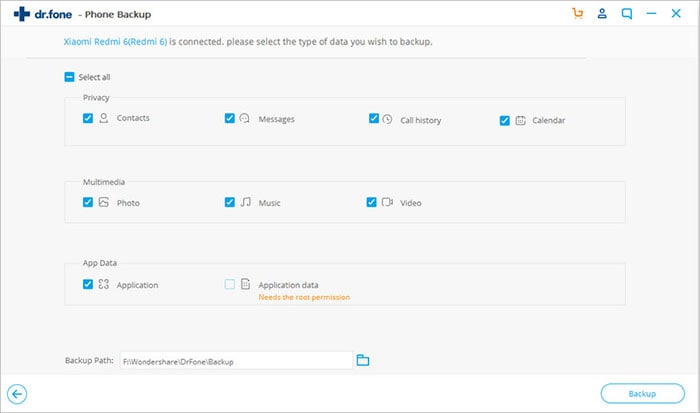 Step 3 Recover Deleted WhatsApp Messages
When the scanning is concluded, you will see a list of messages. Preview them and choose the ones you want to retrieve. After selecting the messages, hit on Recover and retrieve your old texts by saving them on the desired location.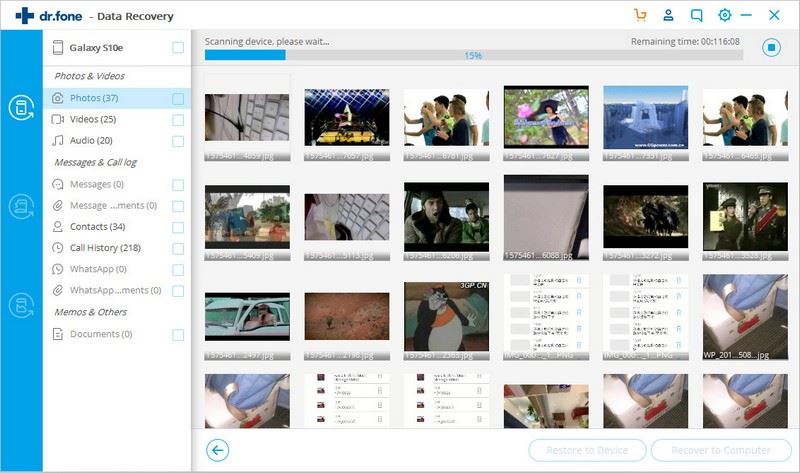 Conclusion
This article has focused on how to get and use WhatsApp Messages on Samsung device, now, after going through the article, you have already known where to download WhatsApp, how to start a conversation and how to recover deleted chats. If you find this article is helpful, please share this article with you friends or follow us on Facebook, Twitter to get more helpful tips.
Read More: 2 Ways to Recover Lost Data on Samsung S7