Do you own an android phone device? If yes, you must be aware of rooting. I'd like to recommend top 5 Android root apk for you here.
Part 1. Top 5 Android Root Apk for all Devices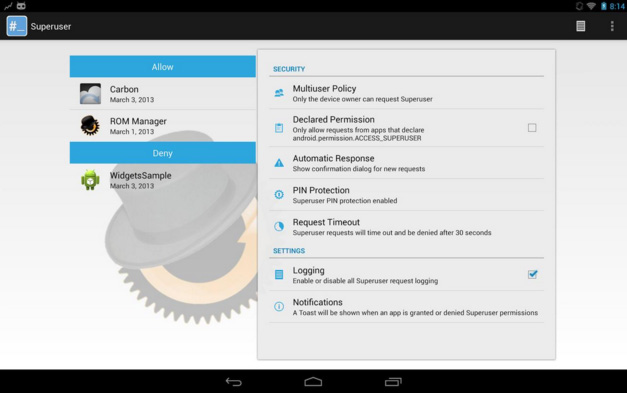 1. Superuser
Superuser is an app that will grant you all the rights to manage your device in the best way. It comes with very unique features like support for multiuser, pin protection; manifest permission support, per app configuration, logging, notifications, request timeout and proper Tablet UX. They are all designed to make your experience a wonderful affair.
Pros:
• It is available absolutely for free so you don't pay anything to enjoy its use
• It is open source
• Has the best troubleshooting options
Cons:
• You must have root or a custom recovery image for this app to function well
• It has features limitation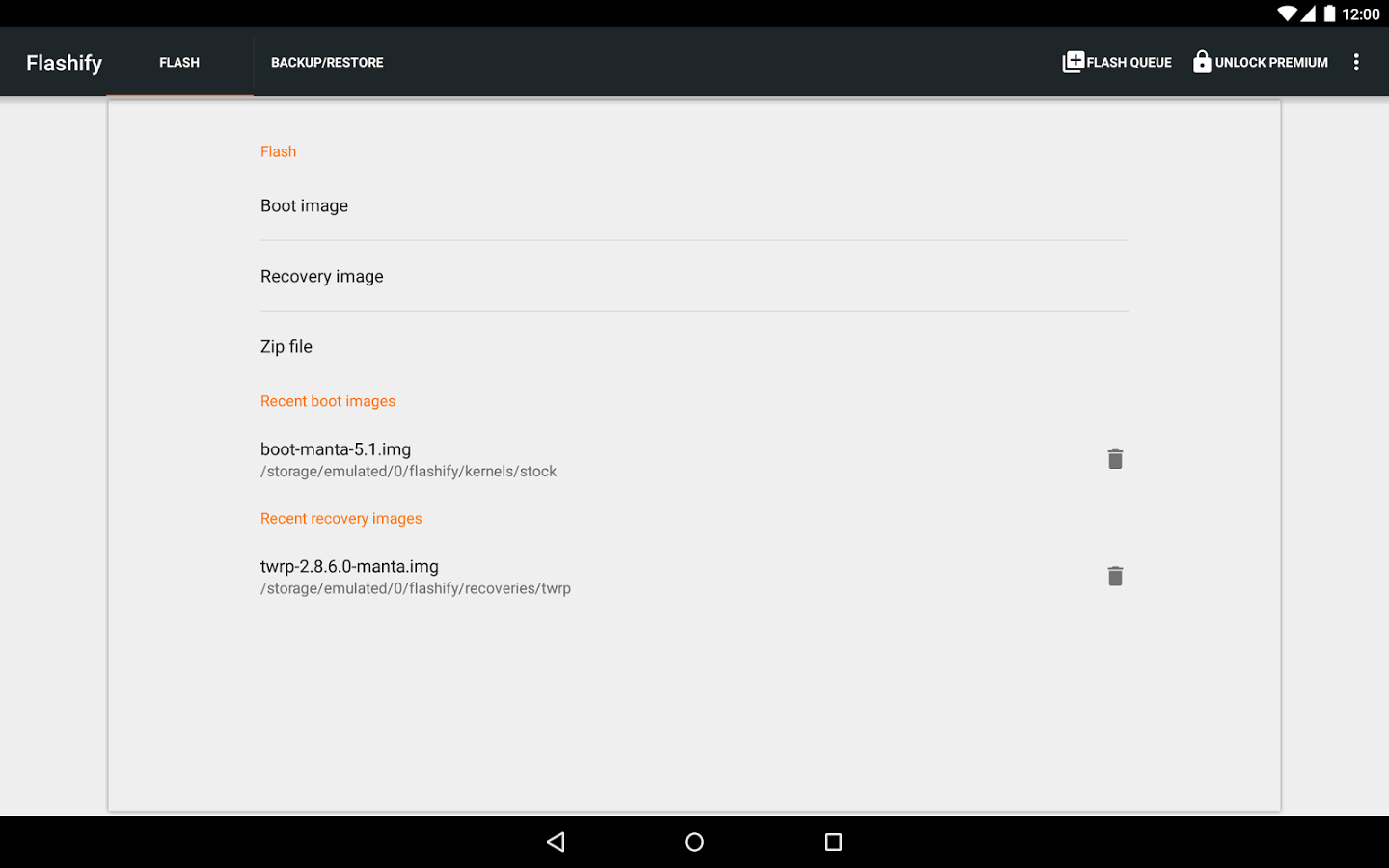 2. Flashify
If you want to switch from one browser to another for the same website, flashify will be the best for rooting android. It works very well with almost all popular websites so you are not bound to experience any challenges related to that. Opera Mobile, Chrome, Photon and Firefox are some of the browsers that have been proved well compatible with this app.
Pros:
• It is open source
• It is very easy to use
Cons:
• - The app will not show up on the desktop since it can only add an option to the share menu of the browser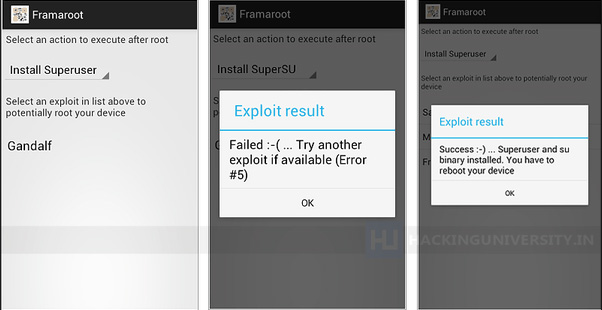 3. Framaroot
The easiest thing to achieve with Framaroot is installation. Very few steps are involved starting with downloading, running it and choosing Superuser. If you get to follow these instructions keenly, there will be no hitches to be experienced relating to installation.
Pros:
• You will not need a PC for rooting your android devicet
• It comes with several exploits to give you variety of options for consideration
Cons:
• Unrooting can be complicated more so when dealing with an unrecognized device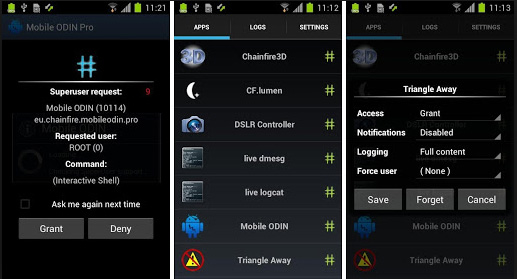 4. SuperSU
You have to make good use of SuperSU in case you are into android app rooting for the future. You will need a rooted device for this to work and you will get to manage your device at an advanced level. If there is any app on your device that requires rooting, this software will give you all the unlimited access you want to enjoy.
Pros:
• It works in recovery which means there will be nothing to do with segfaulting
• It comes with a backup script to help in surviving CyanogenMod nightlies
• Your PIN has full protection
Cons:
• If you want to uninstall the app, there must be special procedures for that otherwise you will end up losing the root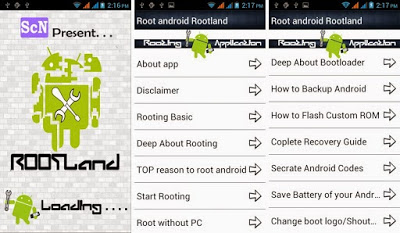 5. Root android: Rootland
There are tutorials that come with this app to make sure you don't mess up when rooting. There will be no need for a PC to complete the root which is an added advantage if this is the app that you choose to use.
Pros:
• It offers a complete guide for recovery to help even new users
• It helps to save battery and prolong its life
• It is easy to unroot
Cons:
• Without internet connection, you will be unable to use this app. It will inconvenience you in case you are in a place where internet connection is unstable.
Part 2. The Best Desktop Software to Root Android
Out of the many software programs available for root android, dr.fone – Android Root will be a top choice for your consideration any time. The program supports you to root android device in recovery mode, you will avoid risk of data loss during rooting. You will not have to spend all your precious time searching for data to recover because this app accomplishes that with desired speed. It is very easy to use, cheap to buy and very simple to install. It will recover any data lost from your device in an instantaneous manner to leave you impressed.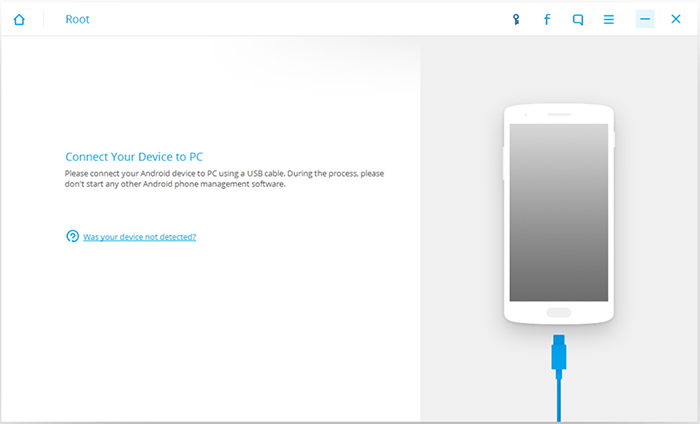 When you decide to settle on dr.fone - Data Recovery (Android) for root android, consider the following as its key features:
Easy to use : You will get better results in record time because instructions used are clear
Compatibility : This app supports multiple file types and android devices making rooting enjoyable
Specificity : This app hand picks the specific data to be recovered and concentrates on that. It makes the app more effective to handle any type of recovery scenario
How to root android using dr.fone - Android Toolkit
Step 1: Start by downloading and installing dr.fone on your computer. To download, click on the button marked "Free Download". When you double-click on the file, it will begin the installation process by running the setup wizard. Click "Root".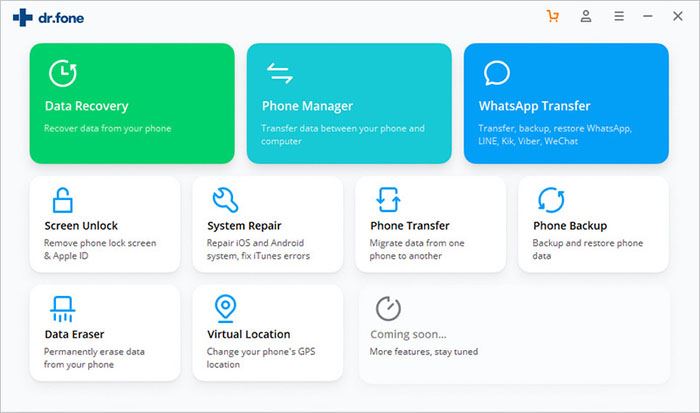 Step 2: Click "Root Now" and then click on "Confirm" to begin the rooting process.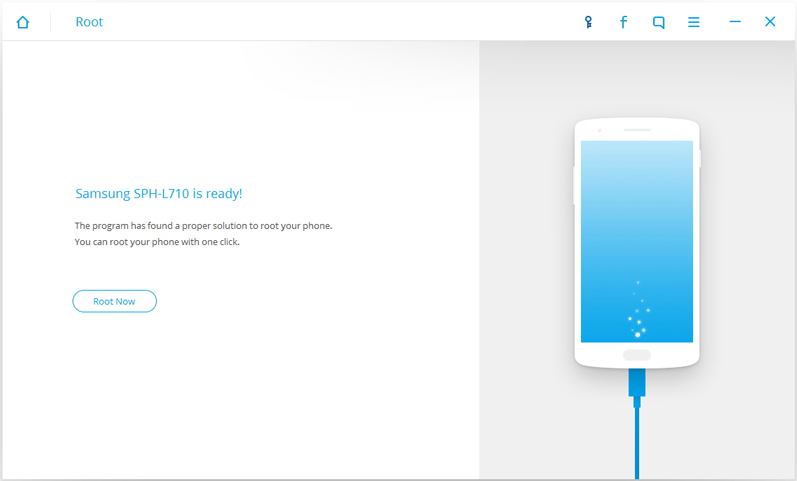 Step 3: Now you can just go to grab a cup of coffee and wait a few minuts to receive your rooted Android phone/tablets.