Part 1. What is Jailbreaking Android Device
Jailbreaking an android device simply refers to the process of 'cracking' the device to get unrestricted access to the file system of the Android device. Jailbreaking is typically done to get around the limitations imposed by wireless carriers and manufacturers. In other words, Jailbreaking a device gives you the ability to run third-party programs and other codes.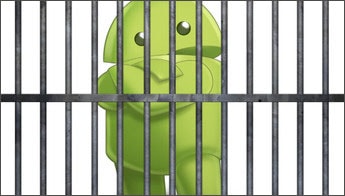 Part 2. When Do We Need to Jailbreak Android?
Various scenarios may necessitate jailbreaking your Android. First, you will need a jailbreak to flash ROM/Kernel so that you can improve the performance of your Android and change its operating system. You will also need to jailbreak where you want to remove preinstalled crapware.
Preinstalled crapware can drain your battery, and they consume a lot of space. Jailbreak is also required to make a complete backup of Android. The full backup lets you backup your apps and systems settings. Besides, Jailbreak will be needed when you want to block ads in the app. You will also need a jailbreak to boost a phone's speed and battery life.
Lastly, the jailbreak is necessary to prevent the limitations on an Android phone. Once you jailbreak, you will install carrier blocked apps and make the incompatible apps compatible
Part 3. How to Jailbreak Android Phone and Tablet?
Jailbreaking your Android device is easy. However, before you begin the jailbreak process, you need to make some preparations. Firstly, ensure that your battery life is enough. At least the charge should be 80% but some jailbreak do not consume a lot of power, and it may work when the battery life is at least 5o%.
You also need to download and install the correct USB drivers on your PC so that the USB will recognize your device. You should backup your device because jailbreak will wipe your device and you may end up losing you data. It is also important to check the model version of your device so that you may choose the appropriate jailbreak method.
Lastly, you need to enable the USB debugging mode on your Android device to enhance the connectivity with the computer. Tap Menu > Settings > Applications > Development then "enable USB debugging". And last but not least, you need to backup data on your phone before process jailbreak. Here I recommend you dr.fone – Android Data Backup & Restoreto thoroughly backup data on your Android device before process rooting.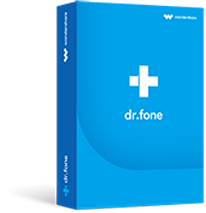 Key Features of dr.fone - Phone Backup (Android):
Create a backup of all the data on your phone including music, videos, messages, photos, call logs, SMS, contacts and even apps and their data.
Great solution if you want to restore the backup you just created or restore data from an iCloud or iTunes backup file to the Android device.
It is very easy to use. All you have to do is connect the device to the Mac using USB cables and the program will detect the data on the device.
You can use it to selectively backup data on your device. You can choose to back up one video file over another.

2,965,271 people have downloaded it
Step-by-step guide for how to root Android with dr.fone – Android Data Backup & Restore
Step 1. Install iSkysoft toolbox for Android and click the Root option to download the Android Data Backup & Restore on your computer. Connect your Android to the computer using the USB cable.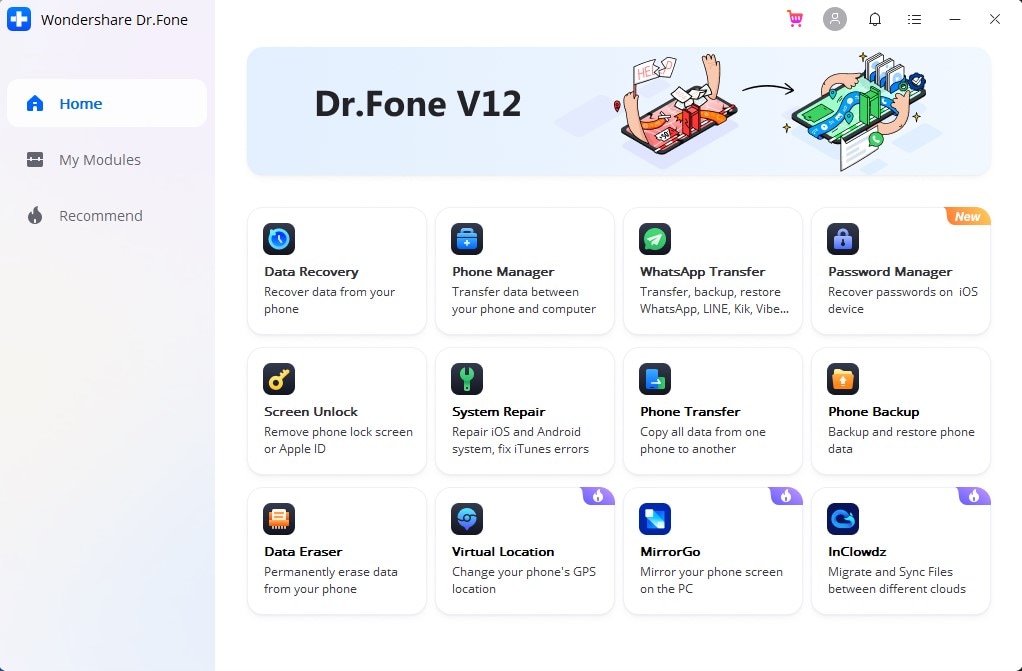 Step 2. Ensure that the USB Debugging Mode is enabled and the click "Root Now" to begin the jailbreak process.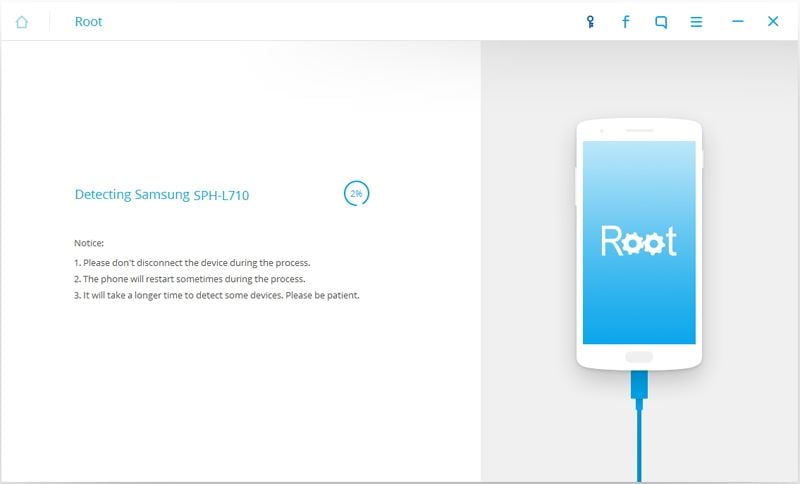 Step 3. Within a short time, your device will be jailbroken. Once the jailbreak is done, a prompt message will appear on the screen of the device to notify you that the process is done.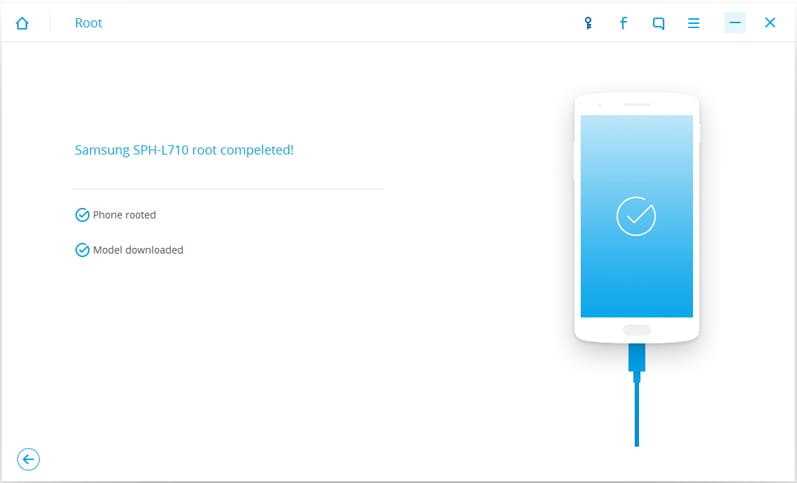 Part 4. Top 5 Jailbreak Android Free Apps
1. Baidu Root
Baidu Root is one of the select and free jailbreak apps, and it supports more than 6000 Android models. It supports Android devices running Android 2.6 to 5.1. The tool has a moderate-high success rate.
Pros:
It is simple to download, and it is freely available.
It allows memory management of your phone.
It has a privacy protection to monitor all activities and protects your device from harmful activities.
Cons:
---
2. King Root
King Root Android APK is the most efficient and easiest tool to jailbreak your Android device. It comes in both the APK and PC installations, and you can use it either in your in your Android or PC. Besides, It has a very high success rate, and it does not risk losing your data. KingRoot supports more than 100,000 Android models including Samsung, Huawei, Google Nexus, HTC, LG, etc.
Pros:
It provides fast and simple jailbreak without a PC.
You can download and try it for free.
It has a purify app which provides control over your Android.
Cons:
Using this app requires an internet connection, and therefore you cannot jailbreak without the internet connection.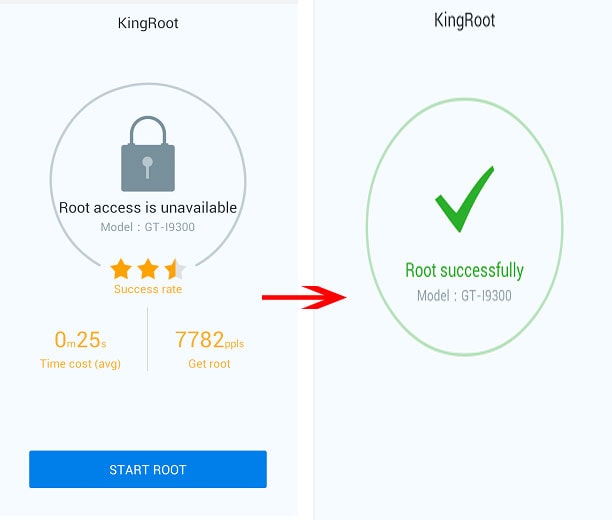 ---
3. Vroot
Vroot is one of the best free apps to jailbreak Android devices. It supports arrange of devices operating Android 2.2 to Android 4.2. The success rate of this tool is very high.
Pros:
It has low-risk rate of losing your data from the Android phone or tablet
Cons:
It cannot work on Androids above 4.2, and this limits it some particular Android versions.
Vroot grants access to both older Android and new Android devices.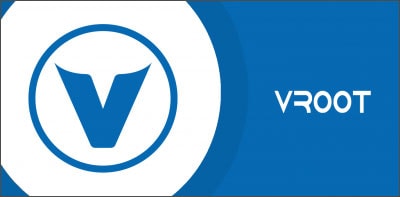 ---
4. Root master
Apart from rooting Androids, Root Master can also be used to jailbreak Android devices. It helps jailbreak Android devices without a PC. The tool helps in improving the speed of your Phone, and it grants management of all apps permissions in your device. Root Master can be used in Android and tablets such as Motorola, Huawei, Samsung, HTC, Sony and much more. Root Master has a high success rate.
Pros:
The app is simple and fast.
The latest version of Root Master can run without being installed on a PC.
Jailbreak and rooting with this app is secure since it causes no bricks or damages to the Android device.
Cons:
It only supports androids up to 5.1 at the highest.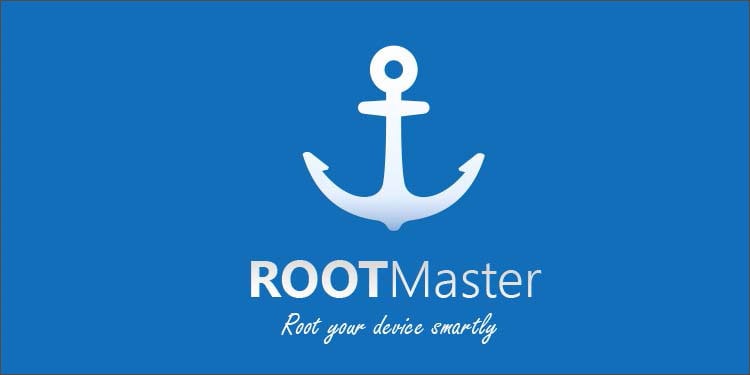 ---
5. SuperOneClick
SuperOneClick is a simple tool for jailbreaking and rooting Android devices, and it also enables unrooting services. The tool has a low success rate as compared to other apps although it has low risks of losing your data.
Pros:
It supports full and partial jailbreak and rooting services.
It has a simple interface.
Cons:
The download link is currently unavailable especially if you are not a registered user on the SDA site.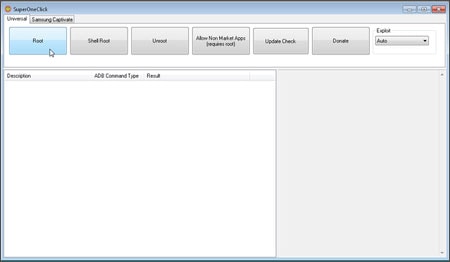 Conclusion
Jailbreaking your Android make it possible for you to download and install those previously limited apps. Before you do this, keep it in mind that backupping your data on your device is rather essential.