Android Rooting is a technique to allow the Smartphone users to control and access specialized applications and Android subsystems. Usually Android mobile operating system use Linux, but rooting Android devices allow other Unix-like operating systems like OS X and FreeBSD also. Android rooting methods facilitate the users to replace and remove OS of the device with the latest operating system. It provides amazing opportunity to the users to change device theme like battery indicator, look of the dialer and contact list. During rooting Android, the Super user application also gets installed that supervise all the applications granted with root. Here are top 10 free software which help root Android devices, you can choose what you like.
1. dr.fone - Android Root
dr.fone – Android Root is used by Android lovers around the globe due to its multiple functionalities. It's an easy-to-use solution for rooting your Android phone or tablet in 1 click. What's more, It can be high-effective to handle all data loss and recover it. It supports more than 6000 different Android devices. This is where the software stands out.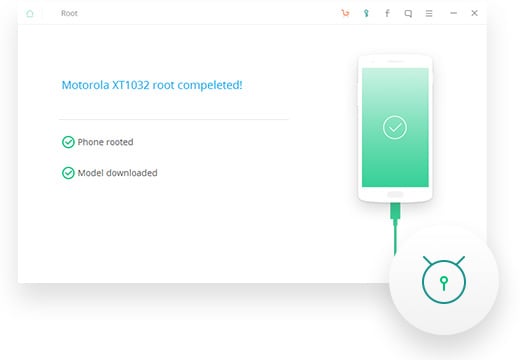 Pros
It can root more than 6000 different Android devices
One click to root to avoid bricking risk of your device Fast root and recover process
100% safe and secured, no risk
2. Kingo Root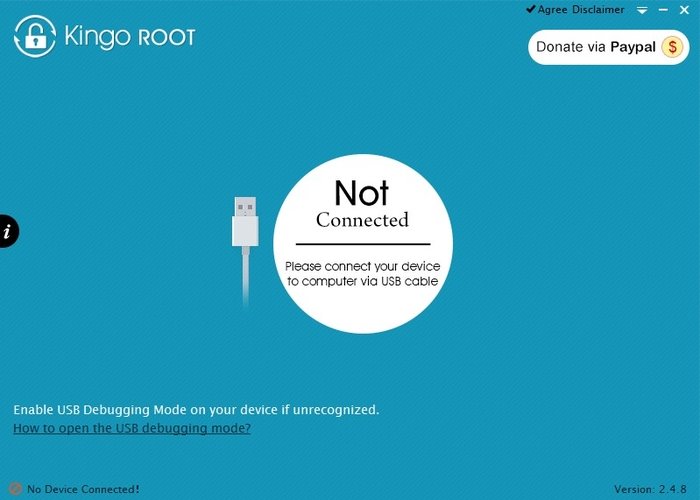 Kingo Root helps the users to root their devices in an easy and perfect manner. It is capable of rooting various smartphone devices like Samsung, Sony, HTC, Motorola and many more. Installing this, users can modify the system files.
Pros
Attains Admin level permission
Preserves Battery life of your device
Removes carrier bloat ware
Overcome system limitations
Efficient in system modification process
Cons
Bricking Risk to your device
Does not allow the access to Superuser account
It voids phone's warranty
3. Framaroot APK App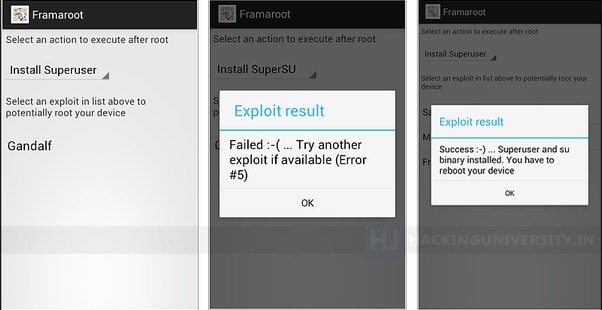 Framaroot APK is a free Android root software that allows the users to root Android version from 2.x to 4.x. It includes various exploits such as Gimli, Frodo, Aragorn, Boromir, Gandalf, Pippin and Sam. It allows the users to use specialized applications to modify the operating system and also supports the latest Android OS. It is compatible with ASUS Memopad FHD 10LTE, Archos 50 Platinum, Asus Transformer Pad Infinity TF700KL, Gigabyte Gsmart G1315 Skate, HTC One S, Huawei Premia 4g, Google Nenux 4, FAEA F1 and many more.
Pros
Unblock hidden sources
Control the ads in system applications
Increases the speed of your device
Makes your device compatible for apps
Cons
Not tested for the latest Android upgrades
Occasional bugs can hamper working
4. SRSRoot Software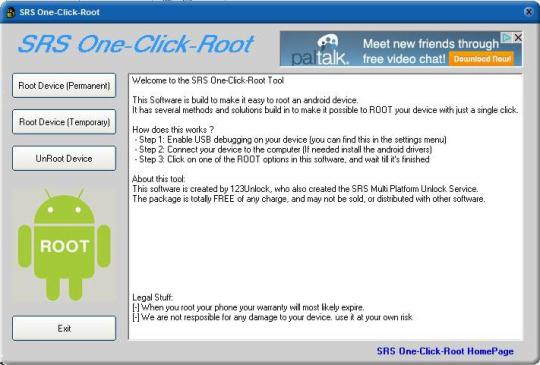 SRSRoot is softwares which modify your device with free Android root process. It contains multiple exploits to achieve root access to your device.
Pros
New LG rooting methods
Fast root process for mempodroid
Compatible with Latest Android Version
Enables the device to remove root at time
Cons
Do not offer unroot options
5. Root Master (apk) App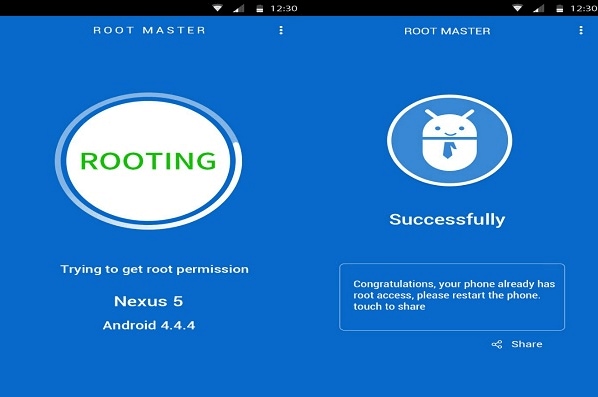 Root Master apk is well known Android application that uses most proven setting to achieve the best rooting result for your device. It is one of the best alternative ways for free Android root process. It is capable of rooting various Android devices such as HTC, Motorola, Samsung, Sony and many more.
Pros
Allows easy interface with multiple functions and screens
Can operate rooting process without installing on your system
Compatible with Android CupCake 1.5 and Android Lollipop 5.0
Supports an easy un-root process
Cons
Non-supportive for Samsung Note 3
Bricking Risk to your device
6. Unlock Root Software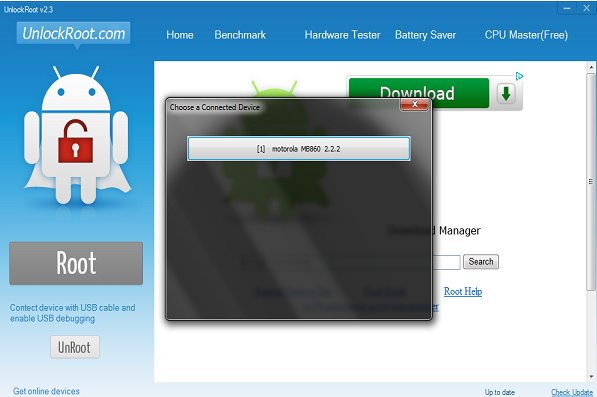 Unlock Root Software is an effective method to root Android for free.
Pros
Provides new interface for the rooting process
Supportive for ROM version
Boosts up system performance
Compatible with ICS Devices like Motorola, Galaxy, Nexus, Acer and Transformer Prime
Cons
Hardware and Software Issues may occur in your device
Your device may get prone to malware infections
7. z4root (apk) App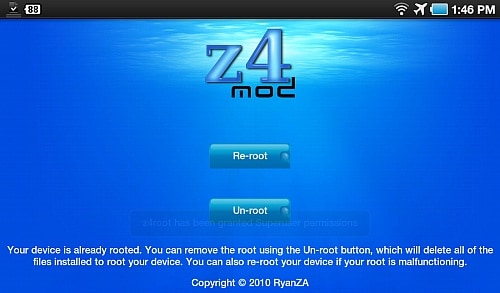 z4root (apk) is application for rooting Android devices for free. It is quite supportive for various types of the latest and old version of Android devices. Installing this, you will get customized access on specialized applications on the operating systems.
Pros
Fast installation and easy to use
Allow change in root binaries
Reboots your device performance
Cons
Not compatible with all Android Device
No latest software updates
Complicated User Interface
8. Universal Androot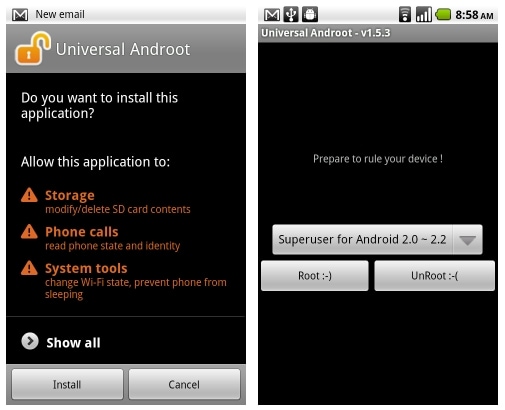 Universal Androot apk software allows your device to unlock restricted files. This application is compatible with a wide range of devices like Motorola XT701, Sony Ericsson X10 (1.6), Acer liquid (2.1), Vibo A688 (1.6), Lenovo Lephone (1.6), Dell Streak (2.1), HTC Tattoo ( 1.6), HTC Magic (1.5) and many more.
Pros
Allows Customized Access to the users
Fast to install and easy to use
Cons
Not compatible with all Android operating systems like Motorola 2.2 FRG22D, HTC Desire, Sony Ericsson X10i R2BA020, Archos 5, Google Nexus One (2.2 FRG33), HuaWei U8220, HTC EVO 4G and Aria
9. Easy rooting toolkit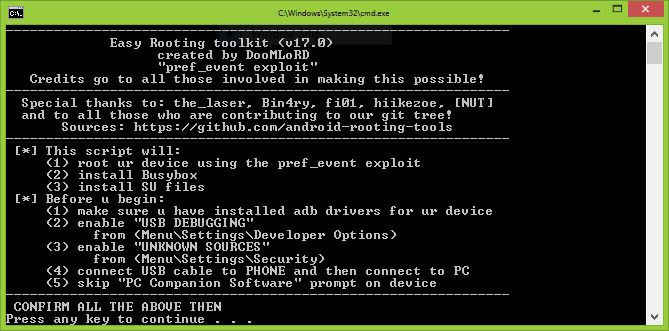 Easy rooting toolkit apk application is developed by DooMLord. It is one of the best options to root various categories of HTC Android devices like HTC one M8. Using this application, you will get easy instructions to root Android for free.
Pros
100% Safe and Secure Application
Easy Instructions to install and use
Fast Unroot method
Cons
It may infect your system files
Your device warranty may get void
Bricking Risks may affect your system performance
10. iRoot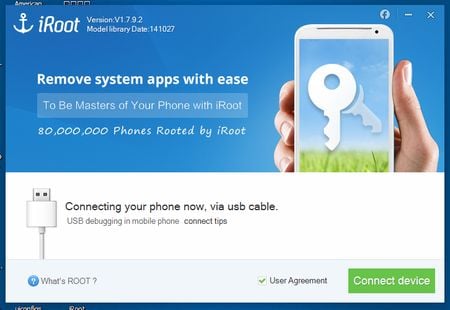 iRoot is one among the best Android rooting applications. With an easy mechanism, users will get customized access to specialized apps. It is capable of rooting various kinds of Android devices.
Pros
Modify the applications and system files
Allow easy operating functions
High success ratio to root
Cons
Installing this, users will not get unroot option
Risks of Cyber threats
System files may get affected by viruses and infected files
In order to have complete customized access, the rooting softwares must have such quality features that allow the users to run specialized applications so that they can easily modify the system files and remove all unnecessary stuff from their system. There must be complete security for the operating systems so that the data must not get affected with the malware infections and cyber threats. Also, the software must allow easy unroot operations.