Rooting your phone or getting root is a process of modifying the initial operating system of your device to have complete control over it. Rooting means you can overcome the limitations that manufacturers and carriers put on your phone, update it to a custom flavor of Android and extend system functionality. Rooting exploits a vulnerability in the device's operating system code or device drivers. Various benefits can be obtained from rooting your Android device. First rooting grants you full control over your Android device and it gives you permission to change any system files, change boot images, use themes, and delete annoying stock apps. Rooting your Android also enables you to backup and restore your whole system to an SD card just like you would image a hard drive. Rooting saves space on your phone since you can delete some apps and move the whole system to an SD card. Other benefits of rooting include blocking ads in the app, removing preinstalled software and flash a ROM/kernel.
Part 1: What to Prepare Before Rooting
Rooting could be easy if only you have the right knowledge on how to root your Android device. You can root your Android in two ways. You can root it with a computer, or you can root it without a computer. Either way, there are preparations that you need to make before you begin the rooting process. Such preparations include
Backup all your files. This is important if you don't want to lost your presious data. You can packup all of your data with tool from iSkysoft: dr.fone – Phone Backup (Android)
Ensure your battery level is at least 80%
Install the necessary driver for your Android device
Allow USB debugging mode on your Android device
Prepare a recovery tool for recovering your files in case you lose your data
Choose a rooting method between using a computer and rooting without a computer
Part 2: One Click Root Android with Computer
Rooting your Android with a computer has a lot of benefits when as compared to rooting without it. Firstly, when using the computer, you can backup your files on the computer and recover them later in case you lose the files in the process. A computer also minimizes the risk of losing data, and in case you lose them, you can recover the files from the backup. Besides, the root failure rate while using a computer is very low, and in most cases, the rooting will be successful.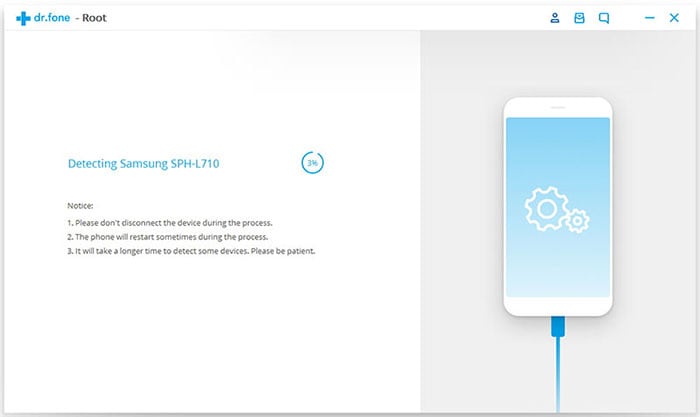 dr.fone – Android Toolkit is 100% secure rooting software that provides a one click root to all Android devices. The program supports more than 7000 Android phones and tablets. dr.fone - Android Toolkit has a high success rate, and therefore it offers better rooting results. Moreover, the tool ensures a fully self-controlled process without disclosing any information, and therefore it guarantees the privacy that you need. With dr.fone - Android Toolkit, you can root your Android through simple steps and after rooting you can remove pre-installed apps, speed up your device and block additional ads. You just need to install it and enjoy its benefits.
Step-by-step guide for how to use dr.fone - Android Toolkit to root Android devices with one click
Step 1: Launch dr.fone - Android Toolkit in your computer and select "Root."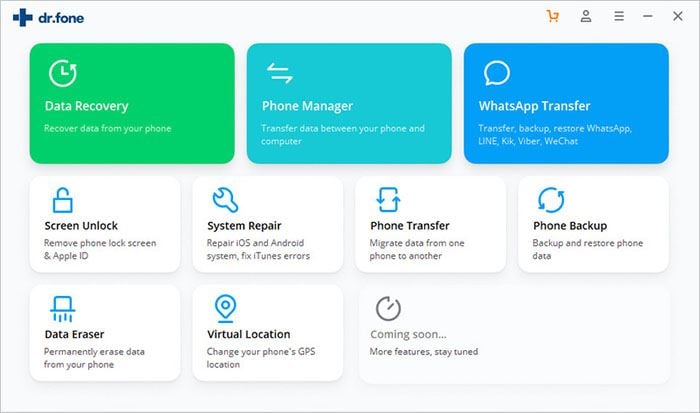 Step 2: Connect the Android device to your computer and click "Allow USB debugging." The program will detect your device and find the right package to root it.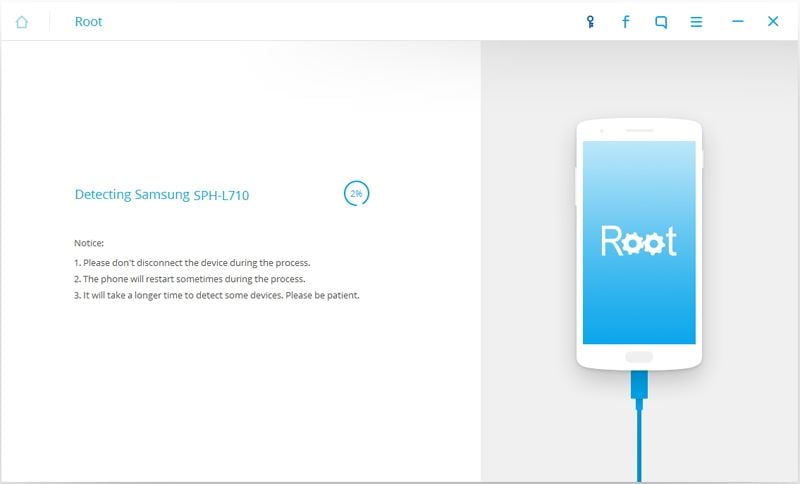 Step 3: Click "Root Now" to begin the rooting process and then click "Confirm" to confirm that you want to proceed. That's it!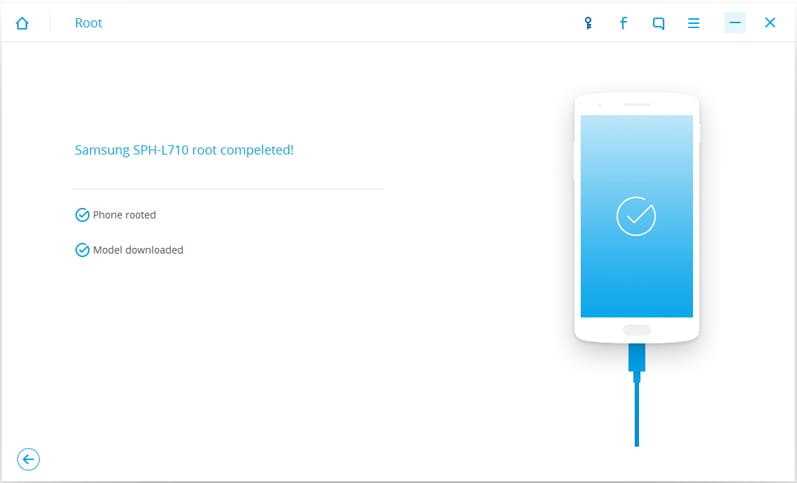 Part 3: One Click Root Android without Computer
The following apps can root your Android without a computer
1. Framaroot
Framaroot is rooting app that lets you root devices running Android 2.3 to 4.4 at the highest. The one thing to note about this tool is that it comes in different versions and you should choose the one you want during the installation.
Steps of rooting Android using Framaroot
Download Framaroot from its official website and install it on your Android phone or tablet
Launch the app and click "Install Superuser."
Select one to exploit from the options displayed.
After a few second you will see a success message.
Reboot your device, and it will be rooted.
Pros:
It has a high success rate
It is a one-click rooting app.
Cons:
It does not support Androids running beyond Android 4.4.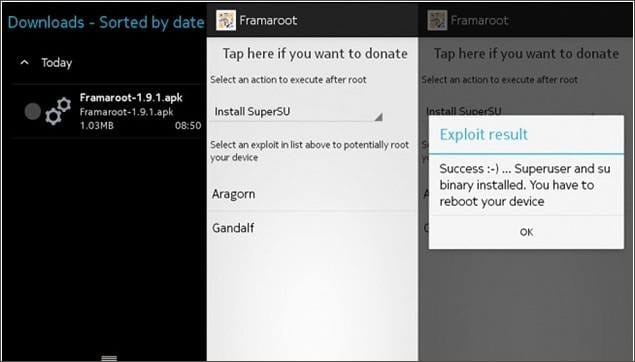 2. Root Genius
Root Genius is a one click root tool and it works in almost every android phone
Steps of rooting Android using Root Genius
Download and install Root Genius on your Android phone or tablet
Click "root"
Your device will be rooted, and you will receive a success message.
Pros:
It has a simple user interface
It does not require internet connection
One click root
Cons:
It may not work on all android versions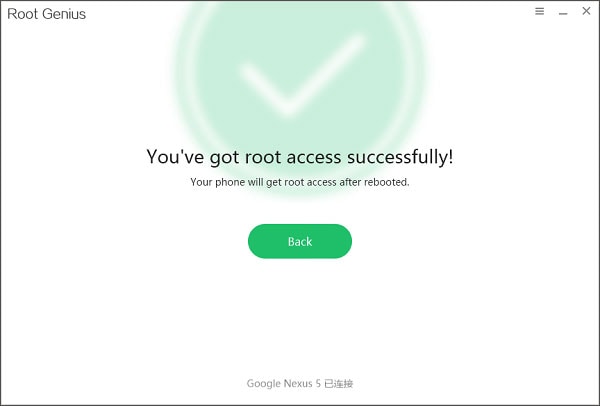 3. Universal andRoot
Universal Android Root can root almost any android device
Steps of rooting Android using Root Genius
Download the app from the download link on the official page
Install it on your phone, but you have to make sure you have enabled unknown sources installation
Open the app by tapping it
Click on "root" to begin rooting your device
Pros:
It supports one click root.
It does not require a computer to use it
Cons:
It requires that you select your android version before rooting and therefore you have to be sure of the version.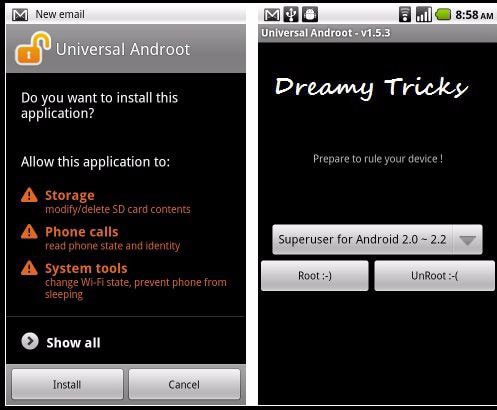 4. Towel Root
Towel root has a success rate in rooting most Android phones and tablets.
Steps of rooting Android using Towel root
First backup your files
Download towel face and install it on your phone
Open the app and click "Make it Rain."
It will take few minutes to install Su library on your Android, and it will be rooted in few minutes
Pros:
It is a safe app that will not brick your Android
Cons:
Rooting with Towel root voids the warranty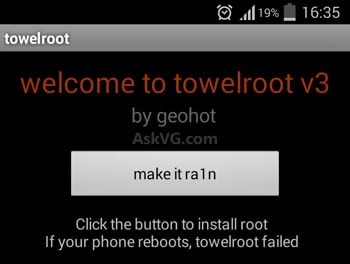 5. SRSRoot
SRSRoot has multiples exploits to help root your device, and there is a high possibility that your device will root successfully.
Steps of rooting Android phone/tablet using SRSRoot
Download SRSRoot from its website
Install it on your phone and tap to launch it
Click "root" to begin rooting your device
Pros:
It has advanced feature known as smartRoot which helps decide the best strategy to root your device
It has an ADB Toolbox that performs many functions
Cons:
It has a low success rate