Large companies use mobile device remote management (or MDM) to monitor devices given to workers in various areas. Areas like banking, business, and training institutes have this feature to control their devices. Most Apple MDM arrangements cover all that on the device, including mobile applications, data, and your network data.
All of this can be seen in the IT division controlling the MDM. SOTI MobiControl is one of those MDM features that lets you manage your business remotely.
SOTI MobiControl's MDM features allow you productively to manage various device types, for example, smartphones, iPods, PCs, laptops, mounted PCs, wearables, etc. In addition, it helps you safeguard device data using features like geofencing and others. If you are looking to manage your business in a better way, give this article a read.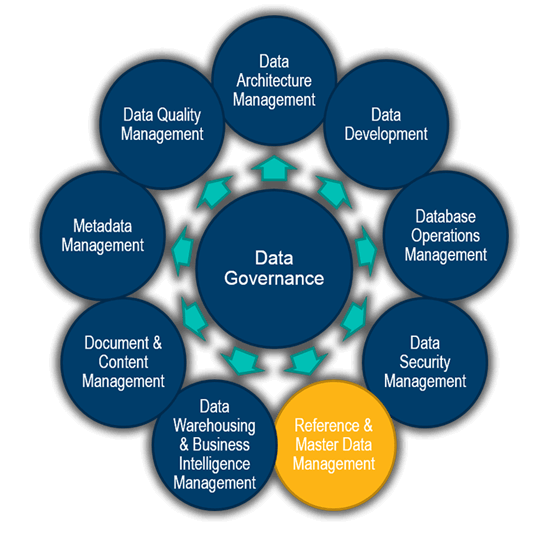 Part 1: The SOTI MobiControl Specification
SOTI MobiControl is the service that gives you permeability and control over where your business devices. It shows you what they're doing, how they're performing, and what security risks they are confronting.
You can use it to:
Send applications to cell phones.
Enlist and arrange new devices in the domain.
Track where the rugged devices are.
Recognize and kill security dangers.
Safeguard primary data put away on mobile devices.
Limit device usage time, so field workers stay busy.
SOTI MobiControl makes Enterprise Mobility Management simpler than at any other time. It engages companies to safely manage any device or endpoint with any operating system throughout its lifetime. In addition, by using modern diagnostics and analytics, IT chairpersons can grow performance and lessen the working expenses of the business.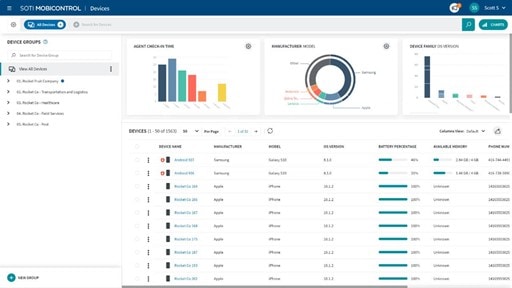 The Pricing:
For pricing, your company should contact the SOTI team to discuss and get a quotation according to your demands.
Device Supported:
The SOTI MobiControl requires a minimum of 10 devices and can go higher according to your business level.
Pricing Plans:
They offer $4.00 per device for a month, and the on-premise variant costs $72.00 per device for a year with $18.00 as maintenance charges.
Customer Groups:Airbus, Brother, Amazon Web Services, Datalogic, Microsoft Azure, Samsung, Panasonic, and more.
Cons
No Cloud version provided
Part 2: The SOTI MobiControl Features
1. SOTI XTreme Technology
SOTI XTreme technology is a high-level innovation that works with the quick transfer of applications and data to remote mobile devices at super high rates. By utilizing complex compression and network enhancement, SOTI's XTreme technology can transfer data faster (10X quicker than usual).
As a result, things that recently required days should now be possible in hours or minutes. It is indeed a massive breakthrough in the IT industry and will help businesses elevate their growth.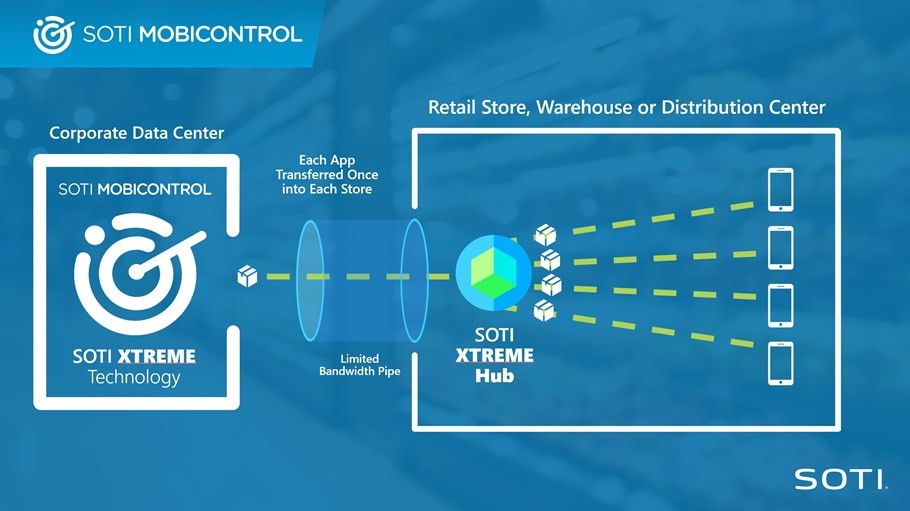 2. Geolocation
SOTI MobiControl lets you pinpoint and track your devices continuously and see their movement over time. Utilizing their location services, you can see the activities of your devices. It enables you to track down lost devices and create more effective routes. With such a feature, you control which services your devices can get based on their location.
Location services are accessible for the accompanying device families: Android Also, Apple, Linux, Windows, etc. SOTI mobile control utilizes a blend of a device's GPS sign, WiFi, and other data to decide the location of devices.
On iOS devices, location tracking can likewise be improved by establishing a SOTI MobiControl SDK-enabled app. In addition, location tracking is controlled by Bing Maps and offers route services.
Tracking Devices
SOTI MDM gives two choices for tracking your devices:
You can empower tracking in the Device Information window for short-term scrutiny. Once assigned, SOTI MobiControl will monitor the device's location until the set end time, or you will physically stop the tracking.
You can use a data collection rule to demand a device's location for the long term. You should set up and initiate a data collection rule for the site before you can use this feature. When enabled, the device's location will appear on the Location map for the period covered by the data collection rule.
Geofences
Geofences are virtual geographic limits that you can apply to your devices. When a device enters or leaves a region covered by a geofence, SOTI MobiControl will inform you. You can even send messages to devices, move the device to another group, or obstruct entry to specific areas. Geofences permit you to track and manage device location effectively and consequently.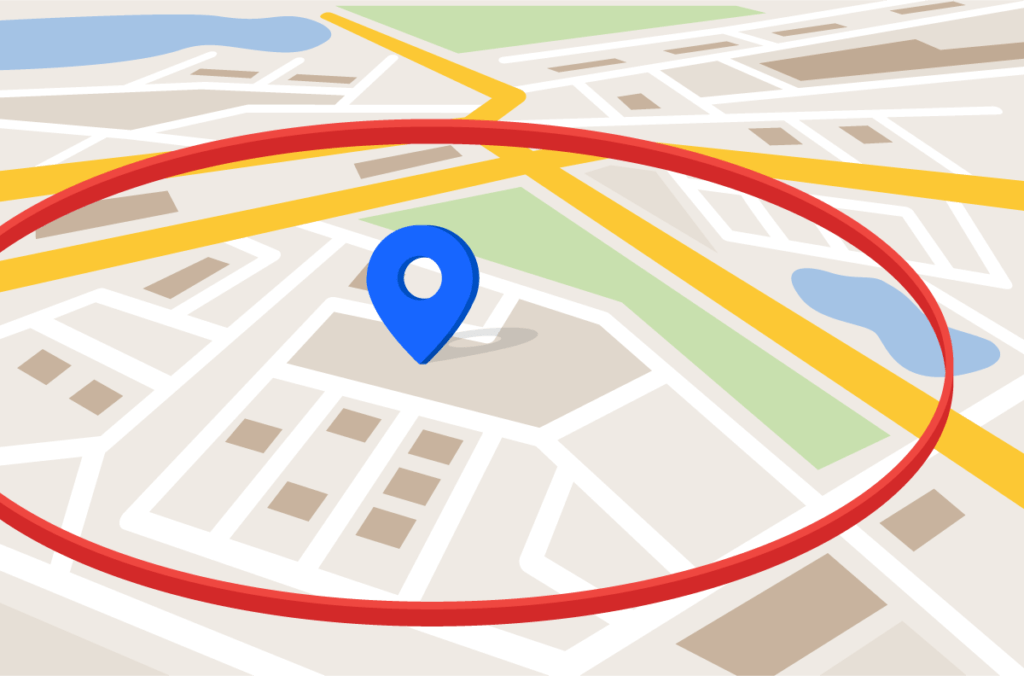 3. Lockdown Mode
Users can use the Lockdown profile configuration to limit a device to a custom display. Lockdown replaces the standard home screen with an adaptable display. Doing so will give users access to approved applications and device features. Additionally, you can turn on applications and data security controls through the Feature Control profile configuration.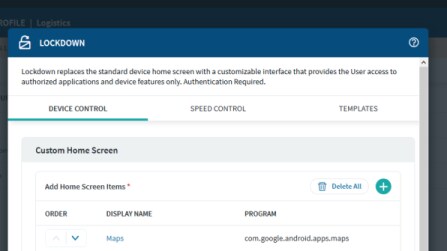 Note: The Lockdown profile configuration is accessible on a few platforms. These profile configurations are different from one another, with minor changes in the features. One can quickly note the differences.
When you make a Lockdown profile configuration, you should likewise make an authentication profile configuration. This lets you dismiss the Lockdown menu straightforwardly from the device.
You can even decide to create a user password feature. If a user's password isn't defined, devices will go directly to the lockdown menu after turning them on. Users must enter the secret phrase PIN to get to the lockdown menu if the user's password is specified.
4. Remote Support
The option to remote control and view your devices is the best thing about SOTI MobiControl. It allows you to investigate device issues without having to check them physically. Therefore, it reduces the wastage of time. SOTI mobile control has two methods for remote control: online or plugin.
You can remotely see an iOS device selected into SOTI MobiControl in one of these ways:
Use a device agent or a SOTI MobiControl SDK-enabled application to review iDevices remotely. You can see an iDevice with no interference from the user. But you can only see the applications that have the SOTI MobiControl SDK.
Utilizing Remote Screen Sharing, you can remotely review iDevices. This technique requires the USER to begin a screen recording meeting on their device. Therefore, it lets you see the whole device, including any application downloaded by the user.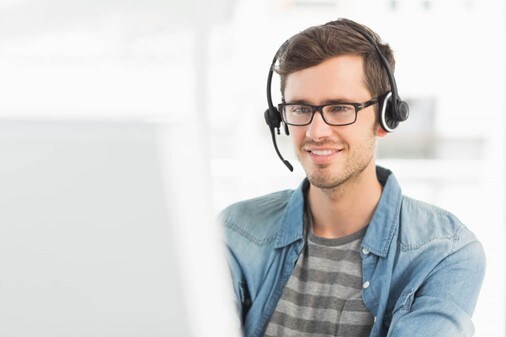 5. Others Features
You can utilize macros to pull data from your devices and put it into SOTI MobiControl. For instance, while selecting your devices, you can teach SOTI MobiControl to name your devices as per data well-defined for every device, for example, a device's IMEI number or Mac address.
You can involve macros in different places throughout the SOTI MobiControl console. For example, device naming, specific profile configurations, and other device configuration and tracking activities.
You can also use it to send scripts to your devices, route traffic through a proxy server, or update the operating system. In short, SOTI MDM gives complete device access to administrators. Using SOTI mobile control, you can manage your business in a better way.
Part 3: User's Review of Soti MobiControl
User Friendliness and Ease of Use
The thing people love most about SOTI MobiControl is its hassle-free interface. It is effortless to navigate the system and browse through different features. Indeed, it is the best system for making your business work swiftly.
Best In Business MDM Solutions
The ease of managing all devices and making your business more efficient is the most excellent feature of SOTI MDM. Moreover, it is loved by companies all over the world.
Efficient Remote Troubleshooting
People view SOTI MobiControl as a gift from heaven regarding remote troubleshooting. Its fast troubleshooting and ability to control devices from a distance make it second to none. Therefore, most of the customers recommend SOTI mobile control.
Wide Range of Use Cases
With a wide variety of use cases and state-of-the-art features, clients think SOTI MobiControl can be the next big thing for businesses. Moreover, many agencies are already getting benefited from its unique set of features.
Part 3: FAQs
Q1. Can I have an individual edition of SOTI MobiControl?
A1: No, you can not have an individual edition of SOTI MobiControl. However, you can use their standard mode, which will be accessible to your organization.
Q2. How many devices can SOTI MobiControl support?
A2: With SOTI MobiControl, you can only work if you have ten licensed devices in your system. Below this number, SOTI mobile control will not work.
Q3. How can I contact the SOTI MobiControl teams?
A3: You can call or contact the SOTI Mobi Control team via their business email. Their phone number and email are given below:
Contact Number: 1.888.624.9828.
Email: support@soti.net.
The Bottom Line
This guide focuses on the best MDM tool, i.e., SOTI MobiControl. Here, we have comprehensively described this product's best features and all the minute details. So, after going through our guide, you can decide whether you need this tool or does it match your business requirements.