This is an undeniable fact that we all fancy taking pictures from our Android Smartphone for every other moment. Ever since we have started owning a Smartphone, we all look for the new phones just for the better camera quality so that we are able to capture the needed hours. To be precise, where there is a Smartphone, there is a camera and a picture too, agree?
However, on a serious note, when we are done with too much photography and there is plenty of images in our device, nothing can save you but transferring those to the PC as a backup. So, if you can relate with such a situation and don't have a clue where to start, we can take you away from this fix.
As we are going to mention how to move photos from Android to PC, you should be glad if you have ended up clicking more pictures than expected. Read on and know how to export Android pictures to PC.
Part 1: Transfer Photos from Android to PC With dr.fone – Transfer
While you think about the best way to transfer photos from Android to PC, not counting dr.fone – Transfer (Android) would be meaningless. As it is the most convenient solution out there for transferring, you get to operate and get the results safely.
Other than this, the tool is coupled with numerous features to show-off. Also, you can avail its one-click technology for exporting Android pictures to PC. Let's get an in-depth insight into this tool.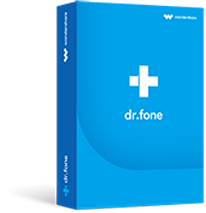 Features of dr.fone – Transfer (Android)
It is the easiest and safest way of transferring data between Android and PC/Mac.
Being the most compatible tool over the market, it can be considered as the best option for exporting photos from Android to PC.
It has the potential to convert the transferring file to the compatible format without losing quality.
A lot of data types including music, photos, videos can be managed and transferred safely via dr.fone – Transfer (Android).
It is available for Mac and Windows computer.

2,965,271 people have downloaded it
Method 1: 1-Click to Export All Photos from Android to Windows (7/8/10) PC
Step 1 Install and Run the Software
In order to start transferring, all you need is to download the software from the official website. Once downloaded, make sure to follow the installation process. Once done, open the tool and choose "Transfer" tab from the main screen.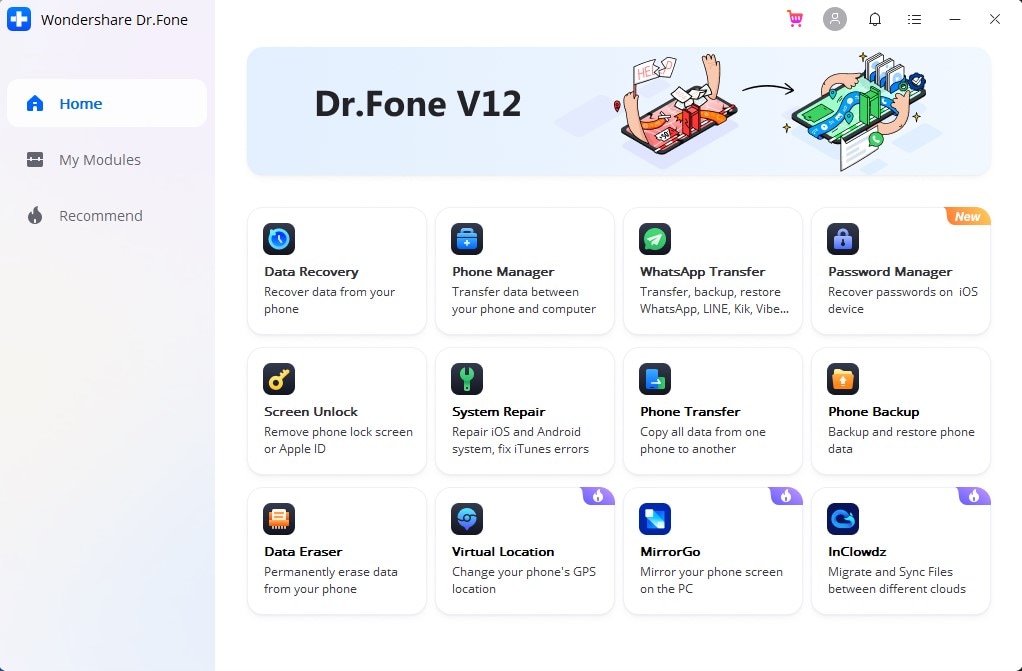 Step 2 Connect your Android Device
When you click the said tab, you need to establish the connection between your Android device and PC. Use the healthy data cable and ensure the proper connection.
Step 3 Export Android pictures to PC in a click
When the device is successfully connected, you will direct to the screen where there are three options available. You need to hit on "Transfer Device Photos to PC".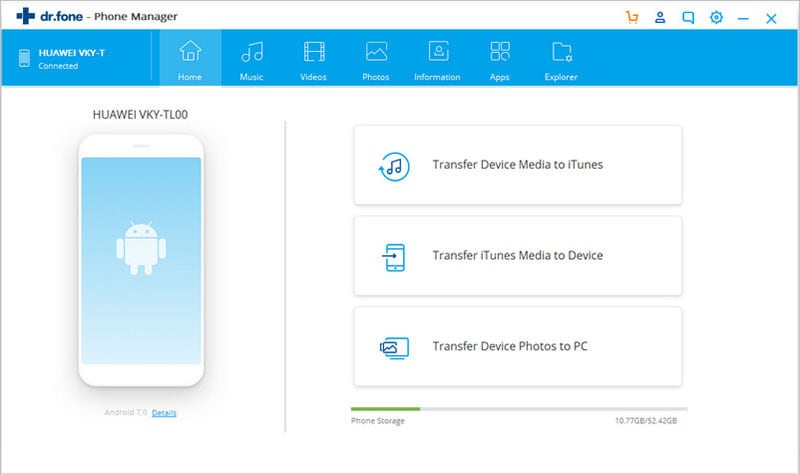 Step 4 Complete the Process
Look for the target folder where the photos are located. Upon browsing, click on it followed by "OK". The photos will begin to transfer and you just have to wait for the process to be completed. When the exporting is completed, hit "OK" or "Open Folder" as per the choice.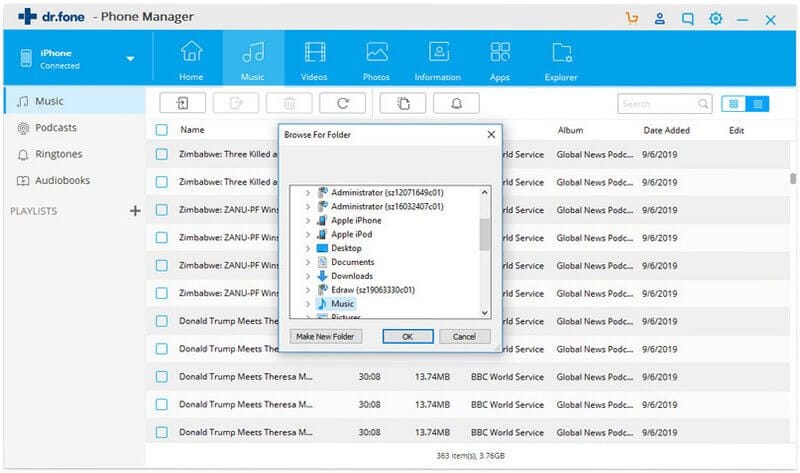 Method 2: Transfer Multiple or Selected Photos from Phone to Windows (7/8/10) PC
Step 1 Open the Tool
Once you have downloaded and installed the toolbox, open it to get into the main interface. Similar to the above, hit on "Transfer" tab.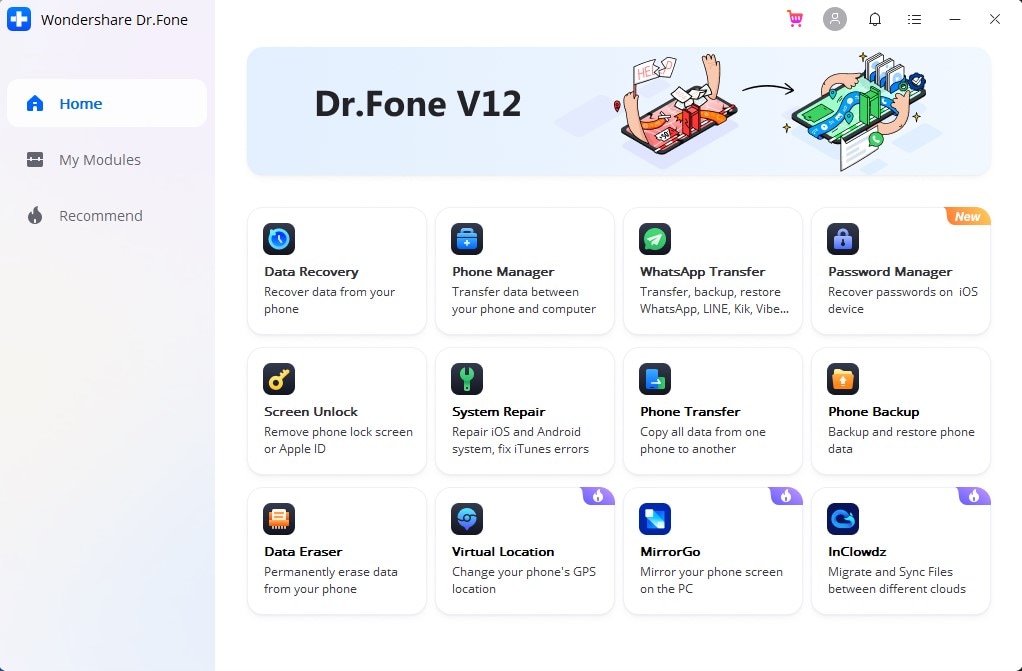 Step 2 Select Photos
Now, connect your device and from the menu, choose "Photos" tab. You will notice the photo-detected by the program thereby reflecting on the screen. All you have to do is picking out the photos that need to be transferred.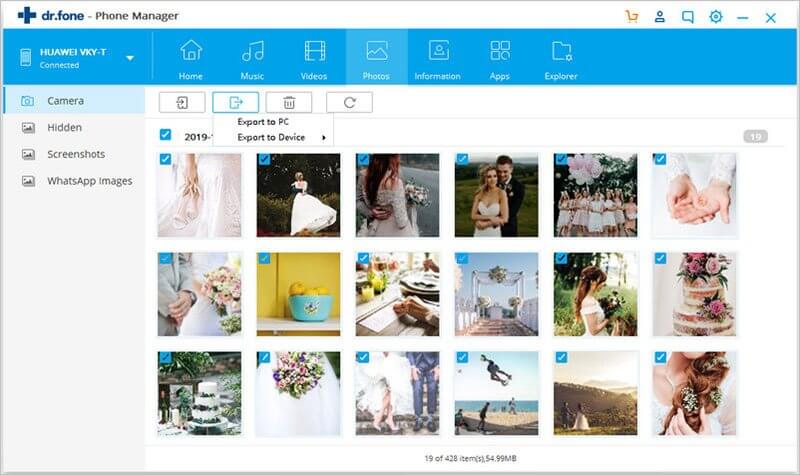 Step 3 Export Photos
Choose the Export button located under the menu bar. Followed by this, hit on "Export to PC". Select a folder where you want to save photos on your PC. Next up, click on "OK" to initiate the transferring. While the process is going on, don't disconnect your device and wait until the process is over. Hit on "OK" or "Open Folder" in the last.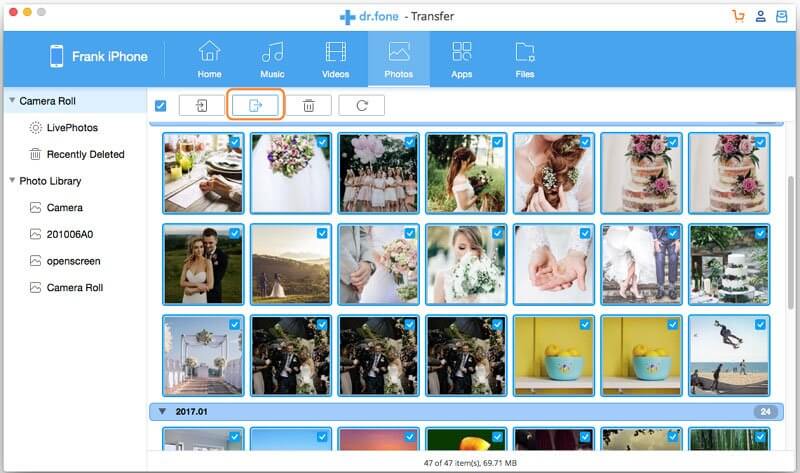 Part 2: Import Photos and Videos from Phone to PC via AutoPlay
Another way to get your photos from Android phone to computer is AutoPlay. The moment you connect your device to PC, AutoPlay appears automatically and provides easy steps to import photos, videos, and different media types. Here are the steps to be followed to move photos from Android to PC using AutoPlay.
Firstly, you need to enable AutoPlay. For this, open the Start menu and look for "Control Panel". When opened it, click "AutoPlay" and check the box next to "Use AutoPlay for all media and devices". Save the decision.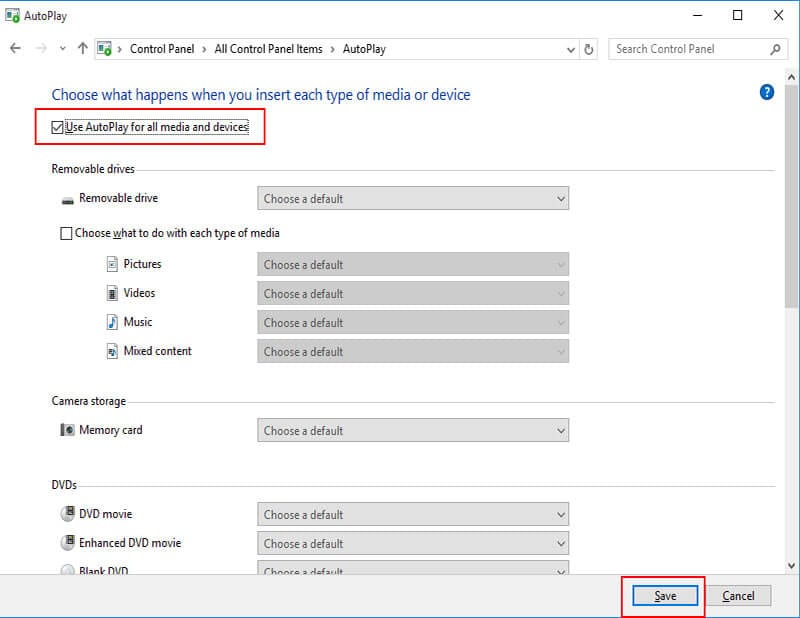 It's time to connect the Android device to your PC. The AutoPlay window will come post successful connection of the device.


Click on "Import Pictures and Videos" followed by "Import". The photos will begin to transfer now.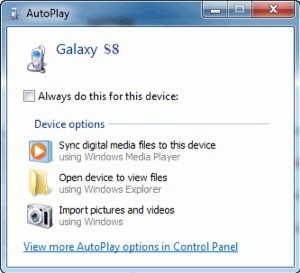 Part 3: Access Android Photos on PC via Explorer
The next way is the conventional and probably the oldest method i.e. File Explorer. Using this option, you would need to manually copy and paste your photos. The steps included are as follows:
Simply get the USB cable and connect your Android device with the PC.


Now, open "This PC"/"My Computer" and look for your device's name. Click on it twice.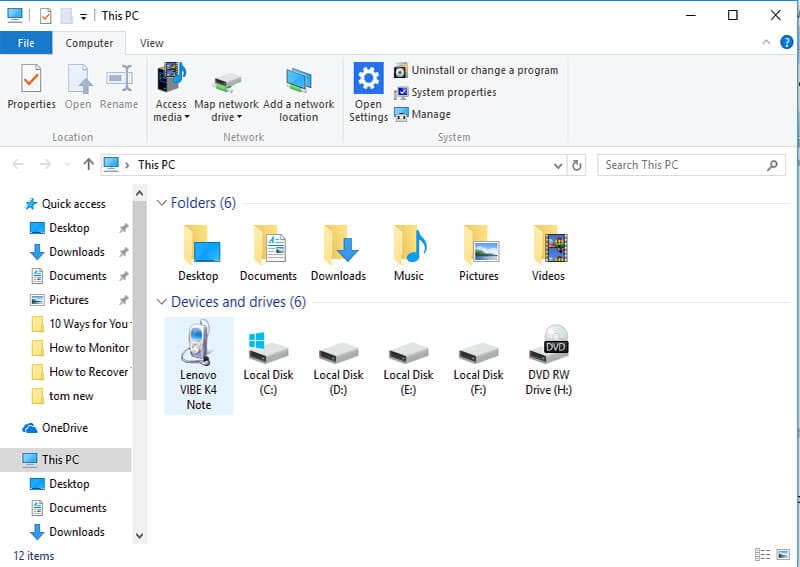 Choose "Internal Storage" or "SD Card" as per your choice to access the photos.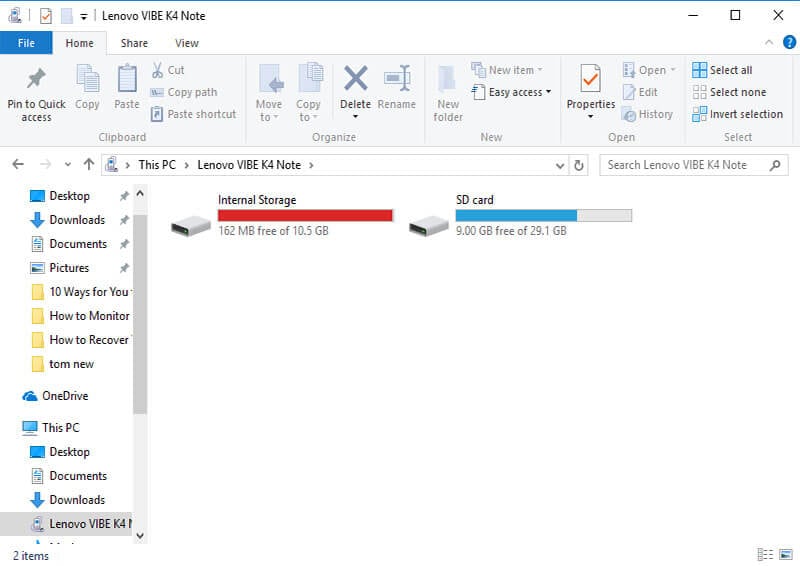 Now, choose "DCIM" followed by the "Camera" or you can choose the other folder where your photos are.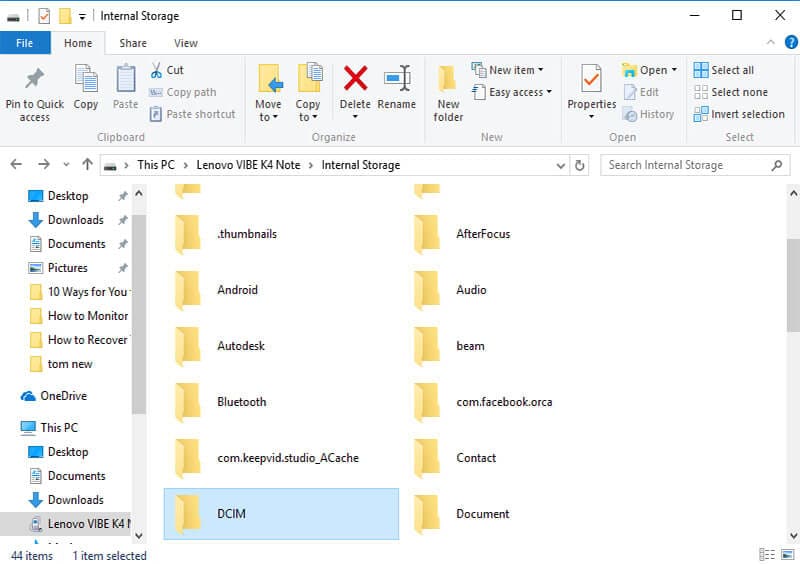 Later, start selecting the photos you wish to transfer and copy those. Later, paste the photos. In the desired folder and you are good to go!
Part 4: Sync Photos from Android to PC with Google Photos
A yet another way that can assist you in exporting photos from Android to PC is Google Photos. It is a free service by Google that allows you to store photos and videos and you can access them anytime you want. To work with this, here are the steps to be followed.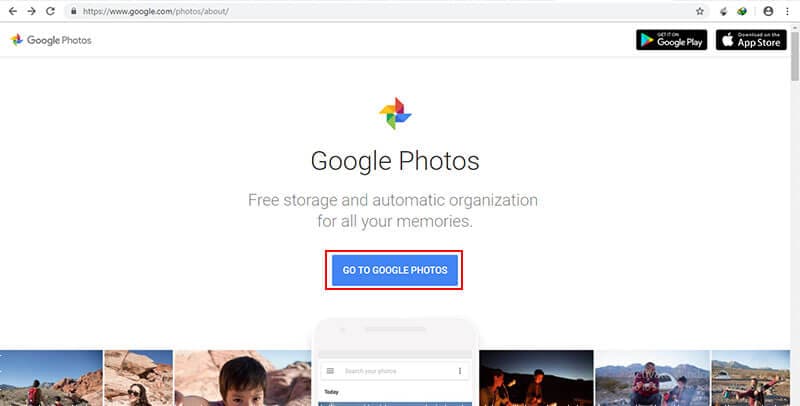 Sign in with your Gmail account as the next step.


Post signing in, you will be able to notice the photos that were in Google Photos. Either open the single photo or an album and select the photos you want.


After selecting, go to the three vertical dots at the top right corner and select "Download" button. The pictures will be downloaded on your PC and you can easily access them.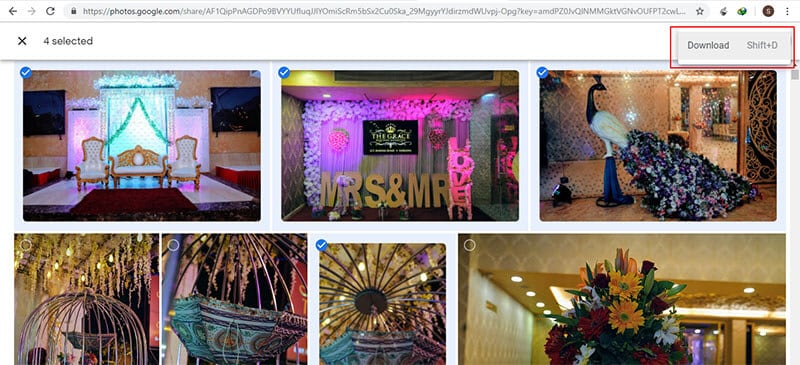 Part 5: Copy images from Android to PC by Dropbox
Dropbox is a cloud service designed to store your pictures, videos, and other data types and make these accessible to you anytime anywhere. By uploading the photos on your phone in Dropbox, you can use the web portal for Dropbox on your PC and get the pictures on it. Here is how to copy images from Android to PC using Dropbox.
Firstly, download the Dropbox app on your Android device. Proceed with the setup and start uploading the pictures on it.


To do this, hit on the "+" icon at the bottom right corner followed by "Upload photos or videos".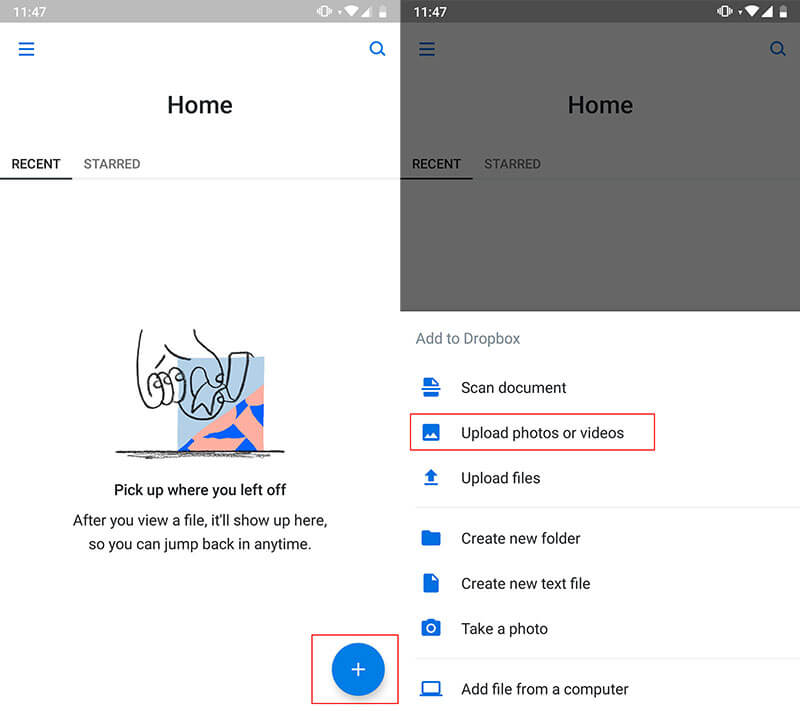 Simply select the photos to be uploaded and click "UPLOAD". You can see the pictures uploaded in the Dropbox.


Now, visit dropbox.com on your browser and sign in with the same account you used in your device.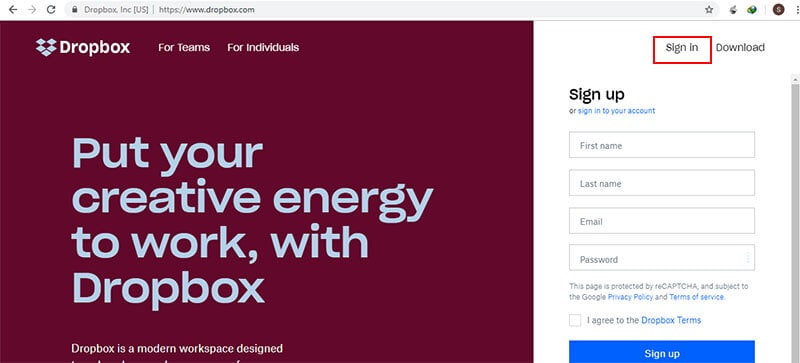 You could observe the photos you added. Go to the three dots next to each photo and hit on "Download" button to get the photos on your PC.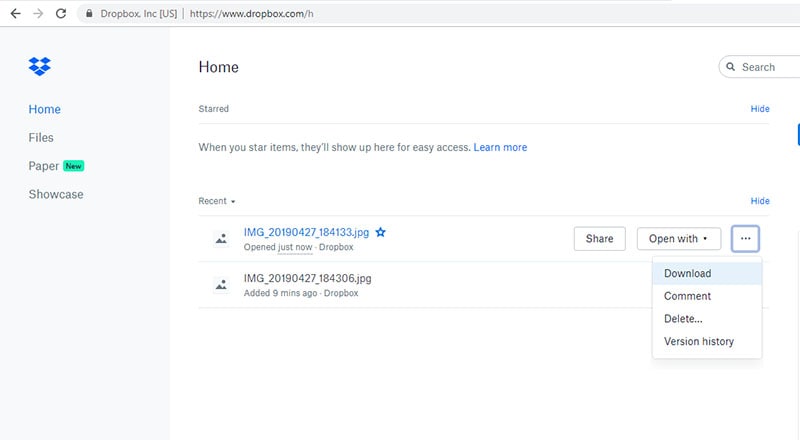 Part 6: Send Photos from Android to PC by WhatsApp web page
You can also take help of WhatsApp web page to transfer photos from Android to the laptop. Many of the users aren't aware of it but it's a webpage of WhatsApp that lets you work on WhatsApp on your PC easily. Follow the below-mentioned steps to transfer photos.
In order to work with this method, you will need to use an alternative phone number. You can use your friends or siblings number. Firstly, you have to send the images on this alternative number that you want to transfer to PC.
Now, on your PC browser, go to web.whatsapp.com.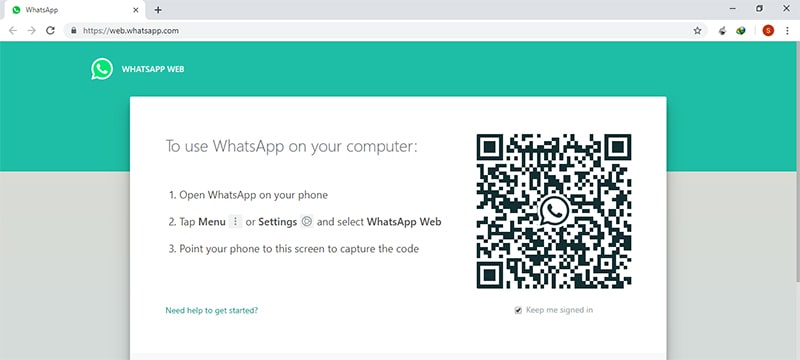 Take your Android device and open menu given as three vertical dots. Choose "WhatsApp Web" from the options on the menu.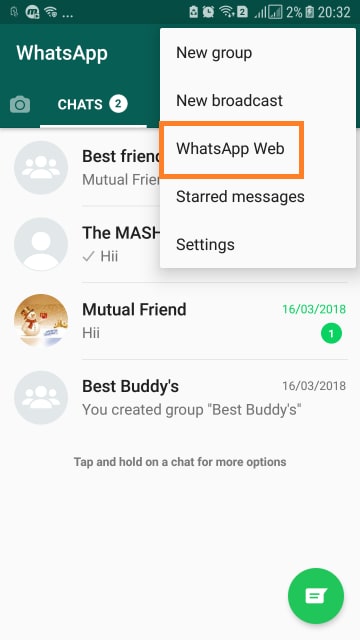 Scan the OR code displaying on your PC with the scanner available in your device.


You will now reach to the WhatsApp interface on your PC. Here, you can easily open the chat on which you sent the images.


Tap on the images and download them on your PC.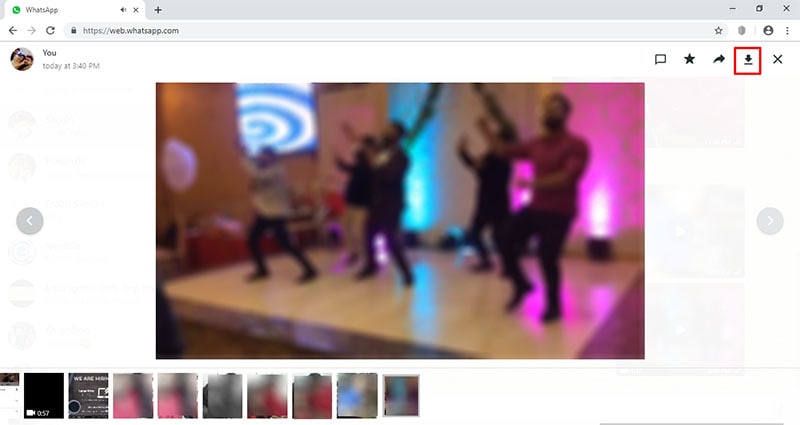 Part 7: Export Photos from Android to PC through email
In the last, we would like to introduce the email way for syncing photos from Android to PC. You can simply add attachments on your mailbox through your phone and then open the mailbox in your PC to retrieve the photos. The steps are:
Open Gmail and sign in with the ID you want to work with.


Tap on the pencil kind icon to go to the "Compose" mail screen. There, enter the recipient's email address carefully. In this case, you have to enter your own another email address.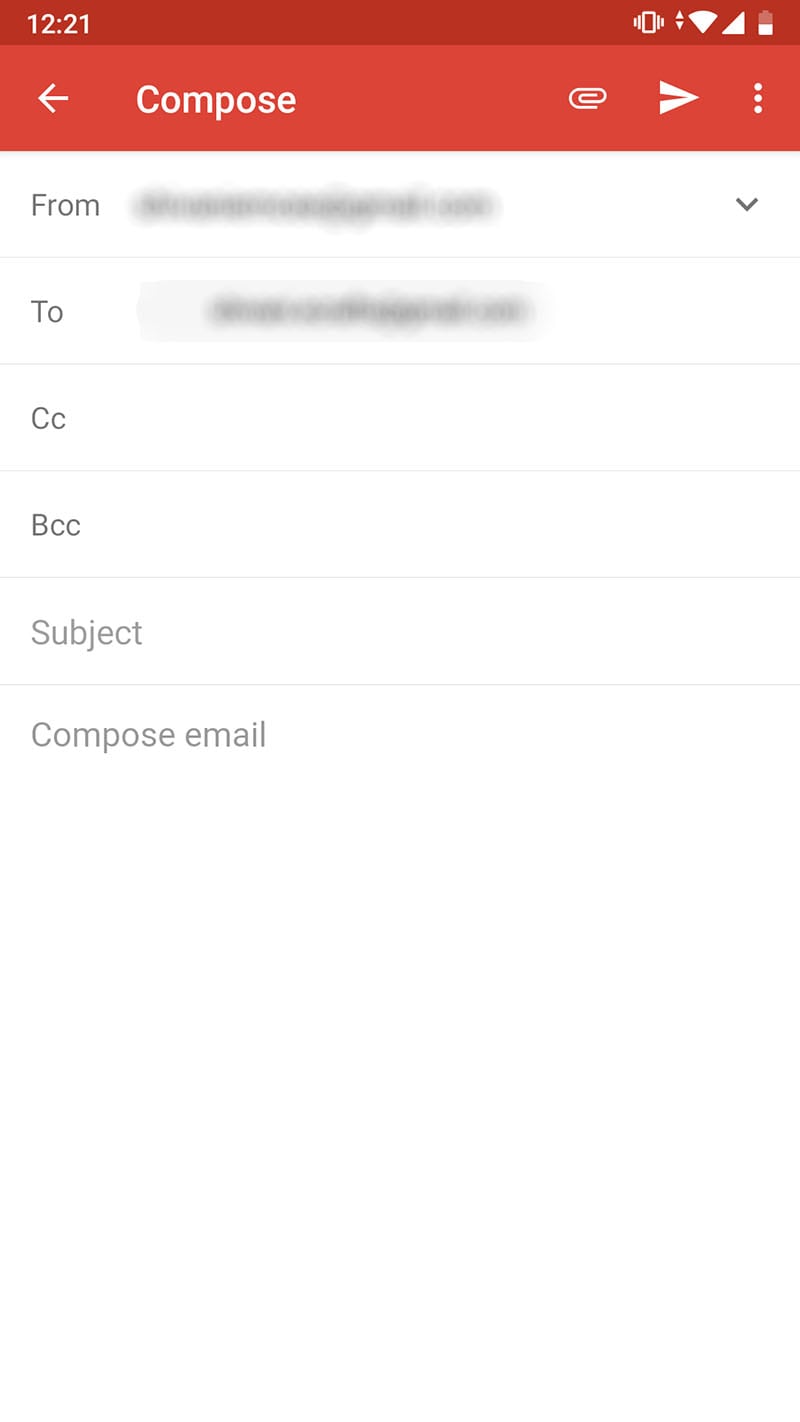 Go to the attachment icon at the top and choose "Attach File".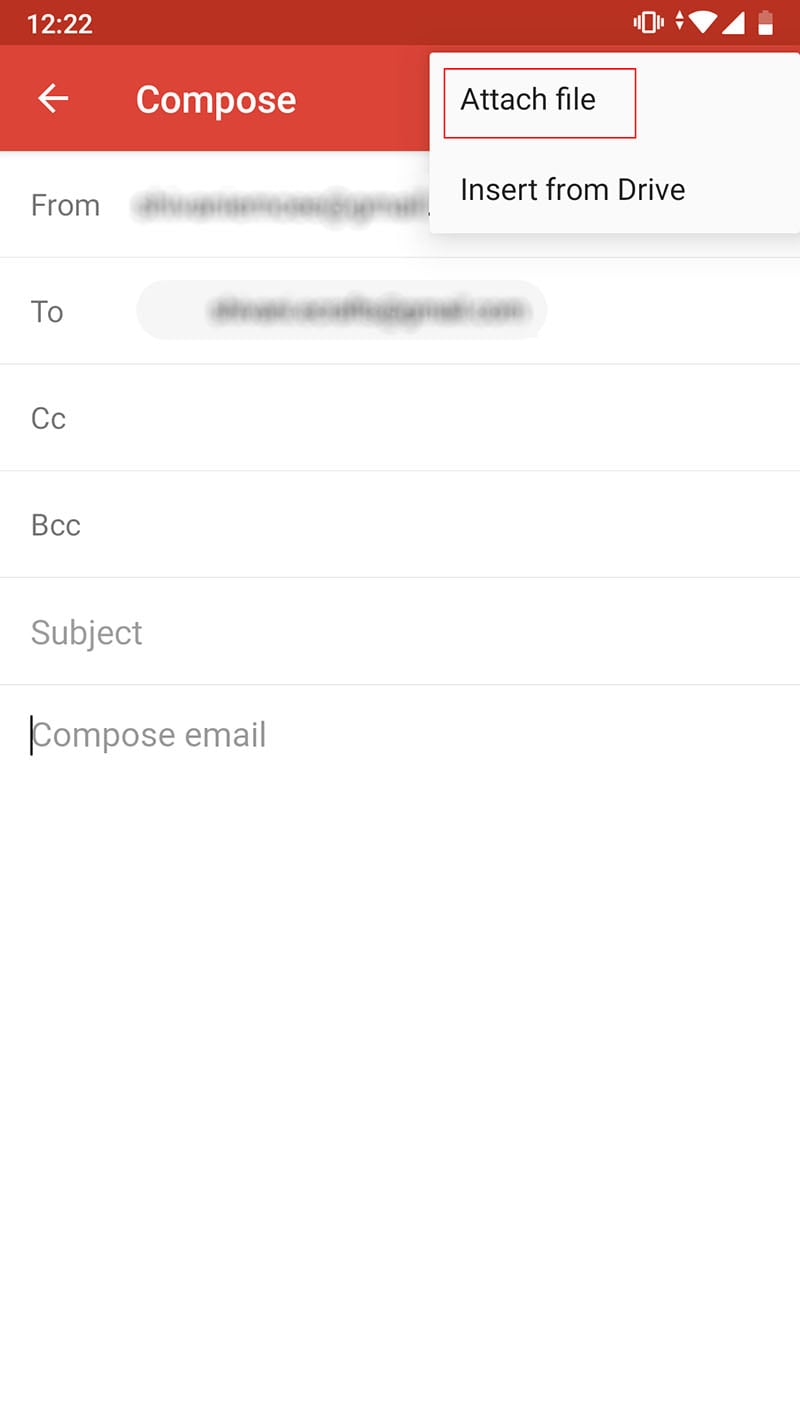 You can now browse or the images from various folders and attach them into the mail.


Now, simply login to the same Gmail address on which you have sent the images. Open the mail in the inbox and download the images to your PC.
Part 8: Comparison of the Methods
| | | | | |
| --- | --- | --- | --- | --- |
| Features | Time-Convenience | One-Click to Transfer all | High-Speed Internet Required | Supports Transfer of All Data Types (Music, Messages, Contacts, Documents, Videos, Photos, etc.) |
| dr.fone – Transfer (Android) | Extremely Fast | Yes | No | Yes |
| AutoPlay | Slow | No | No | Only photos, videos, and music |
| Explorer | Fast | No | No | Yes |
| Google Photos | Medium (Depends on Internet Speed) | No | Yes | Only photos and videos |
| Dropbox | Medium (Depends on Internet Speed) | No | Yes | Yes |
| WhatsApp Web | Medium (Depends on Internet Speed) | No | Yes | Yes |
| Email | Slow | No | Yes | Yes |
Conclusion
Transferring Android photos to a computer can be a daunting task to many. But after reading this post, we believe that if you are among those people, you would no longer find the process troublesome. As we have shown you some of the easiest ways to transfer photos from Android to PC.
However, when it comes to reliability and safety, dr.fone – Transfer (Android) will be the most advisable method. We hope that our efforts pleased you and the methods proved to be of great assistance. Don't forget to share this article and please do let us know what method you opted for copying photos from Android to PC in the comments portion.