Are you an Android device user, facing the issue of the device getting locked or forgot the passcode or for some security reasons the Android Device Manager locked the device? Well, being locked out of your own phone can be one of the most frustrating experiences ever. But it is good to know that it is not doomsday since your Android device can still be unlocked for use again. One of the ways that can be used to unlock a locked Android device is by making use of the Android Device Manager unlock that has been installed as a developer option on all Android devices.
If you are not well versed with what Android Device Manager is or how to use it, don't worry we will explain it in the next paragraph.
Besides that, through the article, you will also get to know how to unlock the phone without Android Device Manager. Just stay tuned with both the process in the following lines of the article.
Part 1. What is Android Device Manager Unlock?
The Android device manager is inbuilt into all Android phones by Google to make it possible for users to locate their device using GPS technology in the case of a lost or missing device. Android Device Manager can be accessed from a web page and can be used to remotely send commands to a missing Android phone.
Some of the possible commands include locking the device to prevent unauthorized access. It can send a command to make the device ring out so it can be located or to even completely erase the content of the device. We can also use Android Device Manager to unlock the phone.
Part 2. How to unlock the phone with Android Device Manager?
Now, you have to be sure that the Android device manager unlock feature is activated on your device before it was locked and GPS is switched on. If these two are not in place, then the Android device manager lock cannot be used to unlock using Google device manager unlock.
So, here is how to use the Android device manager (previously activated) to unlock the phone already activated on your device
Step 1: Login to Device manager account.
Use an internet enabled the device to access and visit com/android/devicemanager.
Sign into this page using your Google account details that were logged in on your device.
Step 2: Select the device
Select the device that you want to unlock from the list of your android devices.
Now click on the "Lock" option from the available remote functions.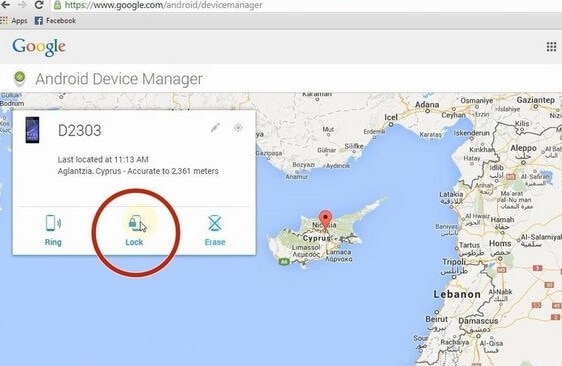 Step 3: Lock Android Device
Enter the pin that you wish to lock the device with on the popup window then click on "Lock"
Optionally, you can input a message to be displayed on the screen of your device.
Make sure that your android phone is connected to the internet to receive the remote command and in a few seconds your device would display a new lock screen. Now simply input the just created pin and your device would be unlocked.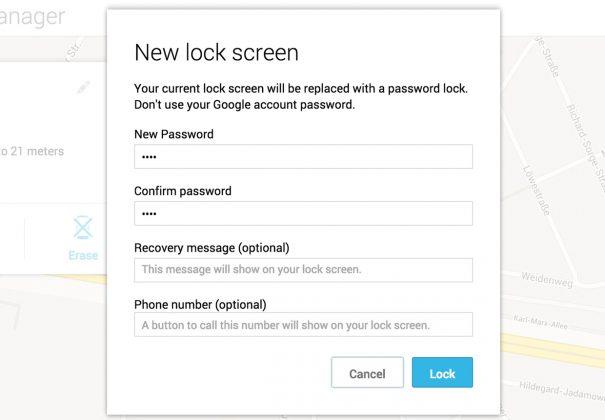 Step 4: Disable the new (temporarily) created password
Further, if you are willing to disable the temporary password, then, visit the device Settings> Security> Screen Lock > Lock Screen Settings.
Now, you are good to go and disable the temporarily generated password. Simple, isn't it? How easy it is to use ADM to unlock your Android device!
Part 3. How to unlock the phone without Android Device Manager?
As good as Android Device manager unlock can be, it might not be as easy to use for some users as it has its own downsides where some users face error messages by Google denying any alteration to the password change process. Android Device Manager might be a powerful inbuilt Android program, but it cannot be as potent as dr.fone - Screen Unlock (Android). It not only unlocks the device, but it keeps all personal files intact as well.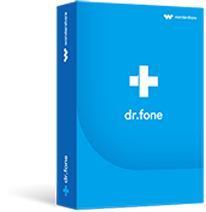 Unlock Android Phones Without Android Device Manager. No Data Loss.
Remove any types of Android screen lock, including password, pattern, PIN, Fingerprint, etc.
Simple phone unlocking process. No technical skills required.
Supports to bypass lock screen on LG G2/G3/G4 and Samsung Galaxy S/Note/Tab series.
2,985,172 people have downloaded it
So, if your device has been locked with the Android Device Manager lock, you can follow these few easy steps to unlock your Android phone without Android Device Manager unlock.
Step 1: Download and Install dr.fone
Download and install dr.fone on your computer. Launch the program and click on the "Unlock" option from the home screen.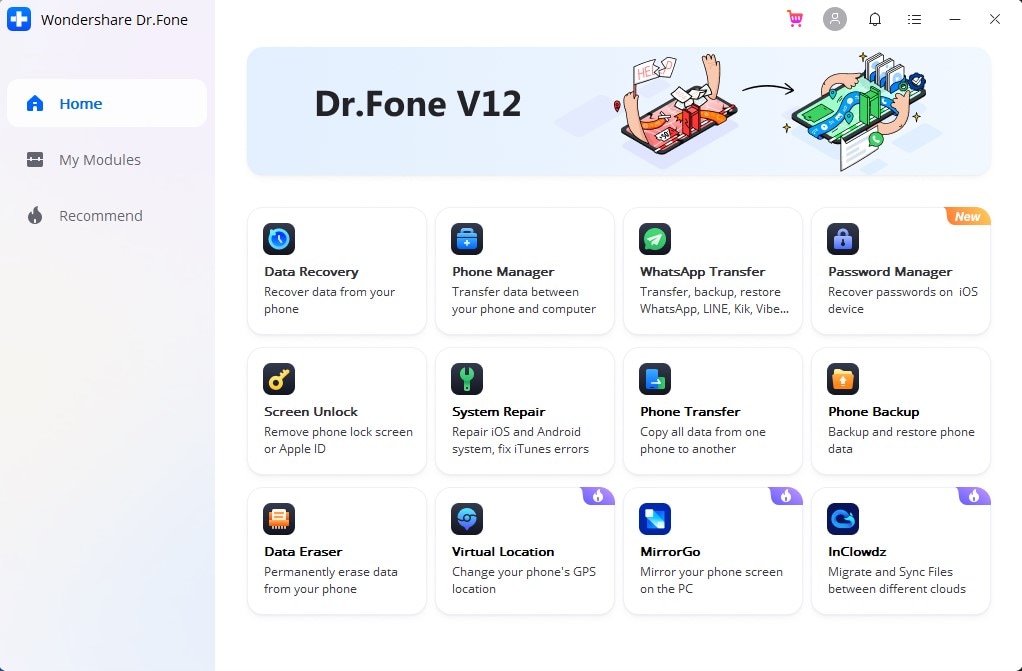 Step 2: Connect Your Android phone
Connect your Android device to the computer with the aid of a fully functional and undamaged USB cable. Click on the "Start" button to proceed.
Step 3: Select and confirm your device's name and model.
Select and specify the brand name, the name of the phone and its specific model. Then you will need to input "confirm" on the popup window to confirm the information.
Note: Ensure that you have selected the correct brand name and model of the phone that has been connected to prevent risks of bricking your device. If you are unsure of the device details, you can click on the link that reads "How to Check the device model" for help on how to find out your device model.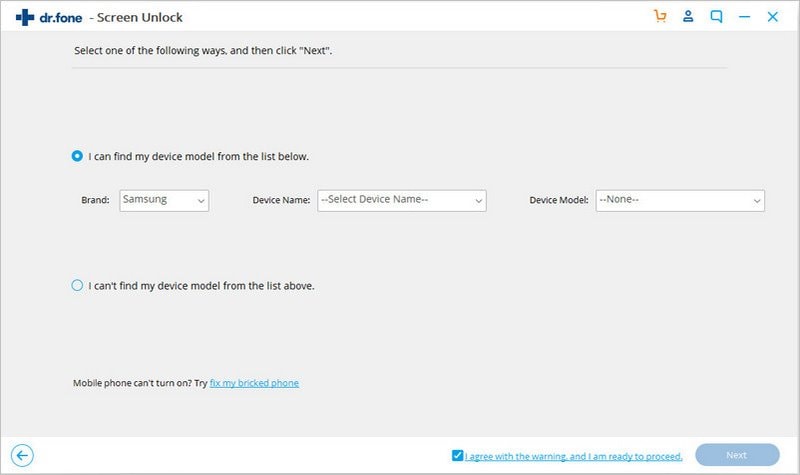 Step 4: Boot your device into Download mode
Your device must be boot into download mode otherwise known as DFu mode before the unlock process can commence
Follow onscreen instruction on how to boot your device into download mode which varies with different devices
You need to first shutdown or power off the device by pressing and holding down the Power button, then select Shutdown or Power off option.
After shutdown, Press the Power button, the Volume Down button and the Home button of your device all at the same time.
Now press the Volume Up button of your Android phone to boot it into Download mode.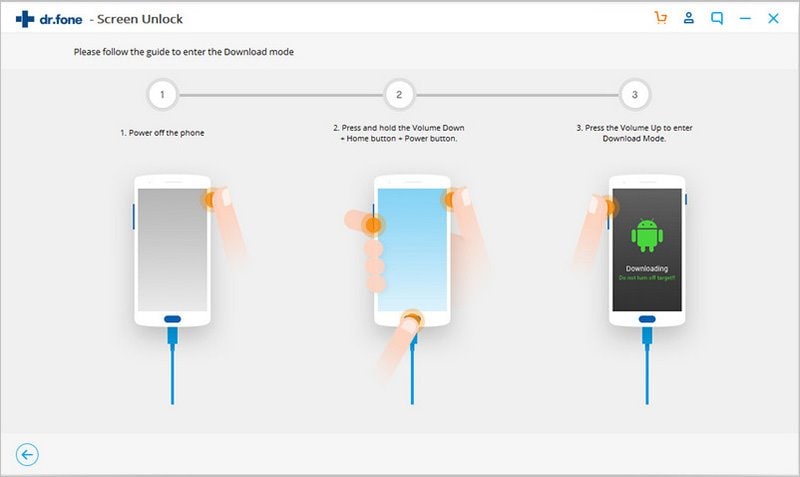 Step 6: Download firmware package
Ensure that your computer is connected to a stable and fast internet access to download the appropriate firmware for your Android device. Click on the "Start" button at the bottom right corner of the screen.
The download process will be done in a few minutes depending on the speed of your internet connection, just patiently wait until the download process has been completed
Step 7: Complete Unlock process
Once the download process has been successfully completed, dr.fone will immediately launch the device unlock process to remove the lock screen of your locked Android device. Once the locked device has been unlocked, the phone should restart normally and a password removal successful message will be displayed on the software screen.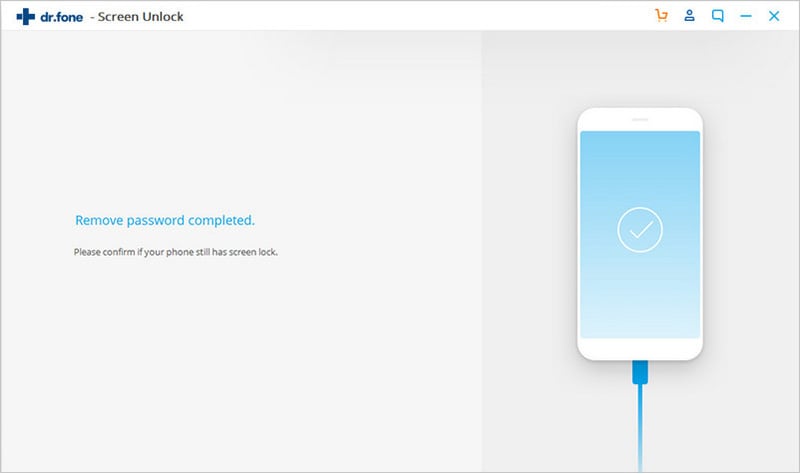 Read More:
Bypass Android Lock Screen Using Emergency Call
Conclusion
Any Android device can have its Android Device Manager lock after multiple wrong entries of the pin, pattern or password of the phone. Google Device Manager unlock can work to unlock the device, but a better alternative is dr.fone – Screen Unlock (Android). The software unlocks a locked device without affecting personal files in just a few easy steps. This software which is available as both paid and free version is recommended to help Android Device Manager remove lock screen and make your device usable again.