"How to unlock Android phone with emergency call? I have forgotten the pin on my phone and can't recall it. Is there any solution to bypass Android lock screen with emergency call?"
- a question from Quora
A lot of smart Android users ask us about emergency dialer Android bypasses these days. Believe it or not – you can in fact unlock an Android phone using emergency call. By exploiting your phone's security loophole, you can unlock your phone and later change it. While the solution might not work for every device, there is no harm in trying. Read on and learn how to unlock Android phone using emergency call.
Part 1. How to Bypass Android Lock Screen Using Emergency Call?
In some Android devices, we are able to bypass lock screen using emergency call. As you know, we can make an emergency call even when a device is locked. Therefore, the technique exploits this and tries to unlock the device. Ideally, it is a security loophole that was later fixed in Android 5. The chances are that the solution would only work if your device is running on Android 4.4 or an earlier version. To learn how to unlock the phone using emergency call, follow these steps:
Turn on your device and tap on the "Emergency Call" button on the lock screen.
This will open the dialer screen to make an emergency call.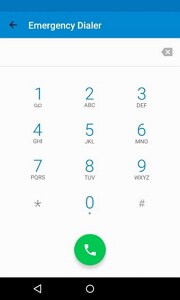 Enter a string of special symbols. For instance, you can simply type asterisks (*) a few consecutive times.
Double-tap it to highlight the string and copy it.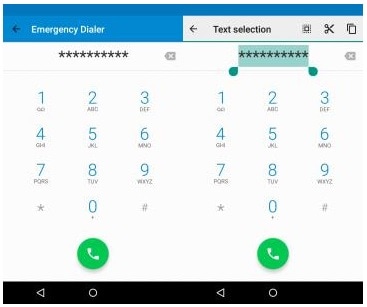 Tap on the screen again and paste the copied string. Repeat the process a few more times (ideally 10 or 11) until you cannot highlight the string.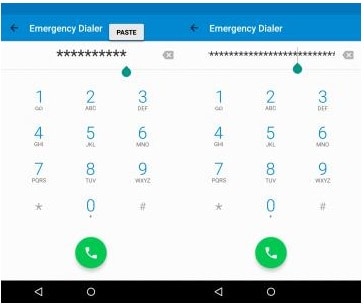 Now, go back to the lock screen. Tap on the camera icon (or swipe left) to launch the Camera app. At the same time, pull the notification bar from the top.
Go to your device settings by tapping on the gear icon at the top of the screen.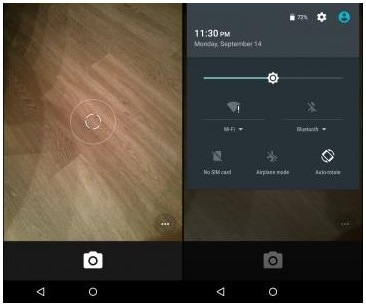 As your phone would give the password prompt, long press and paste the copied string. You can paste the string multiple times to make sure that the option is no longer provided.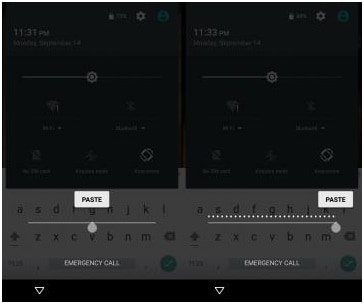 Keep pasting the string until the interface would be crashed. The lock screen will disappear and be extended to the Camera's interface instead.
In some time, the camera app will subsequently crash as well and the device would be unlocked.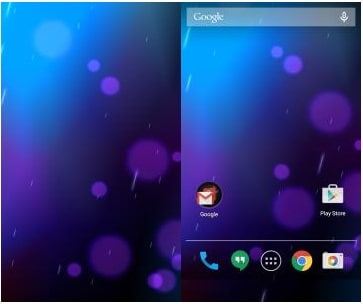 In the end, the home screen of the device would be displayed so that you can easily access your phone. By following this stepwise drill, you can learn how to unlock Android using emergency call.

[Note] Bypassing lock screen on Android phone using emergency call might work on smartphones running on Android 5.0. If you have other devices, you can try the solution in Part 2 to unlock Android phones without data loss.
Part 2. How to Bypass Android Lock Screen without Emergency Call
[Best Solution]
As you can see, the emergency dialer Android bypass trick is quite complicated. If your device runs on a newer Android version, you won't be able to exploit this security loophole. In order to unlock your device without any hassle, consider using dr.fone - Screen Unlock (Android), a screen lock bypass app.
It is a dedicated Android unlock tool that can remove all locks on a device like pin, password, pattern, fingerprint, etc. During the process, no data loss or unwanted damage to your device is done. Yes, the process will retain all the existing data and saved settings on your device. All you got to do is follow these simple steps:
see more solutions on unlocking Android SIM cards here: Unlock SIM Card on iPhone / Android / Tablets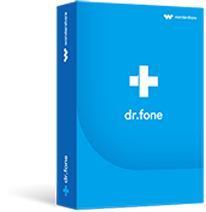 Bypass Android Lock Screen Without Losing Any Data.
Remove any types of Android screen lock, including password, pattern, PIN, Fingerprint, etc.
Simple phone unlocking process. No technical skills are required.
Supports to bypass the lock screen on LG G2/G3/G4 and Samsung Galaxy S/Note/Tab series.
You have all your data even after the removal of screen unlock.
Grants full privacy, high-quality results, and a free trial.
It provides an easy operating interface. No technical or professional skills are required.
2,985,172 people have downloaded it
Step 1. Launch the dr.fone on your computer and visit the "Unlock" option from its main screen.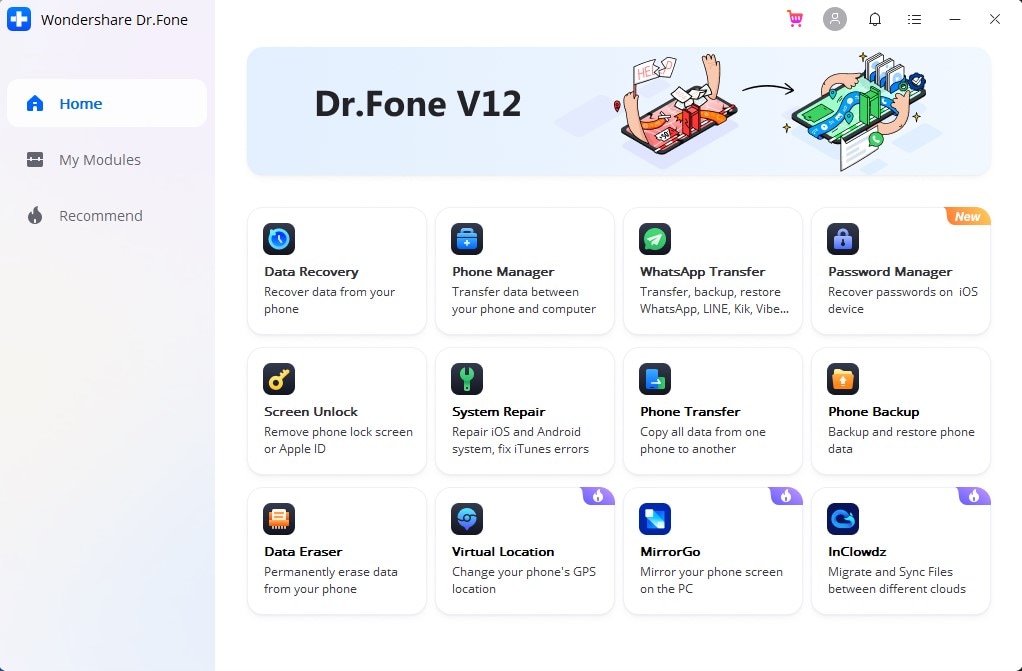 Step 2. Connect your locked Android device to the system using a working USB cable. Click on the "Start" button once your phone gets detected.
Step 3. Enter some basic details related to your devices like its brand, name, and device model to continue.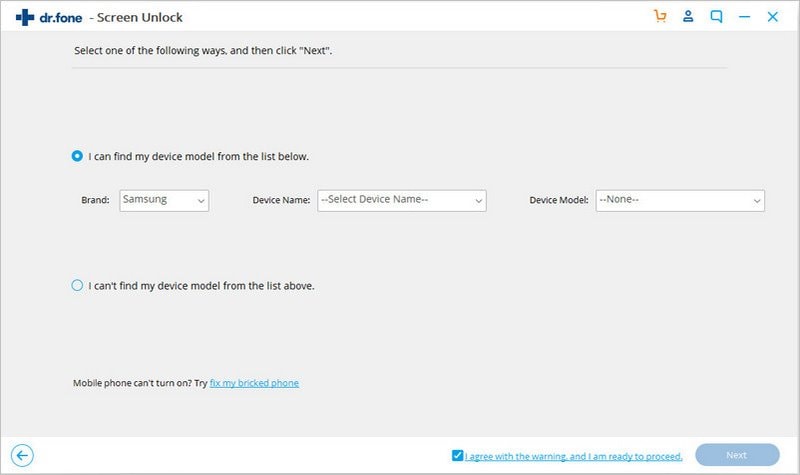 Step 4. Confirm the provided information on the next screen by entering the displayed key. Just make sure that the device model you have entered is correct.
Step 5. Pressing the correct key combinations, enter your phone in download mode. It is Power + Home + Volume Down in most of the cases (followed by Volume Up).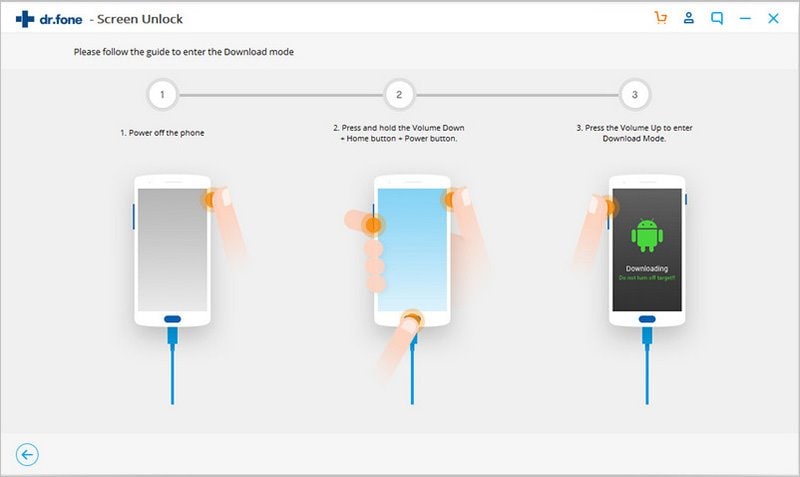 Step 6. Wait for a while as your phone would enter the download mode and start downloading the relevant recovery packages.
Step 7. After completing the download, your phone would be restarted in the normal mode without any lock screen.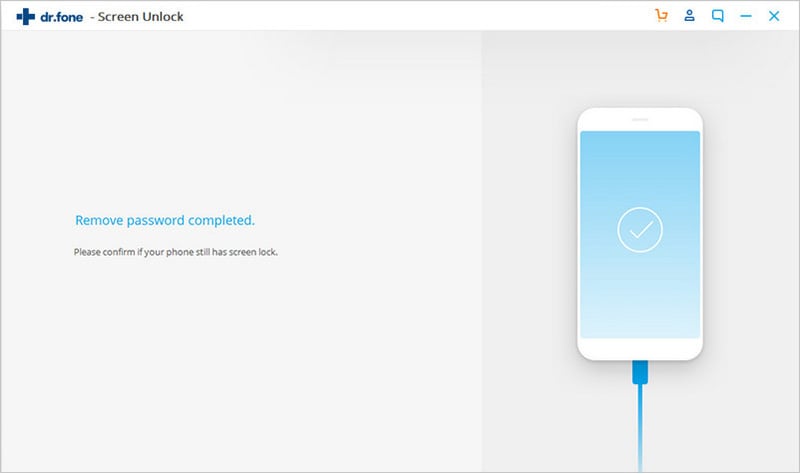 In the end, your device would be unlocked without any lock screen. Since its existing data and settings would be retained, you can easily access your important files afterward.
Conclusion
I'm sure that after following this guide, you would be able to learn how to bypass the Android lock screen using emergency call. If not, then you can simply take the assistance of dr.fone - Screen Unlock (Android) to remove the existing lock on your device. It has a user-friendly interface and can remove all kinds of locks instantly. Go ahead and download the tool and never suffer from a locked device again.
2,985,172 people have downloaded it