If your OPPO A37 is performing slowly lately, it is because it has a lot of junk files. Your phone gets slower when you pour new files and apps without checking or filters. Similarly, downloading apps and files limitlessly can affect your phone performance. However, you can go for OPPO A37 hard reset to overcome this issue. A hard reset will delete everything off your phone. It makes your phone become like a brand-new device.
Therefore, our experts have compiled this article to help you hard reset your OPPO A37. Here we will discuss different ways to hard reset OPPO A37. But before doing a hard reset, we suggest you back up your important files to keep them from erasure. When you are ready, you can follow any of the below methods. All the solutions mentioned here are fast, secure, and easy to use. Therefore, you'll have no hard time performing these methods.
Part 1: When Should We Hard Reset OPPO A37?
Several reasons can compel you to go for OPPO A37 hard reset. Some of these are as follows:
You might need a hard reset if you forgot your OPPO screen lock and can't unlock it. A hard reset will remove everything, including the screen lock. After a successful OPPO A37 hard reset, you can unlock your phone again.
Also, if your OPPO A37 works too slowly, a simple hard reset will fix it. A hard reset will delete any malware file from your device, making it work smoother.
Lastly, your phone requires a hard reset if it crashes constantly. In such cases, a hard reset will remove all the unsupported files and applications, making your phone hassle-free.
Part 2: 3 Easiest Ways for Your OPPO A37 Hard Reset
1. Hard reset from Settings
Step 1.

Access the settings menu of your OPPO A37.
Step 2.

Look down the Oppo A37 settings, where you will see the "System" segment, and snap to proceed.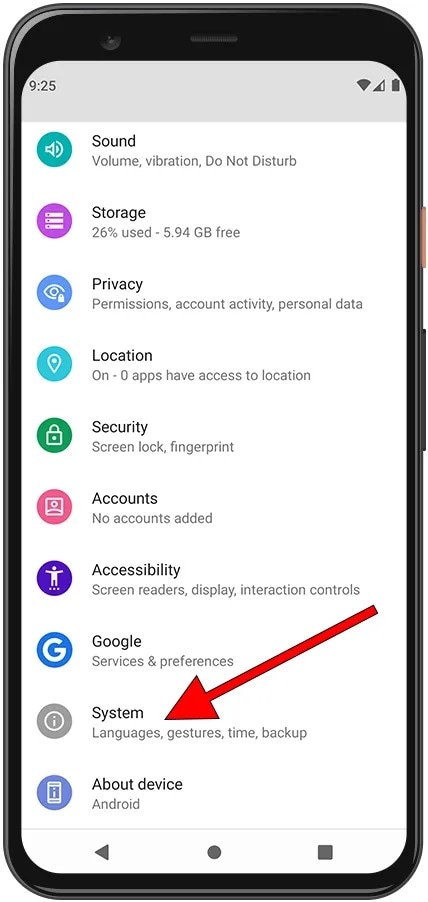 Step 3.

If you see the "Advanced" tab, click on it.
Step 4.

Click on "Reset Options" from this tab.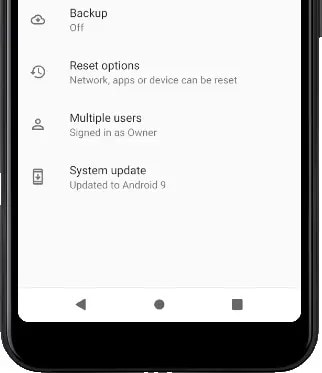 Step 5.

Click on the last choice called "Erase all data (factory reset)," or "Factory data reset."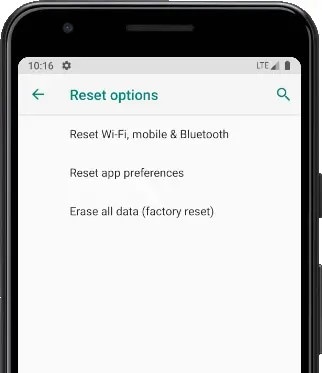 Step 6.

A first affirmation message will seem to advise you that you will lose your user data. Press "Reset phone."
Step 7.

Another affirmation message will appear on your screen that you can't turn back this activity.

If you agree, click on "Erase Everything."
Step 8.

If it is important, draw the screen unlock pattern or enter the screen unlock PIN to proceed.
Step 9.

Your OPPO A37 will restart and require a few minutes to begin in its factory state.
2. Enter Recovery Mode
This hard reset technique erases all your portable data in recovery mode. You will not be able to get back this data if you don't have a backup available after resetting. You can likewise accelerate your device performance in this way.
Follow the below steps to reset your OPPO A37:
Step 1.

Switch off your OPPO A37 device.
Step 2.

Hold the Power/Side + Volume Down or Power/Side + Volume Up buttons.
Step 3.

When you see the OPPO logo shows up, release every one of the buttons.
Step 4.

From that point forward, use the Volume Buttons to choose your preferred Language and press the Power Button to click or select it.
Step 5.

Then, select the Wipe Data choice from the recovery mode.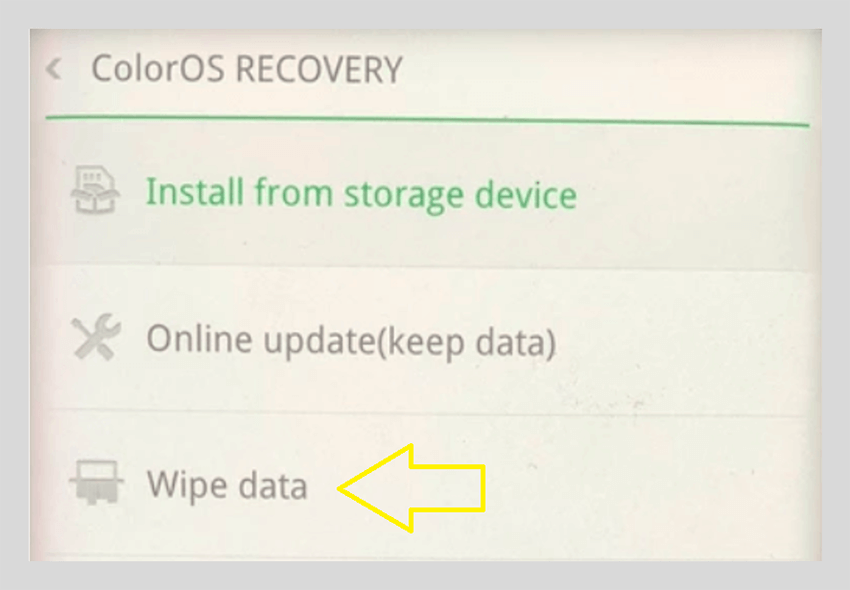 Step 6.

Then, at that point, select the Format Data option.
Step 7.

Then, click Ok twice to confirm the erasure. And that's how you canreset OPPO A37.
3. Dr.Fone Data Eraser
Instead of using the above methods, how about introducing you to an easier method to hard reset your phone? We strongly suggest you use Dr.Fone - Data Eraser (Android) by Wondershare. Dr.Fone is an expert tool that contains a toolkit for all your Android needs. Data Eraser is one of the best tools from Dr.Fone.
Dr.Fone lets you select or delete the whole user data from your OPPO A37. It is a safe, secure, easy-to-use, and hassle-free tool. So if you are looking to hard reset OPPO A37, look no further. No tool is more effective and easier to use than the one mentioned above. So download it right away and fix your device with Dr.Fone.
Securely erase all the data you wish to remove and shields your personal information.
Clean all the junk files from your Android device and speeds up your phone.
Delete a wide array of data - messages, pictures, reminders, videos, notes, browser history and a ton more.
Erase all the data permanently making it 100% unrecoverable.
Step 1.

Launch the Dr.Fone and Connect your OPPO A37 with the PC.

Start downloading and launching the Dr.Fone on your PC and select the "Data Eraser" tool from the application menu beneath.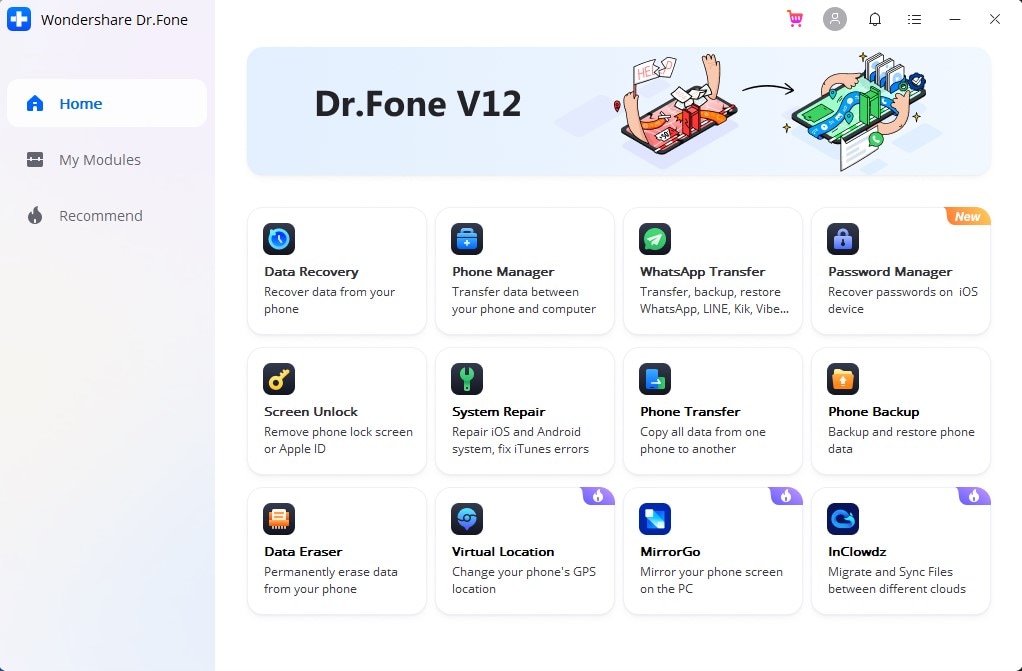 Then, it would help if you plugged your OPPO A37 into the PC to plan for data erasure.
Step 2.

Begin to Wipe your OPPO A37 Permanently.

Press the "Start" button as displayed beneath to eliminate all of the data on your OPPO A37.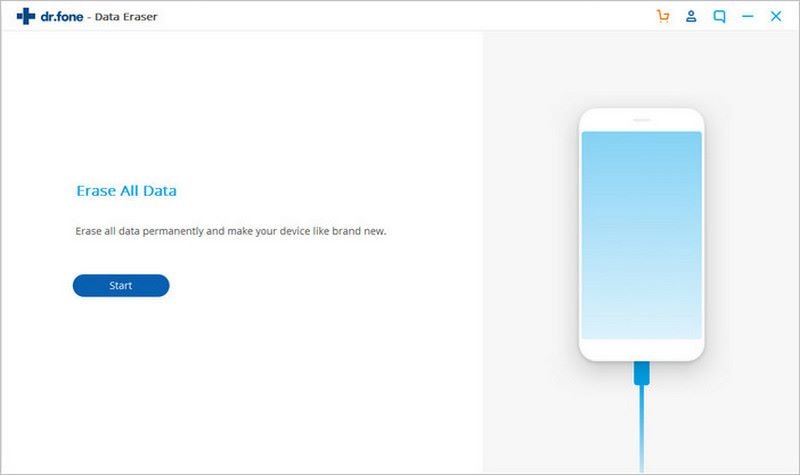 Then, you must affirm the data erase activity by keying in "000000" and afterward tap "Erase Now" to continue deleting data permanently. As Dr.Fone will erase all of the data and settings on Android, you must make a backup of critical data ahead of time. After the erasure, you won't be able to recover the data using any means.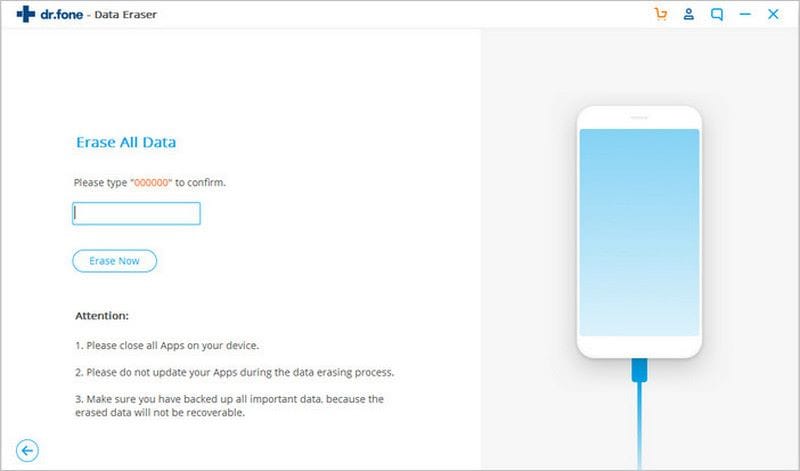 Depending upon your user data, the entire erase process will take some time.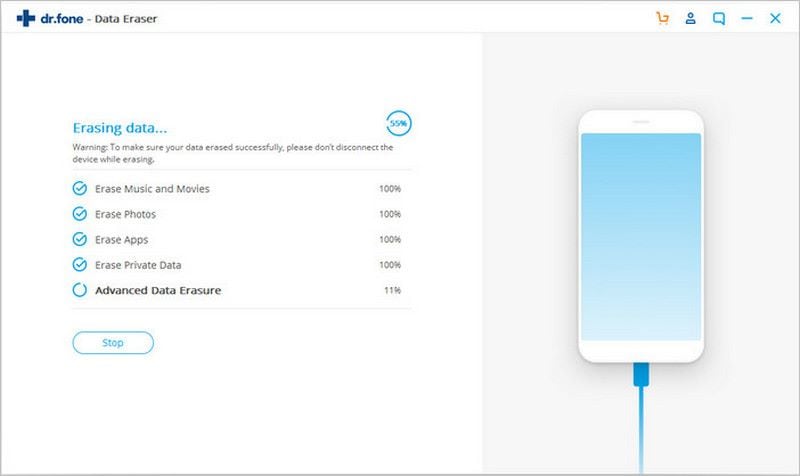 Step 3.

Perform a Factory Reset on OPPO A37.

Eventually, to erase all settings on your phone, you must click "Factory data reset" on your OPPO A37 when you see a spring-up message.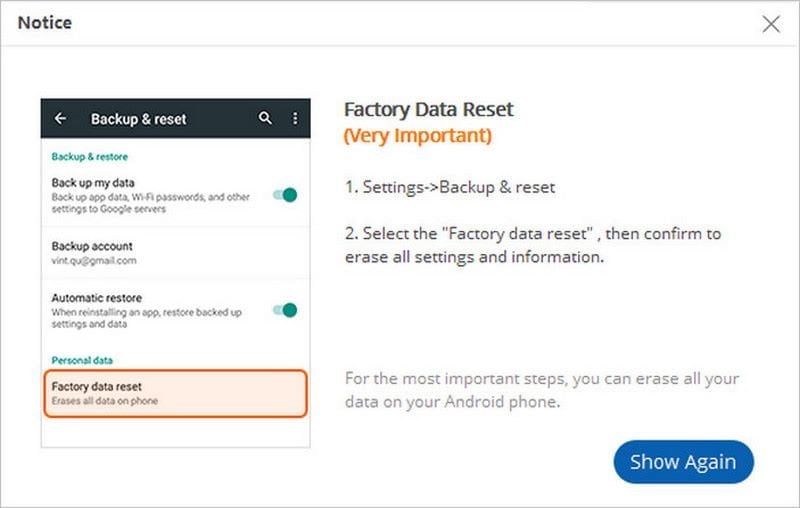 After that, Dr.Fone will erase all your data from your OPPO A37, which isn't recoverable. However, you utilize proficient data recovery software.
Conclusion
The above article explains how you can reset OPPO A37. This informative guide has listed a few ways to help you get rid of your user data. However, we always suggest our readers choose a reliable and safe method while dealing with your data. Therefore, we strongly recommend you use the Dr.Fone Data Eraser. So, download this expert software immediately for a better hard resetting experience.