Dr.Fone - Screen Unlock (Android)
Bypass all types of Android lock screen in Any Scenarios Anytime!
Want to know how to factory reset Samsung when you have forgotten the password? Below are a few effective ways to easily reset any locked Samsung smartphone within just a few minutes.
Setting a screen lock on a Samsung phone is necessary to keep our data safe and private. However, it's very likely to forget this password and get stuck on the lock screen. If you're experiencing this situation and want to know how do you factory reset a Samsung phone that is locked, then look no further.
This article will walk you through several popular and user-favorite solutions to factory reset Samsung phone safely and quickly. These methods are viable for all Samsung phones and tablets, and what's best is, you don't have to lose the data stored on your locked device.
Part 1. Factory Reset Samsung with Google Account
The first method on our list is resetting a Samsung device via your Google account synced with it. Implementing it is as straightforward as possible, but this solution works only if you're using Android 4.4 or lower on your Samsung device.
Step 1.

On the Samsung locked screen, enter any wrong password at least five times.
Step 2.

A message will pop up on the screen. Tap "Forgot Password/Pattern".
Step 3.

On the next screen, go to Account Unlock and enter the login credentials of the Google account connected to this Samsung device.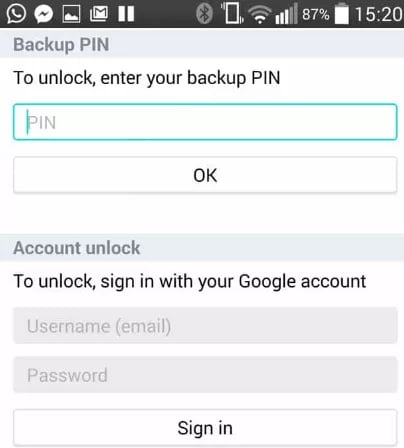 Soon after you sign in, the system will reset your locked Samsung phone, and you can start using it right away.
Part 2. Factory Rest Samsung in Recovery Mode
Using this solution, you enter the device in recovery mode and factory reset it. It is particularly useful if your mobile isn't synced to any Google or Samsung account or you have forgotten the login credentials. However, you'll lose everything stored on your device after performing this method.
Check out how to factory reset a locked Samsung phone in recovery mode:
Step 1.

Long press the Power and Volume Down buttons simultaneously until the phone vibrates slightly.
Step 2.

If your Samsung mobile is with a Home button, then press and hold the Power + Volume Up + Home buttons until you see the Samsung logo on the screen.

If your mobile is without a Home button, long-press the Power + Bixby + Volume Up buttons until the Samsung logo. It will enter the recovery mode Samsung.
Step 3.

Use the volume up/down keys on the recovery screen to navigate to the "Wipe data/factory reset" option. Press the Power key to select it.
Step 4.

Then, select "Yes – Delete All User Data" to confirm your action and wait until your mobile is completely reset. Then select "reboot system now" to restart it.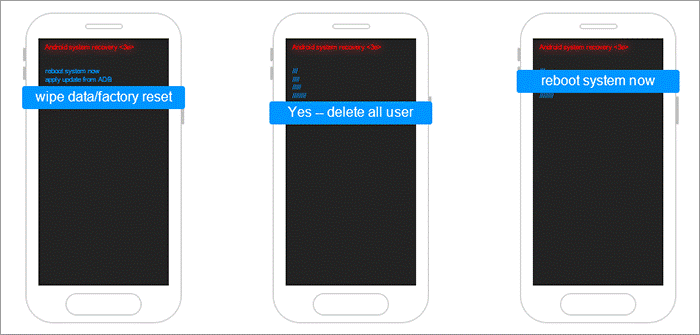 Finally, you get a brand new Samsung mobile with your data retained.
Part 3. Factory Reset Samsung with Android Device Manager
If you're wondering how to reset a Samsung phone that is locked quickly and remotely, then use Android Device Manager to get the job done. A security feature enables Android users to reset the locked device if they have a Google account synced with that device.
The process is very simple but requires enabling the Android Device Manager feature on your locked Samsung mobile. Here's how to implement this solution:
Step 1.

Head to the Android Device Manager website from any browser and sign in with your Google account.
Step 2.

Select your locked Samsung phone from the available devices in the Android Device Manager interface.
Step 3.

Now, hit "Erase Device" and confirm your action.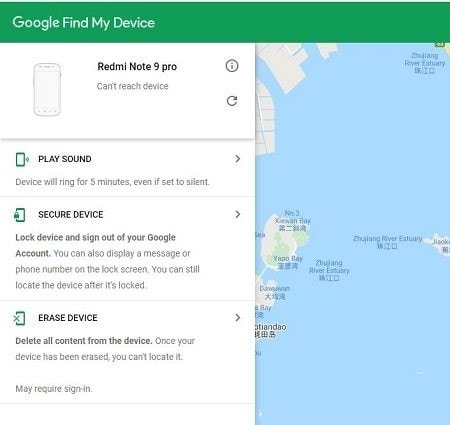 The system will take just a few seconds to factory reset your mobile phone, and you can now open it without a screen password.
Part 4. Factory Reset Samsung with Find My Mobile
Samsung empowers its users to reset a locked device via Find My Mobile's advanced feature. Using this service, you can factory reset Samsung remotely from any other mobile or computer. All you need to do is make sure the locked Samsung phone is turned on and connected to a viable internet connection.
However, this method works only if Find My Mobile is already enabled on the locked device. Also, you have a Samsung account synced with it that you can use to reset it. If these conditions are met, then follow the below steps to reset Samsung phone:
Step 1.

First, navigate to find my mobile from your browser and log in with your Samsung account.
Step 2.

Now, you'll see all the devices connected with this Samsung account. Just select your locked device and then hit Erase Data.
Step 3.

A dialog box will appear to confirm your action. Again, hit on Erase to begin the factory resetting your Samsung mobile.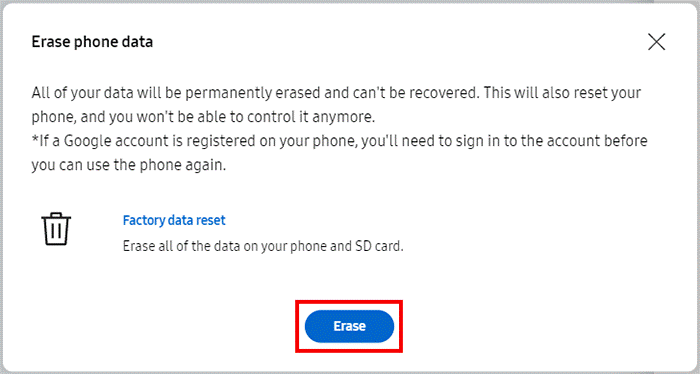 Step 4.

Please wait until your device is restored to its default factory settings. It will then restart automatically, and you can access it without any screen lock.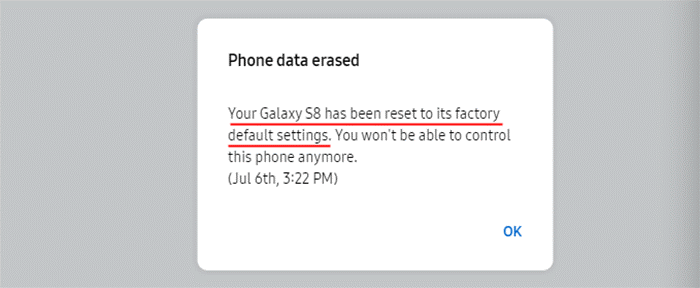 Part 5. Factory Reset Locked Samsung with Screen Unlock Tool
The aforementioned smart methods provide an intuitive way to factory reset Samsung phone, but they don't work for all users. If you want a more professional solution that resets a locked Samsung device with a 100% success ratio, then get Dr.Fone -Screen Unlock (Android). What's best is you don't get to lose even a single bit of data while resetting a Samsung or LG phone using this remarkable tool. More importantly, it doesn't require you to root the locked device during the resetting process.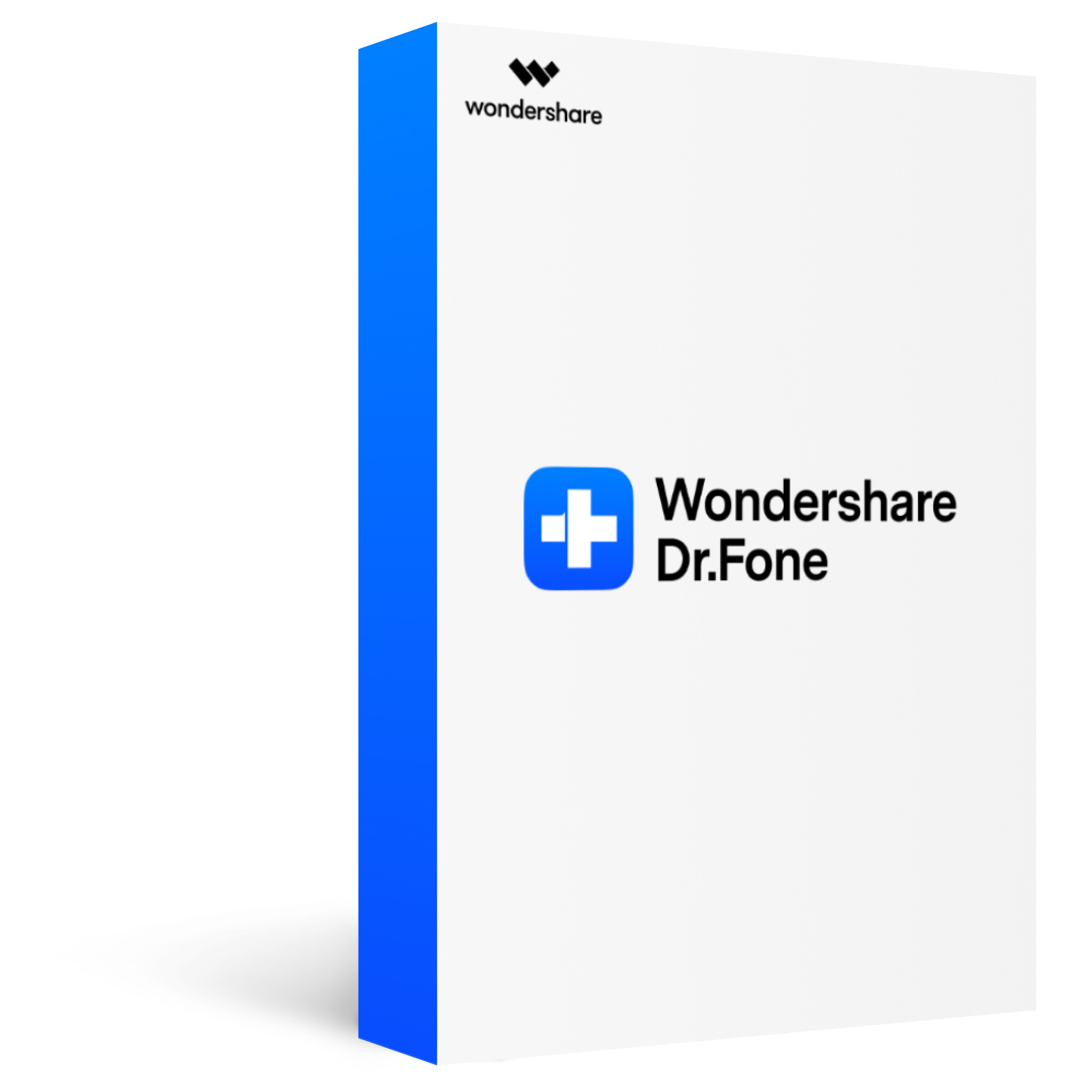 Dr.Fone - Screen Unlock (Android)
Unlock pattern lock on Samsung phone within minutes!
2,985,172 people have downloaded it
Remove Samsung phone lock screen including phone password/fingerprint/pattern/pin.
Bypass screen lock in any scenarios anytime, such as forgot passcode, physical damaged, second-hand device, unknown passcode, two many wrong attempts, etc.
Fully compatibale with all the latest Samsung and other brands of Android phone.
Support to unlock Samsung phone without losing data and keep data safe 100%.
Simple phone unlocking process. No technical skills required.
The following are necessary steps to unlock pattern lock on Samsung:
Step 1.

Download and install Dr.Fone on your PC/Mac, choose "Screen Unlock", then connnect your samsung phone.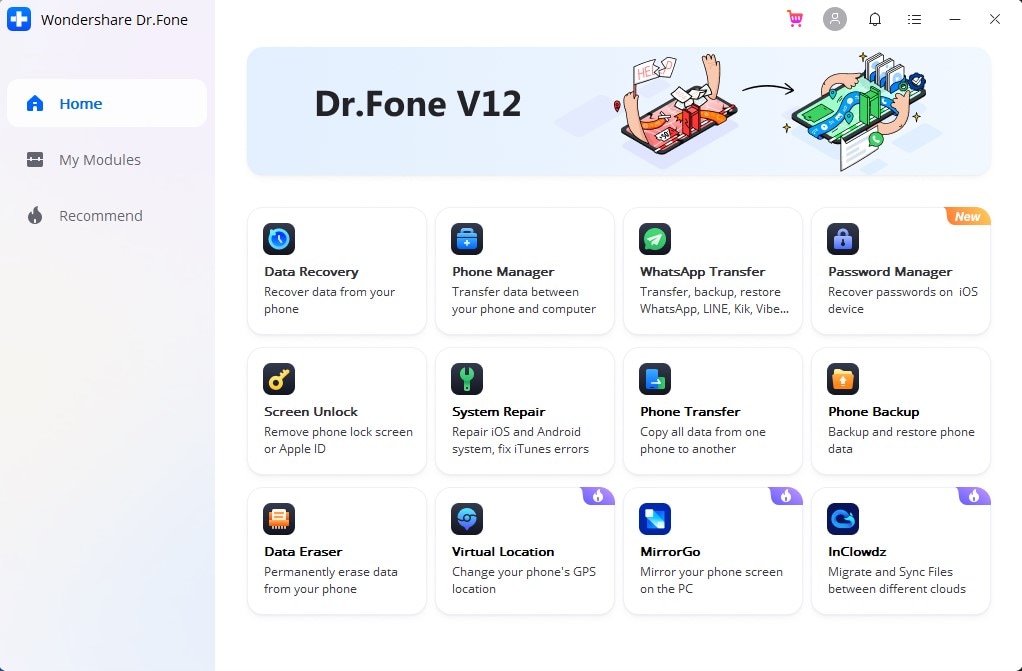 After connecting your Samsung phone, choose "Unlock Android Screen" from the below five options.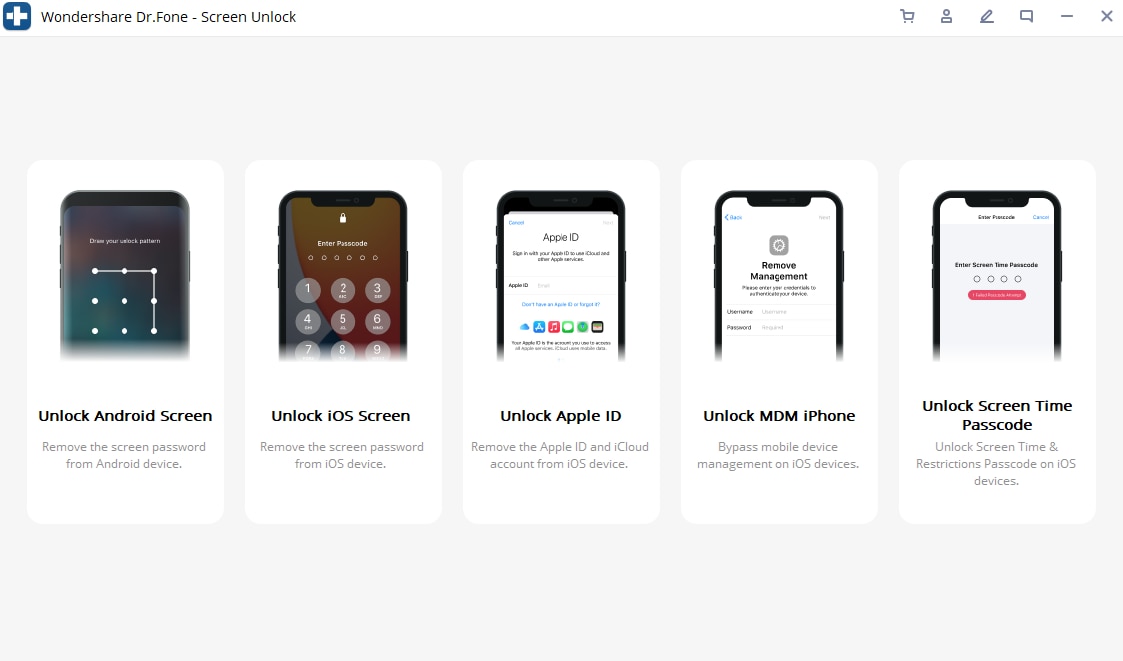 Here you can unlock Samsung phone in "Standard Mode" or "Advanced Mode" with Dr.Fone, which depends on whether you can find the model of your phone from the list below. And "Standard Mode" supports unlocking Samsung without losing data, while "Advanced Mode" will wipe your data after unlocking it.
Bypass pattern lock on Samsung in Standard Mode (find the device model from the list below)
Step 2.

Select and specify Samsung's brand, device name and device model.

Select the brand name, mobile name, and device model from the list on the below screen. Please carefully select the right ones, after that, press the "Next" button.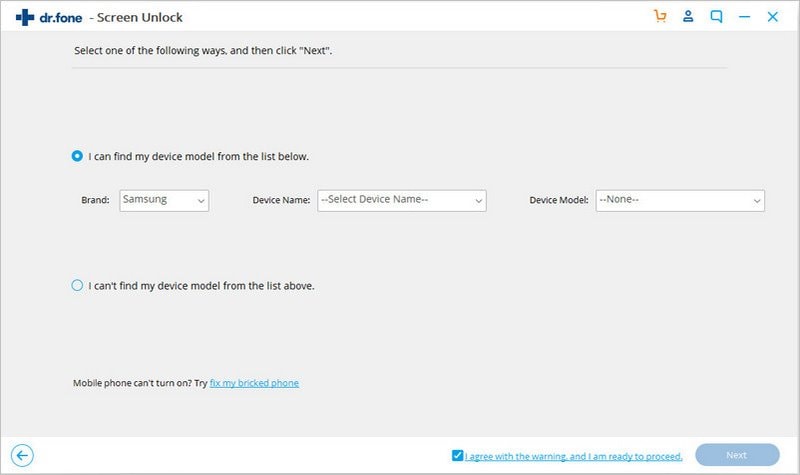 Step 3.

Enter into the Download Mode by following the guide below.

Switch off your Samsung devices and press three buttons (power, home, and volume down) simultaneously. Once your device turns ON, release all the buttons and press the "volume up" button. Doing this will help your device to enter the download mode. After entering the download mode, Dr.Fone will start downloading the recovery package. Wait for some time until the downloading gets completed.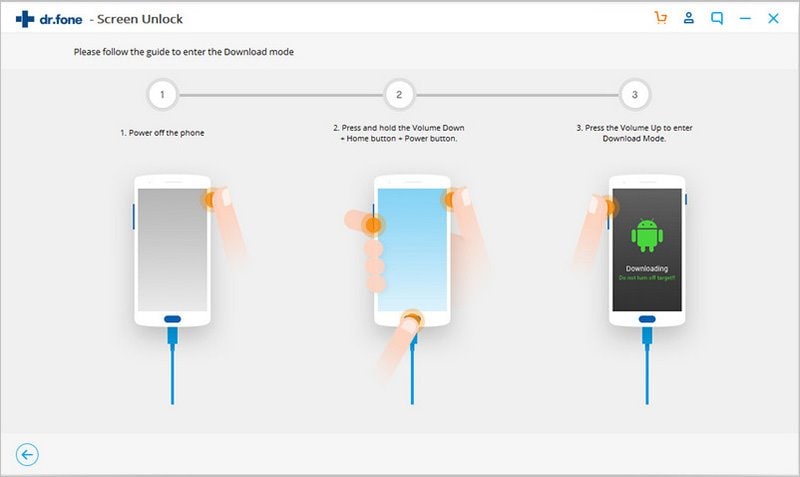 Done with downloading your recovery package? Great! Don't worry about your stuff present in the device. Dr.Fone will not damage it at any cost. So, be relaxed.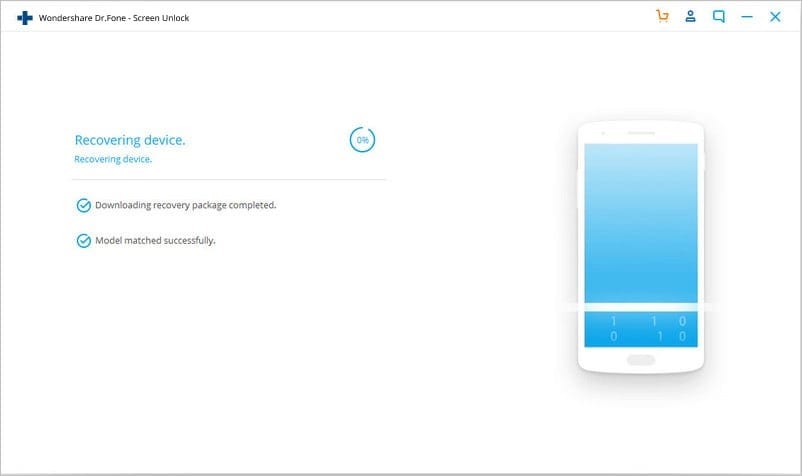 Step 4.

Click on the "Remove Now" button to start the unlocking process.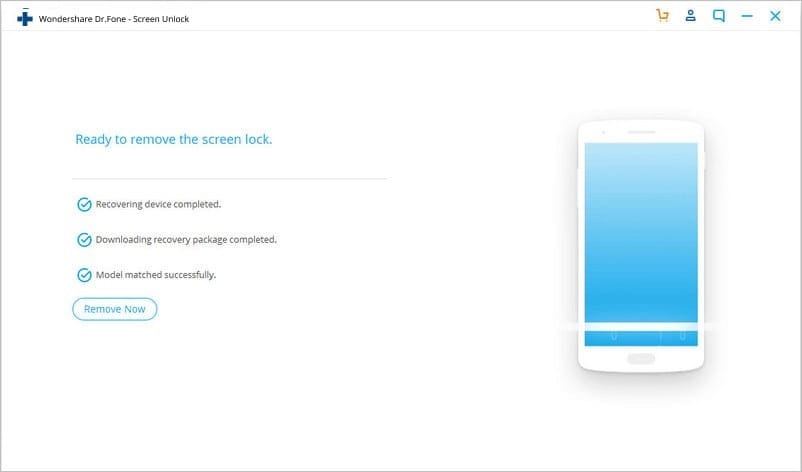 Step 5.

Remove the lock screen successfully.

Just wait for a while so that the whole process gets completed. Once done, you will easily access your important stuff without drawing the pattern to enter your device. That is how you can unlock your pattern using Dr.Fone in standard mode and it will not cause any data loss!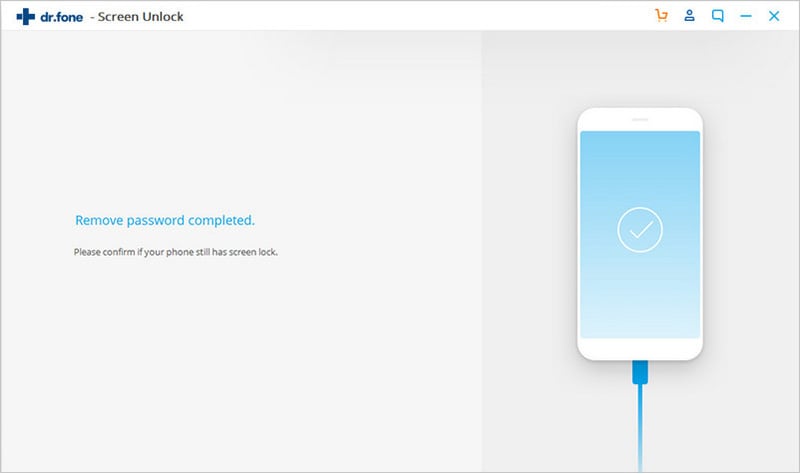 Bypass pattern lock on Samsung in Standard Mode (for device model not on the list below)
Step 2.

After completing the step 1, select the second option "I can't find my device model from the list above" and press the "Next" button.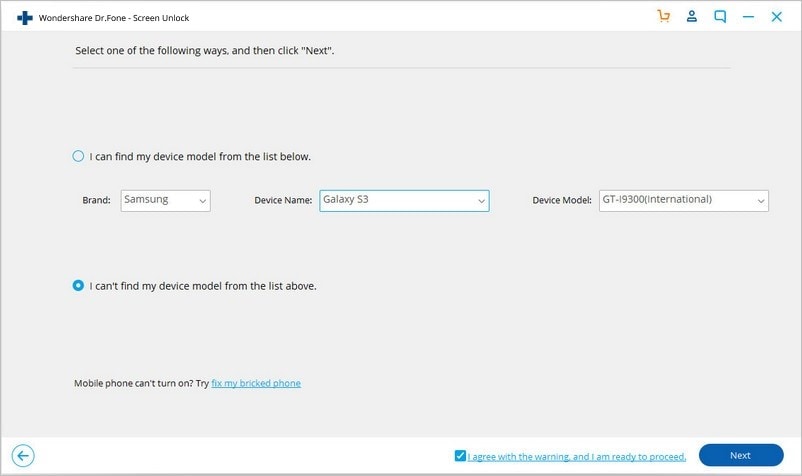 After you press the "Next" button, Dr.Fone will begin to prepare for bypassing Samsung lock screen, as shown below.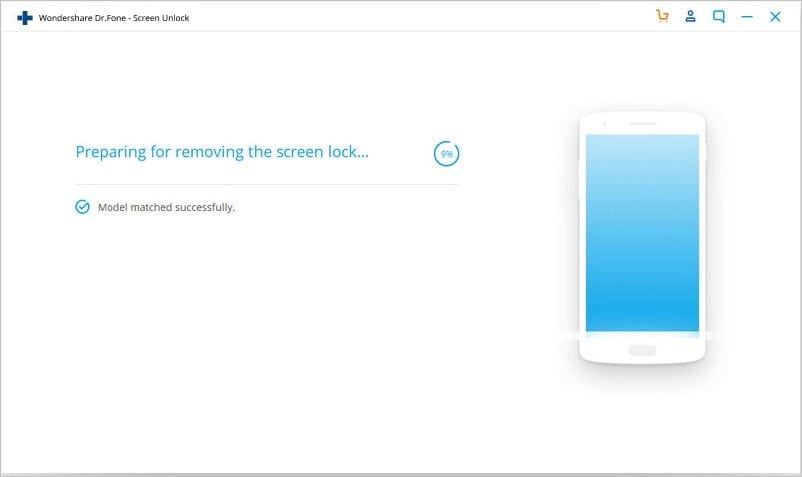 Step 3.

As soon as your device gets ready, press "Unlock Now" once the whole process is completed.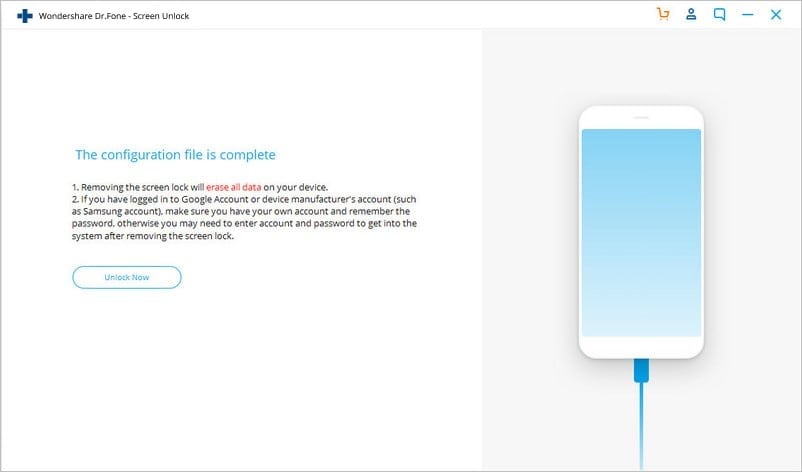 Step 4.

Enter into "Recovery Mode" by following the detailed instructions on the below screen.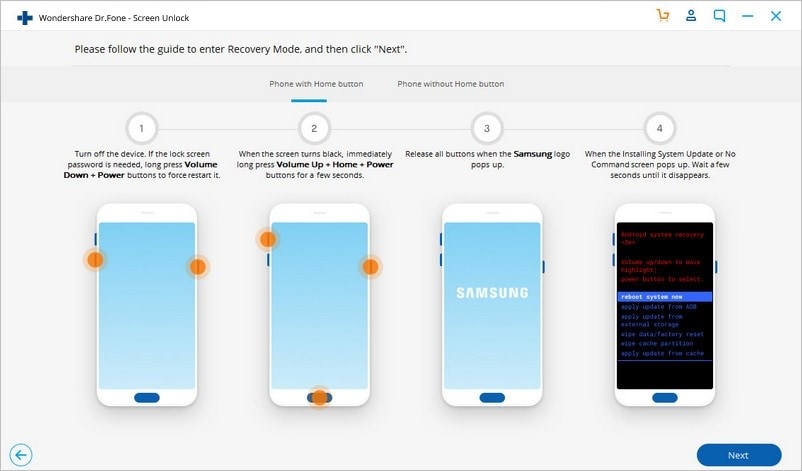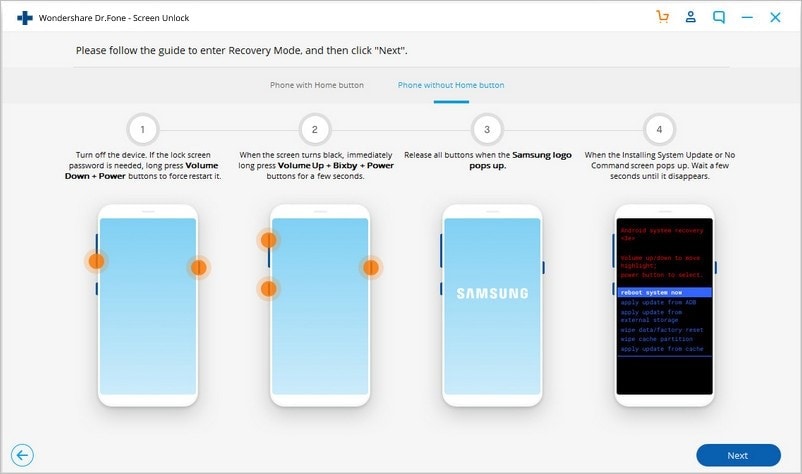 Step 5.

Unlock the lock screen by following the guide.

After the recovery mode gets activated on your device, please follow all the instructions that appear on your screen to bypass the pattern lock. But different from the "Standard Mode", the "Advanced Mode" will wipe all device settings on your phone.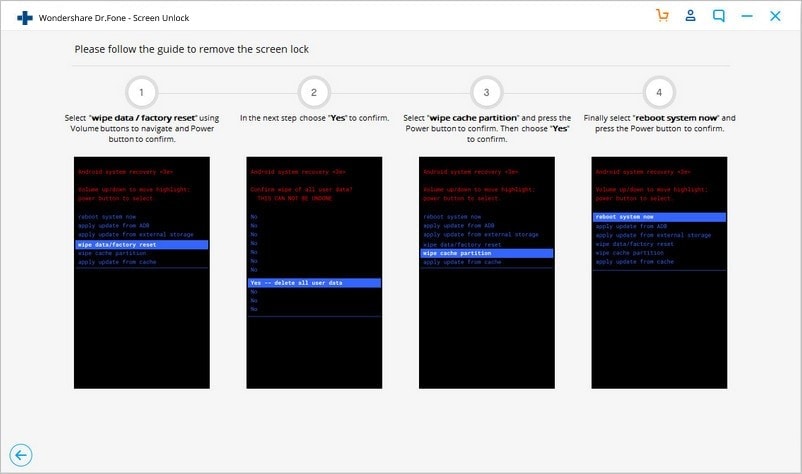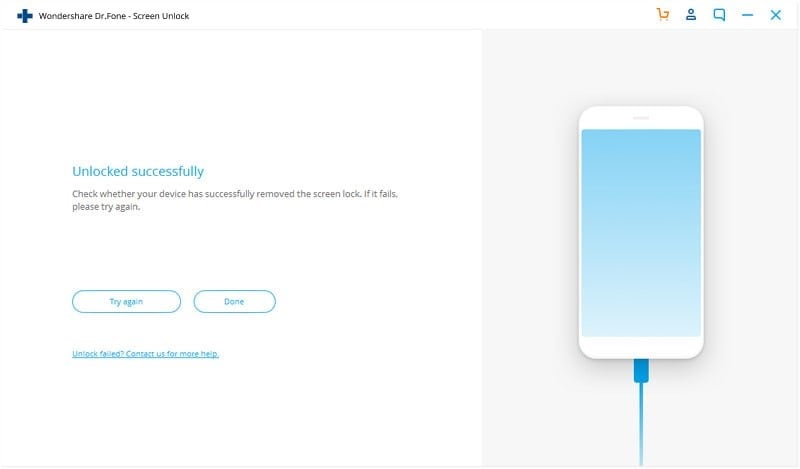 Conclusion
To sum up, this article has provided a step-by-step guide on how to factory reset Samsung phone when locked. All these methods are efficient, user-friendly, and easy to implement. However, there're many instances when they don't produce the intended results.
That's why we strongly recommend our readers to rely on Dr.Fone -Screen Unlock (Android) whenever they need to factory reset an Android device. Not only does it not cause any data loss, but it also offers a click-through procedure to revert your device to the default settings.