Query: "If I were to want to use the phone, would there be a way to reset the phone, so that we could reset the passcode?"
Concerns like this are common among Android users who want to use a new phone but are concerned about the factory reset process. Resetting the phone will wipe out all information. But to do so, users usually have to access the device.
However, what if the Huawei phone you are using is locked? Plus, you have forgotten or lost the password.
In that case, there are specific steps to take or tools to use regarding how to factory reset a Huawei phone that is locked. You will learn more about them here, so let's start.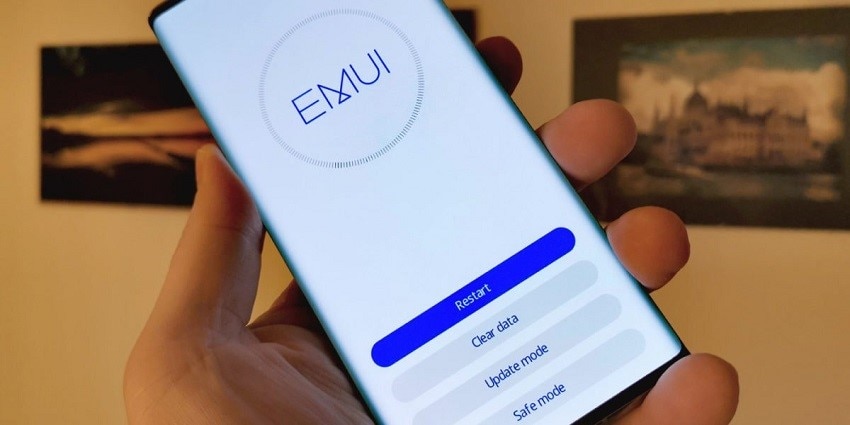 Part 1: When Should You Reset Your Huawei Phone?
There are certain situations when resetting the Huawei mobile phone is extremely necessary.
If you are changing your phone to another model, emptying your old phone's content is essential before selling it as a clean, new-like device.
In case there are software errors or bugs that are affecting phone performance, a factory reset will clean it thoroughly.
The Huawei factory reset code is necessary after completely getting locked out of the Android device, i.e., hard reset.
After installing new apps or functions, the device might show startup issues. You can factory reset the device to return it to default settings.
Part 2: What Will Happen if You Reset Your Huawei Phone?
Depending on why you are learning how to reset your Huawei phone when locked, you will get a functional Huawei phone again. However, there are chances that all data will get lost. To safeguard from that situation, do a complete data backup before starting.
The iSkySoft Dr. Fone- Phone Backup app for Android allows the total transfer of phone data to Mac or Windows. It is simple to use this software for quick and effortless data backup/restoration. You can sync all data to the cloud accounts like OneDrive, Google Drive, etc.
You should charge your phone to atleast 50% or more for continued optimized device performance.
Part 3. How to Factory Reset Huawei Phone via Settings
The first point we tackle about how to factory reset a Huawei phone when locked is the conventional process, i.e., if the phone is unlocked. This is the simplest method for factory resetting Huawei Ascend, Mate, P30, or P40devices, directly through the Settings section.
Users can directly access their mobile phone and factory reset it. There is no need for doing complex sequences or downloading another tool for the process.
Pros
No need to install another app
You can customize the process/how much to delete
The phone user can access and use these steps
The process is simple to handle on most Huawei phone models
Cons
Hard reset is not possible via settings
Only the direct phone owner can use this process
Users with some technical skills can use it
Limitations of using this method:
The phone needs to stay active, i.e., you must use it, open it, and then do the process.
You will need a password for using this method- so it only works for those who know/have their correct login details.
How to factory reset the Huawei mobile phone through Settings?
Step 1.

Go to the Settings menu on your Huawei Android device.
Step 2.

Click on the All tab > press the "Backup & Reset" choice.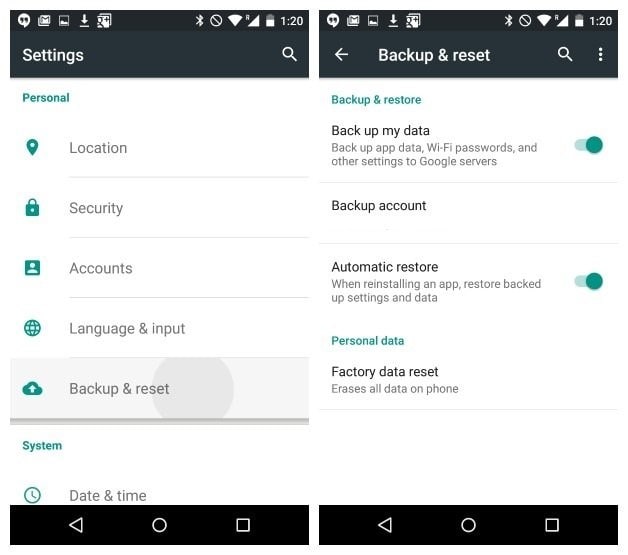 Step 3.

In the Backup & Reset window, you should hit the "Factory Data Reset" option.
Step 4.

The software will give the prompt about which type of data to reset.

Click on Erase Internal Storage > Reset Phone. The device will start resetting.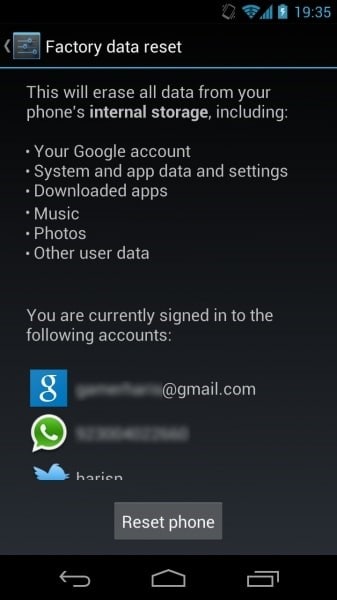 Part 4. How do you factory reset if the Huawei phone is locked?
Now that you know how to reset an unlocked Huawei phone, let's discuss how to factory reset a Huawei phone when locked. Users typically need to know a PIN/pattern or account/device password to access the Android phone. However, in certain situations, that becomes difficult to do, such as:
Software defects cause the device to function unnaturally, like a frozen lockscreen.
Bug defects do not allow a simple login process.
The user forgot the device password.
The interface does not read fingerprints or the on-screen commands.
The PIN code or Google password is lost.
In such cases, there are specific steps to know regarding how to factory reset a Huawei phone when locked. Here are the methods you can take.
Method 1: Via Recovery Mode Hard Reset
Recovery Mode is a partition within Android mobile phones with bootable functionality that is useful for accessing and optimizing core device conditions. With this mode, you can repair any wrongful installation or add new OS updates that are officially available. This in-built feature is not complicated to use and is effective for better system updates, app installation, and data cleaning from Android devices.
If your Huawei phone has hardware or software issues, and you want to know how to reset your Huawei phone without a google account, this is suitable. This is necessary for situations where the screen suddenly goes black and the touch screen does not respond accurately. The reasons here can include sensor defects, bugs, viruses, etc. You must enter your device in Recovery Mode and perform the factory reset on your Huawei phone.
Pros
No need to install extra software for this process
Less RAM consumption and improved speed
You will save up a lot of device space
It optimizes device conditions since the process can troubleshoot many system issues
Cons
All saved WiFi passwords, settings, and preferences will get deleted
You will lose all messages, stored data, and WhatsApp local message backup
Not possible to choose which files to save
Limitations of the method:
You will lose all information without backing up any data.
Doing hard resets frequently can damage your phone.
How to use it?
Step 1.

Power your Huawei Android device or keep it locked.
Step 2.

Press the Power and Volume Up buttons together and hold them down until the Huawei logo pops up.

Please wait 10 seconds for it to go into the Recovery Mode.
Step 3.

In the next window, use your Volume button to choose "Wipe data/factory reset" out of the three options.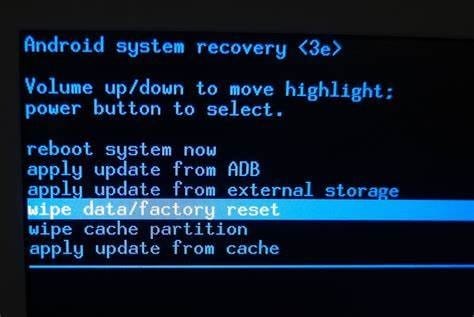 Step 4.

Select "Yes-Delete All Data" with the Volume button.
Step 5.

When rebooting completes, the Recovery mode will return to its main page.

Restart the device by clicking on the "Reboot System Now" option.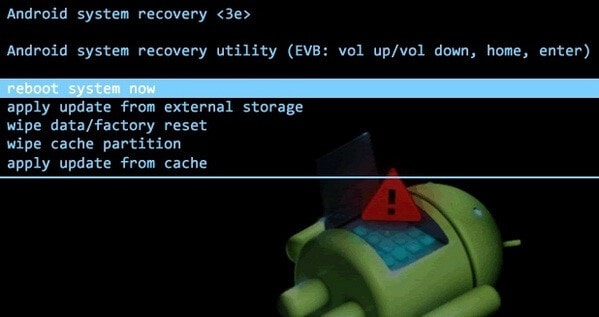 Method 2: Via Find My Device/Android Device Manager
Another proper method that you can use to factory reset your Huawei device safely is through Google account-based features, like Fine My Device or Android Device Manager. Both are related, and one can access them using their Google account. This method helps find the Huawei phone if it is lost and remotely erases all data.
For this, you must have your Google credentials, and your device logged into the account. That will allow safe access.
Pros
Simple to use process for resetting phone and data backup
Varied types of settings, features, and tools are available
It works with location tracking functionality
Cons
It is relatively useless if you lose your Google password
Only works if the Find My Device setting is enabled
Users much stay logged in to their Google account to use it
Limitations of the method:
Only Google account holders can use this app.
It does not work if the phone is not connected to the internet at the time, either network or WiFi.
How to factory reset via Find My Device?
Step 1.

Access the official website of Android Device Manager or Find My Device.
Step 2.

Log in to your Google account with your username and password.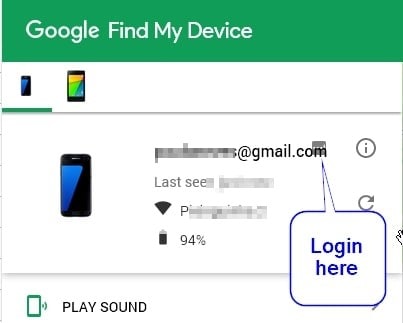 Step 3.

Choose the Huawei phone to unlock.

Click on the Erase option out of the choices given.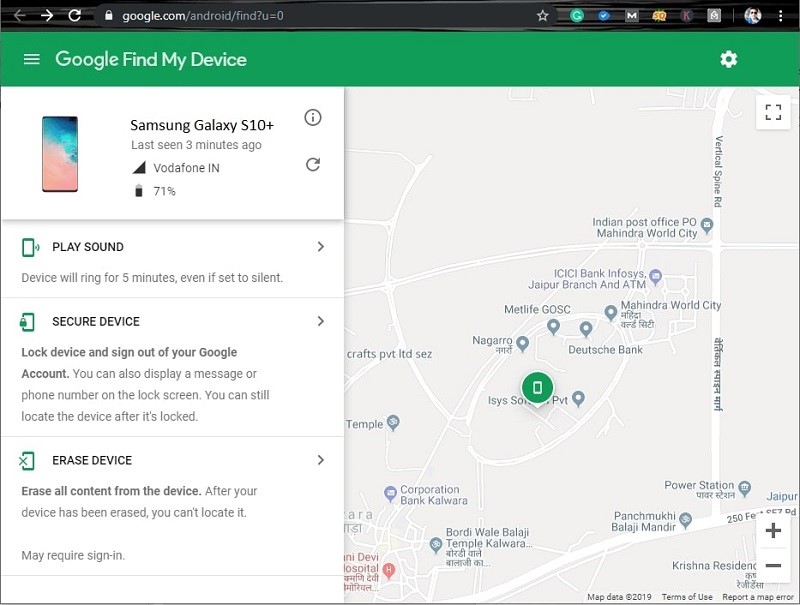 Step 4.

The software will prompt you to select the device to erase. Select your Huawei device.
Method 3: Other methods like using hardware keys
Another simple manner of resetting the Huawei phone is to use the hardware keys. This works for locked mobile devices efficiently and does not require excessive installation steps. So, it would be best if you gave it a try for hard resetting your device- the steps here bypass the Recovery Mode setup process and directly takes users to the factory reset stage
Step 1.

Switch your Huawei Phone off.
Step 2.

Press and hold the Home, Power, and Volume Down buttons simultaneously.

Wait for some seconds for the options to appear.
Step 3.

Click the Volume Down button to move to the "wipe data/factory reset" choice.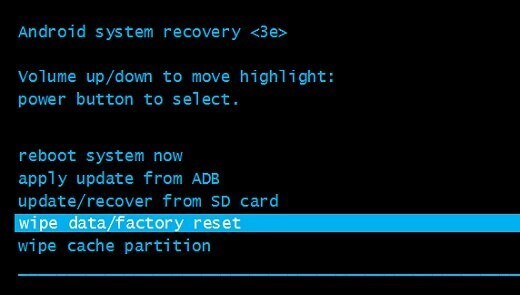 Step 4.

Tap the Home button on it to start the factory reset process.
Step 5.

Use the Home button to choose the "Reboot System Now" option. The device will restart.
FAQs about Huawei Phone
Q1. What is the difference between hard reset and factory reset on Huawei?
A1: For data removal from phone devices, factory reset and hard reset are effective but have different purposes. When you are learning how to factory reset your Huawei phone when locked, know that it formats the whole system to its original state. It reboots the whole system and does not affect the power-cycle procedure at all.
Hard Reset, however, ensures a more intensive and total wiping of data from memory from the device hardware. Users reboot only the hardware, though, affecting the power-cycle process. One does the hard resetting process to bring the specific apps or settings to their primary or original state.
However, factory resetting or hard resetting a mobile phone like a Huawei smartphone does not guarantee total data safety. After selling the old phone after factory resetting, skilled technicians can still recover the data you delete.
Q2. How to Completely Wipe and Delete All Data from Huawei Phone?
A2: Users often want to remove all data from their Android phones, like Huawei smartphones, since they want no carbon footprint. If you want to resell your old phone or prevent data ID theft, you should reset your phone and delete personal photos, logins, banking information, call logs, messages, etc.
With Dr. Fone- Data Eraser, you can get rid of all data, like call history, passwords, accounts, browsing history, etc., efficiently. People can still recover data after factory resetting, but that is not possible if you use this tool instead. All the data you delete using this tool will get permanently removed. It is impossible to recover the files with any recovery tool either, so you must back up important data first.
Pros
Supports a wide range of data types for removal, like emails, images, videos, call logs, etc
Simple to use for removing all files
Thesoftware guarantees total data safety to users
The data you delete through this app is unrecoverable
Cons
Only supports specific Android models
The data you delete is gone forever
Limitations of the method:
You have to download this third-party application first.
You cannot directly back up or clone files into another Huawei phone; you have to use another Windows/Mac PC tool for it.
How to use it?
Step 1.

Download Dr. Fone and install the software on your PC.
Step 2.

Link your Huawei phone to the Windows/Mac device using a connector cable.
Step 3.

Open the home page and click on the Data Eraser module.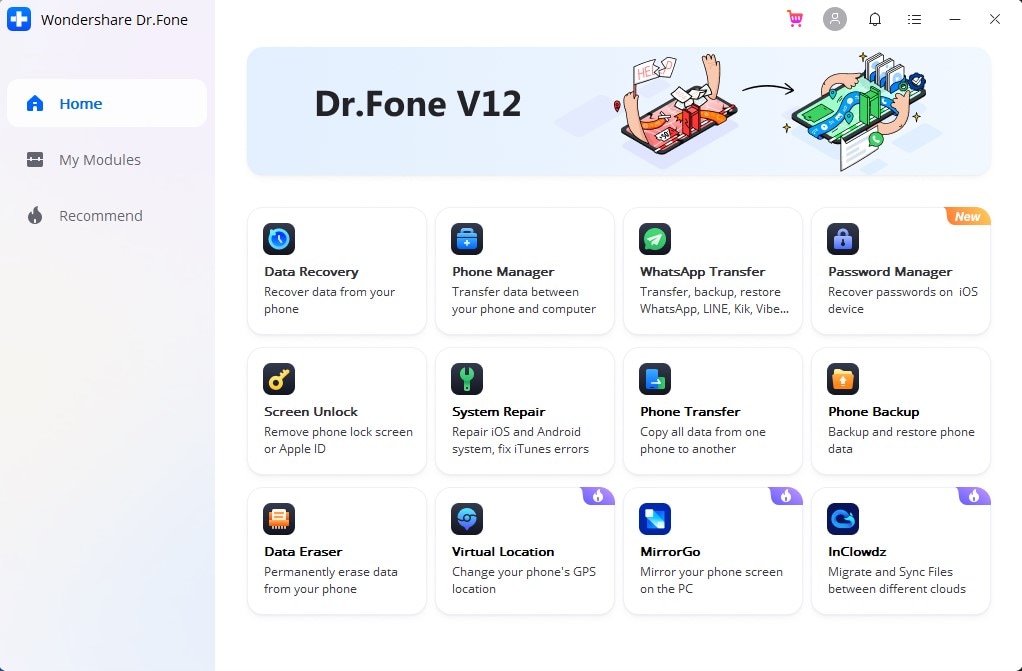 Step 4.

Follow the safety instructions on the screen and add the code for confirmation.

Click on the "Erase Now" button.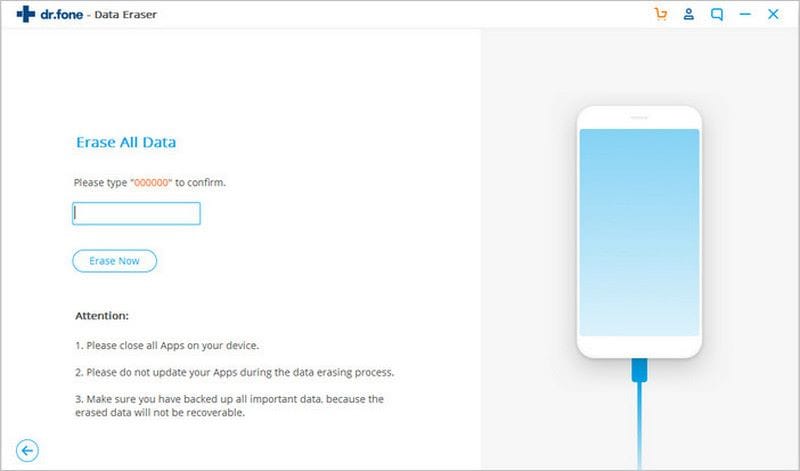 Step 5.

Wait for some time for all data to delete securely.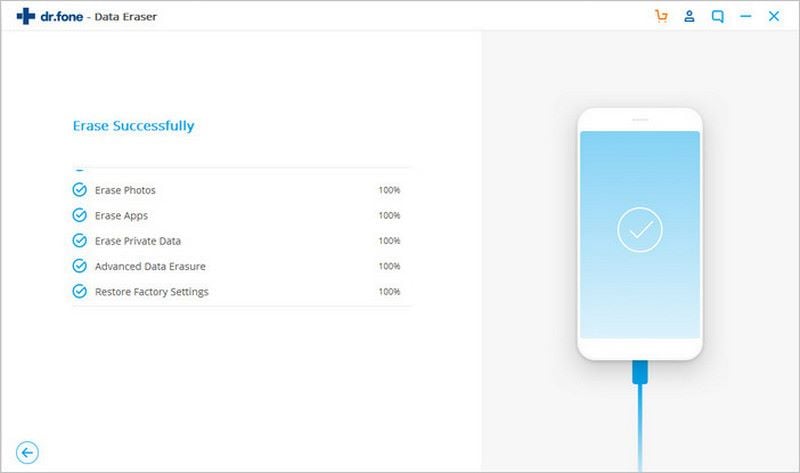 Conclusion
Indeed, there are multiple ways you can securely and efficiently erase all your device data via factory reset. While the Settings menu is the easiest to know and use, you can use other methods if the device is locked. If you have the Google account details handy, try using Find My Device or if you have some technical skills, go for the Recovery Mode method.
However, both cases have some limitations that are not an issue with iSkySoft's Dr. Fone- Data Eraser app. Beginners to professional users can download and operate it to wipe all data without any registration or complex steps completely.