A phone lock acts as your Android phone's shield against unauthorized users. Some users have new security features, such as fingerprint impression unlocks for an Android lock screen.
However, certain people like to create a PIN and password on their Google account as their Android screen lock. It tends to be distressing and tedious when you fail to remember the code of your Android phone. Surprisingly, being fully locked out of your device is awful. Also, it can be hard at first to unlock your Android.
Anyway, no one can escape such a situation. Yet, sit back and relax! We know several techniques on the best way to unlock your phone and set a screen lock. You can attempt software like Dr.Fone for Android to assist you with unlocking your phone in a couple of steps. Besides this, there are various other ways.
Part 1: What Is Your Android Phone Lock System?
There are three types of standard lock types available for Android. You can set a PIN/password, fingerprint, or a pattern as your phone lock. All have their pros and cons. However, everyone should select the ideal one based on their liking and ease of use.
Once you decide on the phone lock type, you can enable or disable them from the Security tab in your Android phone's settings. After you set a screen lock, your Android will require it every time you try to open your device.
Here you will see how to set up a screen lock on your Android device: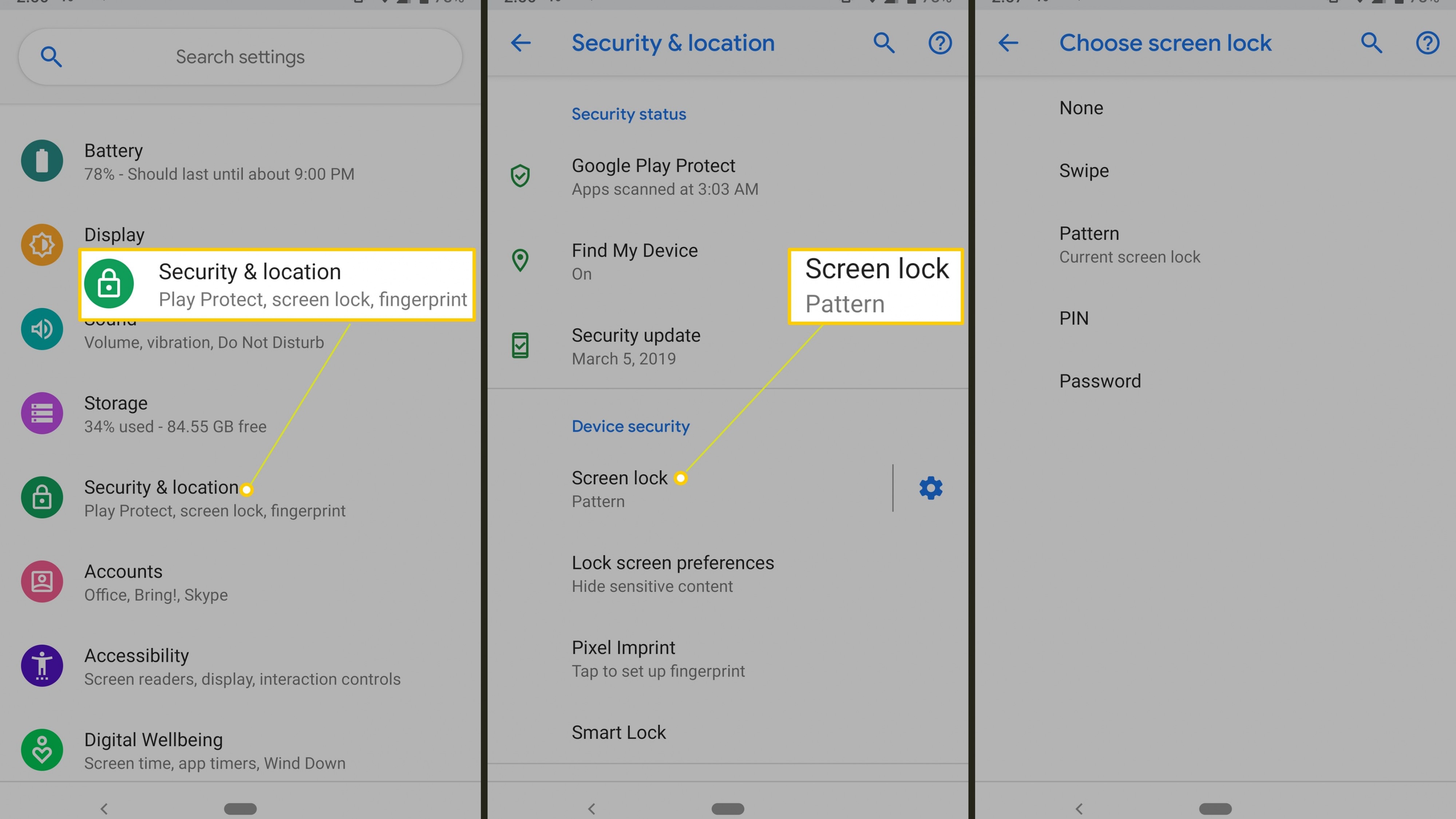 Part 2: Quickly Unlock Your Screen By Dr.Fone
For a quick, easy, and hassle-free unlocking experience, we suggest you download Dr.Fone-Screen Unlock. Dr.Fone not only unlocks your phone but keeps your data secured during the process. It has a simple interface, and even an amateur can use it to unlock their device.
Unlock all types of screen lock on Android device within clicks, including Google FRP lock, phone password, fingerprint lock, PIN, pattern, etc.
Support to bypass Google Account verification on Android 6/7/8/9/10/11/12.
Bypass Android lock screen in any scenarios anytime, such as forgot password, too many wrong attempts, physical damaged, unknown password, etc.
It has an easy-to-use interface that even the most basic beginner can navigate.
No worry about data loss, Dr.Fone supports to remove Android locks screen without erasing any data on it.
So, look no further if you want to remove your Android screen lock in just a few clicks. Install Dr.Fone and enjoy using your device again.
Step 1.

Open Dr.Fone on your PC and select the "Screen Unlock" tool.
Step 2.

Select Unlock Android Screen.

This is the page to start your unlock process with two options here, please select" Unlock Android Screen" to unlock your device screen.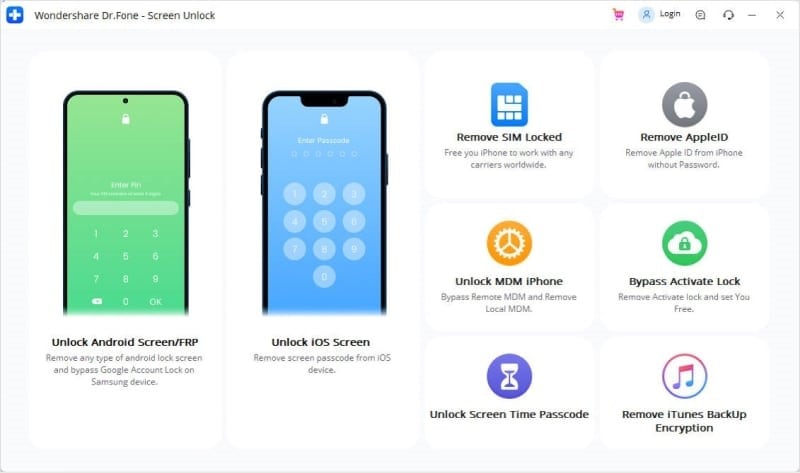 Step 3.

Select device model.

For most Brands, it should be "100% Remove Screen Lock". These two solutions to unlock screen for almost all Android devices, for example, Samsung, Huawei, OPPO, Vivo, Lenovo, LG, etc.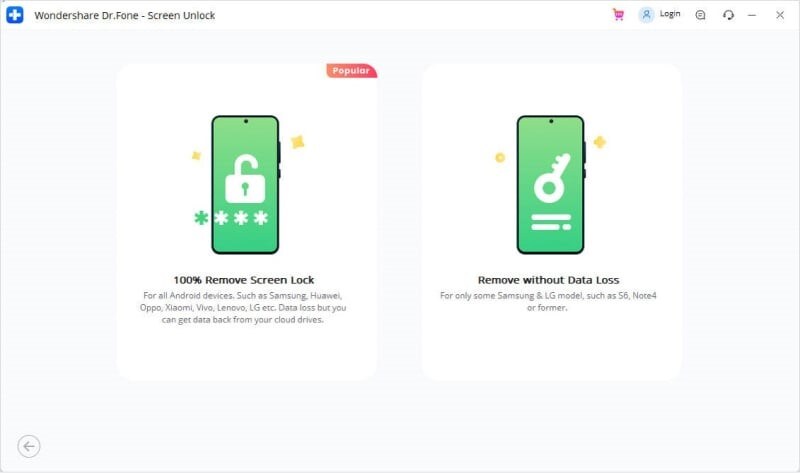 In the supported device brands list, please find the right one for you.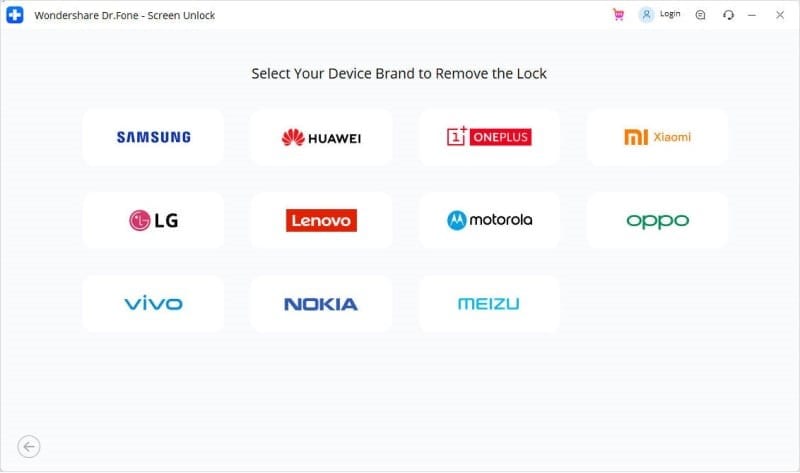 Step 4.

Enter into Recovery Mode.

Before unlocking your device screen, these instructions below are here to help you to get into Recovery Mode. We take 3 Samsung phone as example.

(Processes vary according to different brands).

Recovery Mode in Samsung phone with Bixby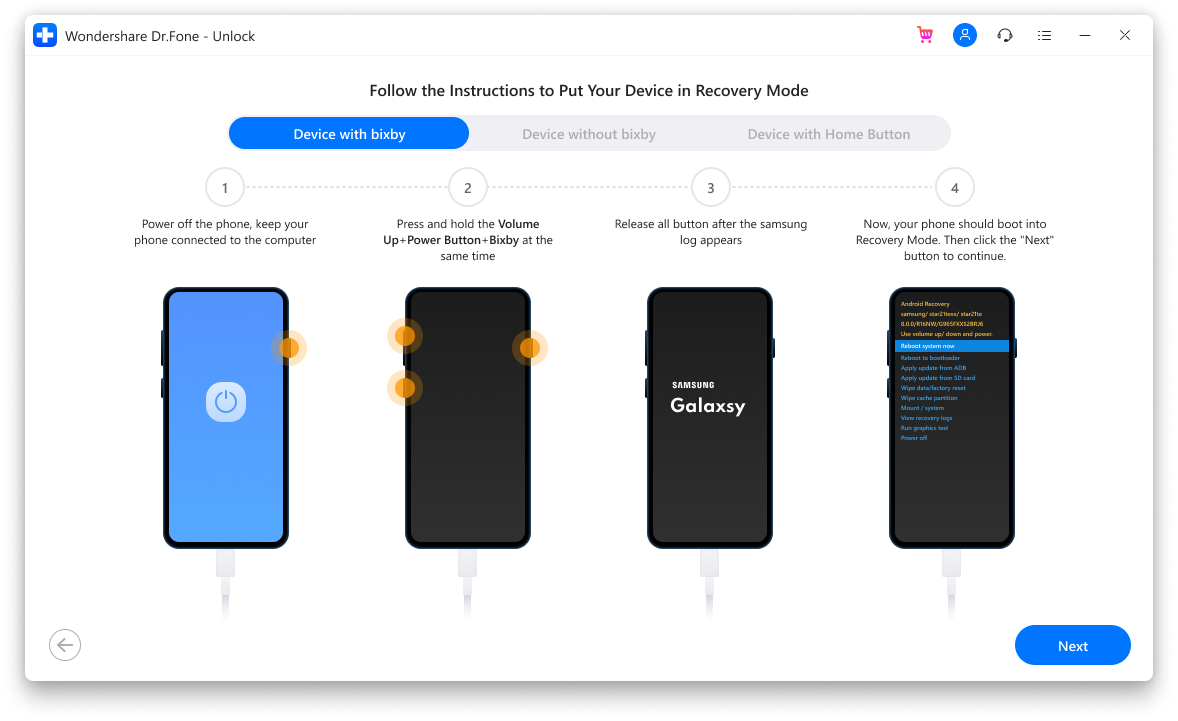 Recovery Mode in Samsung phone without Bixby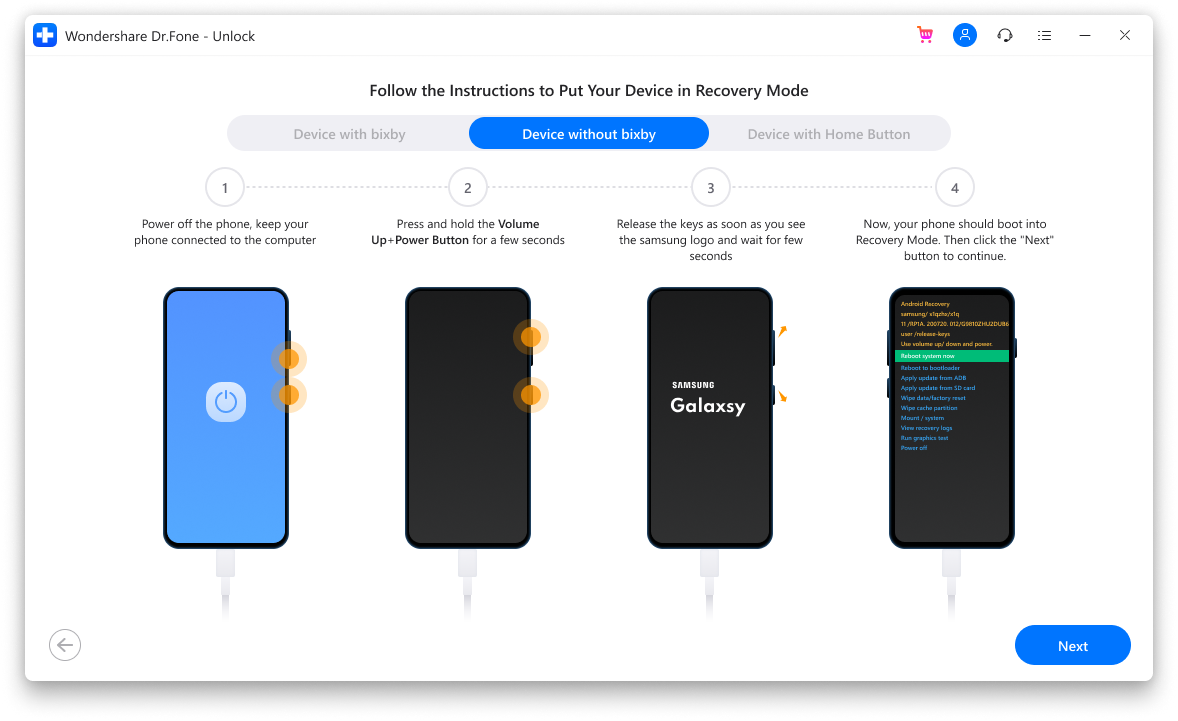 Recovery Mode in Samsung phone with Home Button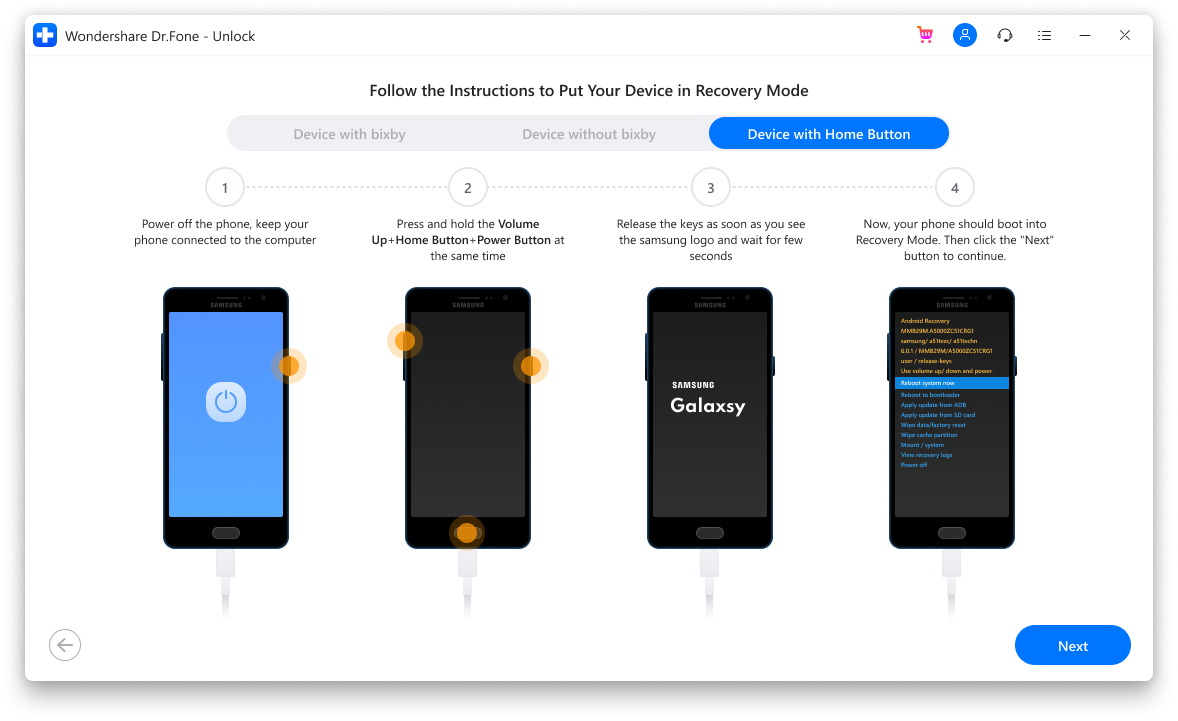 Step 5.

Instructions to Wipe Cache Partition.

During the steps in Recovery Mode, please don't pick the wrong choices!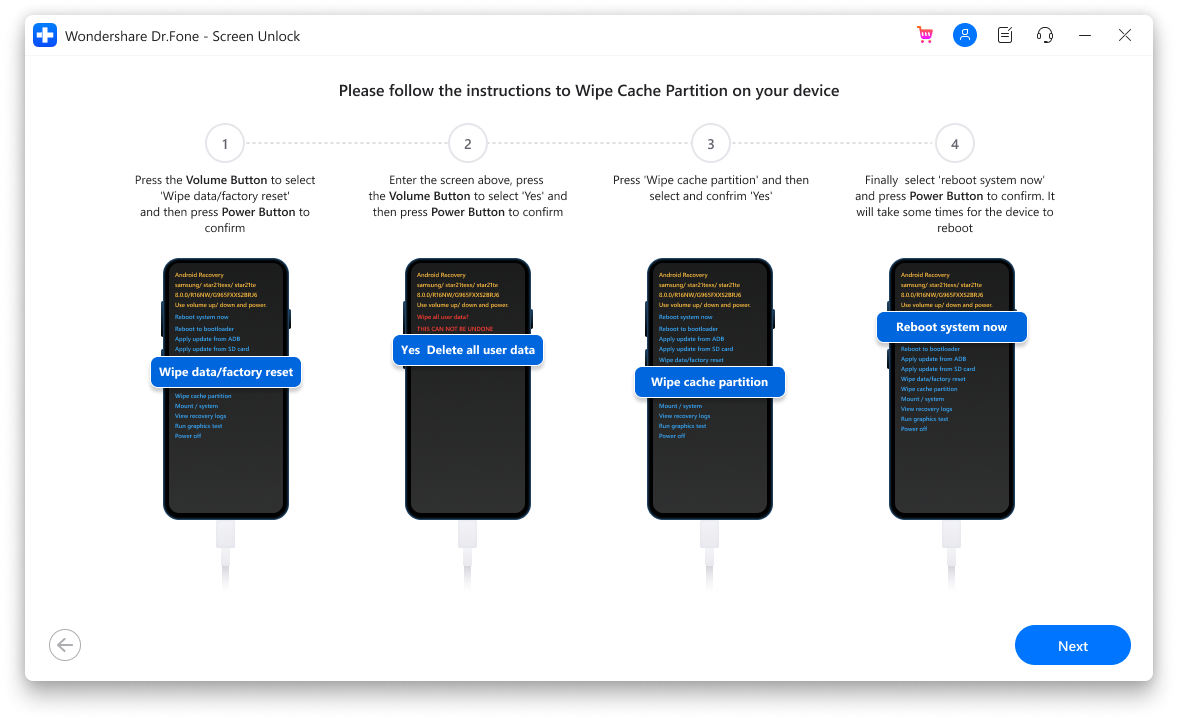 You're now able to access your Android device again when the whole process is over. And you need no longer password or pattern!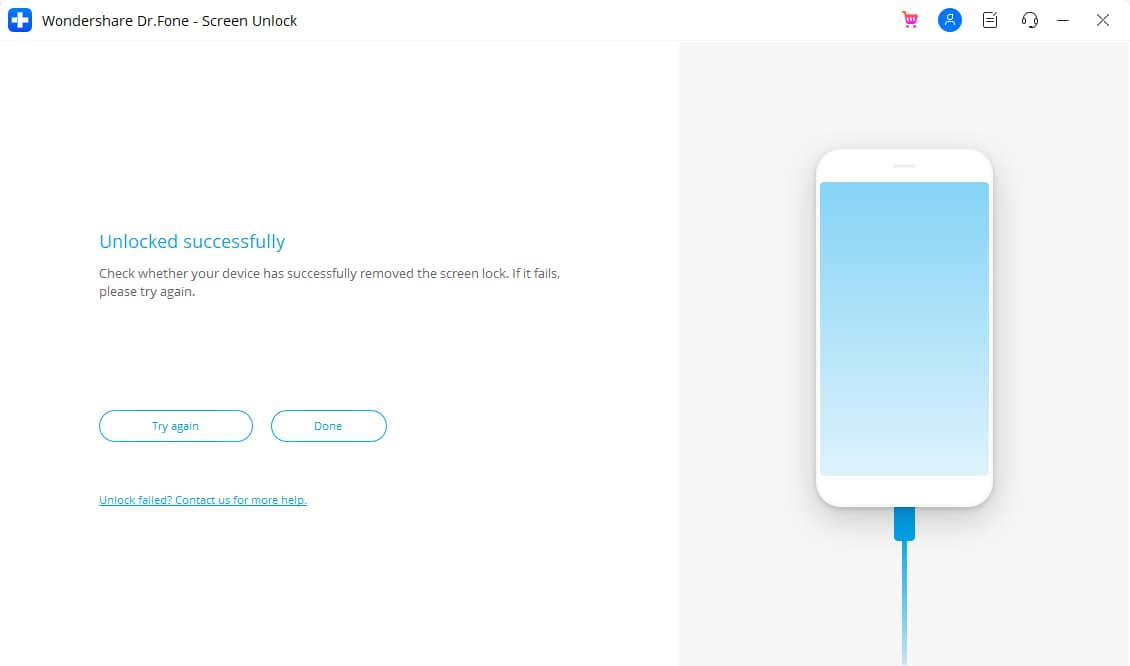 Part 3: Solutions to Unlock Android Screen
1. Google Find My Device
Step 1.

Open the "Find my Device" webpage from a browser on your PC.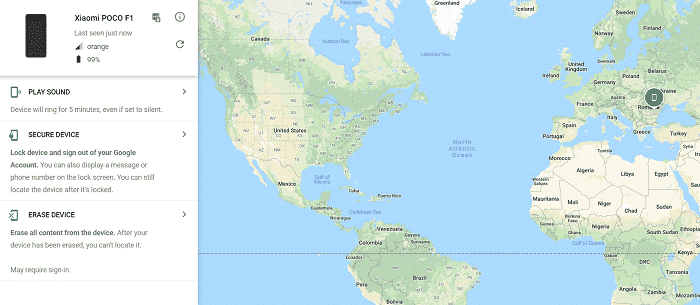 Step 2.

Click "Erase my device," which you will see on the left half of your screen.

After affirming the Delete capability, your phone will boot into recovery and begin playing out a production line reset. It is difficult to stop or drop on your android gadget when you endorse this activity. Regardless of whether you shut down your Android phone - the reboot will continue on startup.
2. Recovery Mode
Depending on your phone, the steps for this process might vary a little. Most phones will allow you to reset by getting to the recovery mode. Follow the steps below to remove the Android screen lock:
Step 1.

Turn on the device and enter the boot menu.

If you want to know how to do so, you can do a speed search on the internet.
Step 2.

Access the safe mode, use the volume keys to navigate and press the Power key to click.
Step 3.

Search for the Wipe Data option and select it.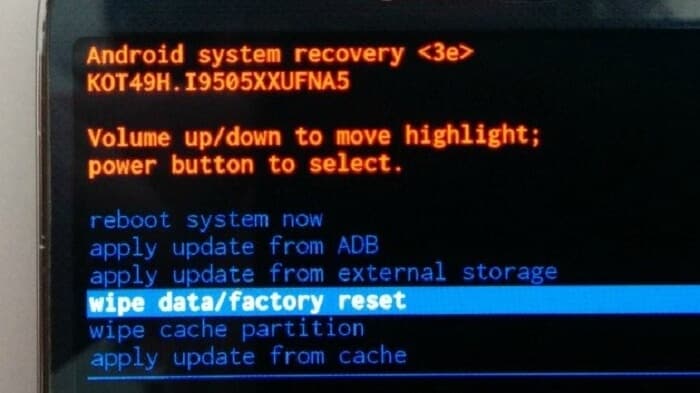 After that, your Android will start the process, which can require a few minutes. However, this process will erase all your user data.
3. Use ADB
This method is very confusing, so follow the steps cautiously on your Android phone to remove the phone lock. With your phone connected to your PC, and the cmd open, type the accompanying commands altogether:
adb shell
disc/data/data.com.android.providers.settings/databases
sqlite3 settings.db
update system set value=0 where name='lock_pattern_autoblock';
update system set value=0 where name='lockscreen.lockedoutpermanently';
.quit
After you've finished this, reboot your Android phone. If this doesn't reset your lock screen, proceed to the following stage.
With your Android phone connected and the cmd opens, enter:
abd shell rm/data/system/gesture.key

After entering, reboot your phone once more.
4. Boot into Safe Mode
Step 1.

For most phones and your Android, you can do this by opening the power menu and holding the "Power Off."

A message will spring up on your screen, asking whether you might want to Reboot to Safe Mode. Press Ok.
Step 2.

Clear data from your lock screen application, uninstall and reboot your phone to escape the Safe mode.

When you do so, your Android screen lock will unlock.
5. Crash Lock Screen
This strategy to sidestep a locked screen is only a crisis workaround for the phones in this classification.
Step 1.

Enter ten asterisks (*) through the dialer application.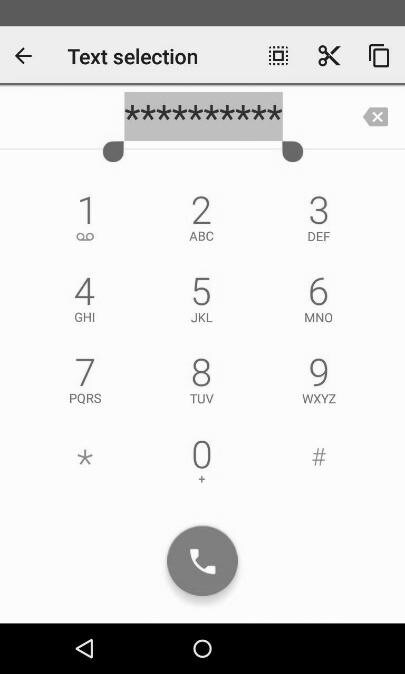 Step 2.

Copy and paste asterisks on the dialer until the "Paste" choice no longer appears.
Step 3.

Get back to the lock screen and tap on the camera symbol.
Step 4.

Go to the settings on your Android after pulling down the notifications bar.

Now you will have the chance to enter the password, and you must continue the same thing here. Continue to paste until the Android lock screen crashes.
Conclusion
Passwords shield our phones from unapproved access, yet we get locked out unexpectedly on our phone lock. Failing to remember your PIN can be irritating. However, we can assist you in reaccessing your locked phone without a factory reset by using Dr.Fone Screen Unlock. Dr.Fone is an expert in solving such problems in just a few minutes. So download this expert tool immediately for a quick solution.