Has your Android fingerprint unlocked attempt failed? You are not alone. There are several instances where the fingerprint fails to be acceptedby the gadget's system just like cases of forgetting password or PIN. Any of the above block issues limit the user from accessing the phone storage or Applications in general. This can be extremely frustrating and you might wonder of is it possible to bypass or hack fingerprint lock on Android?
Yes, you can unlock Android fingerprint by yourself easily. Then, how?
Before it, you'd better to know what is fingerprint security first. Fingerprint security is a kind of technology that uses fingerprints to identify and authenticate an individual to access a device or a computer system or any other physical equipment/facility. Basically, it can be described as a biometric technological system that integrates software techniques with hardware to identify the fingerprints of an individual.
See Also: How to Unlock or Bypass Android Pattern Lock [7 Ways]
It functions by taking record of the fingerprint scans of the authorized individuals to a given system or facility. This data is automatically stored into the system's database for future reference. Whenever the individual requires to gain access to the system, they simply place their finger on the scanning machine which then scans and automatically copies this information from the person and compares this data to the system's database. In cases where there's a positive match, permission to access the system is granted and vice versa.
Essentially, fingerprint scans usually utilize the thumbprints of the users as a way of identifying the authorized individuals like say in Android fingerprint unlock.
How to Open, Hack, Bypass or Unlock Fingerprint Lock on Android?
dr.fone - Screen Unlock (Android) will help you to successfully unlock phone with fingerprint on Android. Good thing, it can be used across any kind of phone lock code including fingerprints, password, pattern or PIN. The advantage of using this tool is that it doesn't result to any data loss in the process. And this simple-to-use program can be used by every users without any techinical skills.
Now, let's check the main functions of this powerful Android Fingerprint Unlocker: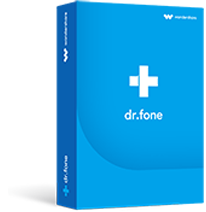 Best tool to bypass all types of screen lock on your Android devices
Not only fingerprint lock, but also pattern lock, passcode or PIN code can be removed from your Android device within few simple clicks.
All process are secured and your privacy info will never be damaged or leaked out.
Requires no professional and techinical skills, the process can be completed within 5 minutes.
Compatible with a large amount of Android devices.
4,290,481
people have downloaded it
Steps on Unlocking Android Fingerprint Lock within 5 Minutes!
Step 1: Install an Android's dr.fone
Carefully ensure that you have an dr.fone successfully installed in your smart phone. Next, launch the dr.fone software and then choose the "Screen Unlock" option.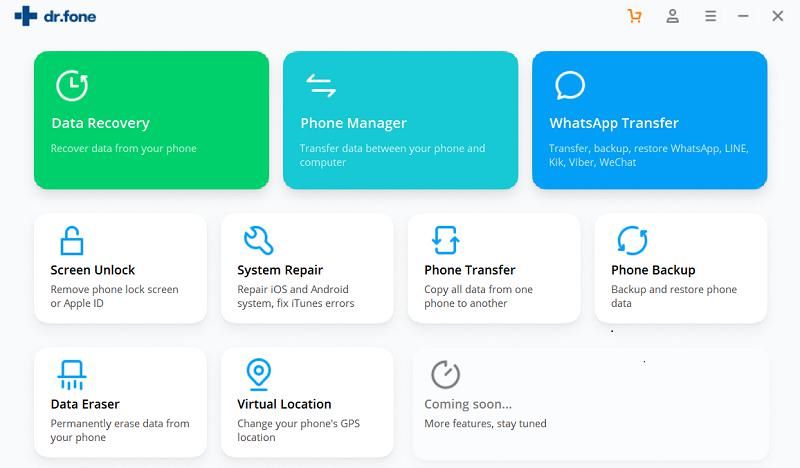 Step 2: Verify your selection and Begin
At this stage, you should be able to see an interface like the one featured below. Enter the correct details specifying your Android's brand as well as model.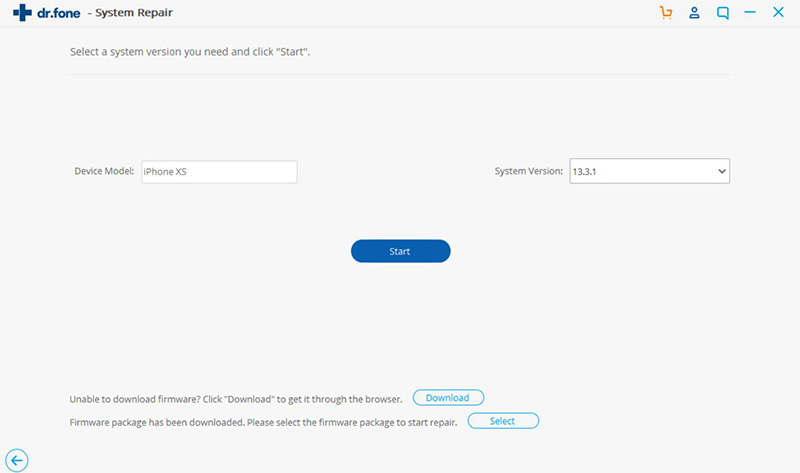 Now you need to confirm your selected option that "I agree with the warning and am ready to proceed" and hit the "confirm" button at the right hand end. Immediately, a pop-up window is displayed on your screen and you're now required to type "confirm" in the space provided as a way of verifying your option. Next, press the "confirm" key again and proceed to the subsequent step.
Step 3: Switch your Android on the Download mode
Press on the "start" button to choose your device's brand as well as model. After this, simply follow the provided steps on entering the Download mode. This is a very ESSENTIAL step, dr.fone will now automatically start downloading the recovery package. Next, follow the steps below:
Switch off your Android using the"Power off" Button.
Press and hold the following keys simultaneously I.e the Home key+ Volume down button+ p Power button.
Press on the key for Volume up to get into the Download mode.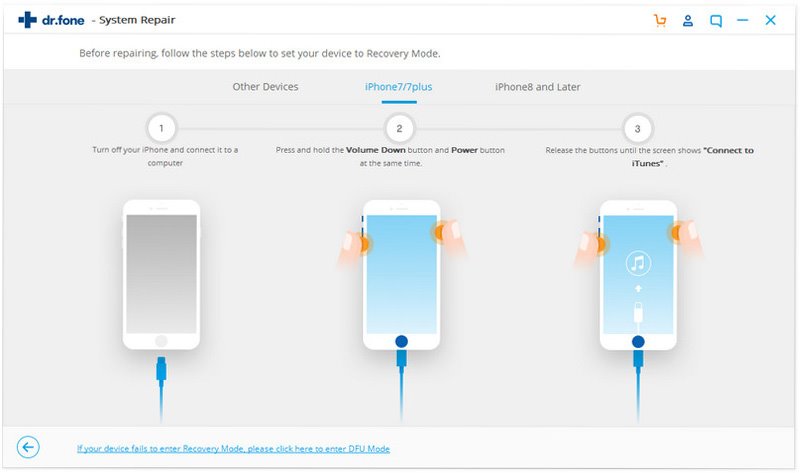 Step 4: Install the Proper Recovery Package
As soon as you enter into the Download mode, the program automatically starts the password removal process. Here, you've got to be patient until the process ends.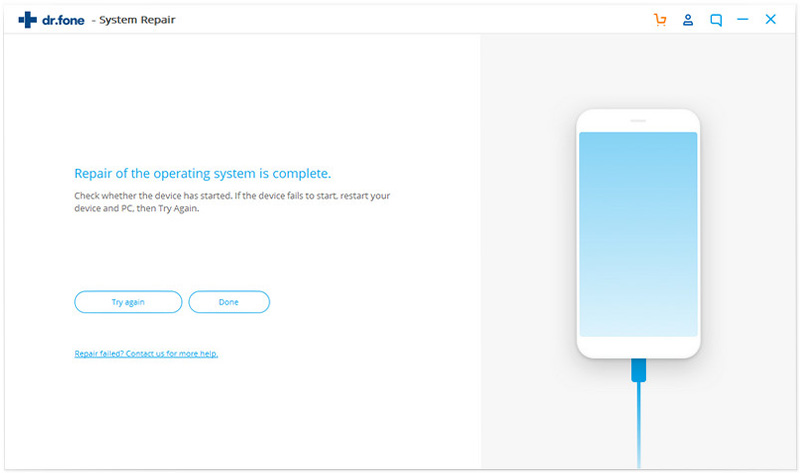 As soon as your fingerprint lock is lifted, your Android phone will automatically start the process of rebooting.
Read Also:
How to Unlock Android Phone in 3 Ways
Forgot Android PIN? How to Unlock Android PIN
Things You Should Know about Android Fingerprint Lock
How to Edit or Stop Using Fingerprints?
It's easy for any Android user to disable the fingerprint scanner of the phone and make an extension to the smart lock features by simply following the operating system guidelines provided by the respective manufacturer. As soon as you initiate this feature, you are now required to set up a new PIN, password or pattern, any other unlock methods which you may wish to apply.
This is an excellent addition bearing in mind that muggers, law enforcement officers or any other assailants may force you or lure you into unlocking your Android by use of your fingerprint, voice or face. In cases of facelock, a person who has a face that is closely similar to yours can easily unlock and gain access to your Android even without having a biometric signature. But, when it comes to law enforcement officers, it's difficult for them to lure you into forcefully entering a pattern, password or PIN following the Amendment of rights that took place on 5th.
How to Edit Fingerprints on Apple Version?
If you're an Apple user and you wish to either remove your fingerprint lock, edit the same, follow the step below.
- Press and hold two buttons together simultaneously so as to initiate yhe lockdown mode on your gadget if it's a new phone.
- In case you're using an older Apple version, simply click/press one button five times continuously.
Write in the End
There are all things about how to unlock fingerprint lock on Android. Have you got it?
Actually, when you get the full control of your Android device after unlocking its fingerprint lock, it is recommended that you back up your data. Do this regularly as it will save you from suffering the loss of massive data in an event where all attempts to remove your fingerprint lock may fail. Reliable sources have shown that fingerprint unlock is not the safest way for Android users to limit unauthorized access to their gadgets as sometimes force can be used to force an individual to unlock the phone.
dr.fone - Screen Unlock (Android) has proven to be a lifesaver as it has helped many Android users to remove the fingerprint lock from their Android in cases where the thumbprint identity is rejected probably due to the system failure or otherwise.