If you have been using a locked TELUS phone for a long time, it is the right time to unlock your phone. A carrier-locked phone doesn't let you use SIM cards from other companies.
Therefore, you are bound to use a SIM card from only one carrier. You will have to use the card even if the network conditions in your area are worse. Therefore, many people tend to unlock TELUS phones free.
This article presents the most effective ways to unlock TELUS devices. So, if you need to find out how to unlock TELUS phones, follow this guide. We have gathered those solutions through proper consultations with the experts. Therefore, we believe all our solutions are easy and safe.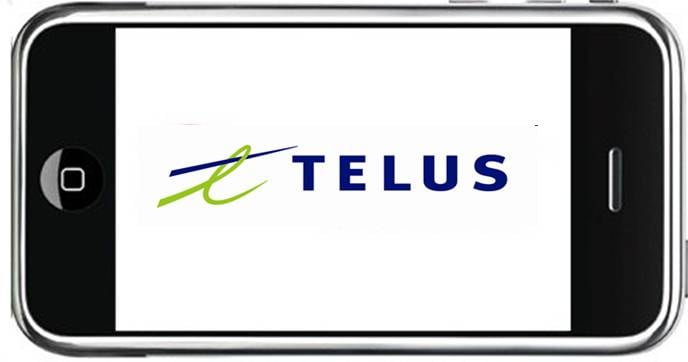 Part 1: Requirements You Must Know Before Unlocking Telus Phone
TELUS has set some rules for phones getting unlocked to keep them safe and ensure that nothing wrong happens. Your gadget should meet all the conditions before trying to unlock it. TELUS might decline any unlock demand that seems expected to cheat TELUS or its clients. The following is a list of the conditions required:
The gadget is locked to the TELUS network (only TELUS can unlock TELUS phones)
The phone isn't lost or involved in the theft.
Part 2: Unlock Your Telus Phone in 3 Steps
1. Contact your Service Provider and Get the Unlock Code
Before going for third-party software or technical approach, we suggest you contact your service provider TELUS. We recommend you call your service provider from another device and provide them with your phone details. TELUS will then give you an unlock code for your device. You can use this unlock code to network unlock your phone.
This process could take some time. It all depends upon the service of your phone provider.
However, it is a simple and effective approach to unlocking your phone. Once your phone is unlocked, you can use any SIM card on your device.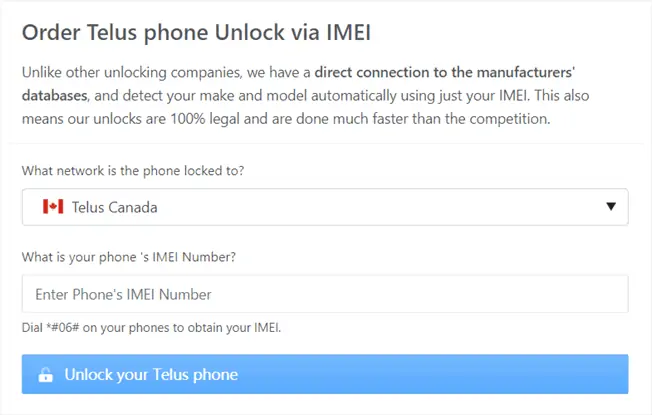 2. Obtain a New SIM Card and Insert It into the Device
This method is helpful if you use a SIM card other than the one unlocked for your phone. So, in such a case, you need to buy a new sim card. However, make sure to buy a SIM card from the carrier supported y your device. Now to unlock TELUS phone free of cost, follow these steps:
Step 1.

Turn off your phone and open your phone SIM tray.
Step 2.

Remove the SIM not supported by your phone (service provider).
Step 3.

Insert the new SIM card in your phone SIM tray and turn on your device.

Your phone will automatically start working with the new SIM card.
3. Enter the Code
After contacting TELUS, as discussed above, and getting the code, it is time to enter it. Follow the steps below to TELUS unlock phone:
Step 1.

Turn off your phone by pressing the Side/Power button.
Step 2.

Eject the TELUS SIM from your device and then turn on your device by pressing the Side button again.
Step 3.

Type the code the TELUS service providers sent to you for your phone.
Step 4.

After entering the code, your device will unlock automatically.
4. Dr.Fone-Screen Unlock
The best and most recommended way to SIM unlock your device is to use an expert unlocking tool. Therefore, this section focuses on one such tool for your TELUS unlock phone.
We strongly suggest you use Dr.Fone Screen Unlock. Dr.Fone is an all-in-one tool for all your Android and iOS needs. However, this SIM unlocks method only works for iOS devices. You can use this technique to unlock and save your data from deletion. Here is how it works: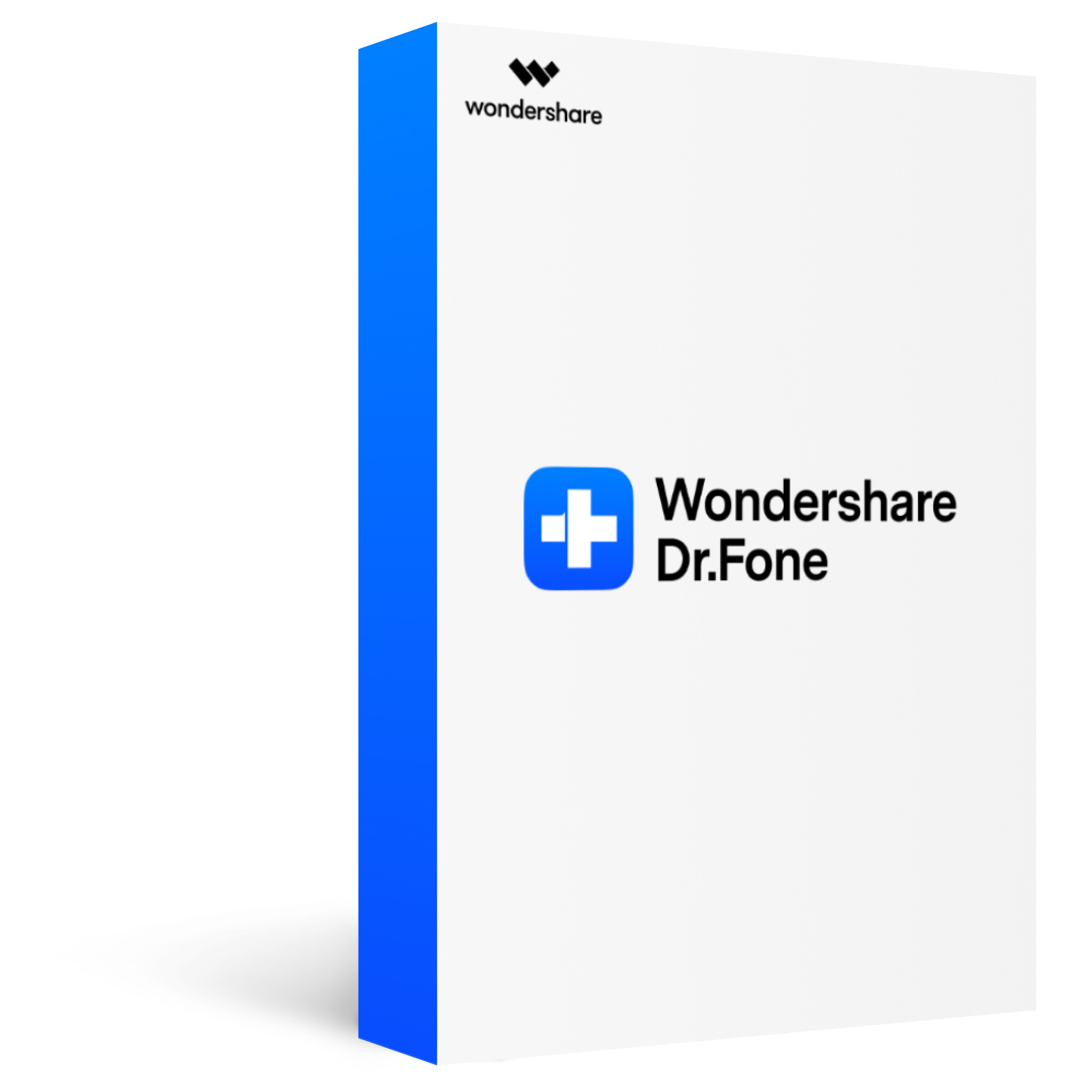 Dr.Fone - Screen Unlock (iOS)
Remove all types of screen locks on iOS devices
2,985,172 people have downloaded it
Unlock all types of screen lock on iOS device within clicks, including iCloud Activate lock, MDM lock, 4-digit/6-digit passcode, Apple ID, Touch ID, Face ID, screen time passcode, etc.
Remove the screen lock in any scenarios anytime, such as forgot passcode, the device is disabled, second-hand device, unknown passcode, etc.
Unlock iCloud activation lock without jailbreak.
Remove MDM profile & bypass MDM lock without data loss.
No technical knowledge required.
Step 1.

Open Dr.Fone-Screen Unlock and tap on "Remove SIM Locked."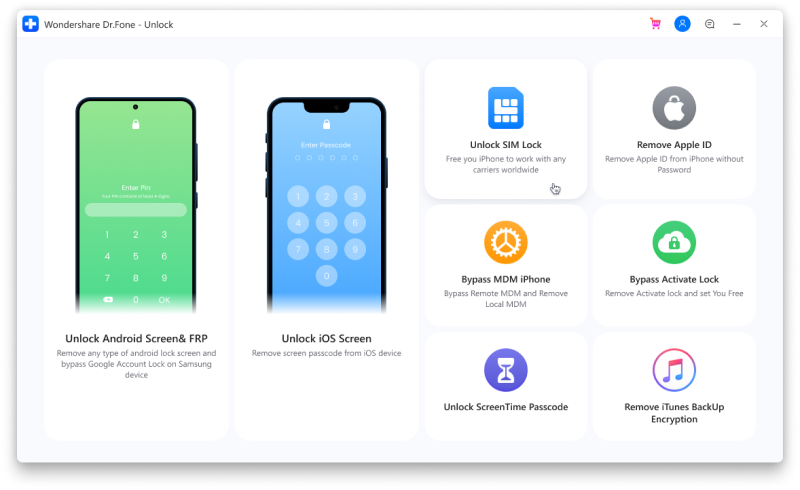 Step 2.

Tap on "Start" to enter the course of approval check.

Ensure your iPhone has connected to the PC. Click on "Confirmed" to proceed.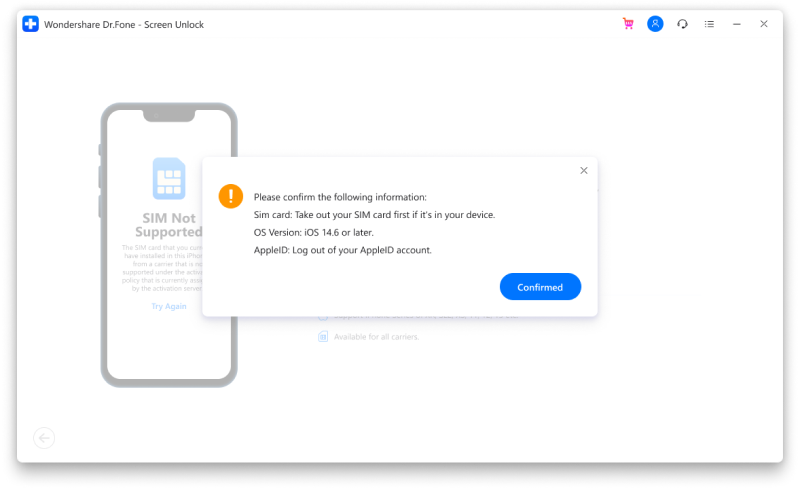 Step 3.

Dr.Fone will send the configuration profile to your gadget.

Do make sure to adhere to the steps to unlock the screen. Select "Next" to proceed.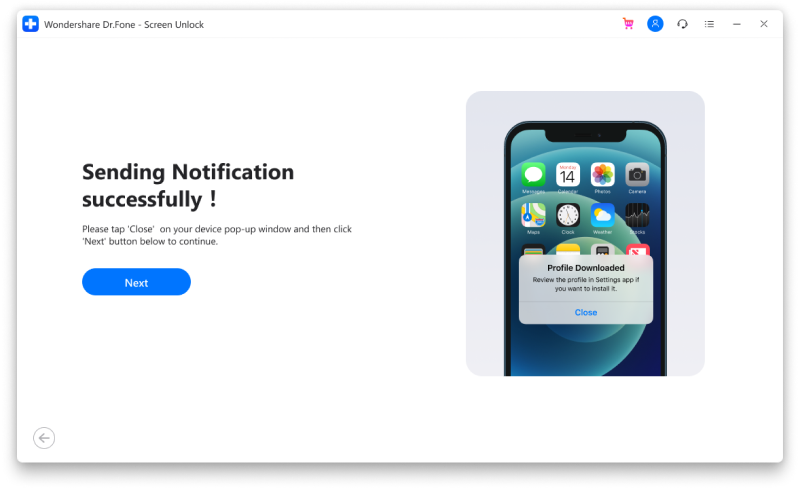 Step 4.

Install Configuration Profile.

Close the popup window and go to "Settings > Profile Downloaded." Then click "Install" and enter your screen password.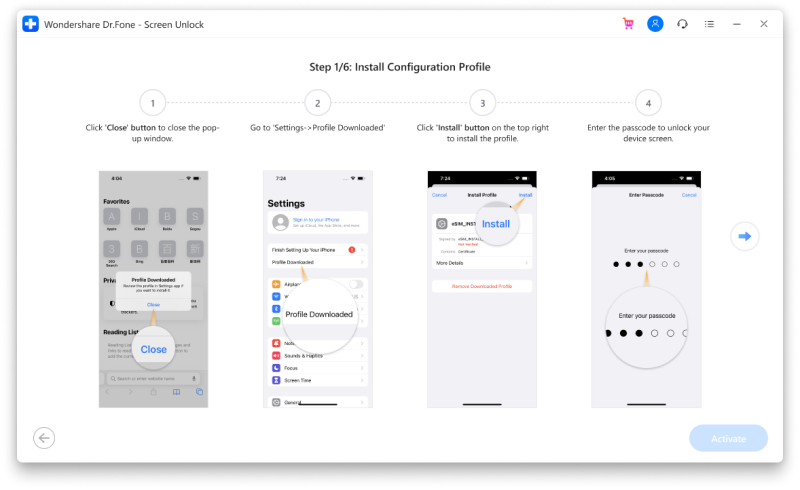 Select "Install" on the upper right, and afterward, click the button again at the base. After completing the installation, go to the "Settings > General tab.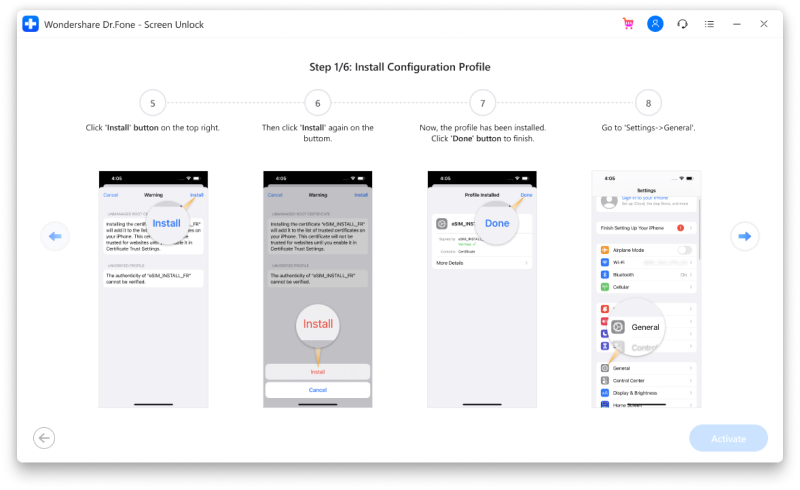 However, follow the steps given by the Dr.Fone tool to add a cellular plan. The process may take some time, but it is worth trying since it always works.
Part 3: Why Should We Unlock TELUS Phones?
Different people have several reasons why they need TELUS unlock phone. However, most of the issues are concerned with the following:
You may need to unlock your TELUS device if you want a new phone.
If the available network has terrible service in your area, you may need to use another SIM card. However, to do so, you will need to unlock your phone first.
Lastly, if the data and call plans are too expensive for your network compared to the others, you may need to change them. Therefore, you must change your SIM card, but SIM-unlock your device first.
The Bottom Line
Having the freedom to use any SIM card is a blessing indeed. It helps you in situations when a certain network won't work in an area. In such cases, you can change the SIM card and use the one with better signal strength and data plans. Therefore, this article focuses on how to unlock TELUS phone.
Moreover, we suggest you use Dr. Fone-Screen Unlock for a quick, easy, and effective solution. It not only unlocks your device but also protects your essential data.