How to reset Android phone when locked has many recommended ways. When you get locked out of your Samsung Galaxy phone may be you forgot the choicest password or pattern, your screen may be damaged but there are solutions. The phone has your important contact list, personal data, SMS and all. You should not risk it by giving it to a vendor to do a simple task as how to reset a phone that is locked. Take it in your hands by ways explained and weighed below.
Part 1: How to Reset Samsung Phone when Locked
Although we would recommend it as last resort to a factory reset your phone as it will solve your entire problem. But with the resolution, it carries a big issue that you will lose all your data to it. You cannot even back up your contact list, SMS, audio, video, files and Apps in your system and it will all be lost.
Note: Keep your phone battery at least 60% so that it sustains the entire process of factory reset. You may have to repeat the process if the phone shuts down during the process.
How to reset a Samsung phone that is locked via factory reset
Step 1: Switch off your Samsung device with long press of power button. Once your phone shuts down - hold the Power, Volume Up and Home buttons simultaneously to enter the Recovery mode.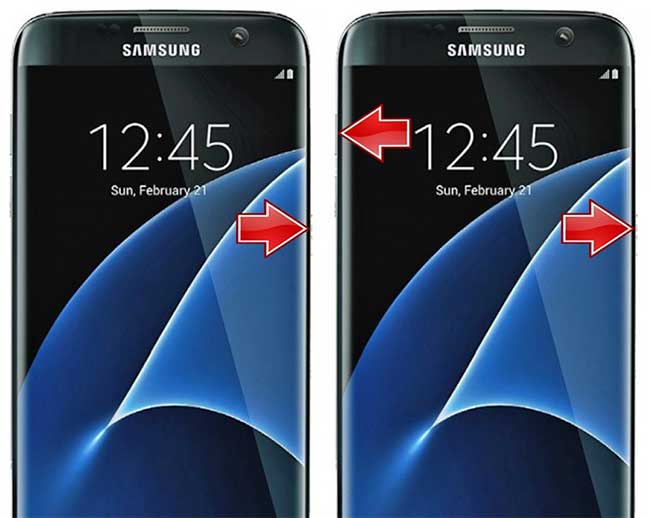 Step 2: Press the Volume keys to scroll the option for recovery mode and Power button to select the option. Once you get the options chose wipe the data factory reset it will wipe all your data.
Step 3: Return to main recovery menu and it will ask you to "delete all your user data" select it. Chose the "Reboot the system" now with the volume up down button.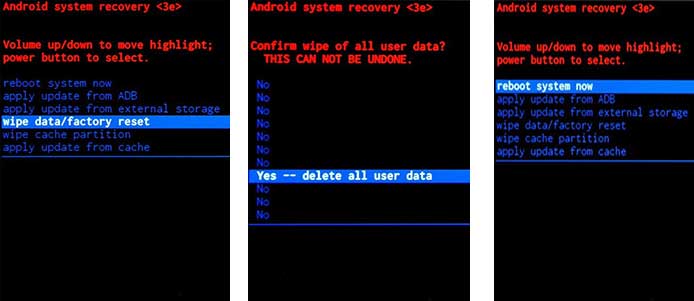 Your Samsung phone will power on and will be reset to its factory settings. The next time you turn on the phone, you will have to set it up from the scratch. Once you set it up again, you can now restore your data from the Google account or anywhere if you had a habit of taking regular backups before you forgot your password.
Part 2: How to Get Access to Phone when Locked without Losing Data
Factory reset will sort out the screen lock problem for you but puts your data at risk. iSkysoft Toolbox – Android Lock Screen Removal is the safest solution with easy to use. It is easy downloadable and usable software that gives you a quick resolution to how to unlock Android phone when locked. An easily usable UI and quick process to resolve the lock problem makes the product unique. It removes all the lock types PIN, Password, Pattern or fingerprints quickly and guarantees your data to be safe.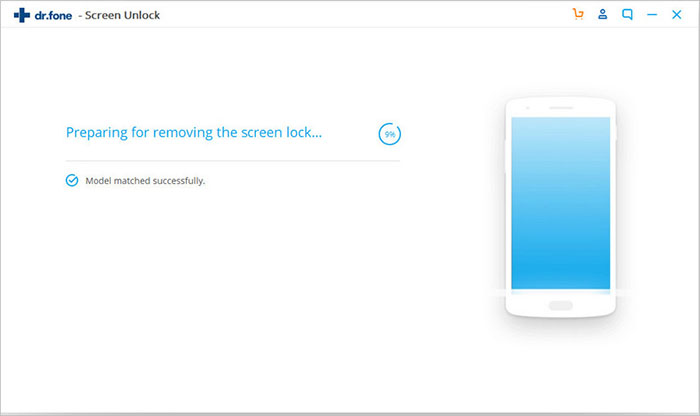 Single click to lock removal software with easy download process.
No backups required, keeps all your data safe.
Smooth Bug-free software with strong technical support team.
Remove the phone locks including password, fingerprint, pin, pattern.
Steps to Open Android phone when locked with iSkysoft Toolbox
Step 1: Install iSkysoft Toolbox – Lock Screen Removal on your computer. Launch it and select the option of 'Lock screen removal' for the quick removal of screen lock. Connect the Samsung Galaxy device to your computer with a USB cable. Complete the process of 'USB debugging' on the Android device. If you do not enable 'USB debugging' the process will not work properly. Then click the checkbox under start 'I agree with the warning and am ready to proceed' to go to next step.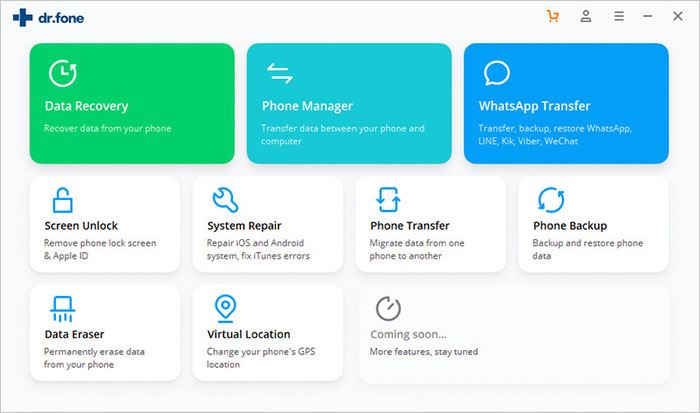 Step 2: Once the USB debugging is done. Enter the download mode in few quick steps:
a. Switch off the phone with the power button. Hold the volume down, home and power button simultaneously.
b. Press volume up and it will prompt you to enter the download mode.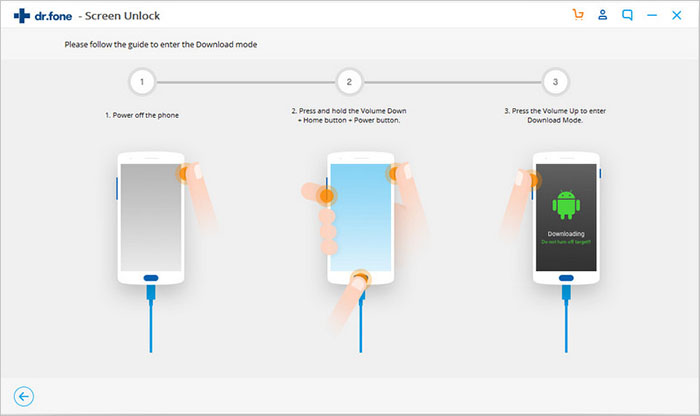 Step 3: Once in download mode chose the option of matching recovery package. The software will automatically keep searching for the right package. As soon as it finds the matching package it will show 'Matched package' then you can proceed for package download. The status circle keeps showing you the status of the download.
Once the recovery package is matched the software will remove your password with a click. It will prompt you to check whether the screen lock is removed. Once confirmed remove the USB cable and your phone is lock free.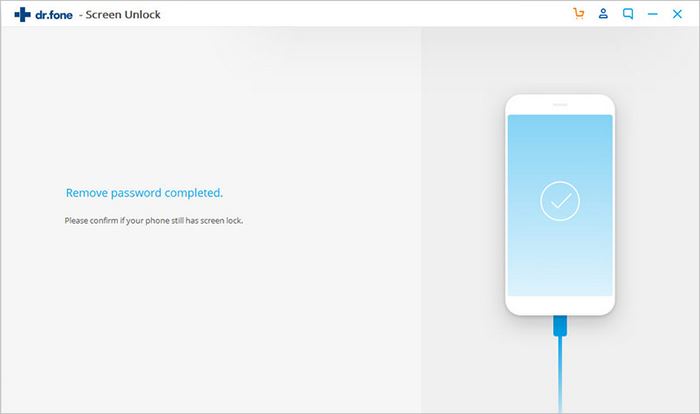 iSkysoft Toolbox – Android Lock Screen Removal makes "how to reset a Samsung phone that is locked" job quick and easy and guarantees no data loss. A perfect solution to your screen lock problem.