A while back, users were able to unlock any Android device by simply performing a factory reset. This got drastically changed with the release of Android 5.1 Lollipop. While it might seem like a tough job to do FRP bypass Samsung now, you can fulfill your needs by following the right approach. To bypass Google account on Samsung, you need to use some dedicated third-party tools now. In this guide, I have explained tried-and-tested solutions to bypass Samsung account FRP on any device.
Part 1. What is Factory Reset Protection (FRP)?
In the previous Android versions, anyone could remove the lock screen on a device by performing a factory reset. It was with Android 5.1 Lollipop when Google updated its security service. Now, after performing a factory reset on the device, you would be asked to log-in to the previous Google account that was linked to the phone. If you don't know the account details, then you can't access the device.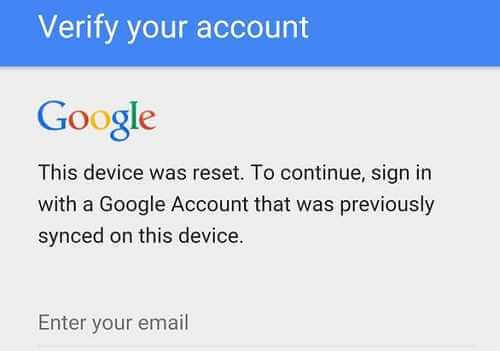 This restriction is known as Factory Reset Protection (FRP) and forms a crucial security check on all the major Samsung devices. Therefore, if you have forgotten your Google account details or have got a second-hand device, then you need to get past FRP lock Samsung.
Part 2. How to bypass Google account on Samsung FRP Bypass APK?
The first solution to bypass the Samsung account includes the usage of a dedicated APK file. If you want, you can use an OTG cable and install an APK on your device. This will give you access to your phone's settings so that you can reset it manually. Before you proceed, just be sure that you have a working OTG cable and can access a PC. Afterward, follow these steps to do the FRP Samsung bypass.
To start with, get the FRP Bypass APK SamSung download from right here on your system.
Once the APK file has been downloaded, copy it to any USB drive.
By taking the assistance of an OTG cable, you can connect the USB to your Android device.

After being detected, the file manager will display the APK file. Simply tap on it and complete the installation.
Install and run the app to have access to your device settings.
Visit its Settings > Backup & Reset and choose to do a factory data reset.

From here, make sure that the Google account data and other important settings would be erased. Tap on the "Reset Phone" button to confirm.

Wait for a while as the phone would reboot in the normal mode.
In the end, you can access your Samsung phone without any FRP screen. This will let you to get a Samsung FRP bypass tool for free. The APK is compatible with most of the latest Samsung devices as of now.
Part 3. How to bypass Google account Samsung using Realterm?
If you have the latest Samsung device, then chances are that the first method might not work. This is because it exploits a loophole in Samsung devices which was later rectified. Don't worry, you can still bypass Google account on Samsung with Realterm. Before you proceed, just make sure that the SIM card on your phone is removed to get optimum results. While it is a more complicated method, you can try it by following these steps.
Download the Realterm application on your computer as well as the FRP Bypass APK file mentioned above.
Install the Realterm application on your system. Whenever you wish to bypass the Samsung account, connect your phone to the PC using a working cable.
Go to My Computer > Device Manager > Modems and select the connected Samsung device (modem). Go to the Modem tab and note its port number.

Launch the Realterm application on your computer and select the port number of your connected Samsung phone. Click on the "Change" button.

Now, go to the Display settings and enable the "Half Duplex" settings.

Afterward, visit the "Send" tab to directly input instructions to your phone. Enter the "at+creg?\r\n" command is displayed and click on the "Send Numbers" button.

Once it is done, enter the "atd1234;\r\n" command and click on the "Send ASCII" button instead.
Enter the command a few times until you get a dialer screen on the phone.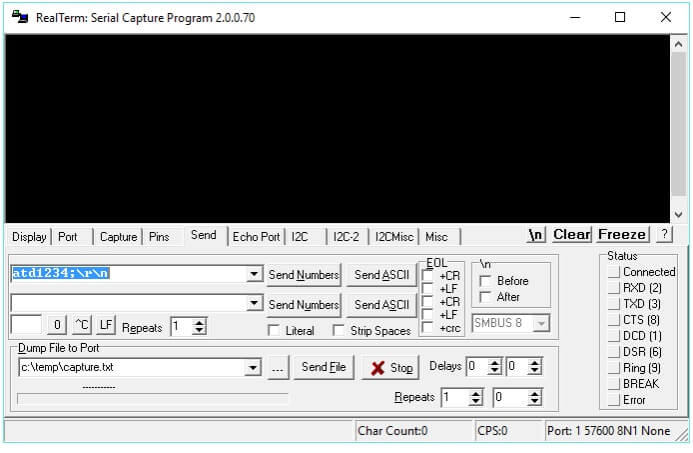 After when you view the dialer, go to your phone's settings and perform factory data reset (same as the above tutorial). This will remove the linked Google account from your Samsung device. You can now perform a factory reset and won't get the FRP Samsung prompt.
Part 4. How to unlock a locked Samsung phone without encountering FRP?
As you can see, the above-listed solutions are quite complicated and would require technical skills. If you want to avoid all this unwanted hassle and unlock a Samsung device without encountering FRP Samsung, then try dr.fone - Screen Unlock (Android). Extremely easy to use, the tool can remove all kinds of locks on a Samsung device without causing any data loss. You can get rid of an existing pattern, pin, password, fingerprint, etc. by following these easy instructions.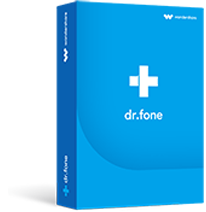 Unlock Sansung Phone Without Password in 5 Minutes. No Data Loss.
Remove any types of Android screen lock, including password, pattern, PIN, Fingerprint, etc.
Simple phone unlocking process. No technical skills required.
Supports to bypass lock screen on LG G2/G3/G4 and Samsung Galaxy S/Note/Tab series.
2,985,172 people have downloaded it
Step 1. Start by launching dr.fone on your computer and select the "Unlock" feature from its home.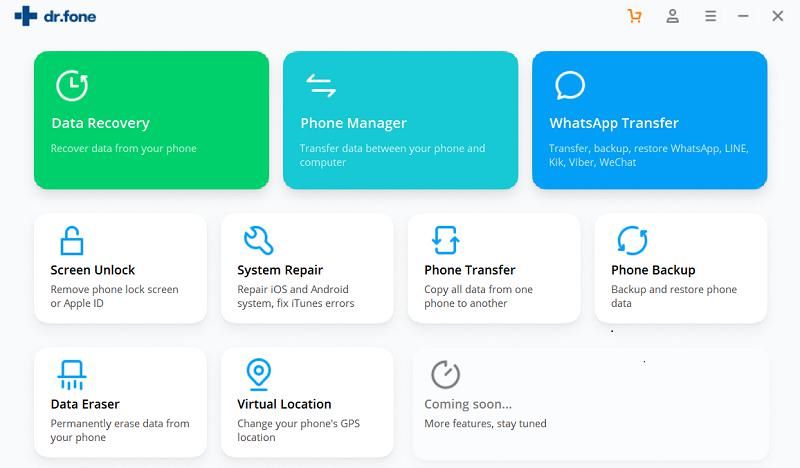 Step 2. Connect your Samsung phone to the system and click on the "Start" button after it gets detected.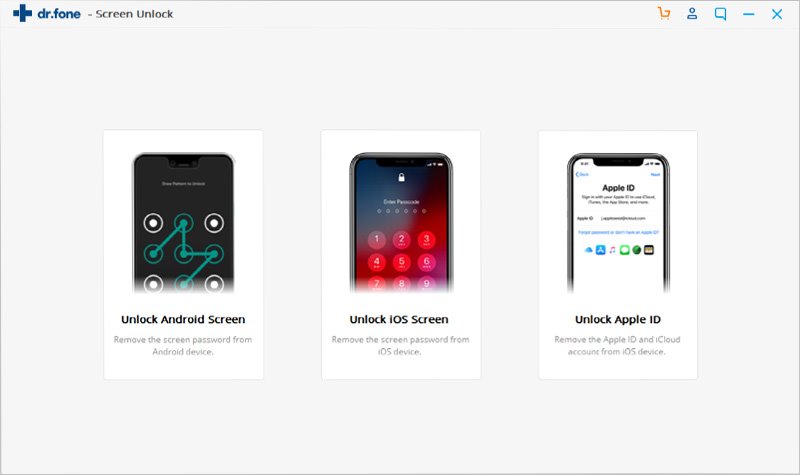 Step 3. Enter details related to your phone including its brand, name, and device model. Confirm the entered device model information by typing the displayed code and click on the "Confirm" button to proceed.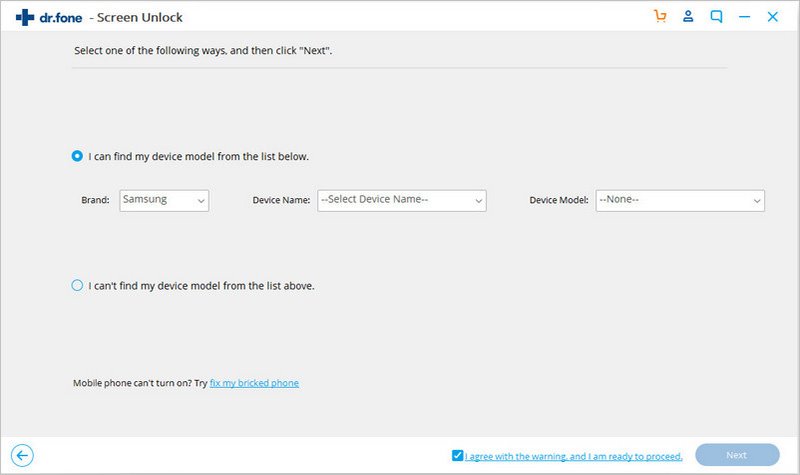 Step 4. Now, you need to put your phone in the download mode. To do this, press Home + Power + Volume Down buttons followed by the Volume Up button.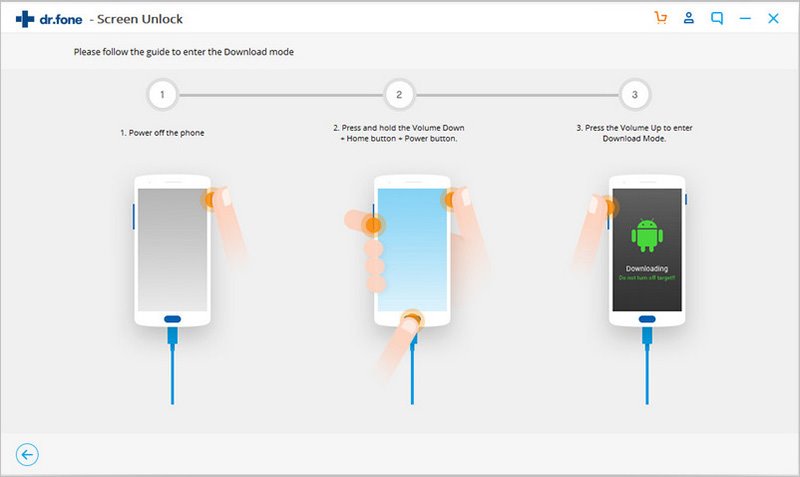 Step 5. As soon as your device would enter the download mode, it will start downloading the relevant recovery packages for your phone.
Wait for a while for the process to be completed. In the end, your Samsung phone would be restarted in the normal mode without any screen lock.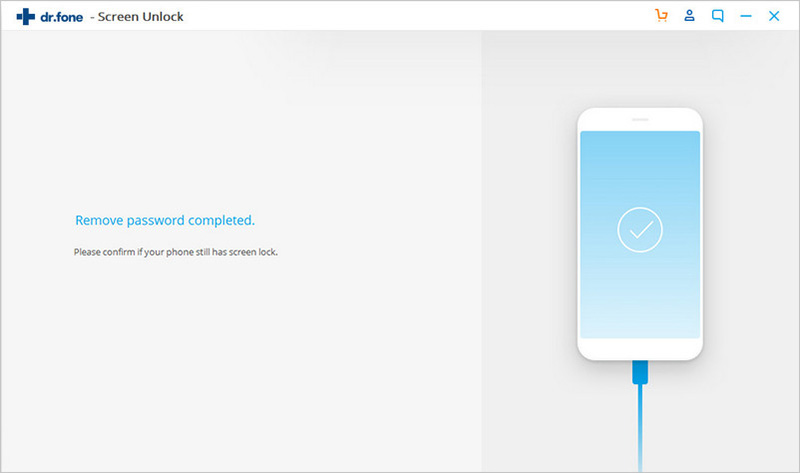 Conclusion
By following the method of your choice, you can easily bypass Samsung account like a pro. As you can see, with dr.fone – Unlock (Android), you don't need the synced Google account credentials or any other unwanted detail.
Simply connect your device, launch dr.fone, and follow the simple on-screen instructions to unlock any Samsung devices. Go ahead and download it on your system right away and never encounter problems like FRP lock Samsung.