Still thinking about how can I reset my Samsung Password? We often get stuck with password lock problem. Although locking the smartphone screen is a good option to keep your data safe but what if you get locked out. May be you forgot the password, PIN or pattern or may be someone tampered your locked and locked you out. You do not need to rush to a Samsung store for Samsung password reset. I came across the ultimate software to reset Samsung password.
Part 1: The Best Solution to Get Access to Samsung when Forgot Password
Locked out of your Samsung phone? Deal with the problem with iSkysoft Toolbox – Android Lock Screen Removal software. The software is choicest option to ensure no data corruption or loss. A quick and easy to follow software that unlocks your screen and protects all the contact list, audio, video, apps and files with bothering you over the backups and data corruption. The Samsung password reset issue can easily be resolved with this software as its android compatible.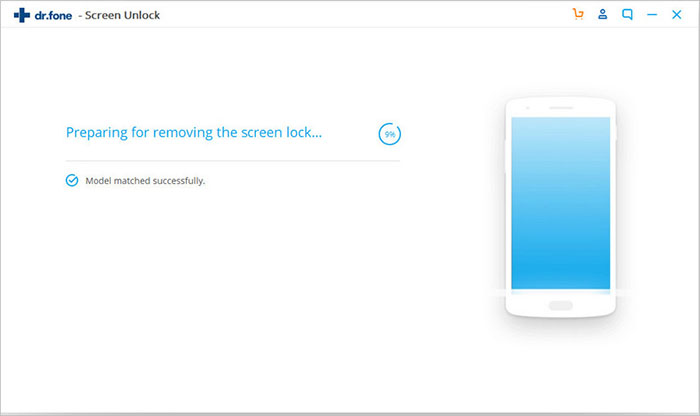 This tool is able to unlock any kind of lock be it fingerprint, password, pattern and pin.
It assures no alteration of the data while using the software.
It removes the lock screen in few seconds.
It is able to work with various scenarios like forgotten passwords, disabled phone, hacked phone and more.
Android Lock Screen Removal offers full security as well.
How to use iSkysoft Toolbox for Samsung phone lock password reset
Step 1: Install iSkysoft Toolbox for Android on your computer. When you launch the iSkysoft toolbox shortcut make sure to chose the option of 'Lock screen removal' for the quick removal of screen lock. Connect the Samsung device for the Samsung phone password reset to your computer with a USB cable. The software will prompt you to complete the process of 'USB debugging' on the Samsung device.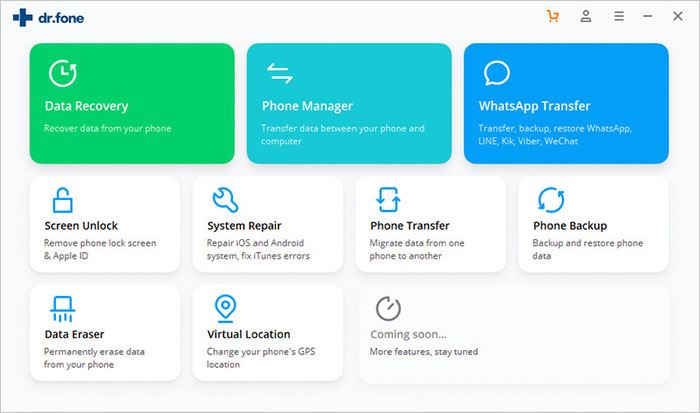 Step 2: Then click 'I agree with the warning and am ready to proceed' in the next window to continue. Now the software will require you to enter the Download Mode on the phone. You can just follow the instuctions on the software. Like the image below. Then click on the "Start" button.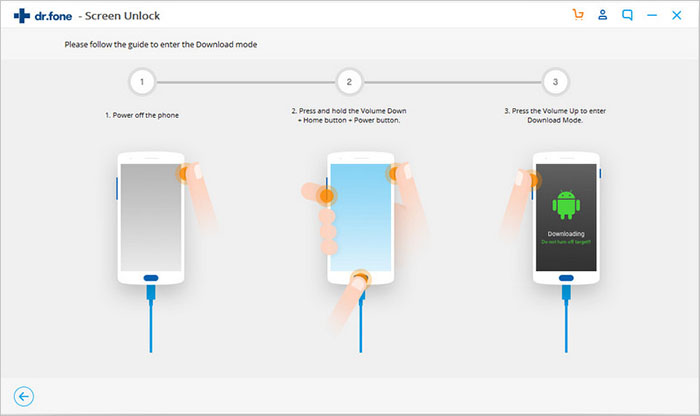 Step 3: The recovery package is matched and the software will remove your passwor. It will prompt you to check whether the screen lock is removed. Once confirmed remove the USB cable and your phone is lock free.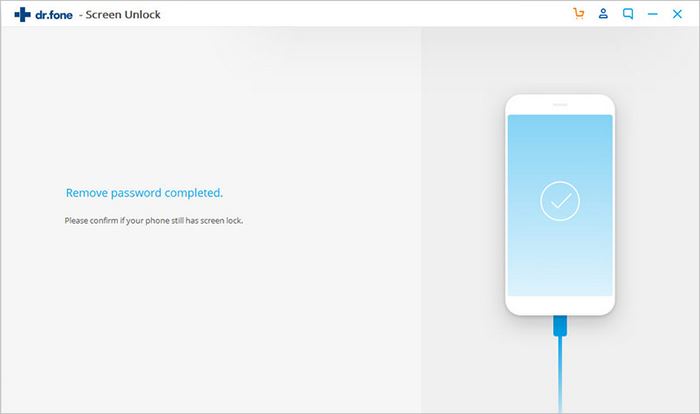 Part 2: Unlock Samsung using "Find My Mobile"
Guide to use Find My Mobile service to reset Samsung password:
Step 1: Browse the Find My Mobile service on a website on the computer as the service does not have an App yet.
Step 2: Login to your Samsung account that is added to your phone and select your device. If you are not able to find your device simply go and do a search in Find option.
Step 3: Expand the options by clicking more and select Unlock my device. Send unlock request and it will be unlocked and you will be promoted to setup a new lock.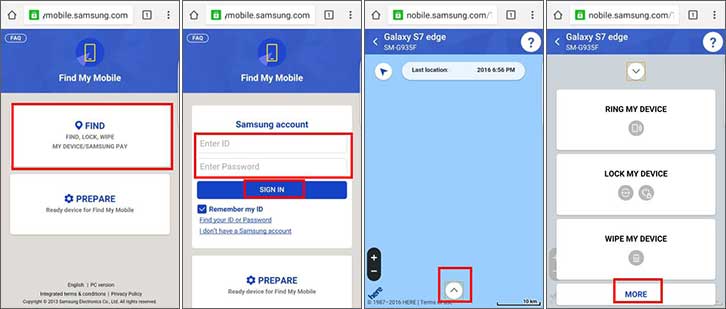 Note: Samsung offers a service to reset Samsung password, it's the Find My Mobile service. An official way to unlock your locked Samsung phone is to use Find My Mobile service has two drawbacks:
1) You need to have the Samsung account added to your phone prior of getting locked out.
2) Your Wi-Fi should be on before the Find My Mobile service allows you to unlock your phone.
Part 3: How to Reset Password on Samsung Phone
If your current password tough to remember and you already faced the problem of getting locked out. Reset or change your password to something that's hard to break and easy to remember with these simple steps.
Step 1: Go to the "Settings" on the Android phone --> Select the Security option --> In Screen security chose Screen lock and you will get options like --> Click one of the options and set up your screen lock.