Straight Talk is a virtual network operator regularly known to offer the best services across the states. From fair and non-contract tablets and phone plans, there are a lot of excellent services presented by this company. Moreover, you will probably get the best quality yet reasonable prepaid Android and Apple phones from them. Even though there are bunches of advantages related to Straight Talk, it has several disadvantages.
If you purchased your phone from Straight Talk, it would be SIM-locked. That implies you can't utilize a SIM card from another carrier. If you want to use an alternate carrier's SIM card, it can bother you.
To avoid this, you should know how to unlock a Straight Talk phone to allow other SIM cards. In any case, you should meet explicit requirements to acquire the unlock code. Therefore, we have discussed the safest methods to unlock a Straight Talk phone.
Part 1: Some requirements to Unlock Your Straight Talk Phone
Before you try to unlock your Straight Talk phone, make sure you meet the following conditions:
Probably should have presented an unlock request.
You must own a Straight Talk phone in working condition.
You probably should have used a locked phone from Straight Talk for less than a year.
The gadget has not been accounted for as lost, taken, or engaged in theft.
The phone number has not been ported or reused.
You should, as of now, own a Straight Talk gadget whose model is not older than at least 6-7 years.
You should present the unlock request when your phone is active or 60 days after the service lapses.
Nonetheless, if you are from the military, Straight Talk will respect your unlock request when you give the deployment papers, and your phone isn't blacklisted. You don't need to meet different conditions.
Part 2: Steps to Unlock a Straight Talk Phone?
1. Contact your Service Provider and Get the Unlock Code
All SIM-locked phones need an unlock code to get unlocked and be able to support SIM cards from all the carriers. However, it is hard to find these codes, and if you do, they cost you a lot of bucks. Many online tools will give you cheap services; however, they are not secure enough.
Before going for a third-party program or a specialized approach, we recommend contacting Straight Talk customer service unlock phone. We suggest you call the company from another phone and give them your phone details.
Straight Talk will then give you an unlock code for your phone. You can utilize this unlock code to network unlock your phone. In any case, this cycle could take some time, but it is an effective method.
Furthermore, it is a straightforward and best way to deal with unlocking your phone. Yet, it depends on your service provider's time to provide you with the unlock code. You can utilize any SIM card when you unlock Straight Talk phone.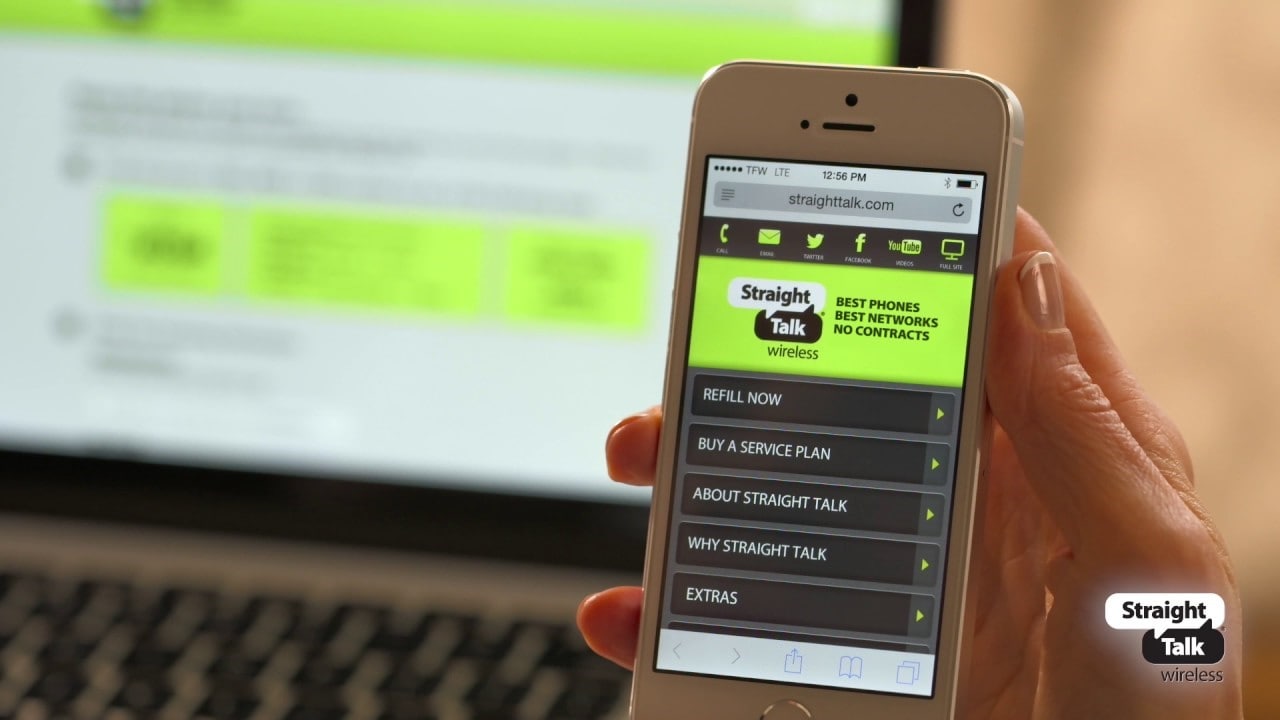 2. Get a New SIM card
This strategy will work if you utilize a SIM card other than the one allowed for your phone. Thus, you must purchase a new SIM card in such a case. Nonetheless, be careful to get a SIM card from the carrier supported by your network provider, i.e., Straight Talk. Therefore, after you buy the SIM card, you can unlock your Straight Talk device using the following steps:
Step 1.

Switch off your phone and eject the SIM card tray from your phone.
Step 2.

Remove the unsupported SIM card from the tray.
Step 3.

Put the new supported SIM card in the tray and switch on your phone.

Your device will then start roaming the network with the new SIM card.
Bonus Tips: Easy Tool When You Need to Unlock a Straight Talk Phone
Your phone will be locked if you are a contract iPhone client or purchased a second-hand iPhone with a monthly payment plan. Perhaps you are puzzled about how to unlock a Straight Talk phone to change to an alternate carrier. This SIM lock is because Apple allows the network supplier to lock your iPhone so you can use it only in specific countries or a particular SIM carrier.
But Relax. Dr.Fone gives helpful SIM unlock services for iPhones. This guide will show you the whole cycle of how you can take care of the issue.
Unlock all types of screen lock on Android device within clicks, including Google FRP lock, phone password, fingerprint lock, PIN, pattern, etc.
Support to bypass Google Account verification on Android 6/7/8/9/10/11/12.
Bypass Android lock screen in any scenarios anytime, such as forgot password, too many wrong attempts, physical damaged, unknown password, etc.
Support to unlock 6000+ Android phones, including Samsung, Huawei, Xiaomi, LG, etc.
No worry about data loss, Dr.Fone supports to remove Android locks screen without erasing any data on it.
Step 1.

Open Dr.Fone-Screen Unlock and tap on "Remove SIM Locked".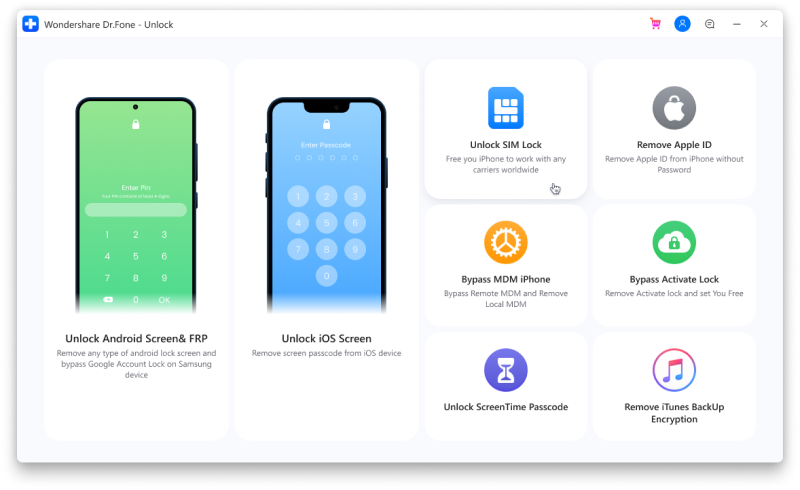 Step 2.

Tap on "Start" to enter the course of authorization check.

Ensure your iPhone has connected to the PC. Click on "Confirmed" to proceed.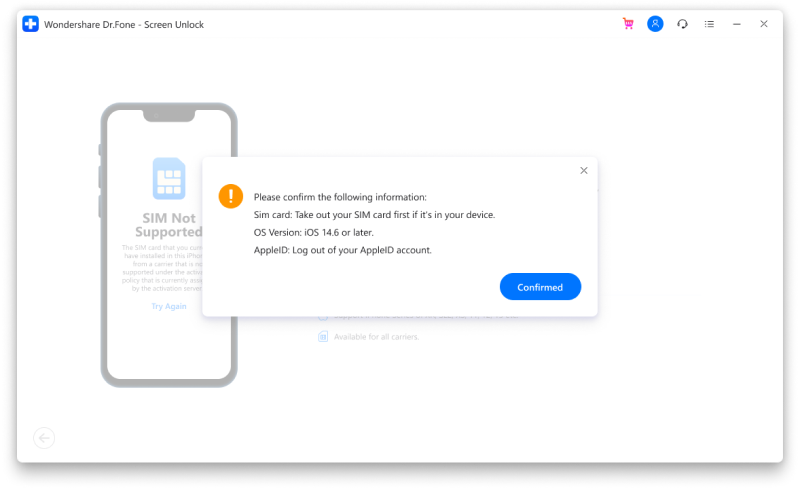 Step 3.

Dr.Fone will send the configuration profile to your gadget.

Do make sure to adhere to the steps to unlock the screen. Select "Next" to proceed.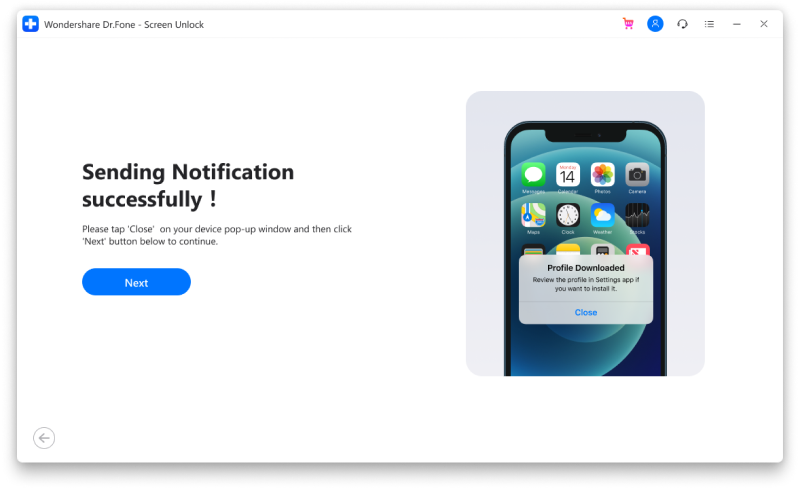 Step 4.

Install Configuration Profile.

Close the popup window and go to "Settings > Profile Downloaded." Then, at that point, click "Install" and enter your screen PIN.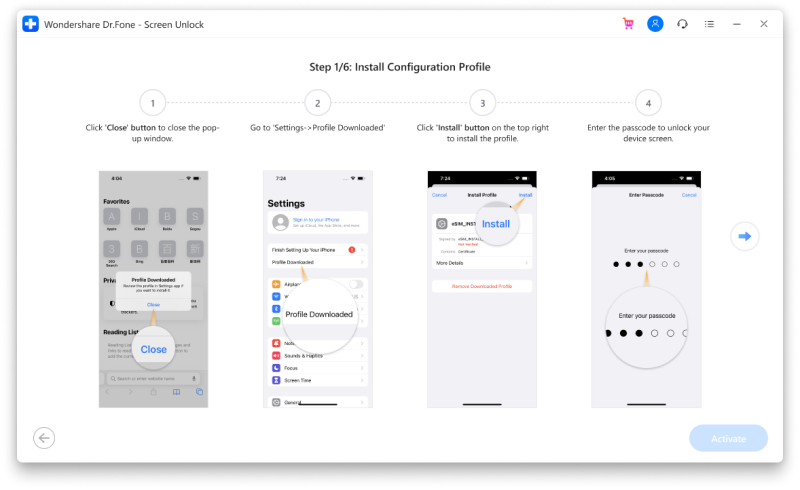 Select "Install" on the upper right, and afterward, click the button again at the base. After completing the installation, go to Settings > General menu.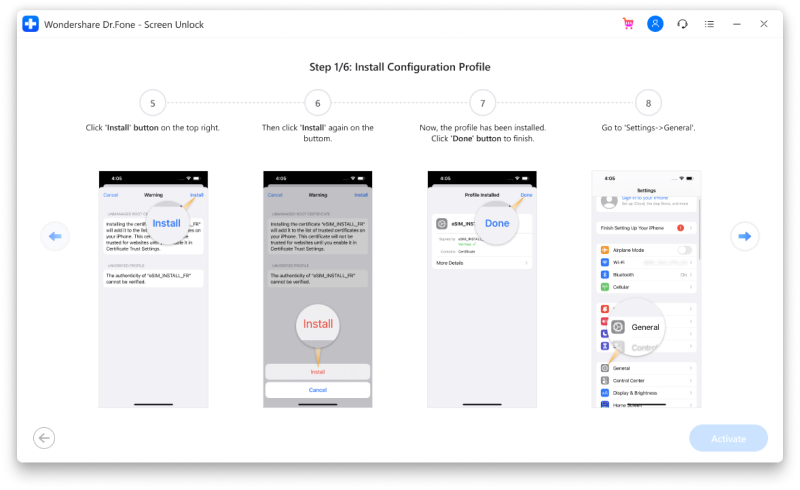 Step 5.

Pick "About" and the "Certificate Trust Settings" snap.

Then, at that point, turn on the "SIMHUB" and tap on Continue.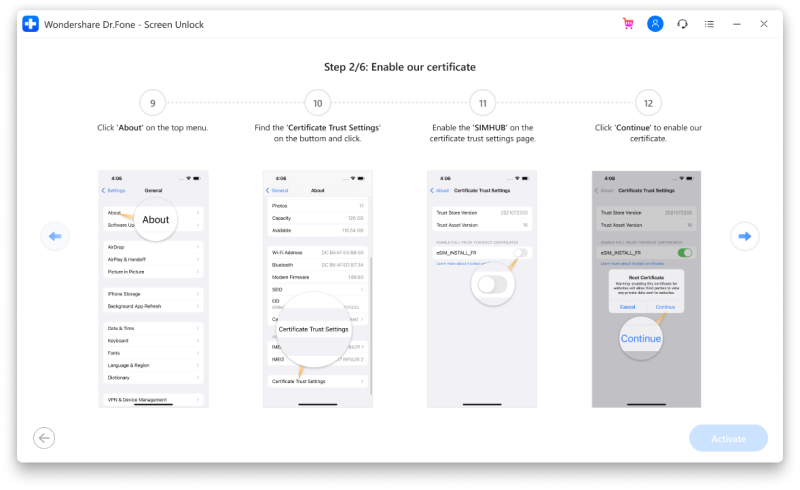 Step 6.

Go to Wi-Fi from Settings, and afterward, tap on the exclamation mark on your network.

Then, click the Configure Proxy > Manual.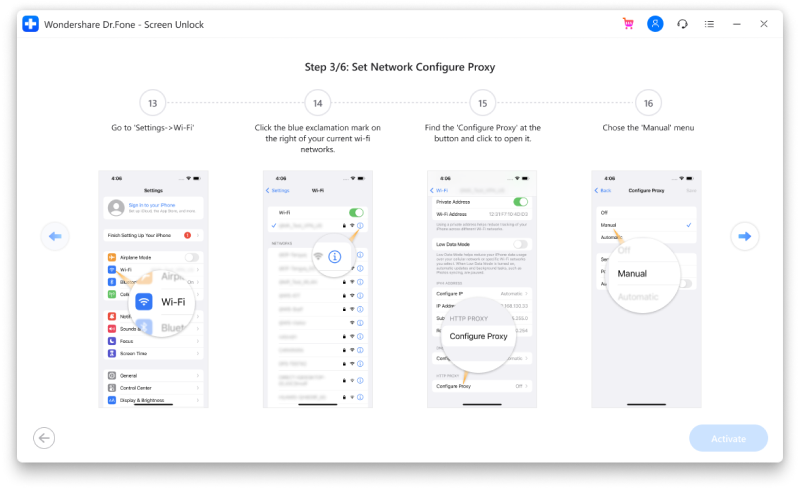 Step 7.

Enter the data beneath and pick "Save."

Then go to Cellular from Settings and tap "Add Cellular Plan." Then, tap on "Activate" to proceed.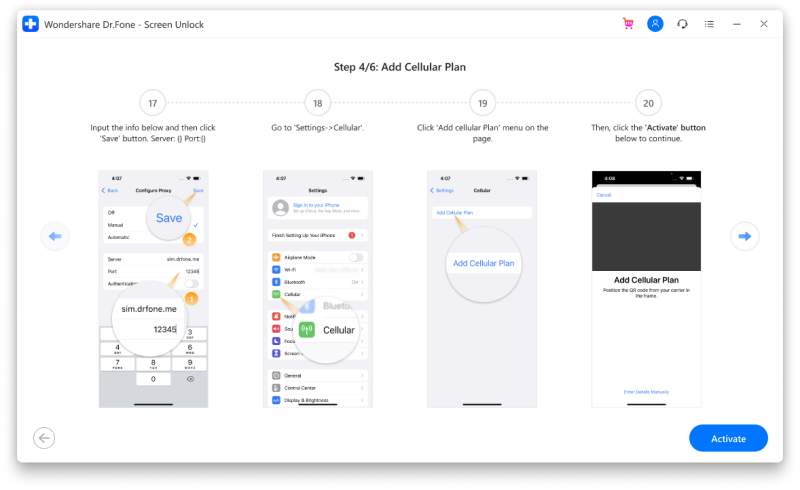 The Bottom Line
Having a SIM-locked phone can bring a lot of trouble, especially if you are moving to another place. You will be bound to use only one network. Therefore, most users might opt for an unlocking technique to avoid these situations. Here, we discuss how you can unlock Straight Talk phone. So, if you have a locked phone, we recommend you use these techniques, especially Dr.Fone-Screen Unlock.