Possessing an unlocked phone means that if you travel to one more country, you can purchase a SIM card to use in that country. When you leave, you can switch your old SIM card to continue service with TracFone.
TracFone is notable for not permitting their phones to be opened. To open their phones, you need TracFone unlock codes. But since FCC rules and decisions are against TracFone, they are expected to unlock phones after a specific date. If not, they have to offer a credit or refund some money as a discount.
In any case, TracFone is an organization that has strict conditions. It is a thing that many clients find exhausting. In these cases, there are a few different solutions that you can attempt for TracFone unlock. You can get expert tools like Dr.Fone or use web-based services. In any case, follow this article to learn more.
Part 1: How to Unlock Your TracFone Phone in 3 Steps?
1. Ask your Carrier to Get the Unlock Code
The main strategy is to contact TracFone to open your device straightforwardly. You can find their client service by calling 1-800-867-7183, generally between 0800 and 2345 hours, Eastern Time (ET).
When you get connected to a TracFone delegate, you can demand the TracFone unlock codes that permit you to open your device. The person will use your number to look at your device's status. If it meets the conditions, you will get the network code, which will be somewhere in the range of 10 and 15 digits in length.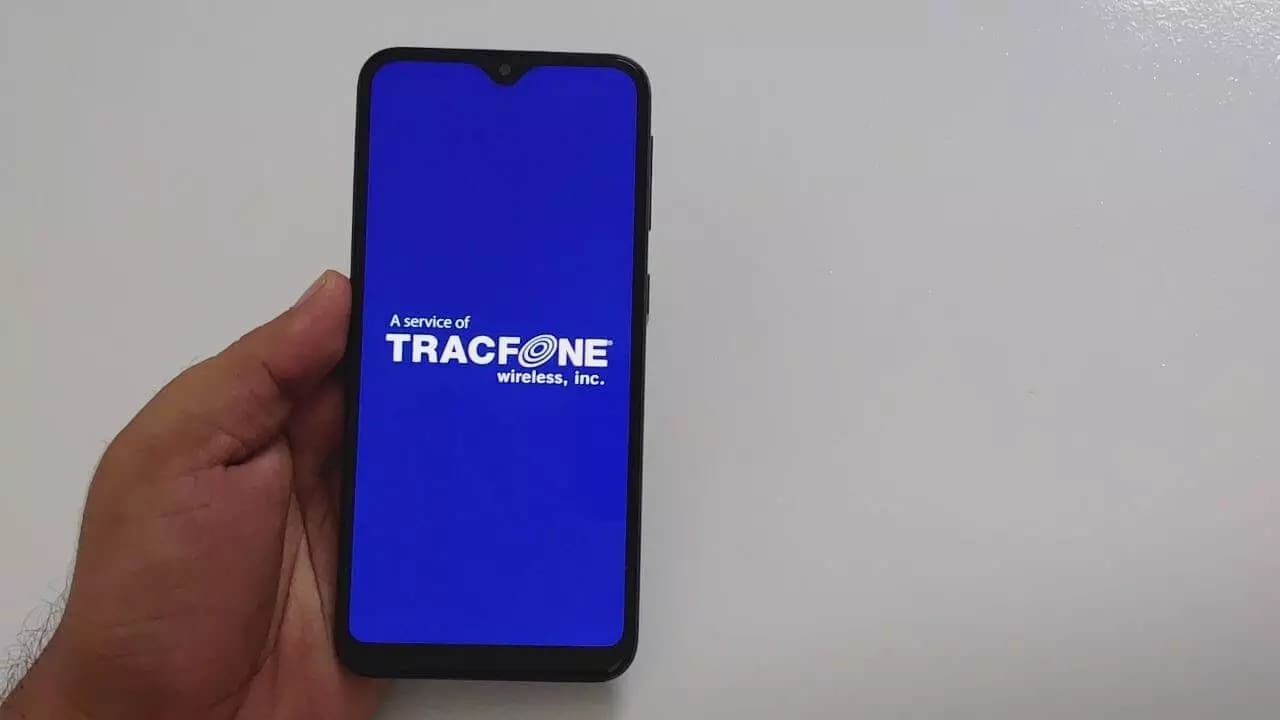 2. Check Whether You're Qualified to Unlock It
If your phone fulfills the conditions, you can proceed with the unlock process for your phone. If your phone isn't qualified, you must meet all requirements for a credit towards another phone or a discount.
Requirements
The phone should be engaged on TracFone's network for no less than a year.
Military staff can unlock their carrier lock even after 12 months.
It should not be involved in illegal activity such as theft, robbery, etc.
It would help if you were within 60-days of being a functioning TracFone client.
Your device must be activated on the TracFone carrier after February eleventh, 2015.
There should be no physical damage to the phone.
3. Get a SIM Card from Another Carrier
You can buy a SIM card from another carrier when you get the TracFone unlock code from TracFone. After getting the card, power off your phone, switch the SIM card and turn on your device. You should get a warning that your phone is locked; however, there should be a place for you to enter your unlock code. After keying in the code, your phone will want to utilize the new SIM card. You can constantly switch SIM cards at whatever point you like. Make sure to switch your phone off and back on.
So, that is everything on how to unlock a TracFone prepaid device. It is a genuinely simple process if your phone fulfills the conditions.
Part 2: Easy App to Unlock Your TracFone SIM Card
If you are a TracFone contract iPhone client (iPhone XR to 13 series), you can utilize a TracFone SIM card with this device. Sometimes, there will be an issue when changing the network card in another region. It can also happen when you purchase an old iPhone and try to use your personal SIM card carrier in it.
Therefore, we present Dr.Fone - Screen Unlock, which can assist with settling all the TracFone SIM lock issues rapidly and efficiently.
Unlock all types of screen lock on Android device within clicks, including Google FRP lock, phone password, fingerprint lock, PIN, pattern, etc.
Support to bypass Google Account verification on Android 6/7/8/9/10/11/12.
Bypass Android lock screen in any scenarios anytime, such as forgot password, too many wrong attempts, physical damaged, unknown password, etc.
Support to unlock 6000+ Android phones, including Samsung, Huawei, Xiaomi, LG, etc.
No worry about data loss, Dr.Fone supports to remove Android locks screen without erasing any data on it.
Step 1.

Open Dr.Fone - Screen Unlock and pick the "Unlock SIM Lock" tool.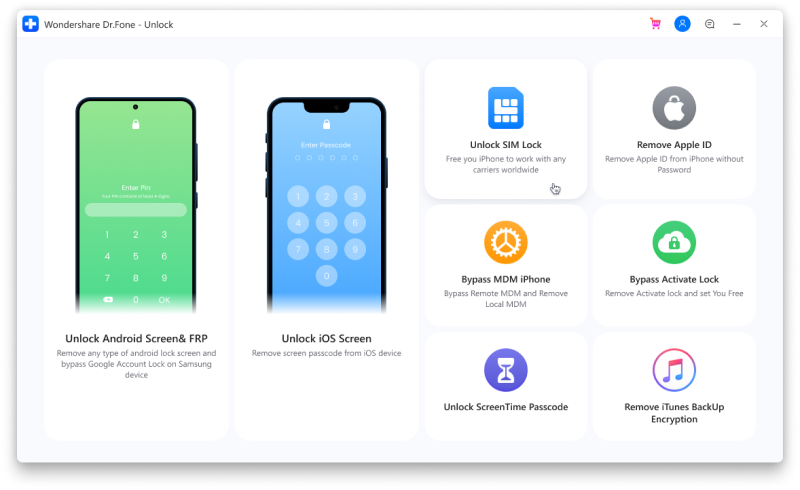 Step 2.

Connect your phone to the PC. Complete the approval confirmation process with "Start" and snap on "Confirmed" to proceed.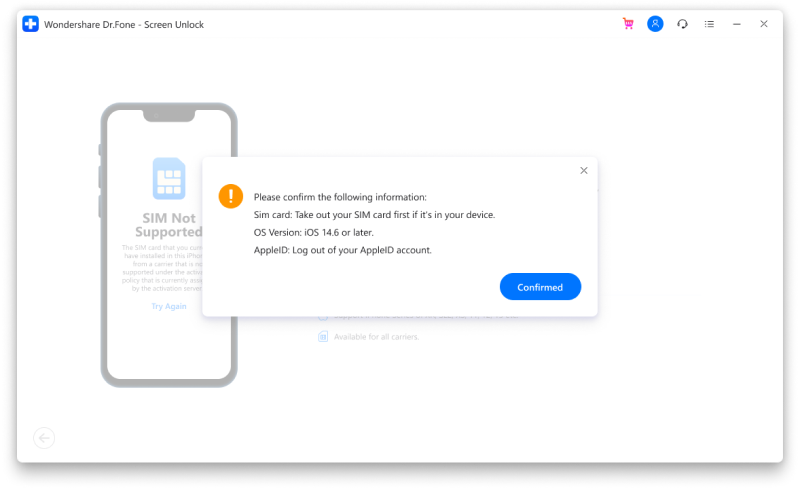 Step 3.

Wait for the configuration profile shows up on the screen.

Then, at that point, notice the manual for the screen unlock. Select "Next" to proceed.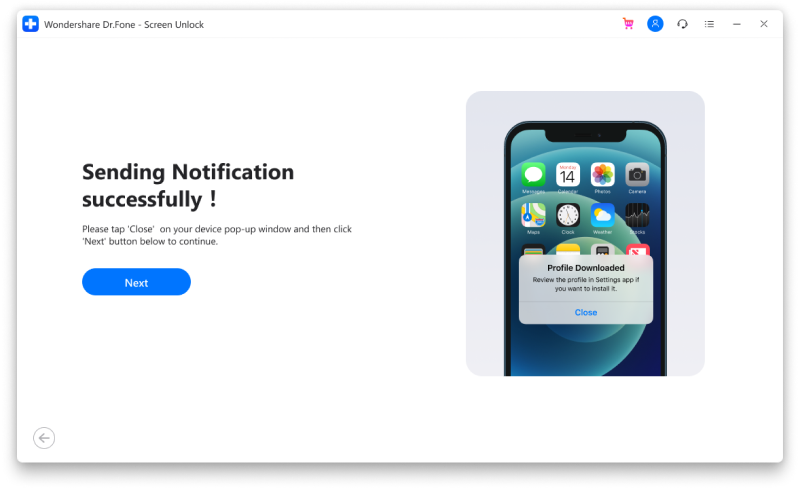 Step 4.

Close the popup page and go to "Settings > Profile Downloaded."

Then click "Install" and unlock the screen.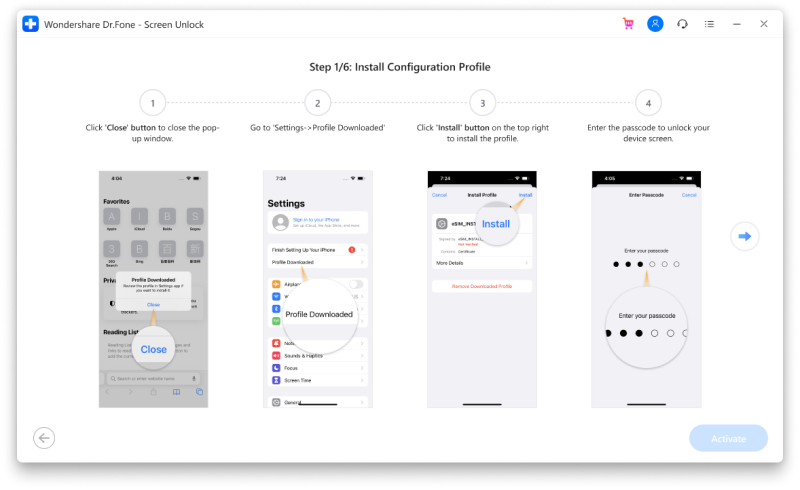 Step 5.

Click on "Install" and afterward click the button again at the base.

After the installation, go to the General tab from Settings.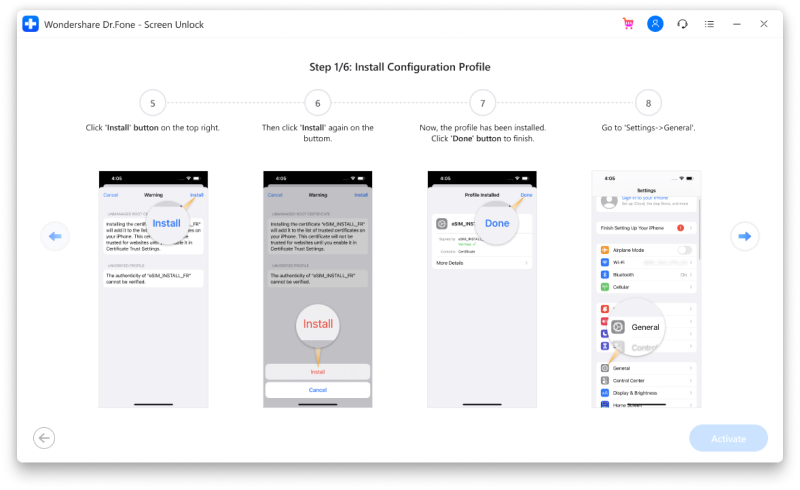 Then, at that point, follow the manual cautiously, and you can unlock your TracFone iPhone soon.
Part 3: FAQs
Q1. What are the requirements to unlock a TracFone phone?
A1: A portion of some general requirements are:
The device should be on a TracFone service for less than a year.
The clients can demand the TracFone unlock codes provided they have a functioning service for around 60 days after their past service termination.
The device must not be lost or involved in theft.
The device ought to be in working condition.
Q2. Can I get my refund if I can't unlock the TracFone phone?
A2: Yes, according to the new rules of FCC, you can get a refi=und if TracFone cannot unlock your device. However, you must provide TracFone with the required details and be eligible according to the requirements.
Q3: Is there any universal code to unlock the TracFone phone?
A3: No, there is no universal code for TracFone unlock. However, you can get one from the company by contacting them through their helpline.
Conclusion
That's all about the TracFone unlock. We hope the above methods will help you use your favorite network carrier. However, the best unlock method is to use the expert tool, i.e., Dr.Fone Screen Unlock.
So, if you now have an unlocked phone, you can use any SIM card. Therefore, power off the phone when you travel to another region in or out of the country and need to utilize a PDA service. Then switch the SIM cards, and you can enjoy the new SIM card. Switch the SIM cards back when you return to your place.