Before we start talking about how to unlock Android Pattern Lock without losing data, let's ask ourselves, 'Why do you wish to find a software to unlock Android pattern?' Having a lock screen, whether a PIN, Password, Fingerprint Scan or Pattern is a great security measure to protect your privacy.
However, it can sometimes be a bother when you cannot remember the pattern or password exactly, and cannot get into your phone. The phone screen may also be scratched or cracked and the correct pattern just won't register on the phone. Take it easy, here are 5 software to help you unlock Android pattern lock within a few simple clicks.
[Note] All software here can help you bypass the Android pattern lock without losing data. So, you don't need to regret that you haven't created a backup file of Android.
Read More:How to Unlock Android Phone with Dead Screen
Part 1. Best Software to Unlock Android Pattern without Data Losing
dr.fone - Screen Unlock (Android) is a screen unlock software for removing all kinds of lock screen on your Android device, including pattern, PIN, password and fingerprint. Unlike other methods such as factory reset, dr.fone does NOT lead to loss of data.
Anything that you have on your smartphone will be left intact once you have unlocked the screen. Here is a guide showing you how to unlock the Android pattern. The tool is universally compatible with any android device, so it is one of the best on the market.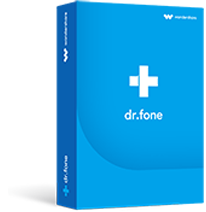 The best tool to bypass all types of screen lock on your Android Phone
Works on multiple lock screen scenarios: Whether the screen is locked due to damage, virus or having types in the wrong unlock password, pattern, PIN or fingerprint scan, you can use dr.fone to unlock the screen safely.
Lossless unlock procedure: With just a simple click of a button, you can unlock the screen without losing any data on your Android device.
High compatibility: Works on a large number of Android devices without any restrictions, and requires no professional skills for every user.
4,290,481
people have downloaded it
Tutorial on How to Remove Pattern Password from Android using dr.fone?
Step 1.
Launch dr.fone - Screen Unlock (Android)
Install and launch the software on your computer and after entering the main interface, click on "Unlock". Now, connect your Android device to the computer and you'll be required to choose the phone's brand, name and model. Subsequently, confirm the removal by checking on "I agree with the warning and am ready to proceed". Then, click "Next" to confirm your option in the pop-up window.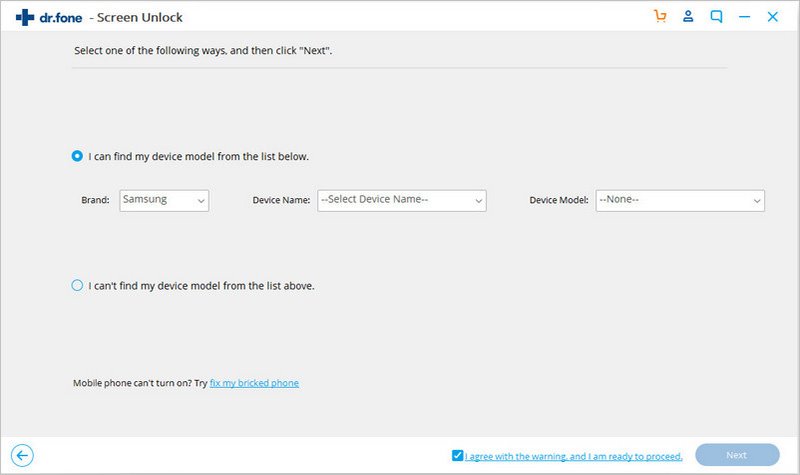 Step 2.
Enter Download Mode
After confirming, you'll be taken to a new window and here, you can follow the onscreen instructions to enter Download mode on your locked Android device.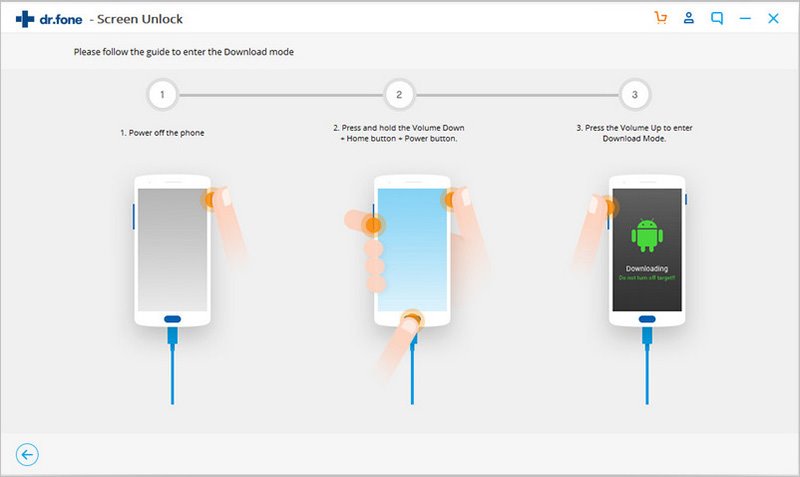 Step 3.
Unlock Pattern Lock without Losing Data
When you enter the download mode, the program will start to download a matching recovery package for your device automatically. After this, you will be able to unlock an Android phone pattern lock without losing data.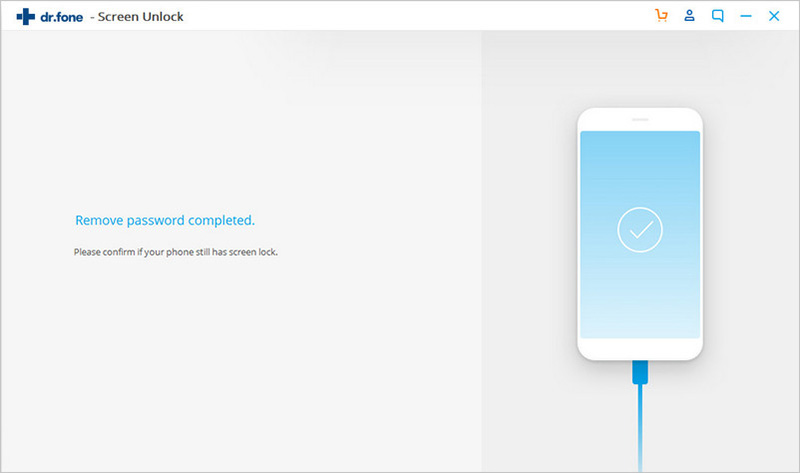 [Update] Looking for more ways to hack the Android pattern lock? Don't worry, here is a definitive guide to bypass the Android pattern lock for your reference. Or you might also wish to know how to unlock Android phones with or without Google Account.
Part 2. Other Wasy to Backup Android Device. [4 Proven Ways]
Besides dr.fone, we have list 4 other proven tools that can help you backup your Android device. We have listed pros and cons for each methods to help you compare them, you can choose the most suitable tools for you after you go through each of them.
1. Android Multi-Tool
This tool is not just effective and is also very simple to use whether you use it to unlock Android phone pattern lock without losing data or for unlocking password, pin or face id lock of your smart device.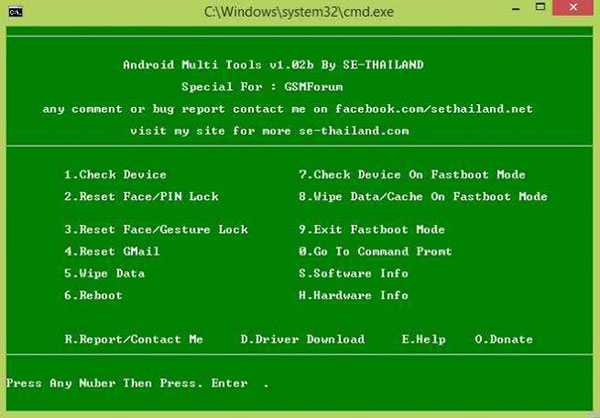 Pros:
As easy as 1-2-3 thing and the UI is very simple, even the non-tech people can use it.
Cons:
High Attention Required: Just a single tap on the wrong option because of carelessness may ruin everything.
---
2. Device SIM Unlock Phone
A yet another simple and easy tool that helps to unlock your android device is Device SIM Unlock Phone. Users can opt between Samsung, Alcatel, Panasonic, Nokia, LG, NEC, Sony, Maxxon, Vitel and Siemens to enjoy the unlock feature.
Moreover, it works for a limited number of smartphones which means you're out of your luck if you are hoping to generate codes to unlock your modern smartphone device.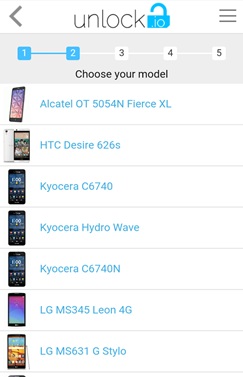 Pros:
Easy-to-use, with simple steps.
Cons:
An active internet connection is required to use it.
It may not include all kinds of Android devices.
---
3. Multi Unlock Software
We now have Multi Unlock Software on the list which is quite an all-round phone unlock software. It not just unlocks password or pin locks but also help you to unlock pattern lock without losing data.
With this tool your can unlock Android patter/password locks for devices like Sony Ericsson, Dell, Samsung, iDen, Palm, Sidekick, Huawei and ZTE. When using this software, make sure to remove your SIM card and plug in your SD card into your device to unlock Android phone pattern lock without losing data.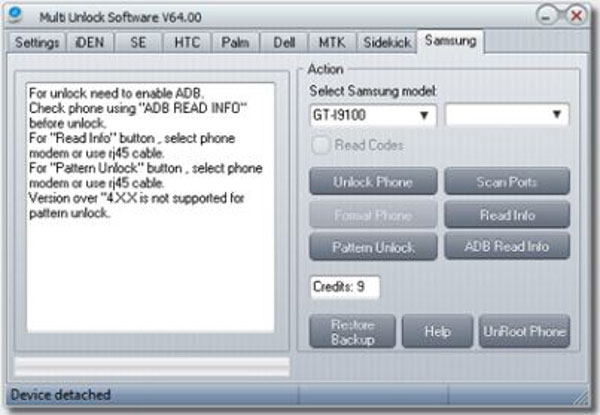 Pros:
User-friendly interface and easy-to-use.
Cons:
Works only on Windows XP/Windows 7.
---
4. UnLock Phone
This software claims to unlock Android pattern or other locks easily with absolutely no understanding of technical details required to perform such unlocking operations. UnLock Phone on the contrary has numerous negative reviews like it doesn't work or is a total waste of money to have one.
But if you wish to unlock Android phone pattern lock without losing data using UnLock Phone software, you have to buy it first as it has no such "Trial Version" like thing. Prior to deciding to give it a shot and let your pocket feel light, make sure to have a meticulous look at the list of devices it supports as you don't really want to pay for something which isn't made for your device yet.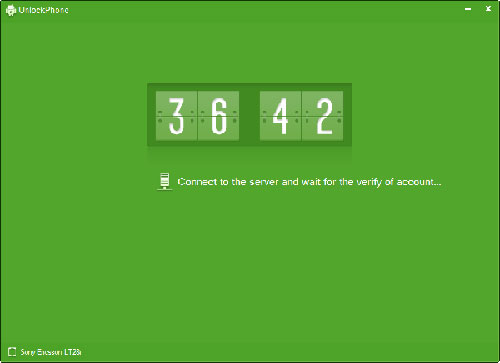 Pros:
User friendly interface and easy-to-use.
Cons:
No-way of testing the credibility of the software that it actually unlocks your device or not.
No trial version is available yet. If you find a trial version for it, remember it is just sort of a false trick, it never actually works.
Write in the End
That's all! There are 5 different software to help you hack pattern lock on Android without any data losing. Now, it's your turn! Which software are you ready to try first?
Here, we could like to recommend dr.fone - Screen Unlock (Android) for your reference again due to its powerful function and simple operation process. Now, you can click the below icon to get the program to have a free trial by yourself.