Imagine turning your mobile phone on and see this vast, colorful message about you winning a 1000$ lottery. Exciting right? Well, it shouldn't be. Most of these ads are fake and contain malware that activates when they are clicked. The malware can harm your data or, worse, give access to it to someone else.
Android smartphones are at a continued pace to enhance their technology, and they have become better at blocking unwanted intrusive ads. But some annoying third-party ads slip through the narrow cracks of the security and ends up invading your lock screen space. Now, the question arises on how to stop ads on my lock screen, and you will get your answer by going through this article thoroughly. This article will introduce you to the best 3 methods by which you can stop, remove, or complete block ads from the lock screen of your Android. So, without any further delay, let's start our guide.
Method 1: Block Ads on My Lock Screen by Checking Downloaded Apps
The ads on your lock screen might be the result of the third-party app you have installed recently or of an updated app. The best solution would be to uninstall the app. Needless to say, if you've just downloaded many apps and aren't aware which one is invading your lock screen, then this would take more than a few minutes.
Fortunately, the following step will guide you how to stop ads on my lock screen through quickly choosing the annoying app that needs to be deleted:
Step 1Open the "Google Play Store" app on your phone. Click on three parallel lines on the left corner of your screen, or simply swipe right to open up a menu.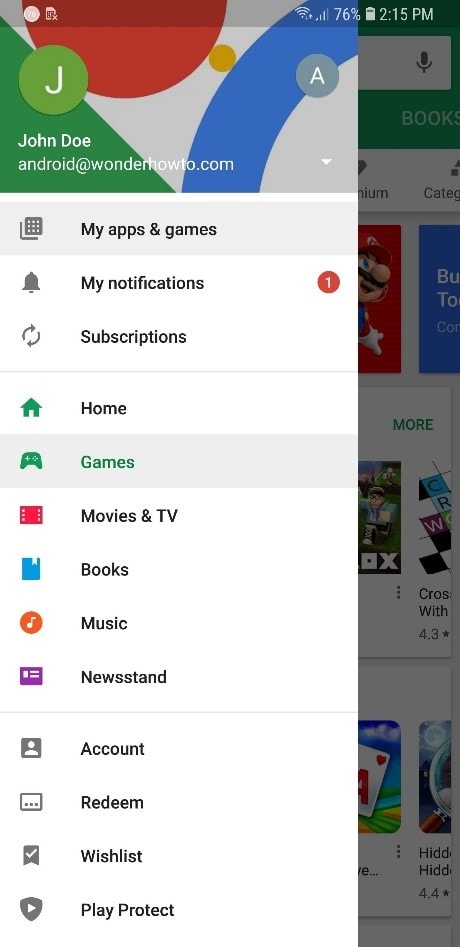 Step 2Select "My Apps & Games" from the menu. Furthermore, tap on the "Installed" option on the top of the page.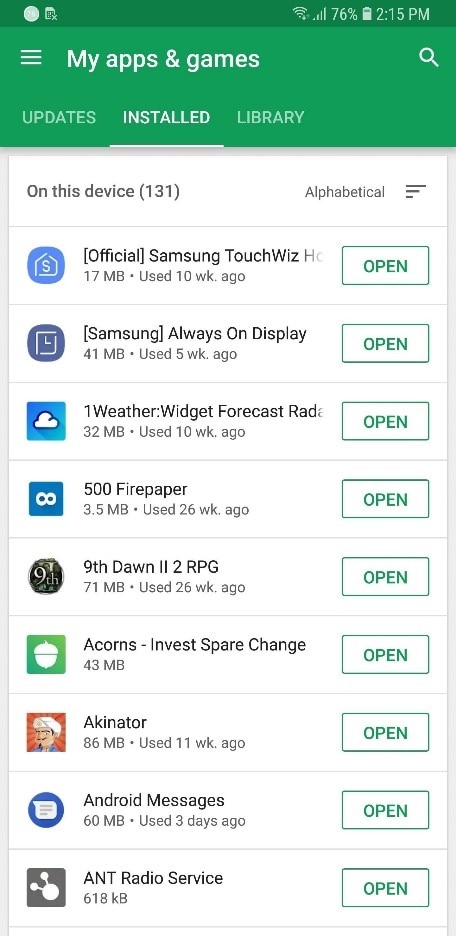 Step 3From the following page, change the sorting order from default Alphabetical order to one of the following:
Choose "Last Used" as most of the unwanted apps that hinder your access to the lock screens run in the background without your knowledge. From there, you can hunt down the shady app easily.
Moreover, select "Last Updated" sorting order to go through the recently updated apps to pinpoint the exact problematic app.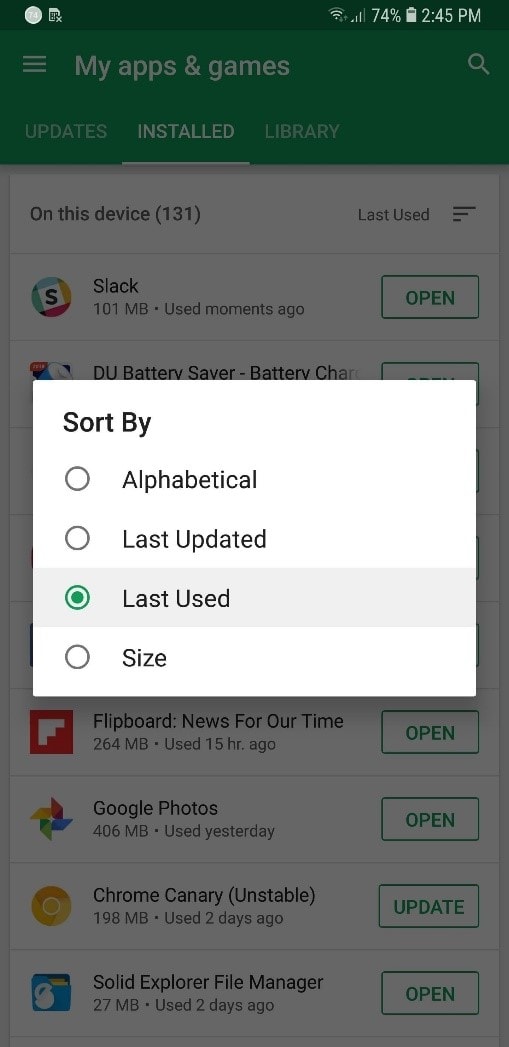 Step 4Select and uninstall any suspicious app. Check if the problem is still persistent, then repeat the steps until it is solved.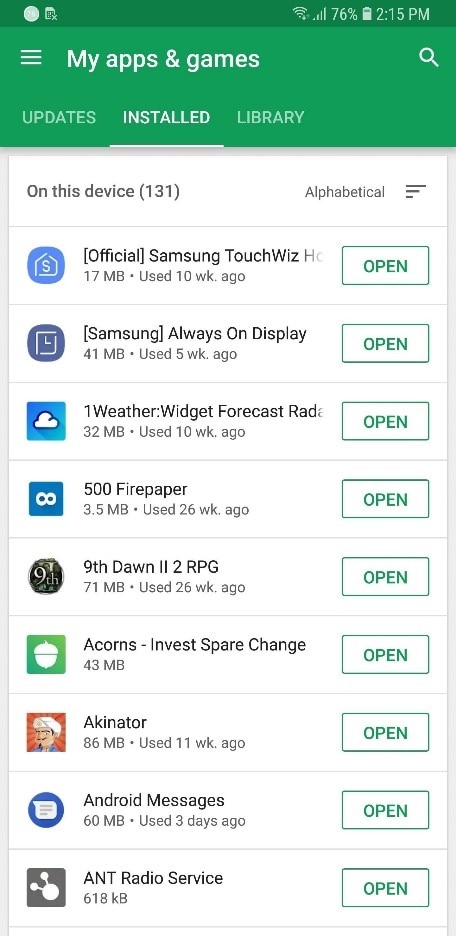 Method 2: Stop Ads on Android Lock Screen by Checking System Settings
Hopefully, method 1 will solve your problem, but if it has failed to dress the problem, let's step right into fixing the problem once and for all by inspecting our settings.
Checking your phone system settings will enable you to check the unnecessary permission you might have given to a third-party app. Follow the listed steps to stop ads on lock screen Android:
Step 1Open your phone "Settings." From the following page, tap on "Apps" and then select "Special Access".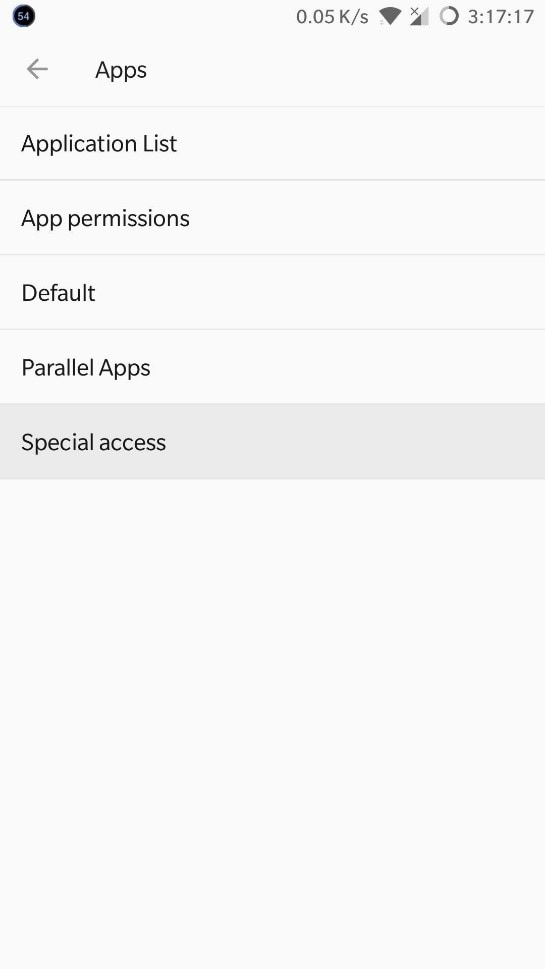 Step 2From the menu, tap on "Draw over other apps" or "Apps that can appear on top" options. The option may variate based on your phone model. Select any suspicious app from the menu.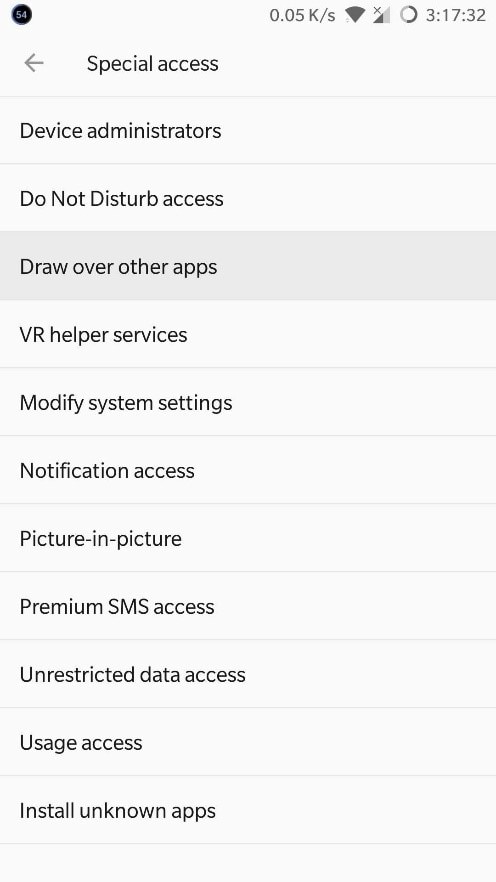 Step 3Aforementioned step will direct you to another page to activate the permission toggle of the app, or the toggle may already be present on the page, depending on the device model.
Step 4Tap the toggle option to cancel out its permission and return to the lock screen to see whether the issue has been resolved.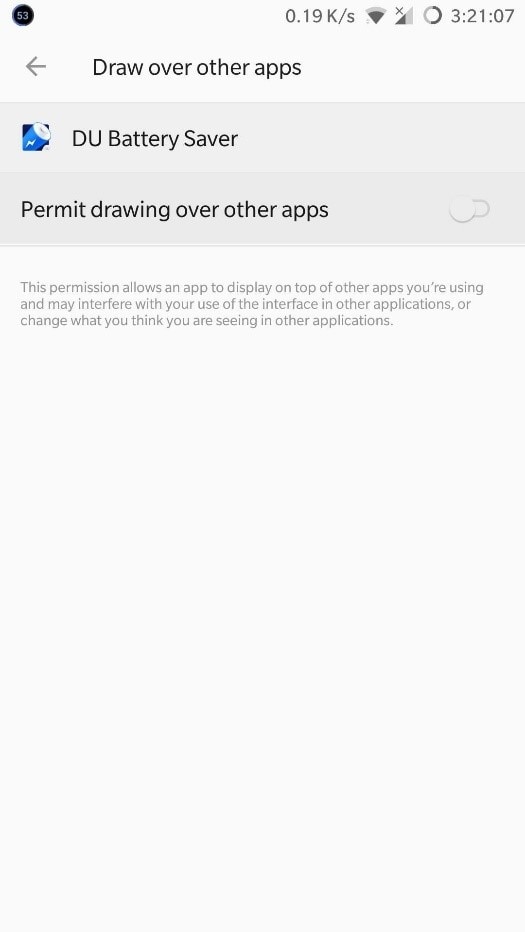 Step 5Go through each of the suspicious applications on the "Draw over other apps" list one by one until the advertisements on the lock screen have vanished and the problem is solved.
Method 3: How to Stop Ads on My Lock Screen by Sliding
The manual slide to unlock is the most commonly used due to being the easiest, most direct, time-saving method that can temporarily bypass the annoying ads for you to unlock.
However, it might be possible that you have been locked out of your phone as you have forgotten the password or multiple attempts of the same password have put a different lock on your phone. But, there is a perfect solution for you to rely on, dr. fone - Screen Unlock (Android).
It provides its user with good encryption and a secure unlocking result, and the best thing is that it doesn't require its user to be tech-savvy to unlock their phone.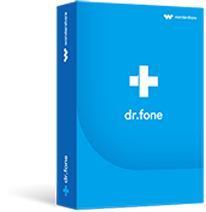 Mighty Tool to Unlock Android to Stop Ads
Unlock your phone pin, password, fingerprint, or any problematic pattern.
A minimalist easy to use interface that facilitates you every step of the way.
Works on more than 500+ Android devices, especially on Samsung and LG, by unlocking phones without deleting any of their data.
Fully compatible with low version operating systems of Windows XP, Vista, 7, 8, and 10.
2,985,172 people have downloaded it
dr.fone - Screen Unlock (Android) is a user-friendly app with simple steps. Follow the below listed key steps to bypass the security of your phone:
Step 1Initiate your password unlock and connect the phone.
Launch the software. Click on the "Unlock" option from the main interface. Then connect your phone with your windows by USB cable and then click on "Unlock Android Screen".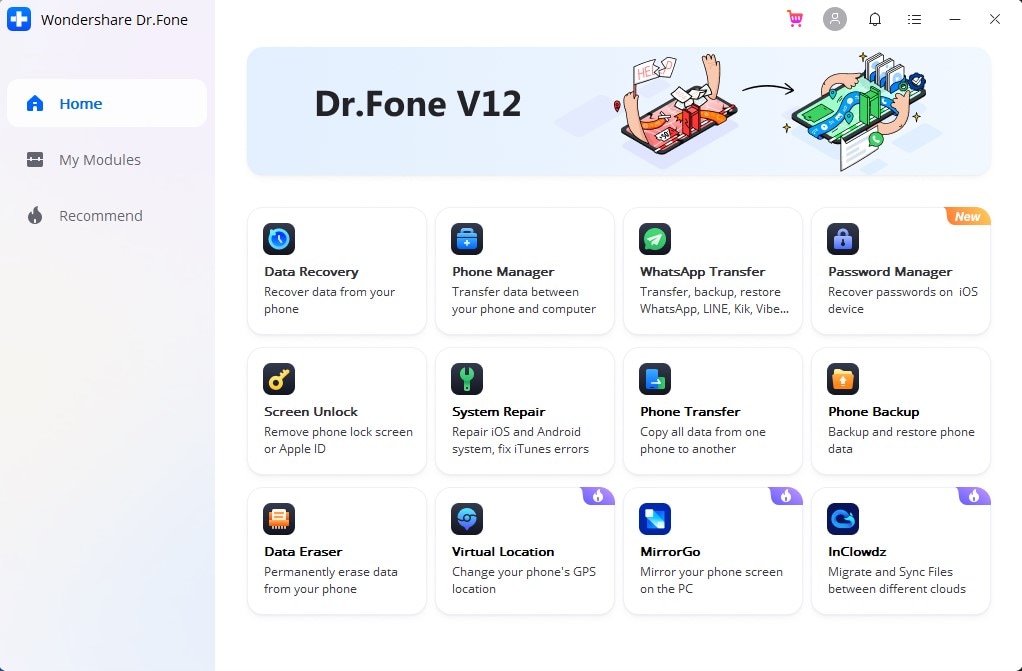 Step 2Enter Device model information.
The next step is to add exact information about your phone as different models need different algorithms to unlock. Make sure to check the "I agree with the warning, and I am ready to proceed" option and then hit on the "Next" option.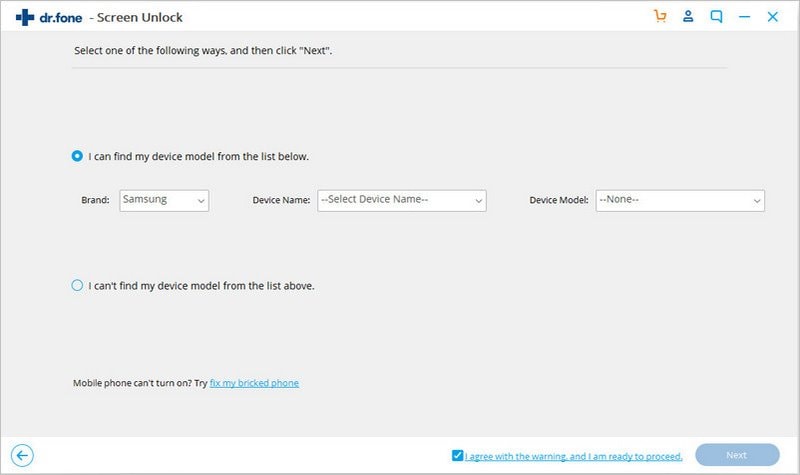 Step 3Initiate Download mode.
After confirmation about your phone, a new window will pop-up. From there, follow the instruction given on the main screen initiate a download mode.
From there, the encrypted data recovery program compatible with your phone model will automatically start downloading. This will take few minutes.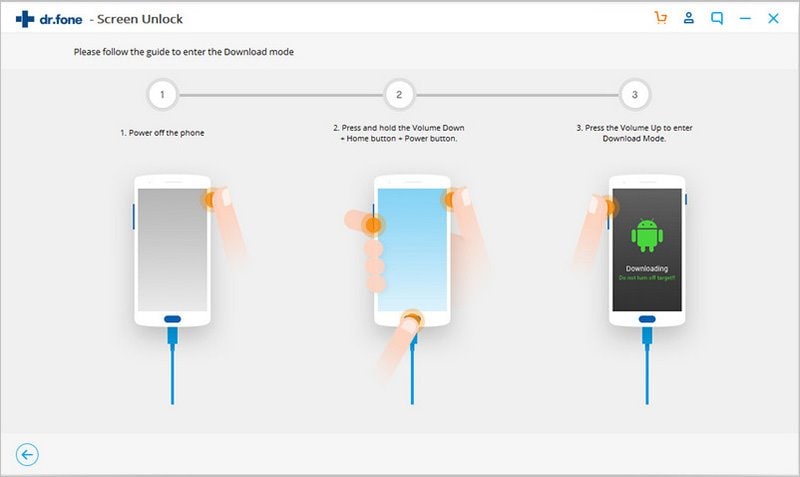 Step 4
Lock screen removal.
After the completion of the recovery package, hit on the "Remove Now" option. This will initiate the cracking of your phone password.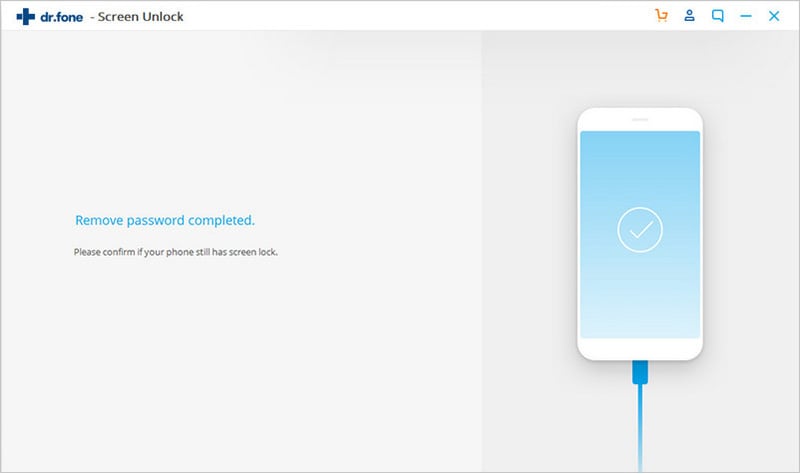 In a lesser time of 5 minutes, dr.fone - Screen Unlock (Android) will unlock any difficult password, and your phone will be free of locked password restriction.
Conclusion
The ads on the lock screen can be harmful to your data or whole mobile set as they often contain malware. So, it must be your foremost vital step to block them as soon as possible. Thus, this article has addressed the very question of "how to stop ads on my lock screen". The three methods of checking recent downloaded Apps, system settings, and manual slide to unlock have been discussed. Using any of the methods mentioned above, you can easily block unwanted ads from your Android mobile.