Understanding FRP Bypass Tool:
While using a mobile phone, usually we set passwords or patterns to prevent unauthorized access by others. If it's just the screen lock then there is not much difficulty to unlock your phone. So, what these FRP bypass Tools exactly mean? Factory reset protection is viable to protect your device and data from unauthorized access in case of theft or loss. Since you are logged into the Android device using Google credentials, it becomes easier to bypass Google account and protect the device and data. FRP bypass programs ensure no one other than you can tamper with the factory reset of your phone and help you retrieve your device data when you forget your factory reset credentials.
1. dr.fone - Screen Unlock (Android)
dr.fone - Screen Unlock (Android) software is a savior when you have lost your Android phone, bought a second-hand phone or forgot the Factory Reset passcode. It helps you bypass the unknown passcode on your Android devices and reset them to use again. You won't lose any data from the device while removing any kind of lock such as pattern, PIN, password or fingerprint on your mobile screen. This software helps to perform FRP bypass on Samsung Galaxy S/Note/Tab series devices.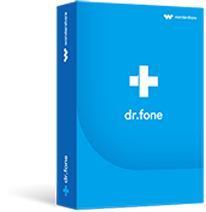 Most Dominant Features of this FRP lock removal tool are:
Support to bypass Google Account verification on Android 6/7/8/9/10/11/12.
One-click solution to get rid of any kind of screen lock you have set on your Samsung mobile phone be it pattern, PIN, fingerprint, or password.
It is secure, as it removes only the screen lock without impacting the phone data or breaching the warranty.
Either your phone is disabled or suffered physical damage, phone is hacked, or you forgot the password, this software can help you bypass the lock screen in any condition.
This software supports a number of Android devices.
You can use the trial version for free and later upgrade to the full version. Just download it and try!
4,290,481
people have downloaded it
The following are the steps about how to bypass lock screen on Samsung:
Step 1. Download dr.fone and select "Screen Unlock" on the home page.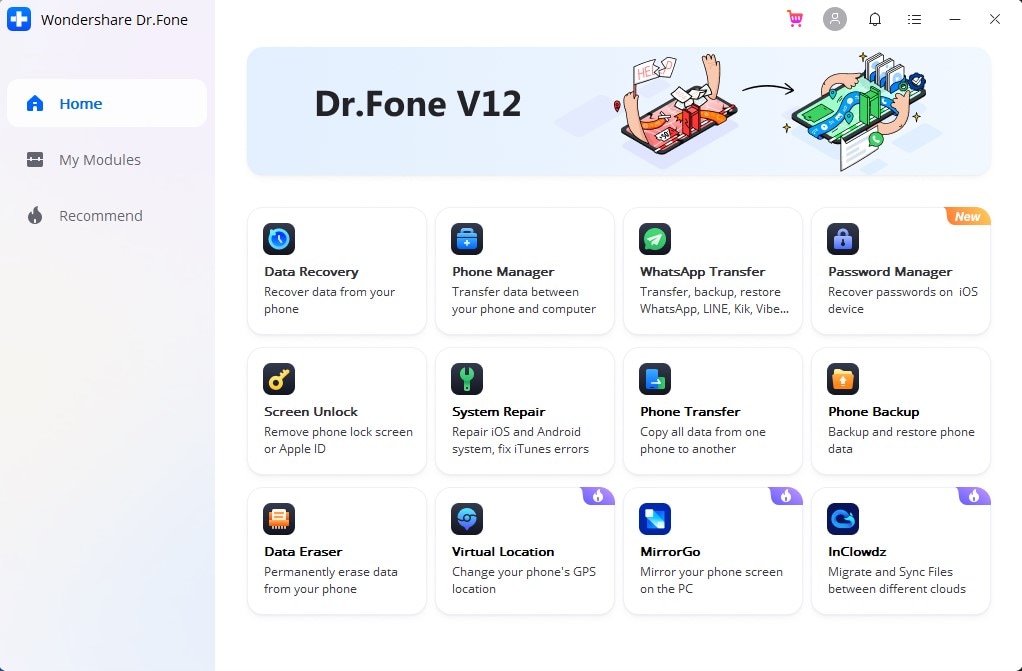 Here choose "Unlock Android Screen/FRP" from the six unlock types, then select "Remove Google FRP Lock" to get started.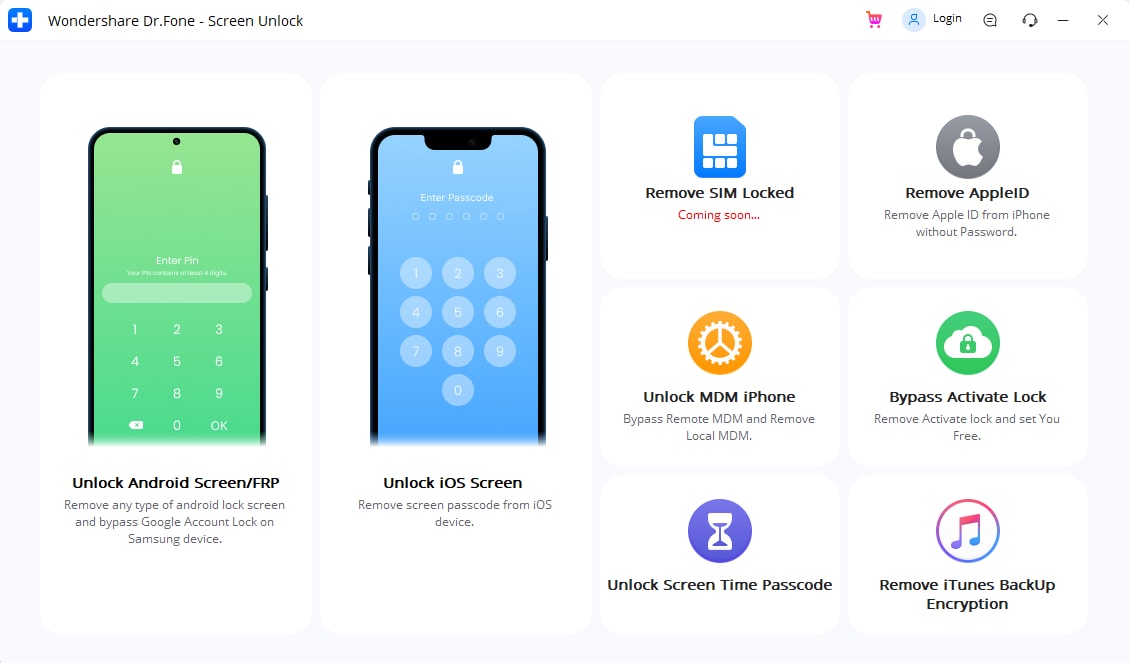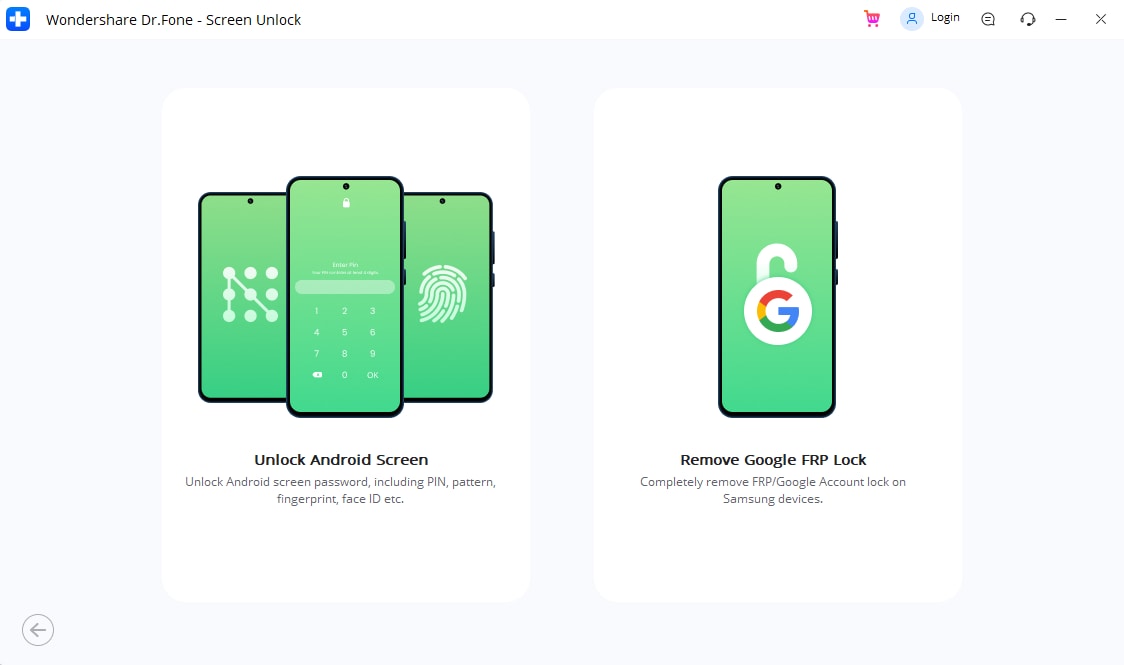 Step 2.Select the Android OS version, then click "Start".
Please choose the OS version of your phone from the below screen, if you don't know the OS version, please select "Not sure the OS version" to figure it out.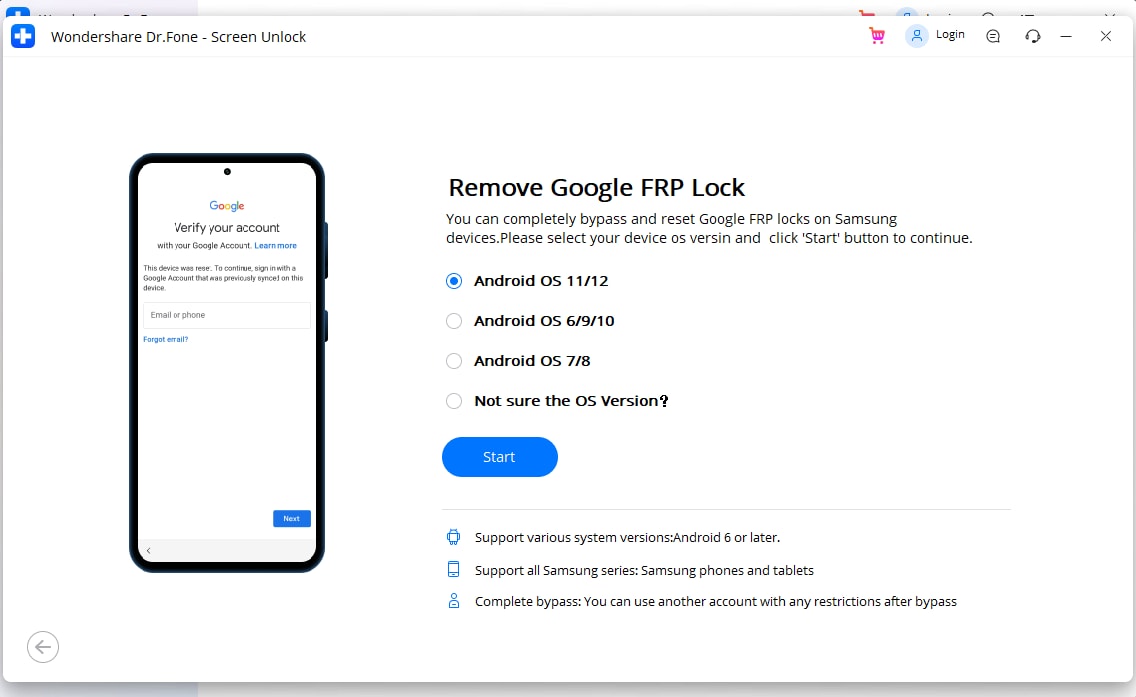 Here taking "Android OS 6/9/10" as an example to show you how to bypass FRP lock, and connect your Samsung phone to the computer.
Once the device has connected, "Screen Unlock" will send a notification on your locked Samsung device.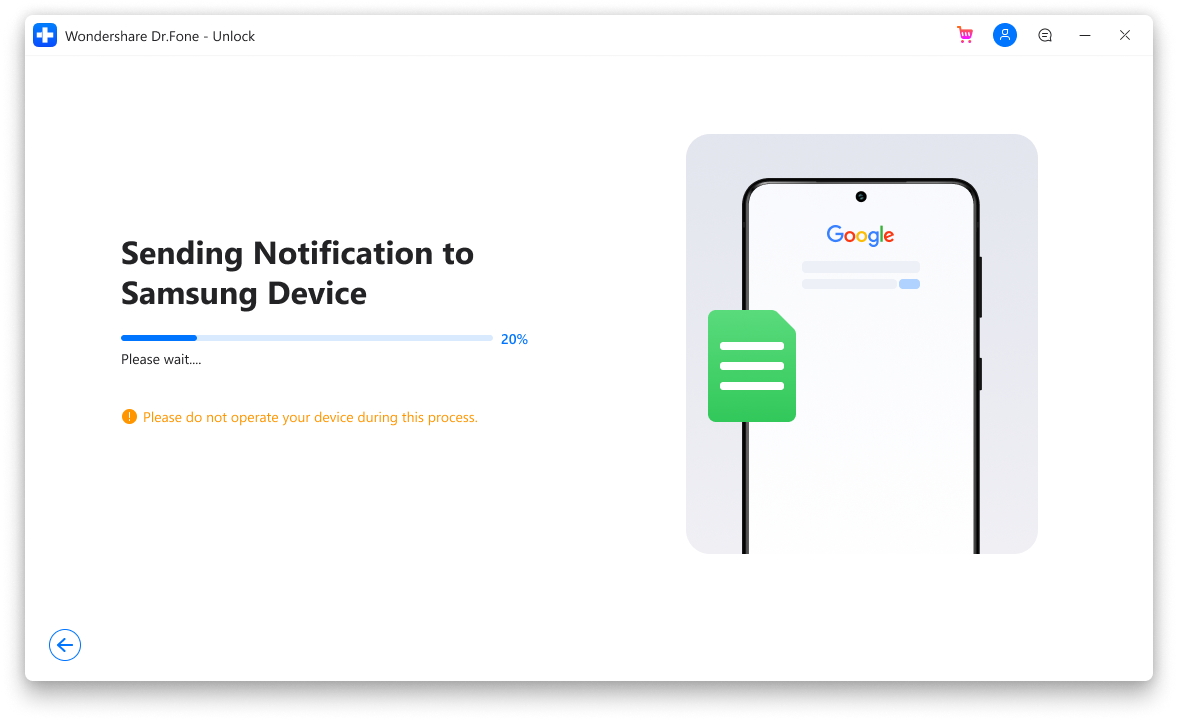 Step 4.Check and follow the steps to set up your device.
Tap "View" on your Samsung device to open the browser. Next, click the "install" or "Open" button to jump to the Samsung Internet Browser. Then, enter and redirect the URL "drfonetoolkit.com" in the browser.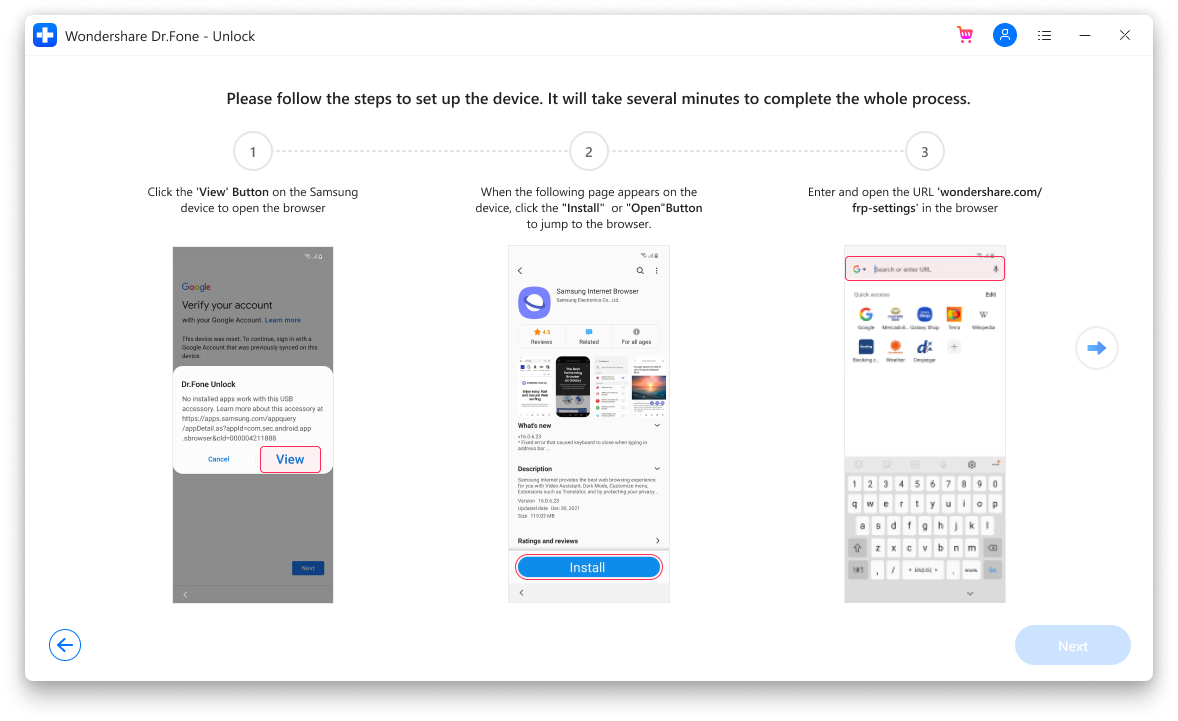 Step 5.Click the "Android6/9/10" button on the page. And click the "Open Settings" button to jump to the Setting page. Then, choose the "Pin" option.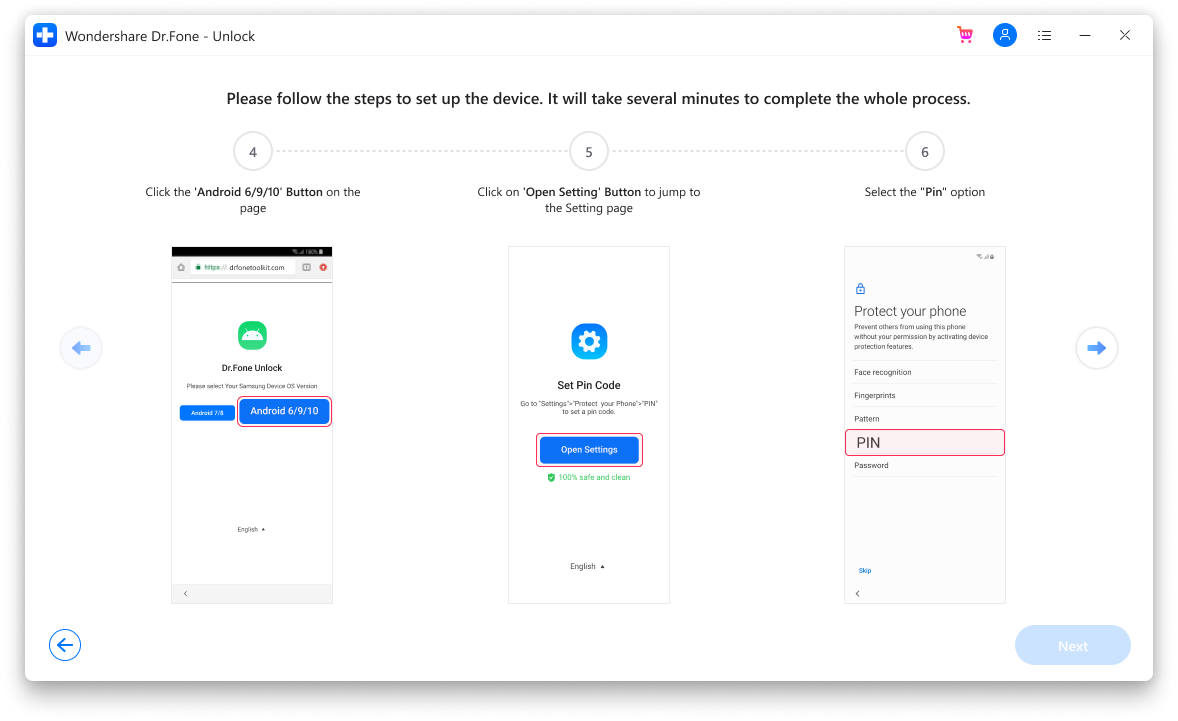 Step 6.Choose the "Do not require" by default and tap on the "Continue".
Here you need to set a PIN code for the subsequent steps. Do remember this PIN.
Then, click the "Skip" option to go ahead.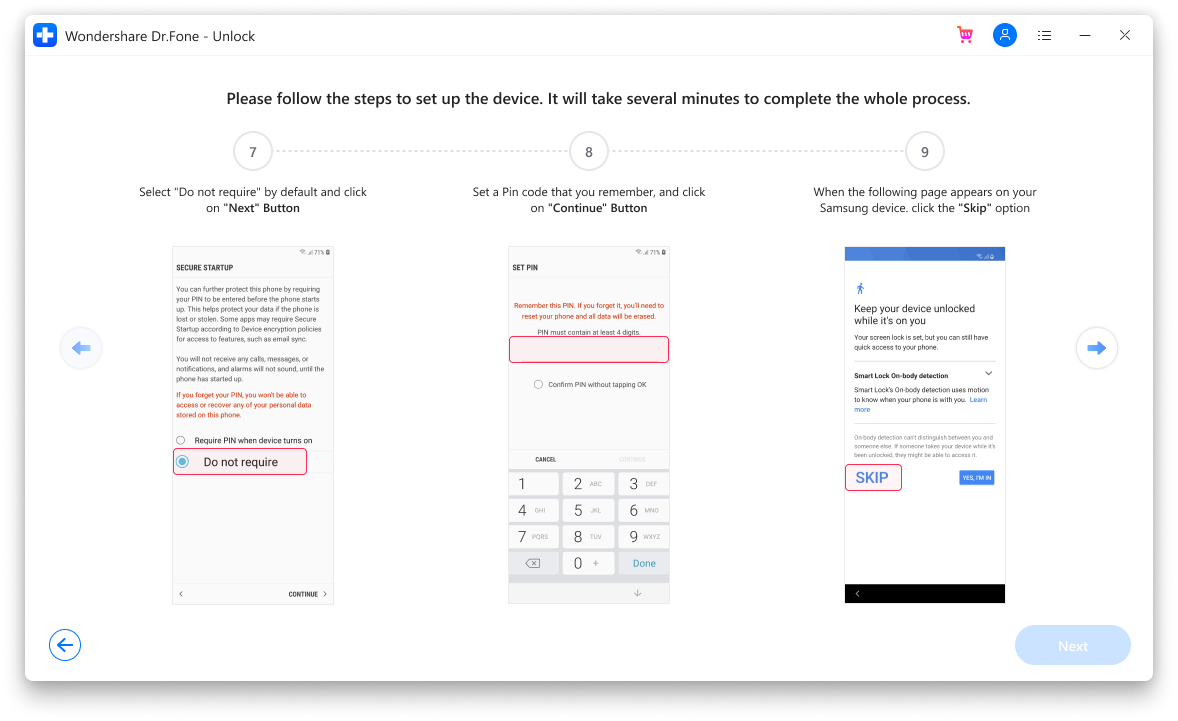 Step 7.Tap the "<" button on the device until you return to the Wi-Fi connect page. Then click the "Next" button to continue.
For the number "11", enter the PIN code you set just now on the PIN page, and click "Continue".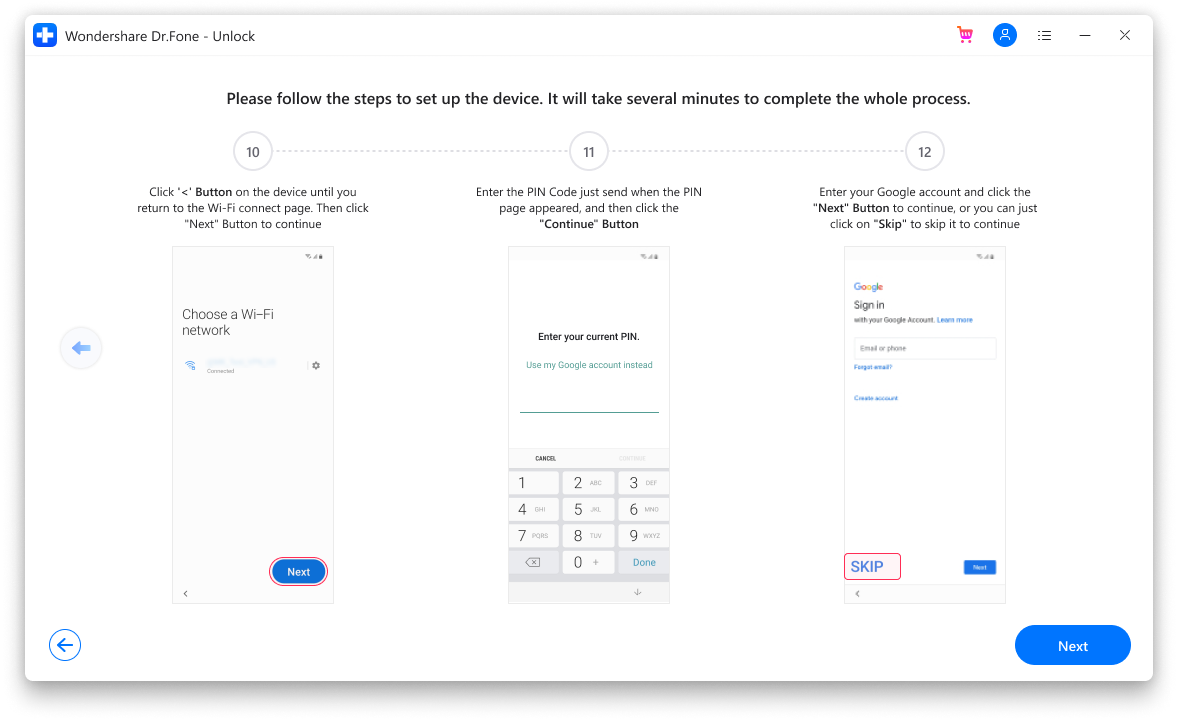 When it shows a Google Account Sign-In page with a skip option, you successfully bypass FRP lock! Tap "Skip" and go ahead.
Congratulation! By following the steps mentioned above, Google FRP lock can be bypassed successfully on your Samsung device.
Related readings:
Top solutions to Bypass Samsung Reactivation Lock.
Bypass Google Account verification.
Samsung FRP Bypass: Remove FRP Lock within minutes!.
2. SideSync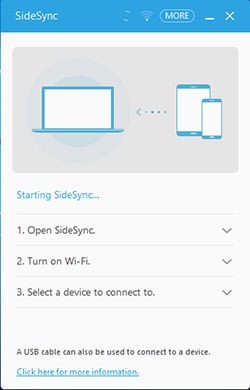 This is a freeware FRP bypass tool which also acts as a data sharing application between your PC and phone. It works with Quick Shortcut Maker to download the compatible APK file. Though it becomes a bit lengthy process to use both these applications together, the outcome is remarkable.
3. Pangu FRP Bypass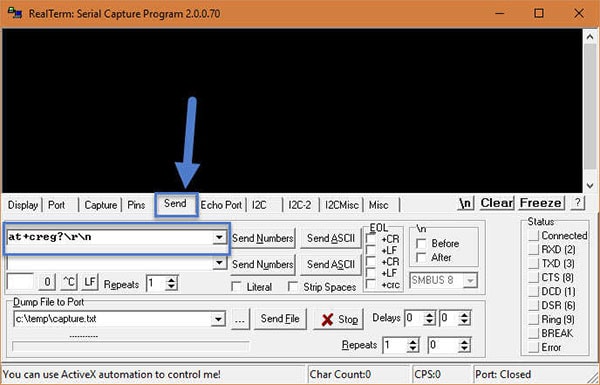 This software can be used to bypass Google account across different mobile devices easily. After installing it on a personal computer one requires a USB cable to connect the phone and bypass FRP verification.
It is a freeware.
It is compatible with Micromax, Samsung and Motorola phones.
One of the fastest FRP removal tools that works under 10 minutes.
4. FRP Bypass Resolutions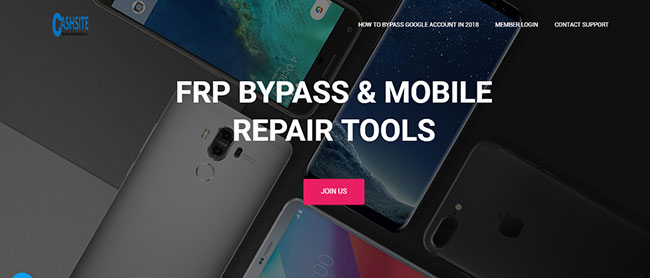 This is one of the most looked after and trusted software for mobile repair and FRP bypass. Though it is not a free software tool, it is vouched for its security aspect.
The updated version of this FRP Bypass tool is compatible with all Android versions.
The latest update has more features to support Facebook, WhatsApp, and Emails.
5. Dr.Fone Toolkit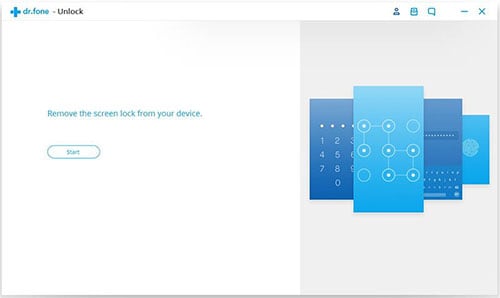 Here comes another mighty tool to help you remove the FRP passcode and reset your mobile phone. Irrespective of the kind of the screen lock you have set on your mobile, it allows you to bypass Google account while keeping your data intact.
It works with most of the LG G2/G3/G4 and Samsung Galaxy Note/S/Series devices.
It unlocks the device by removing the FRP within few minutes.
It comes with a trial version.
6. All Samsung FRP Hijacker 2017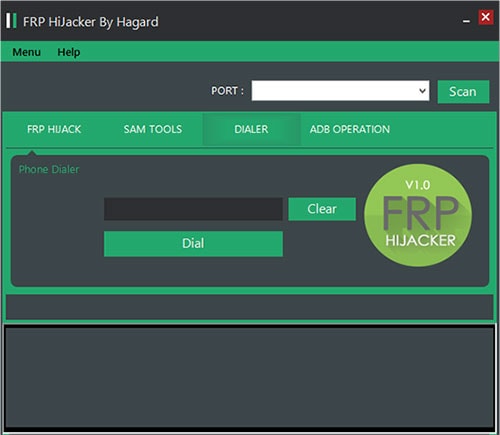 It is one of the most popular Samsung FRP bypass tool which allows you to achieve the best results in removing the FRP from any Samsung mobile.
It is a freeware.
It is available as freeware.
It doesn't need other software to show results.
7. GSM Flasher ADB Bypasser FRP Tool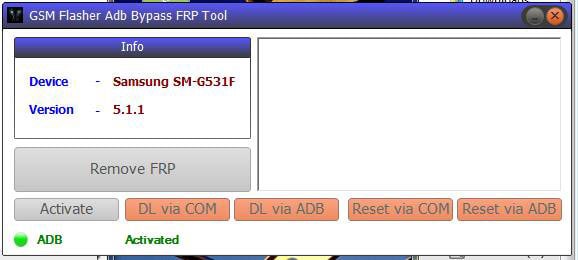 This tool uses USB connectivity with a PC to bypass any Samsung Google account as well as other Android mobile devices. The ADB (Android Debug Bridge) allows you to communicate with your device.
It is convenient to use
Compatible with all types of OS
It can reactivate the lock removers
8. Remote Google Account Bypass Removal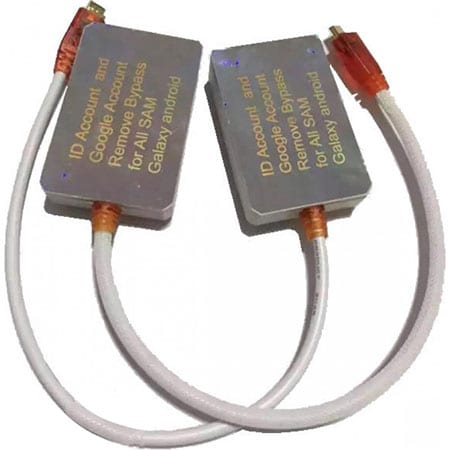 This FRP lock removal tool is one among the most trusted ones. It is a Samsung FRP unlock tool. It removes FRP locks from a Samsung or LG phone using a personal computer without requiring a Factory Reset Passcode. All you need to do is, get this bypass Google account tool, connect the mobile device to your computer and can bypass the FRP passcode within 10 to 20 minutes. You can get this lock removal tool under $13. This software supports LG bypass Google account.
You don't need to remember the Factory Reset passcode.
It is compatible with Samsung and LG mobile phones.
9. DG Password Unlocker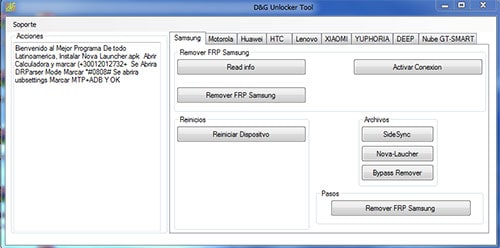 It is one of the popular FRP bypass tools that support a wide range of Android mobile phones. Though, there is no specific data about its compatibility with any LG mobile device.
It is an easy-to-use freeware
It is compatible with Windows 7, 8, 10, Vista and XP
Free setup is provided for Windows
10. FRP lock Google Verification Bypass Tool Software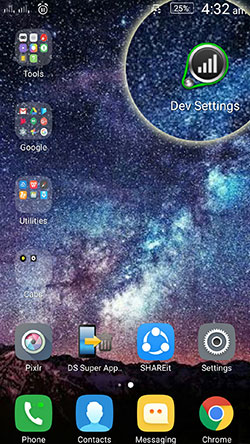 This unique Google bypass tool helps the user to unlock any Android device by skipping the Google verification process. Through reactivation lock error it lets you bypass Google account verification process and allows to reset the device.
It is compatible with Android version 5.1.1 to 7.1
It is a freeware
It can unblock any Android device with Reactivation lock error