All Android tablet users can secure their devices using a pattern lock, which is a security measure to keep away the unauthorized approach of the people. You can set it through your Google account, and each time you will be asked to enter a PIN or password to unlock your device. It is supported by Google's Android operating system, in which you have to know the username and password for the Google account.
Sometimes, a person may forget the Android tablet's security lock. So in this post, we will introduce the ways to adopt when you forgot pattern lock on Android tablet.
Method 1: Unlock Android Tablet Pattern with Google Account
Usually, when you download a file, your phone gets a notification of any unusual activity. Google Account provides the perfect security features to the devices. You can set up a password, PIN, or pattern with a Google account.
In case you forgot pattern lock on Android tablet, then you can unlock it using the Google account authorized with the device. But first, you should note that this feature works on Android 4.4 and below because it has been removed for Android 5 and above.
Here is how to unlock the Android tablet after too many patterns attempts with Google Account.
Step 1Press the 'Power' button on the tablet to bring the screen to unlock feature.
Step 2Guess the pattern: you will observe pattern dots, where you need to guess the pattern few times. After that, the 'Forgot Pattern?' message appears. Tap it.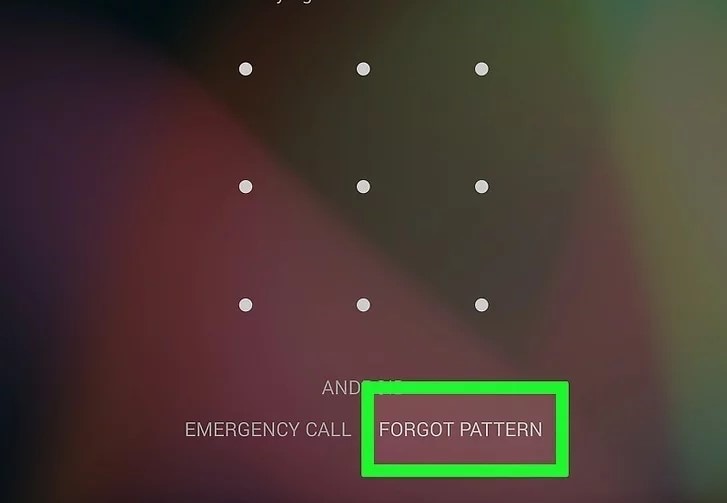 Step 3Enter Google account credentials: a dialog box will appear, in which you are required to enter all the valid Google account information that is connected to the tablet. Sign in after filling the boxes.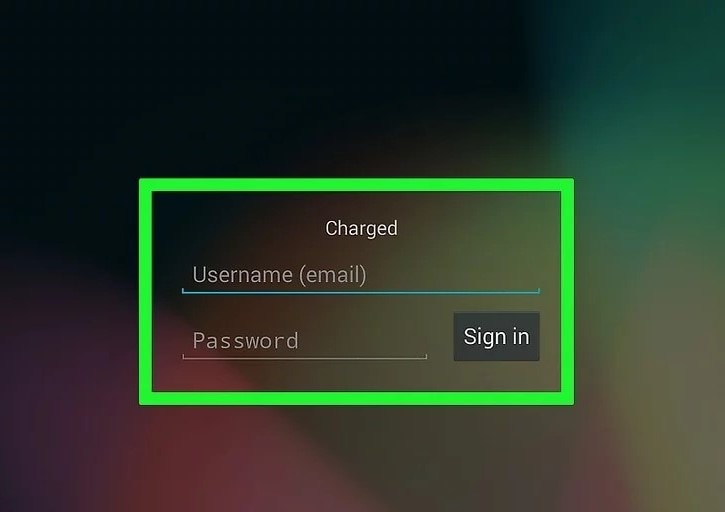 Step 4Draw a new lock pattern that will take effect immediately. Lastly choose the 'Continue' option.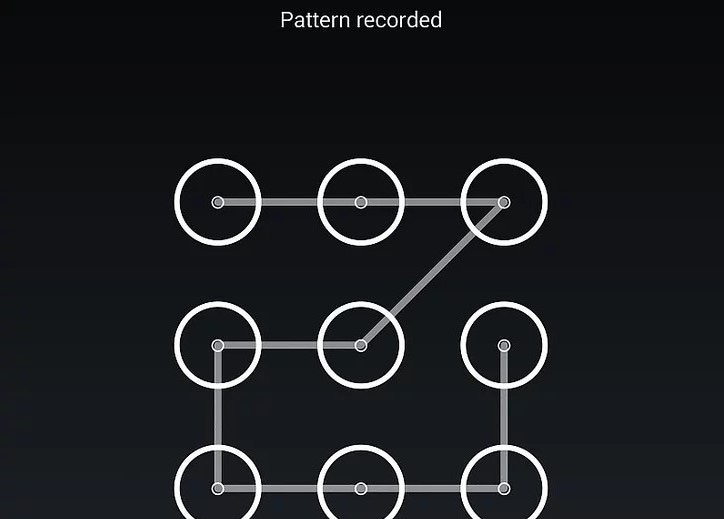 This is how you can unlock the Android tablet via resetting a new lock using a Google account, and you can set up a new password, PIN, or pattern. It is a simple method but only works on older Android versions as it has been removed for Android 5 and above. In order to unlock the tablet pattern on newer Android versions, you may need to use dr.fone - Screen Unlock (Android) tool.
Method 2: Break Android Tablet Pattern with dr.fone
Android tablet provides a pattern security measure to protect your device from the unknown approach. However, there can be many ways to break the Android tablet pattern. 0n many Android forums, some of the commenters claim that if a person does not hold any Google account, then resetting the Android tablet to its original form is the only solution.
But here, we will prove that this is a totally wrong concept. dr.fone - Screen Unlock (Android) will be your solution to unlock the screen pattern of your Android tablet.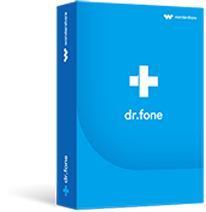 Key Features of the One-click Removal Tool
Unlock your device's PIN, password, fingerprint, or any problematic pattern.
It does not take a long time to complete the lock removal process, although it improves work efficiency.
Directly unlock the pattern lock no matter your Android tablet's screen is damaged, dead, or not responsive.
Committed not to modify, keep or leak anything on your device to others.
Compatible with a large number of Android devices such as LG G2/G3/G4 and Samsung Galaxy S/Note/Tab series without any restrictions.
2,985,172 people have downloaded it
Follow the below steps to know what to do when you forgot pattern lock on Android tablet by using dr.fone - Screen Unlock (Android).
Step 1Launch the tool and connect your Android tablet.
To begin removing the screen lock pattern, download and launch the tool on your computer. Choose the 'Screen Unlock' option among all the given tools. Now you need to connect your Android tablet device to the computer using a USB cable. Then go to the 'Unlock Android Screen' option on the tool.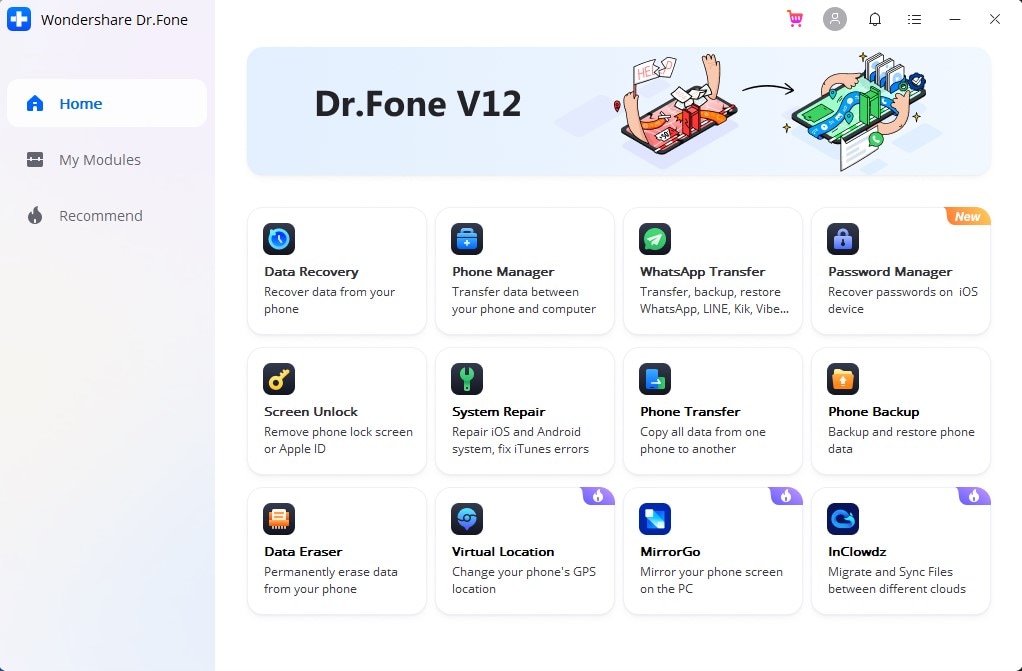 Step 2Choose the Android device model.
It is understood that different phone models have different recovery packages, so it is a crucial step to choose the correct phone model for your device. Browse the given list of all supported models and select the right one.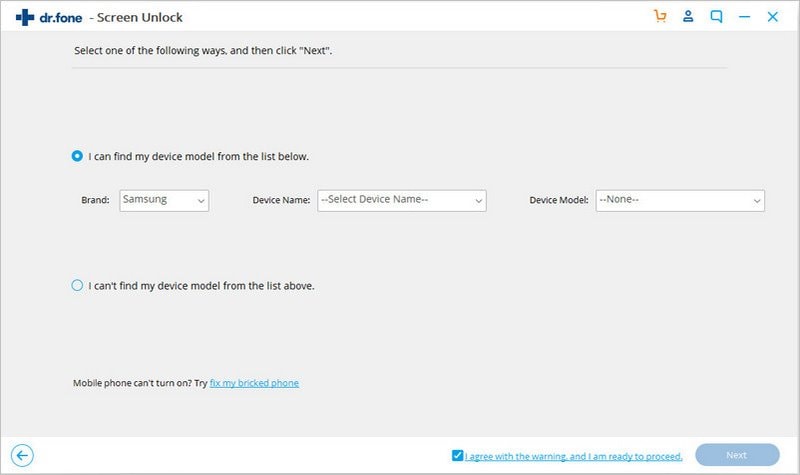 Step 3Enter into Download Mode.
Follow the steps as shown on the picture to get the Android device into Download mode.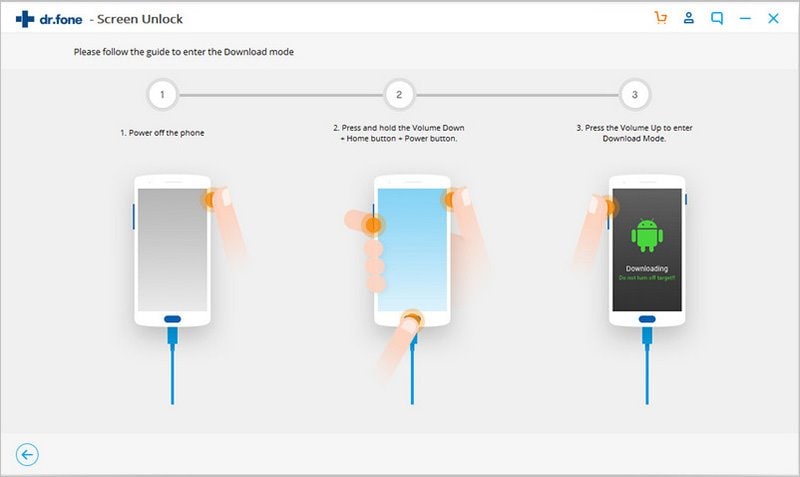 Step 4
Recovery package and screen removal.
After having the recovery package, choose the 'Remove Now' option. Your screen lock will be removed without any damage to your data on the device. Now you can access your device without entering any kind of screen lock.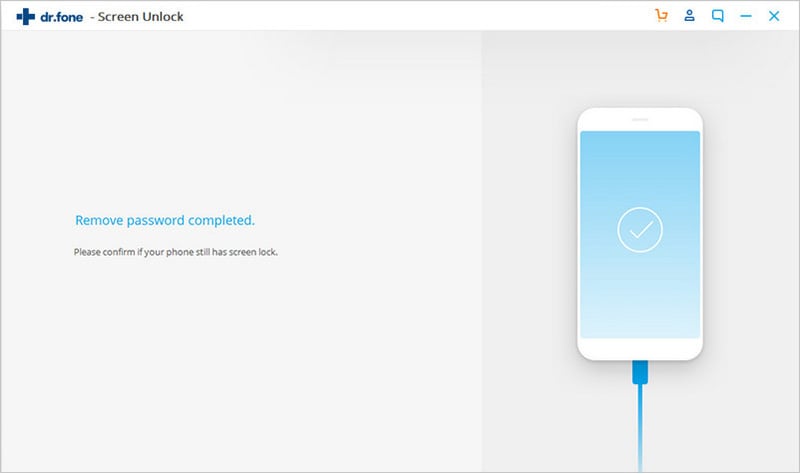 That is how you can use a third-party program to remove the screen lock without any worries of data loss.
FAQ
How do I unlock my Samsung Tablet if I forgot the pattern?

An effective service of "Find My Mobile" integraded in your Samsung tablet can help unlock the forgotten pattern. Just follow a few simple steps: Log in Samsung account > Select "Lock My Screen" > Tap the "Lock" button...for more

How can I bypass Samsung pattern lock?

1. Get a foreign SIM ready. Slot the SIM in to your phone and power the phone off. Turn it on afterwards.

2. When Samsung boots, type "#197328640# in the dialing section.

...for more
Conclusion
In the above parts, we have discussed two actionable methods for your choice when you forgot pattern lock on Android tablet. Comparably, we would recommend you choose the dr.fone - Screen Unlock (Android) as it can readily remove the screen unlock in less time and won't hurt your data.