We try to interact with our phone almost half of the time to connect with friends, work, family, or just take a good picture. However, not every second of our time is a careful one. We often, if not all the time, drop our phones, and broken screens are proof of our not-so-great moments. Now, your damaged and cracked screen needs repairing or replacement, but it's too risky to put your personal data into someone's hand. Accessing personal data becomes a major concern in such situations.
Now, the question arises how to unlock phone with broken screen on Android? Well, no worries, because this article will help you address this very question. So, without any further ado, let's start our journey to discover the two impressive ways.
Part 1: Unlock Broken Android Phone with Android Device Manager
Android is renowned among the most common and heavily utilized operating systems throughout the world. It has been featured across hundreds of thousands of devices and has induced various facilities to provide to its users. Android owns a helpful tool that enables you to unlock your broken phone screen by using Google Account. This well-known tool is Andriod Device Manager(ADM). Phone passcode of any passwords, patterns, or fingerprints can readily be dealt by using your signed-in Google Account.
ADM can unlock your phone within a very limited time, thus saving you from all the troubles of navigating complicated, time-consuming steps. Following are the key steps to be followed to unlock your phone:
Step 1Open the Android Device Manager website on your PC or any other device.
Step 2Sign in with the exact Google login details you have used on your mobile phone.
Step 3Now, in the ADM interface, choose your cracked device to unlock and then select the "Lock" option.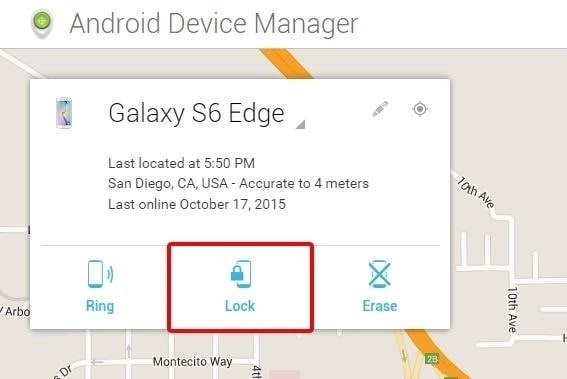 Step 4 Enter any temporary password and click on the "Lock" option again.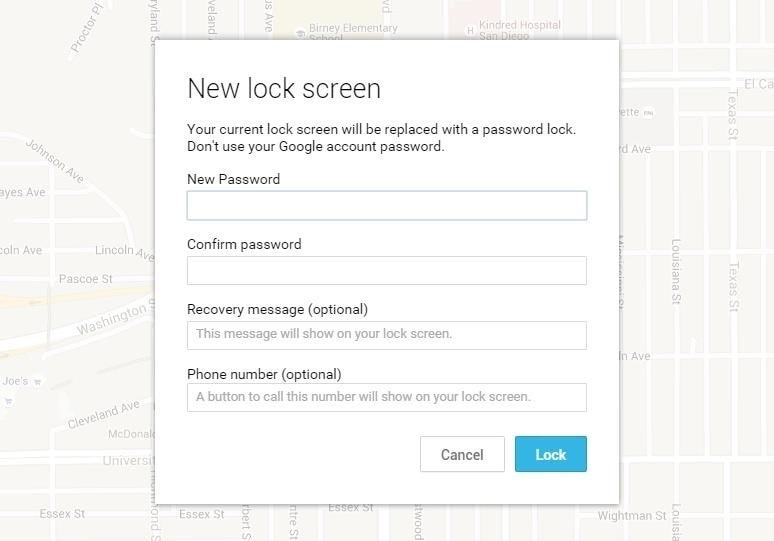 Step 5 You will see a confirmation message in case of a successful attempt of previous steps.
Step 6 You will now be able to see a password login field on the screen of your phone. To unlock your phone, enter your chosen temporary password.
Step 7 Lastly, disable the temporary password from the lock screen settings of your phone.
It is noteworthy to mention that using ADM will grant access to your cell phone within few minutes. However, you need to have enabled ADM on your phone beforehand to unlock it. But even if you had it enabled; unfortunately, any of your precious data will be deleted by this method. Your phone will be completely new in terms of software.
Therefore, once you are done understanding how Android unlocks broken screens with the help of this efficient tool, you can look across another impressive method that can keep you off strenuous situations.
Part 2:
(Best!)

How to Unlock Phone with Broken Screen on Android Via Third-party Program?

Given the biggest disadvantages of using the Android Device Manager (ADM), we have the perfect solution of dr.fone – Screen Unlock (Android) that will unlock your phone without compromising on any of your data. So, let's start our exploration of the amazing Android unlocks pattern broken screen tool.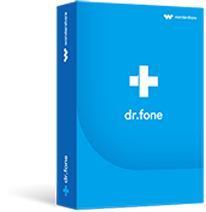 A Highly Effective Mobile Unlock Tool
Any crack or broken phone password can easily be unlocked.
Bypasses any difficult password of including PIN, pattern, password, face recognition, and fingerprint, in less than 5 minutes time.
Works on all Android devices, especially on Samsung and LG, by unlocking phones.
Compatible with the operating systems of Windows XP, Vista, 7, 8, and 10.
2,985,172 people have downloaded it
Let's navigate the steps on how to unlock phone with broken screen on Android:
Step 1Initiate dr.fone and connect your phone.
Install and initiate the software on your PC. From the main interface, navigate to the "Unlock" option and click it. Connect your cellphone by USB cable and then click on "Unlock Android Screen".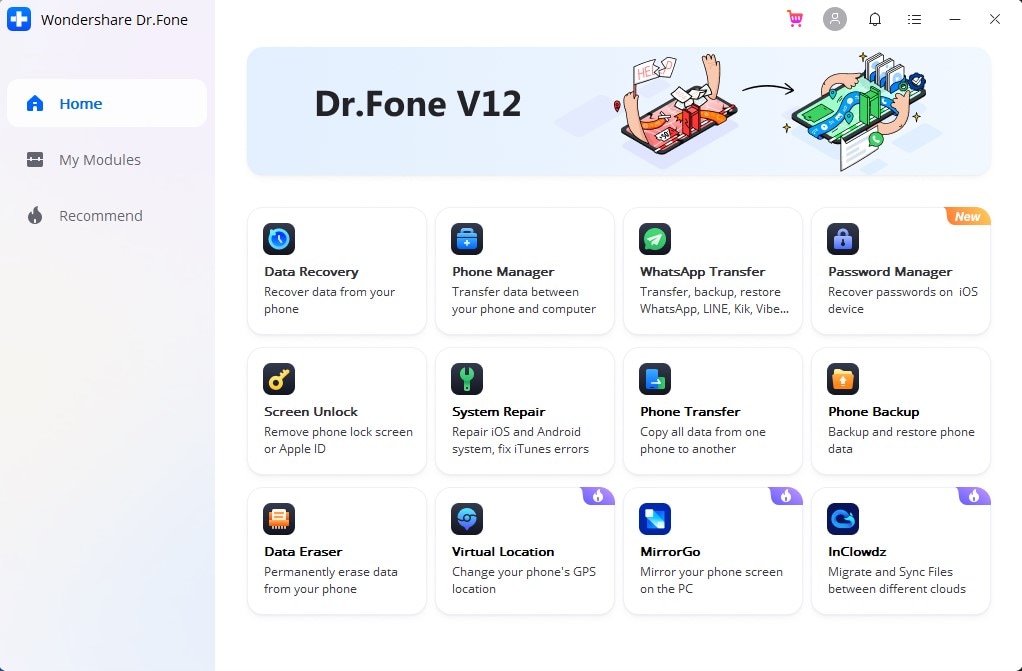 Step 2Enter Device model information.
Add correct information about your mobile phone devices to ensure safe and secure unlocking of your phone. Checkmark the option "I agree with the warning, and I am ready to proceed" and then click Next.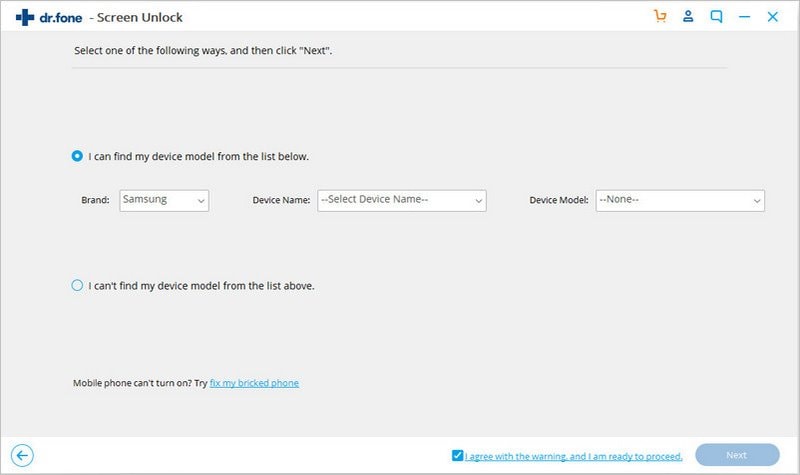 Step 3Initiate Download mode.
After confirmation of your phone, a new window will pop up. The instruction given on the main screen can be easily followed to initiate a download mode.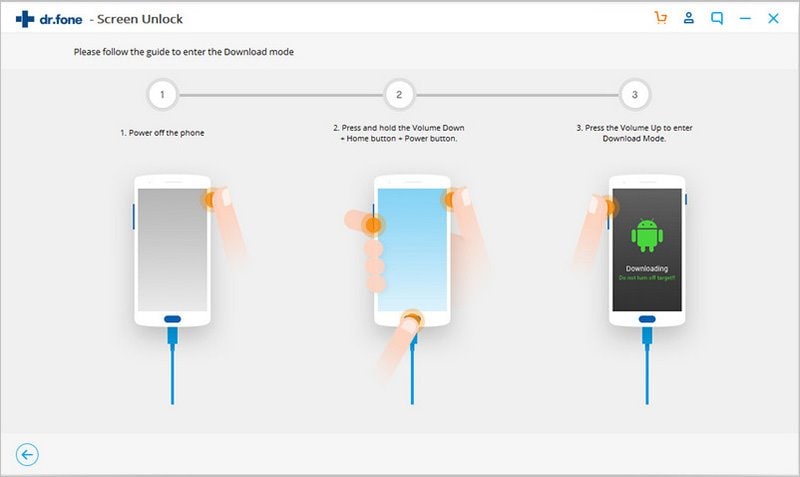 Step 4Data recovery package.
After the download mode has been activated, the matching data recovery program well-suited with your device will automatically start downloading. Wait for few minutes.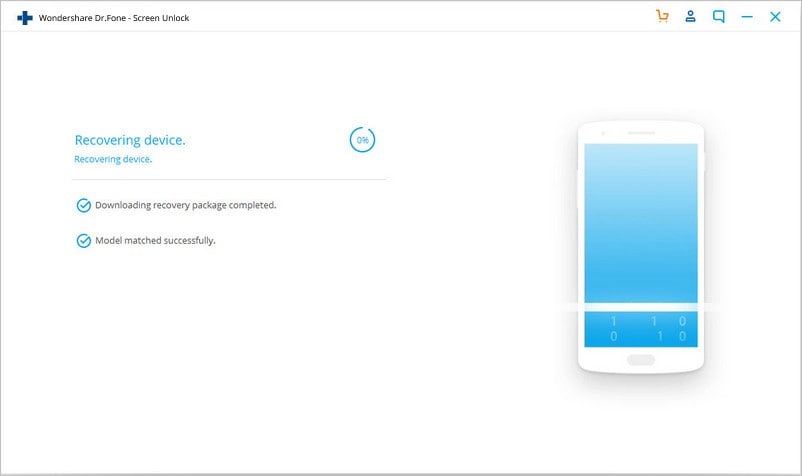 Step 5Lock screen removal.
On download completion of the recovery package, click on the "Remove Now" option and start unlocking your phone.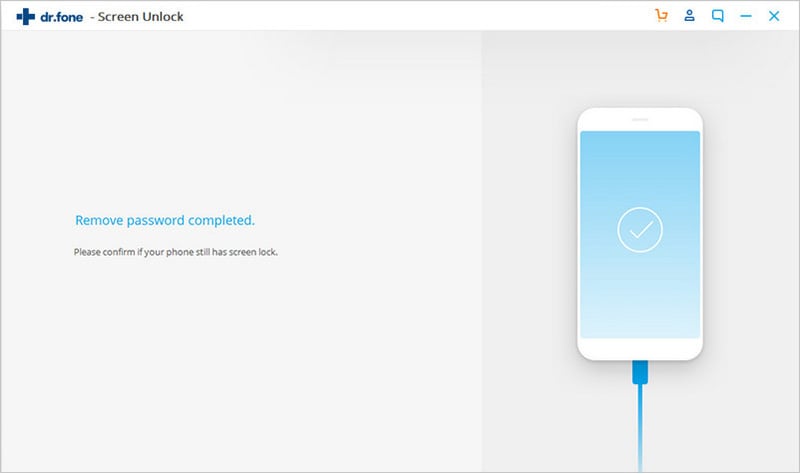 After the completion, you'll have full access to your Android device. And that's how in the easy and effective steps dr.fone - Screen Unlock (Android) will remove your password without deleting any of your data.
FAQs
Can you unlock a phone with a broken screen?

Step 1: Connect the OTG adapter to the phone and then plug the USB mouse to it.

Step 2: Once both devices are completely connected, you will see a point on the phone's screen. Use that pointer to unlock the phone by entering the password or the pattern you have.

...for more

What causes unresponsive touch screen?

This issue may results from software issues. If so, you could choose restart your phone, remove Memory Card or SIM Card, or put the device in safe mode... for more
Conclusion
No doubt, the cracked and broken screen are worrisome, but they are a lot more trouble when you need to replace or repair them. Putting your valued item in someone else's hand seems a little bizarre. The issue on how to unlock phone with broken screen on Android is addressed by using Android Device Manager and dr.fone - Screen Unlock (Android). Cons of the ADM has clearly ruled out the best unlocking tool to be dr.fone – Screen Unlock (Android) due to its amazing and effective steps.