The world has been introduced to frontline technology. The voice controlling feature of Android has upped its stance by enabling users to control their phones by voice. Attending a call, replying to a text, or searching anything on the internet by just saying a simple command. However, one of the best things is unlocking their cellular devices via voice. Fascinating, right?
This feature has put us out of conventional passwords of a pin, pattern or passcode, etc., by being more straightforward and efficient. Now the major question arises on how to set up voice unlock on Android. I hope this article will guide you with the aid of various impressive features.
Part 1: How to Unlock Android with Voice - Using Google Assistance
Google Assistance is one of the leading virtual assistant apps. Your unpaid assistant in your Android can book your tickets to a movie theater, add a reminder for your to-do list, play music for you, tell a joke when you are sad, and control your smart home devices as per your liking.
Apart from the features mentioned above, you can also unlock your phone with the help of Google Assistance. Below are the key steps to set up your voice command unlock on Android with it:
Step 1In the settings of phone, open Google and further open Search, Assistant & Voice.
Step 2Further, tap on Settings and open the Assistant tab. Scroll down the open window to find an Assistant device.
Step 3Tap on the option listed as Phone. A new page will open from where you can start your setup.
Step 4Make sure Google Assistant is turned on. Then, look up an option of Get Hands-free help with Voice Match.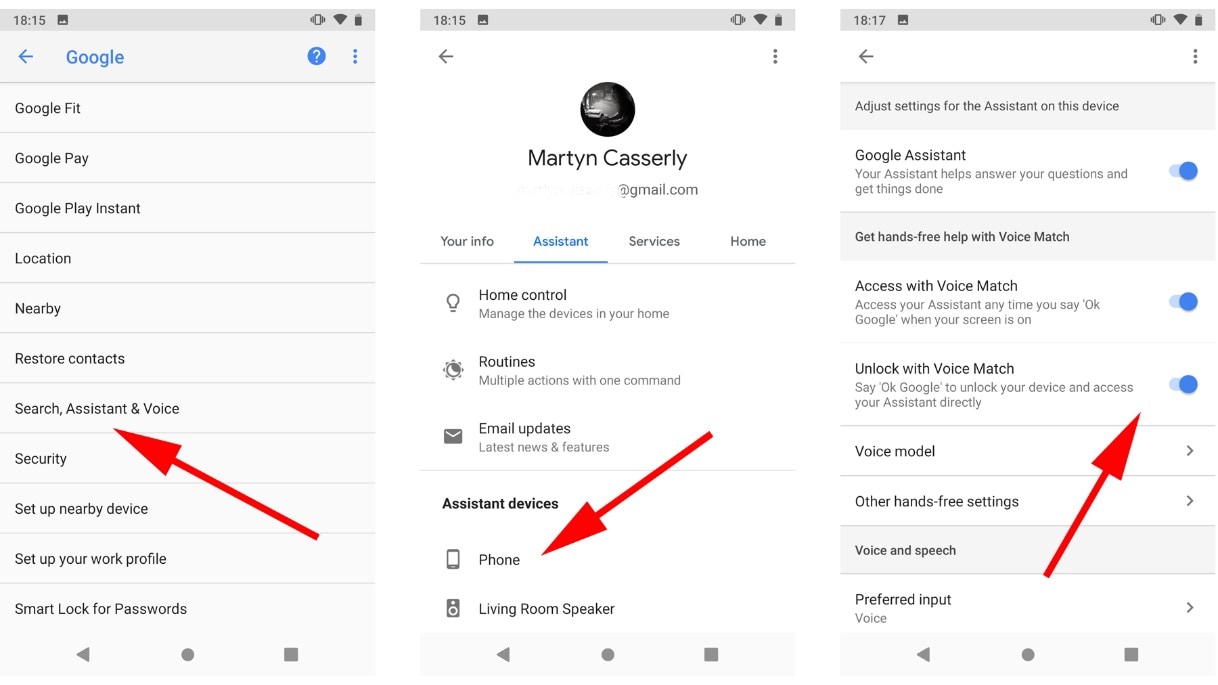 Step 5Enable Unlock with Voice Match & Access with Voice Match and click "Ok".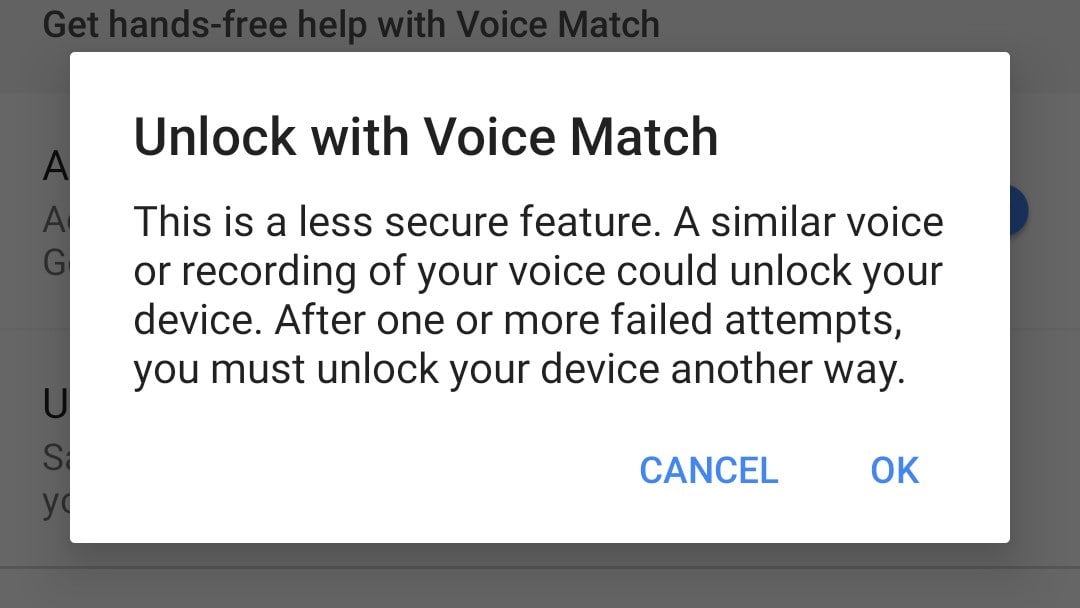 Now, with the help of Google Assistance, you'll be able to unlock your phone by simply saying "Hey Google".
However, even this advanced feature runs into many problems. You may encounter crashes and dilemmas in unlocking your phone. Google Assistant will help add an extra unknown layer of protection to lock screen like pattern, password, or pin. In some cases, you would fail to enter your Android device, so there is a third-party app for you to solve this huge problem. The perfect choice would be to go with dr.fone - Screen Unlock (Android). It allows you to bypass the security of your locked cellphone without deleting any data. You can quickly unlock difficult passwords, patterns, pins, and fingerprints in one click.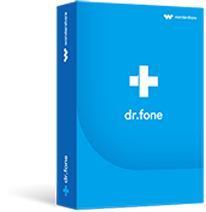 Robust Tool to Unlock Android Phone with Ease
Provides full encryption of your unlocking device with high-quality results.
You don't need to be tech-savvy to unlock your phone.
Efficient workability with all Android devices, especially Samsung and LG. Also, it is compatible with Windows XP, Vista, 7, 8, 10.
2,985,172 people have downloaded it
Here is a simple guide to unlock your Android:
Step 1Start dr.fone software and connect your phone.
Launch the app. In the main interface, go to "Unlock" and click it. You can use a USB cable to connect your phone and then pick "Unlock Android Screen" from the menu.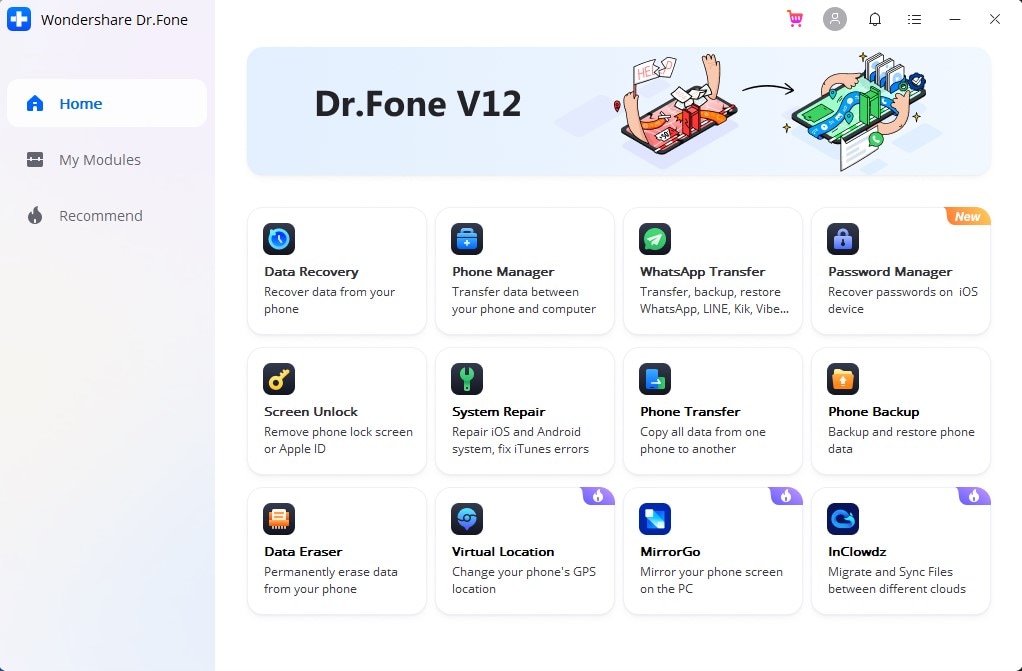 Step 2Select the correct device model.
Since various smartphones need different unlocking protocols, it's important to provide accurate details about your phone's model. After this, check the option "I agree with the warning, and I am ready to proceed" and then click on the Next option.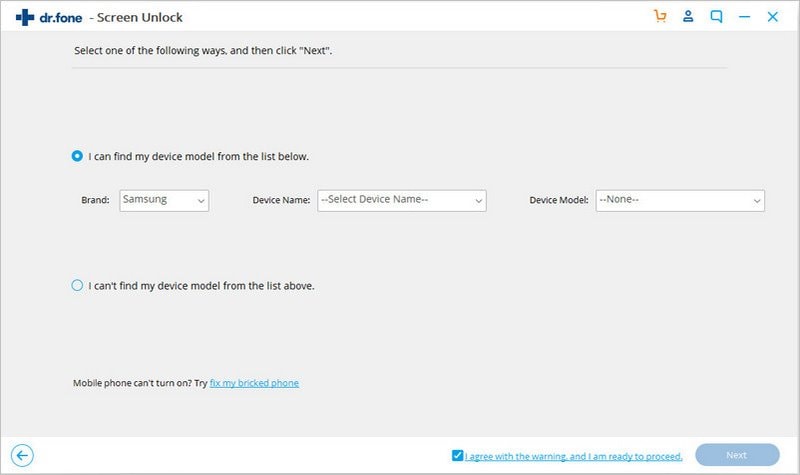 Step 3Activate the download mode.
After confirmation, a new window will appear. Follow the instruction given on the screen to activate download mode on your Android.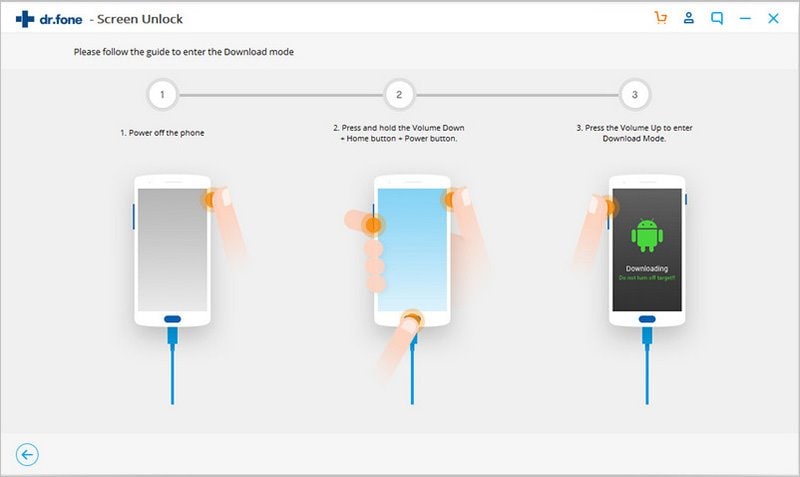 Step 4Initiate screen removal with recovery package.
Following the download mode, the appropriate software for your device will begin downloading automatically. Allow a few minutes for it to finish. Then select the "Remove Now" button on the screen to begin unlocking your handset.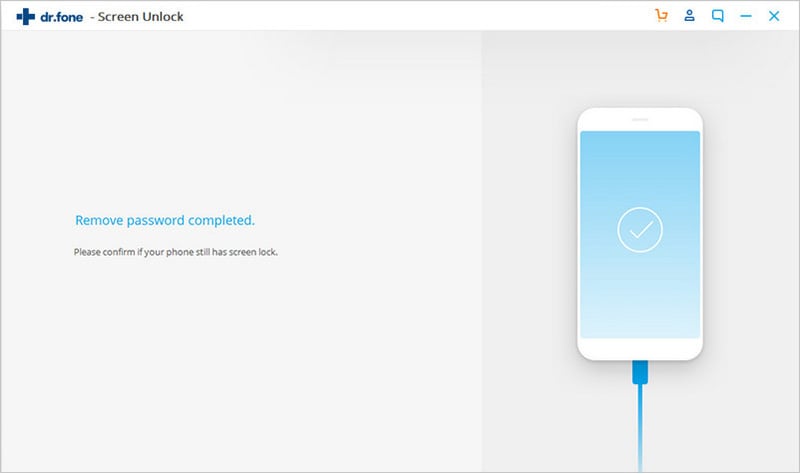 Part 2: Is There Another Voice Unlock App for Android (Free Download)?
Your fascination with the voice unlocks Android will be further intrigued if you use a more simplified version of the feature. There is another platform that can guide you to induce and execute a perfect system. This accessible app is known as Unlock Screen by Voice. You can set a customized voice unlock on Android mobile with this tool.
When you take it to lock the phone with voice control, your words are identified by the screen and linked to the initial set password. If the instructions are the same, the handset will be unlocked. So how to use it?
Step 1Install and launch the Unlock Screen by Voice. Select Voice Password and record a voice command.
Step 2Confirm the voice password. Subsequently, choose a backup password of pin, pattern, or fingerprint.
Step 3Answer a security question in case if both passwords aren't working.
Step 4Enable the Read App Notification of the application. Now you can lock the phone and say the right password to unlock it.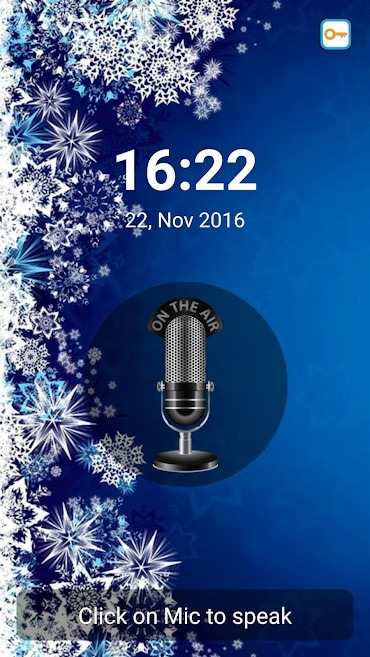 ---
FAQ - How do I Turn off Voice Control on Android?
For Google Assistance, open "language and Input" of your Android device from the settings. Next find "Google voice typing" and tap the Settings button. Lastly, click on "Ok Google" Detection and disable the "From the Google app".
To turn off the voice control of Unlock Screen by Voice, long press on the icon. An uninstall option will appear. With a simple tap, your voice control on Android will be turned off.
Conclusion
The voice unlocks Android password will give you signature style. This article has featured two of the common methods that typically address how to set up a voice unlock on Android phone. The two conventional methods are by using Google Assistance and Unlock Screen by Voice. However, both can run with crashes and face the dilemma of the voice. But, the best-featured app of dr.fone - Screen Unlock (Android) will always be the hero of the day. It will unlock your phone with its simplified steps no matter how big the problem will be. Give it a try?