You all would agree that Samsung is one of the leading names in the Android smartphone production market. In fact, they arguably are the most innovative smartphone company with a tight and somewhat intense rivalry with Apple products. The production of Samsung flagship devices has been on for a while now with Samsung Galaxy as a major milestone.
Now also with Samsung S5, it is possible to get locked out of your own device as part of the security measure to avoid and prevent theft of information by unauthorized users. When you get locked out of your Samsung device, the next thing to do is to look for a way to unlock Samsung S5 Mini.
There are several functional methods that can be adapted to bypass the Galaxy S5 lock screen without reset or even by resetting the device. Today, we will be looking into about 5 different ways on how to unlock Samsung S5.
Part 1. How to unlock the Galaxy S5 screen without data loss?
You can bypass Galaxy S5 lock screen without reset by simply making use of dr.fone - Screen Unlock (Android) . This software unlocks a locked Samsung S5 without resetting the device or causing any data loss.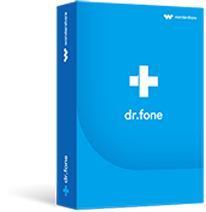 Unlock Samsung Galaxy S5 Screen Without Losing Data.
Remove any types of Android screen lock, including password, pattern, PIN, Fingerprint, etc.
Simple phone unlocking process. No technical skills required.
Supports to bypass lock screen on LG G2/G3/G4 and Samsung Galaxy S/Note/Tab series.
2,985,172 people have downloaded it
Follow the simple steps below to unlock S5 without data loss:
Step 1: Install and Launch dr.fone
Download and Install the program on your personal computer
Launch the dr.fone software and select "Unlock" from the home screen of the software.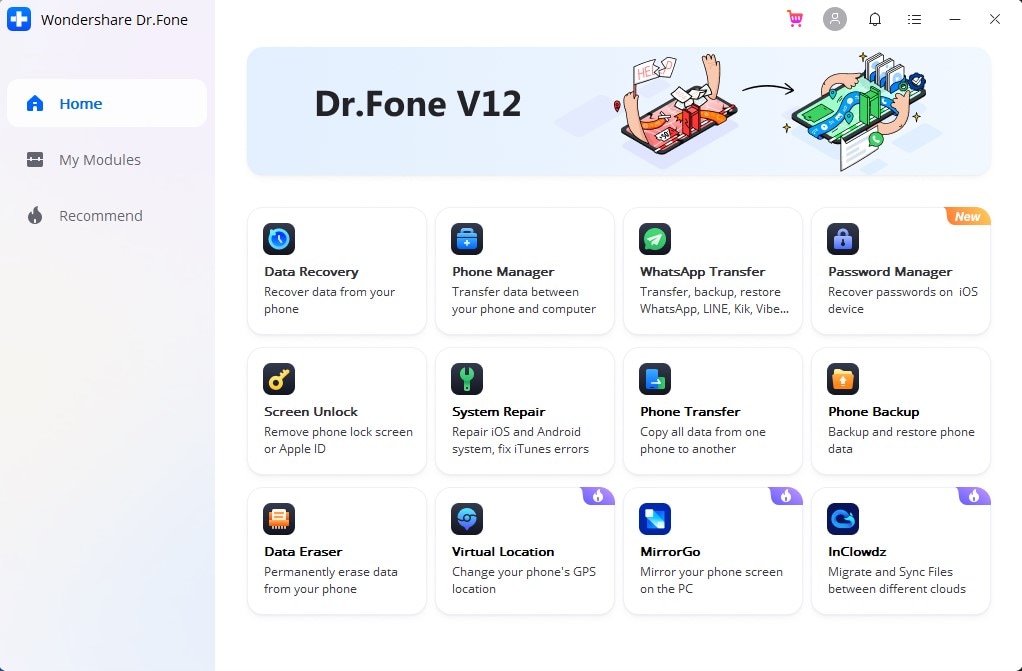 Step 2: Connect Samsung S5 to PC
Connect your Samsung S5 device to your PC with the use of a functioning USB cable
Select the "Start" button from the screen of the program to proceed.
Step 3: Select your device Brand name and Model
Select the brand of your device, in this case, "Samsung" and select the model name as well.
Check the terms and condition box and then click on "Next" to proceed.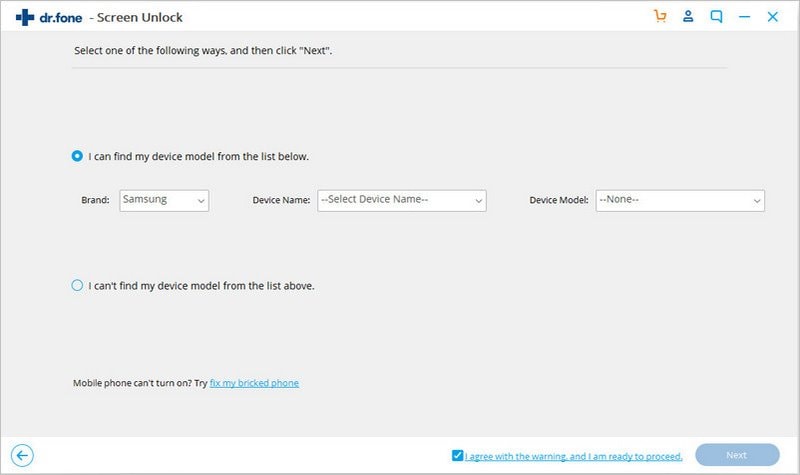 Ensure that the correct model is selected to avoid unlock error or bricking of the device. A pop-up message would be displayed in which you must type the word "confirm" into then click on the "Confirm" button to start unlocking your device.
Step 4: Boot your Device into Download Mode
First of all, power off the Samsung S5 device by pressing the Power button.
Now press and hold down the Home button, the Power button and the Volume Down button all at the same time.
Finally, select with the Volume Up button to enter download mode.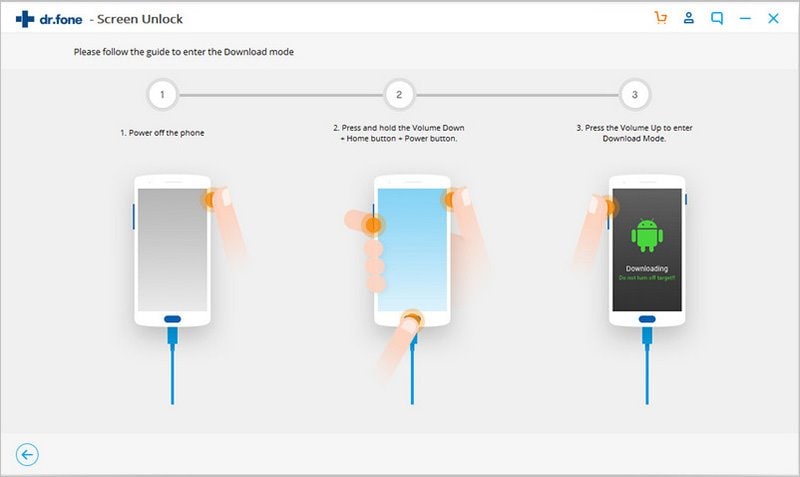 Step 5: Download appropriate unlock firmware.
When your device is in download mode, the software will begin to download the proper recovery package that would be used to unlock the device, simply wait until the download is complete.
Once the download is complete, the software will begin to unlock your Samsung S5 and a password removed success message would appear while the device reboots with all its contents still intact.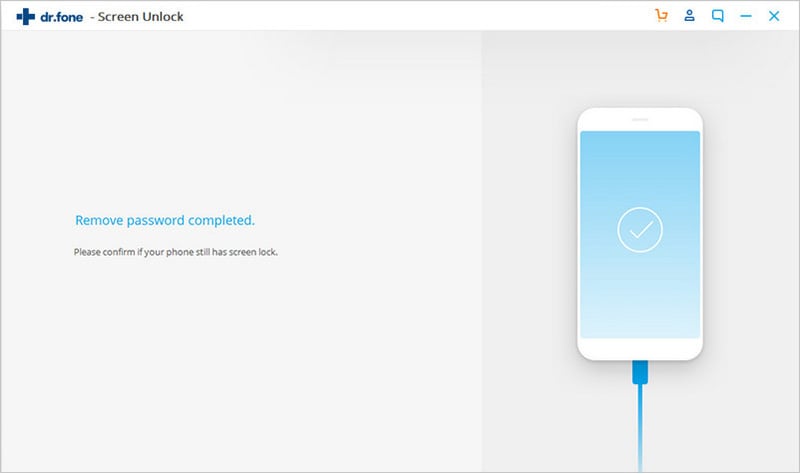 Part 2. How to Unlock Samsung S5 with Find My Mobile?
Just like Apple devices are pre-installed with the "Find my iPhone" option, Samsung S5 is also pre-installed with a "Find my Samsung" feature to enable users to find their lost devices. Although the principal aim of this feature is to locate a missing device, it can also be used to Unlock Samsung S5 Mini and S5 as well.
Here are the steps to follow to bypass Galaxy S5 lock screen without reset.
Step 1: Log into the Samsung Account
Use any web browser on an Internet-enabled device and navigate to Samsung's Find my mobile website.
Login to the website by inputting your login credentials to access the account, you should see your S5 device name at the left hand
Step 2: Select Lock Screen
On the right-hand pane of the page, you will see all the available activities that can be remotely done on your device
Select the option that indicates "Lock". This function will remotely lock your device.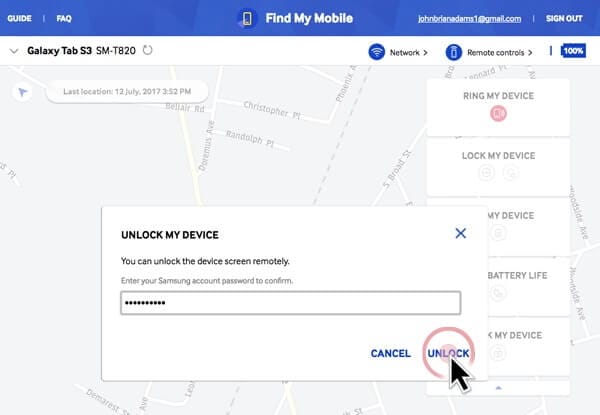 Step 3: Input new lock pin
Enter the pin you wish to use on the dialog box and re-enter the same pin again for confirmation.
You can now click on the "Lock" button at the bottom of the page.
Step 4: Unlock your Device
Note: Ensure that your Samsung S5 is connected to the Internet so as to receive the push remote message that would lock the device.
In a few minutes, the device should display a locked screen requesting for a PIN.
Simply enter the new pin that you had created from the find my mobile page.
Once this is done, you would have successfully bypassed the Galaxy S5 lock screen without reset.

To make use of this feature, you need to activate "Find my Mobile" on your Galaxy S5 before you got locked out of the device. So if you've never enabled this feature before, this solution will not work for you. You can check other solutions in this article to unlock your Samsung Galaxy S5.
Part 3. How to factory reset S5 when locked out?
Another alternative method that can be used to unlock Samsung S5 mini or to bypass Samsung account on S5 is by resetting the device to its default factory setting.
However, before proceeding with this particular method, it is advisable to ensure that you have created a backup of personal files on your Samsung S5 device. If you have not performed a backup, all your files will be erased and the phone would be permanently wiped.
Follow these steps below on how to unlock Samsung S5 by restoring the device to factory settings:
Step 1: Switch off your device.
Now, before this method can be carried out, you have to switch off your device.
Press and hold down the Power button until a notification is displayed
Confirm switching off by selecting power off option
Step 2: Boot Device into Recovery mode
While the device is switched off, hold down the Volume Down button together with the Power button. You Samsung S5 will immediately show a bootloader screen.
Press the Volume Down button to navigate to the "Recovery Mode" option and use the Power button to select it.
While holding down the Power button, tap the Volume Up button to enter into recovery mode.
Now, use the Volume Down button to navigate to the option the states "Wipe Data/Factory Reset" and select with Power button.
Once the reset has been completed, select "Reboot Now" to restart your device and your Samsung S5 would have been unlocked.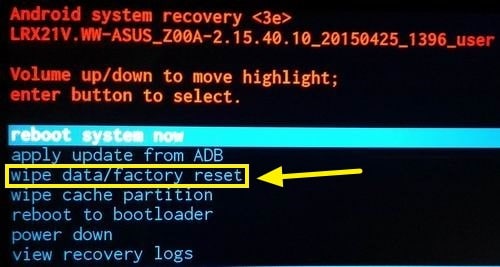 There you go, your Samsung S5 is successfully factory reset.
Part 4. How to SIM Unlock Samsung S5 with foreign SIM Card?
There are certain Samsung S5 versions that have been locked into a particular network carrier sim card to avoid the use of any other network carrier on the device.
Therefore, if a different carrier from the one the device has been locked into is inserted into the device, you will require a Samsung Galaxy S5 unlock code to bypass Samsung account S5 carrier sim card lock.
One of the best methods for this is to make use of a foreign SIM card, below are the steps to follow:
Step 1: Insert A Foreign Sim Card.
The very first thing to do is, get a foreign SIM card and insert it into the carrier locked Samsung Galaxy S5.
Restart the device by pressing the Power button and select reboot.
Now, go to the dial pad and type in the following code *#197328640#. This code will take your device into service mode.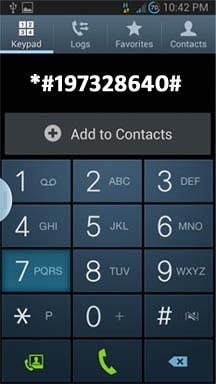 Step 2: Remove Network Sim lock
Click on the "UMTS" option, then click on "Debug Screen >Phone Control > Network Lock and then select the Perso SHA256 OFF option from the list.
Select NW Lock NV Data INITIALLIZ from network lock message in the main menu and your Samsung S5 will be unlocked for use with any service carrier SIM card.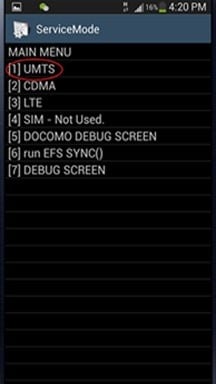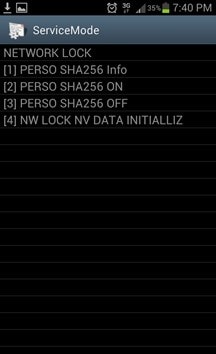 Part 5. How to SIM unlock S5 with Android SIM Unlock?
Another alternative way to get Samsung Galaxy unlock code for a carrier SIM locked version is by making use of dr.fone - Android Sim Unlocker from Wondershare. This method is a lot simpler and easy to use.
With a user-friendly interface and simple steps, you can unlock your Samsung Galaxy S5 in just a few minutes. Below is how to unlock Samsung S5 Sim Card Lock.
Step 1: Download, Install and Launch dr.fone
As a start, head to dr. fone's website to download a free trial version of the software for either Mac or Windows personal computer.
After installing the program, launch it on your computer and click on "Sim Unlock"
Step 2: Connect Samsung S5 to the computer
Here, connect your device to your computer with a USB cable
Ensure that your phone is in USB debugging mode and dr.fone will automatically detect the phone.
If your device has not been rooted, simply click on the "Unlock" button to root the device without harming it.
Step 3: Put the device into service mode
Follow the onscreen instructions to put your device into service mode.
You can now click on "Unlock now" for the software to unlock the SIM of your Samsung S5.
Finally, you can now make use of any network carrier SIM card in your phone.
Conclusion
It is very easy and straightforward to bypass the Galaxy S5 lock screen without reset by simply making use of dr.fone Unlock for Android devices. Additionally, the dr. fone toolkit also works perfectly as one of the best methods to unlock Samsung S5 mini SIM card for it to use any carrier SIM card.