With the release of iOS 10.1 in October 2016, Apple made it apprehensive that the new version of iOS will not support the 32-bit Apps. Apple proclaims that the 32-bit Apps slow down the iPhone. With the release of iOS 11 it's established fact now that iPhones with iOS 11 will run only 64-bit Apps. If you try to run a 32-Bit Apps on iOS 11, the launching throws an error across.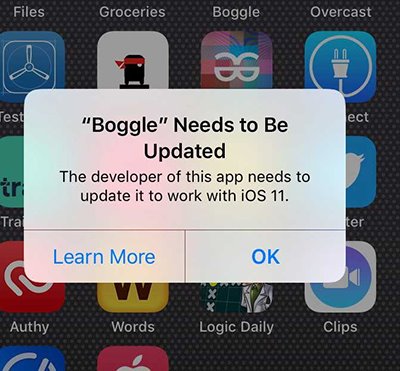 Part 1: Ten 64-bit Apps You May Want to Know
Even the new version of App store does not show the 32-bit Apps. In future more and more 32-bit Apps will be rendered useless. Checkout your iPhone Apps if they are 32- bit Apps or 64-bit Apps before you upgrade to iOS 11.
Go to General >> About >> Applications and open "App Compatibility" tab it will list all the outdated Apps.
For your favorite 32-bit Apps just keep your fingers crossed that the developer launches a 64- bit Apps version. iOS 11 is compatible only with the Apple devices that are built on a 64-bit chip. Out of the league of Apple devices iOS 11 is compatible with iPhone 5s,6,6s,6 Plus, 6s Plus, 7 Plus, and 7, fifth-generation iPad, , the iPad Air 2, the iPad Air, iPad Pro's , the 6th generation iPod touch and iPad mini 2. Here we introduce 10 64-bit apps for you to experience it better.
1. SHAREit
Data sharing made easy with 64-bit app on iOS 11 that needs no internet.200 times faster than Bluetooth it can share files at 200 Mbps speed. Share the photos, videos and audios and files in any format. It has a huge fan base due its quick installation and super quick limitless data transfer.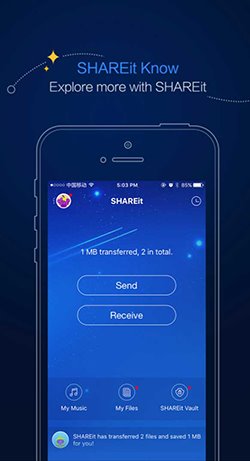 2. Oxford Dictionary of English
An avid reader will always have this in his phone. Easy to use and mutli fold results is what makes this app the best. With 350,000 words, phrases and meanings the App has 75,000 audios also for knowing the correct pronunciation. It can find meaning for you without internet also.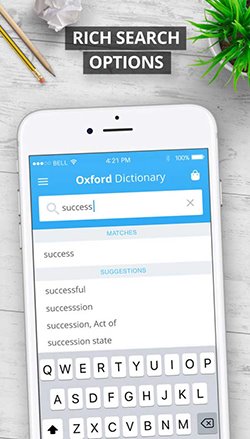 3. Splitwise
A financial aider helps you keep track of bills, trips and send you notifications. All date is maintained date wise giving you best data view. With everyone having a login access can check and update the accounts. Gives you updates and payment reminders as and when the date is approaching.
4. Calorie Counter and Diet Tracker by MyFitnessPal
A free sign up tools to keep a count of your calories. It tracks your diet and exercise within 5 minutes. With artificial intelligence it remembers your favorites and adds multiple food choices at same time. It has the largest multi-cuisine database and your step tracker too. This is a bundled App providing you zeal to shed the extra pounds.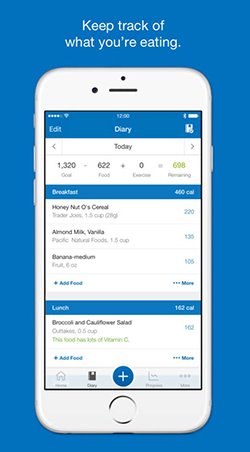 5. Peak - Brain Training
Get sharper and smarter with Peak- Brain Training. Holding 40 unique games for you challenge your memory, attention, problem solving, mental agility, language etc. Provides a coach who guides you what to play and when. You can compete in Real-time this adds pace to the game.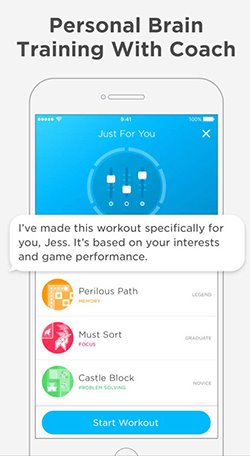 6. Cricbuzz
A cricket fan can never stay away from the updates. A perfect 64-bit App that gives you live scores. Customize the screen the stats of your interest. Live audio commentary in English or any regional language. In case you are not on App you can always get a push notification updating you about current status of match.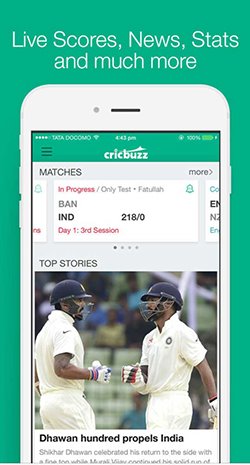 7. NYTimes
Keep up to date with the latest news and major developments. Schedule your morning and evening news updates. Watch the 360 degree videos everyday. Listen to news audios and save the articles to be read later.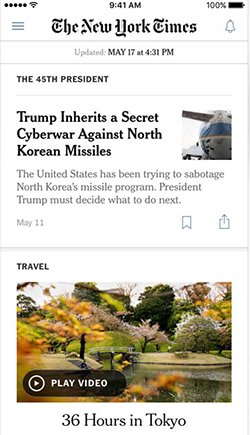 8. 8fit-Workouts, meal planner and personal trainer
You 64-bit App personal trainer suggests you personalized diet and work out. Recommends you nutrition plans, tips and guides, fat burning exercises and muscle building exercises.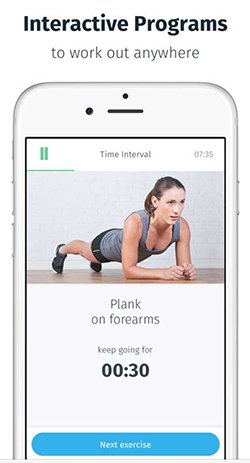 9. Yelp
New to the neighborhood, search for the nearby restaurants, shops and services with the 64-bit Apps on your iOS 11 also. Filter the list with relevance, rates, distance and reviews. Read the insider story with genuine reviews about the places. Yelp is and unbiased platform for you to explore places.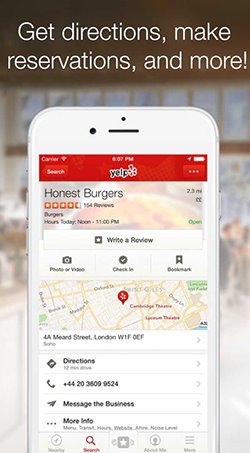 10. Netflix
Watch the latest updated movies and TV shows on iOS 11 with the 64-bit Apps of Netflix. An AI featured App that gives you recommendations as per your searches. With a free 1 month trial and one account you can create 5 different profiles all for your family. An account created here can be browsed on web also. It's for all Kids, family a complete package.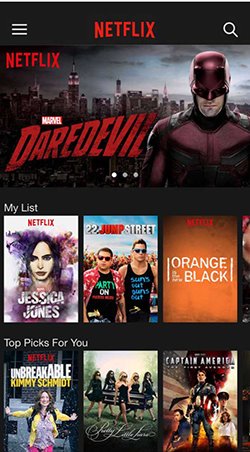 Part 2: Recover Lost Data after iOS 11 Update
iSkySoft Toolbox - iOS Data Recovery opens all your ways to recover lost data. Did you lose data due to Stolen device, Locked the device, Forgot the password, Factory reset, Accidently deleted the data or iOS crashed with iSkysoft Toolbox - iOS Data Recovery you can quickly and selectively recovery all your data. The iSkysoft Toolbox - iOS Data Recovery helps you in all situations. The toolbox can even repair the iOS of the device.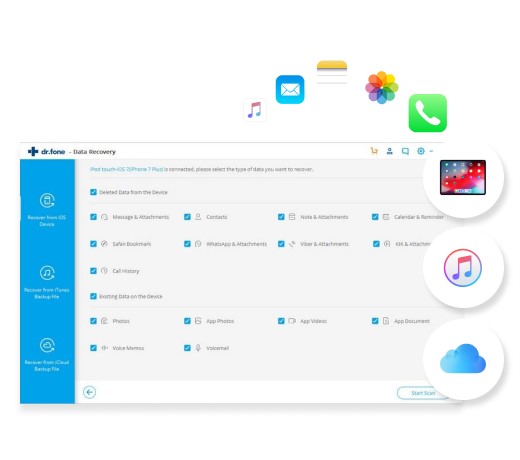 Easy to use 3 step functions.
Recover files like contacts, photo, music, video, message, call logs, notes reminder etc.
Select the files to be recovered in one go.
It can recover any selected file instead of a complete phone backup.
It helps you recover data from iCloud backup also.
There are three ways to restore data with the toolbox. Either you can: Recover Data from iOS Device Directly; Recover Data from iTunes after it was backed up; Recover Data from iCloud backed up