"Please help me – my Android phone just got reset out of the blue and I have lost my songs and voice recordings. Can someone tell me how to recover deleted audio files from Android?"
- a question from Quora
If you also have a similar query like one of our readers, then you have come to the right place. Suffering from unexpected data loss on Android is more common than you can think. While the situation is unavoidable, you can minimize its damage by using an audio recovery software for Android. In this way, you can learn how to recover audio files from Android – call recordings, voice notes, songs, and more. Let's get to know this in detail.
Part 1. Common Scenarios for Losing Audio Files on Android
From a virus attack to physical damage, there could be different reasons for losing audio files on your Android device. Most of the users complain about the following scenarios about audio loss.
If your phone has been reset, then it will automatically erase all the existing data on it.


You might have accidentally deleted the saved audio files on your phone.


The device can get corrupt during an update, leading to data loss.


A corrupt third-party app or document can also lead to this situation.


The mishandling of audio files or unsuccessful data transfer can also make it corrupt.


The SD card on your device might get corrupt as well.


Your device can get damaged by water or any other physical thing.
Part 2. The Best Android Audio Recovery Software: Recoverit
If you have suffered from an unexpected loss of audio files on your device, then consider using Recoverit. It is one of the best audio recovery software for Android that will certainly help you get back your lost audio files. The application is available for both Windows and Mac, with one of the highest success rates in the industry. You can perform an Android audio recovery by simply following a stepwise click-through process (no prior technical knowledge needed).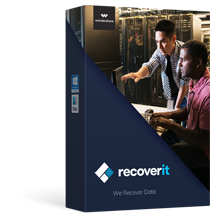 A Life Saver to Solve Your Data Loss Problems!
It can recover lost audio files under different conditions. This includes accidental deletion, virus attack, corrupt storage, and other common scenarios.
The tool can recover all the popular audio formats. It also supports the recovery of photos, videos, documents, and every other common file format.
The interface is extremely easy to use and features different recovery modes.
There is also a provision to first preview the recovered content and selectively restore it to a safe location.
It can perform data recovery on an internal drive or any external source like memory card, SD card, flash drive, etc.

2,965,271 people have downloaded it
Important Note: As of now, the tool supports recovery from SD card or a phone with extended storage. Therefore, you can perform data recovery on its SD card or connect your phone as an external device. To perform a direct audio recovery on an Android device, you can use dr.fone - Data Recovery (Android) instead, which is another application of the same brand.
Part 3. How to Recover Deleted Audio Files from Android Phone?
By taking the assistance of Recoverit, you can easily recover deleted audio files on Android. To do this, all you got to do is follow these basic steps:
Step 1

Connect your SD card

Firstly, install and launch the Recoverit application on your system. Also, unmount your SD card from your Android and connect it to your system.
Step 2

Select a location to scan

In order to proceed, you need to specify what kind of storage unit you have connected. In our case, it will either be an SD card or a memory card. You can also connect your phone and use it as an external source as well.

Now, just pick a location (drive) where you wish to do Android audio recovery and click on the "Start" button to proceed.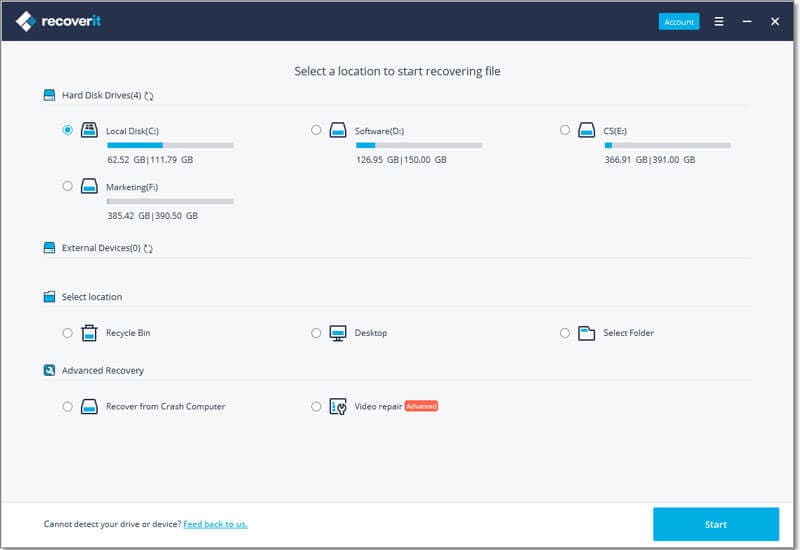 Step 3

Restore your audio files

Sit back and wait as the application would scan your data and try to retrieve the lost or deleted audio files. Since it might take a while, it is recommended not to close the application in between.

In the end, you can just preview the data that is available and select the relevant audio files. Click on the "Recover" button to save them to a secure location.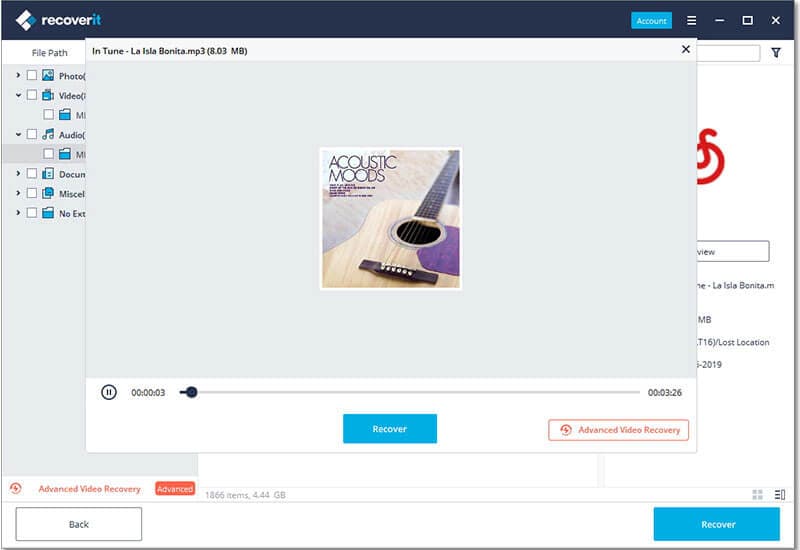 If you didn't get the desired results, then click on the "Deep Scan" button. This will perform a deep scan, which will take more time but would also yield extensive results.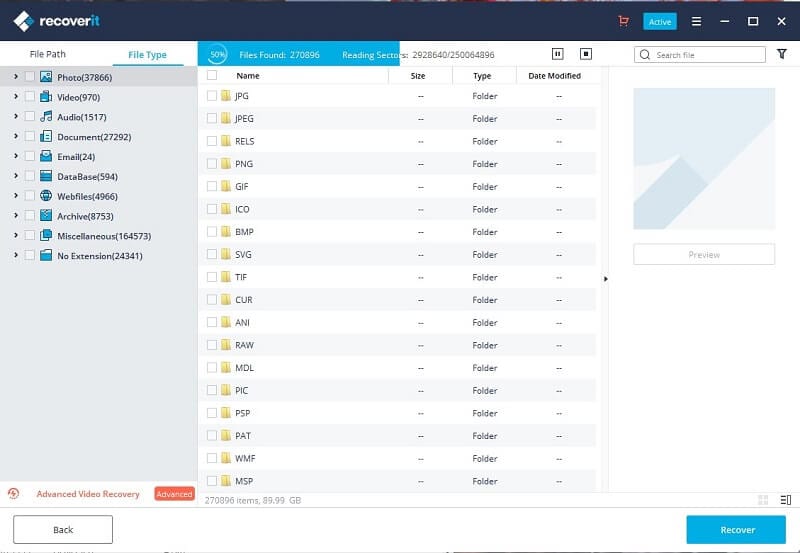 Part 4. Retrieve Deleted Audios from Android with dr.fone - Data Recovery (Android)
If you want to recover audio files directly from an Android device, then you can use dr.fone - Data Recovery (Android) . It is a dedicated application of the dr.fone that can recover any lost or deleted content on your Android device. Apart from scanning content on your Android phone, it can also perform data recovery on SD card or a broken Android phone as well.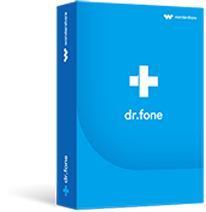 Recover Lost or Deleted Files on Android Phones/Tablets of Any Brand!
The application is a part of the dr.fone that provides excellent user-friendly Android audio recovery options.
It can help you recover audios, photos, videos, documents, and all kinds of important data files.
You can first preview the recovered content and later restore it to your phone or your computer.
There is no need to root your Android phone to use dr.fone – Recover (Android).
There is also a provision to recover data from an SD card or a broken Android device.
The Android audio recovery app is extremely easy to use and yields high success rate.
3,305,812 people have downloaded it
That's a wrap, folks! By following this guide, you can easily learn how to recover deleted audio files from Android phones. Since Recoverit is an extremely user-friendly tool, you would be able to make the most of it in no time. Keep the application handy as it might help you in an adverse situation to get your lost or deleted audio files back.