We all use memory cards to expand the primary storage of our phones, tablets, or any other device. Though, a lot of times, users also suffer from an unexpected data loss on memory card as well. For instance, if you have lost songs or other audio files from your SD card, then you might consider using audio recovery software for memory card. In this guide, we will teach you how to recover audio files from SD card in a foolproof manner.
Common scenarios for audios getting lost
Before we learn how to recover deleted audio files from SD card, it is important to cover the basics. Here are some of the common reasons for causing the loss of audio files on SD card.
Your memory card might be physically damaged


A malware or virus can attack your memory card


The card storage can get corrupt


The audio files stored might become inaccessible


Accidental deletion of audio files


Mishandling of the files via a third-party app
What to do when you lost audios on memory card?
Whenever you face an unexpected loss of audio files on your memory card, take the assistance of a data recovery software. A dedicated audio recovery software for memory card will help you get your data back. You should do this as soon as possible to prevent your data from getting overwritten by something else or getting lost altogether.
How to recover deleted audios from memory card?
In order to learn how to recover deleted audio files from a memory card, take the assistance of a dedicated data recovery tool. The best audio recovery software for memory card out there is Recoverit. It can recover audios of different formats like MP3, 3G2, MOV, FLV, AVI, and so much more.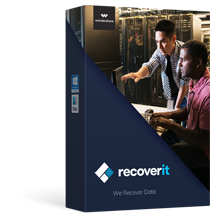 A Life Saver to Solve Your Data Loss Problems!
It is extremely easy to use Recoverit. Users can restore their favorite content by following a simple click-through process.
The tool supports the recovery of all the major audio formats. Furthermore, users can also recover photos, videos, documents, emails, etc.
You can recover data from an internal storage or any other external source like SD card, memory card, flash drive, and so on.
There are different scanning algorithms that Recoverit follows. Also, users can first preview their data before restoring it.

2,965,271 people have downloaded it
The audio recovery software for memory card has one of the highest success rates in the industry. To learn how to recover deleted audio files from memory card, follow these steps:
Step 1

Install and launch the program

To start with, launch the Recoverit tool on your system and connect your memory card to it. From its home, go to the option to recover data from external devices.
Step 2

Choose the connected device

To proceed, you need to select the type of external device that you have connected. In this case, it will be either memory card or SD card.

Furthermore, you can select the exact location where you wish to perform data recovery.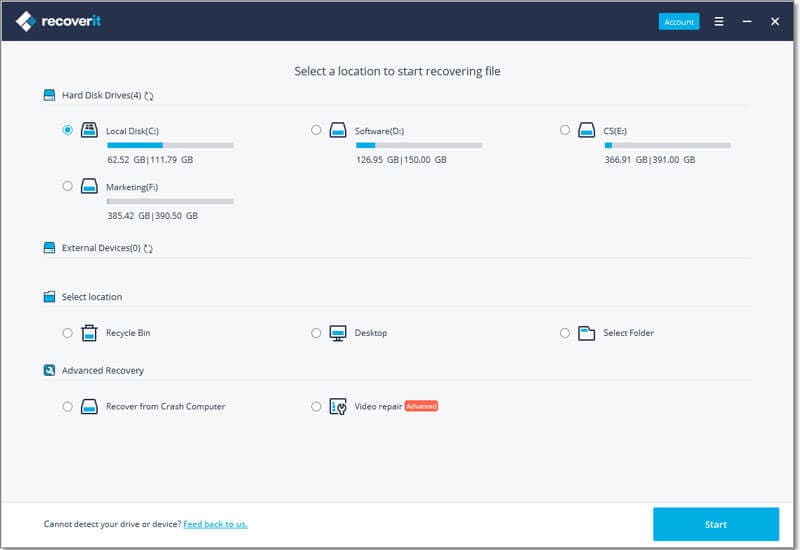 Step 3

Preview and restore your files

Wait for a while as Recoverit would scan the connected unit and recover audio files from SD card. Make sure that you don't close the application during the audio recovery process.

That's it! Once the results are displayed, you can preview the retrieved audio files. Later, you can restore the selected audios to a safe location.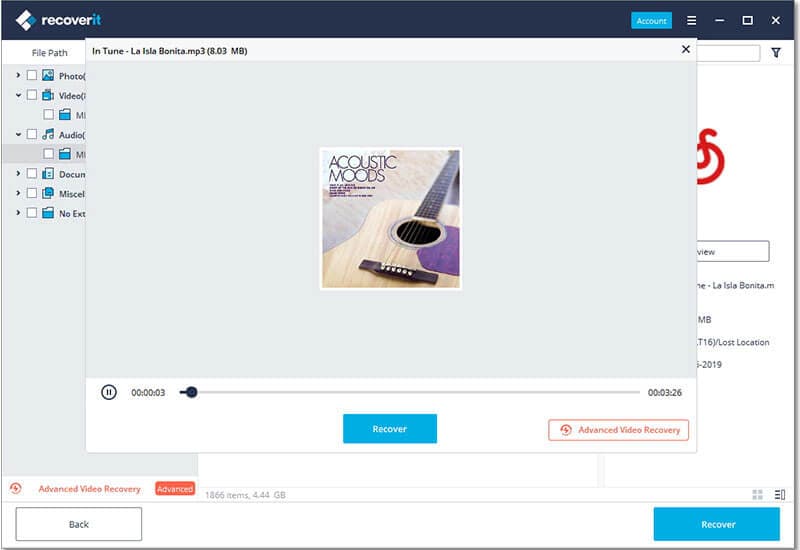 If you want, you can perform an advanced all-around recovery as well to get better results.
Useful Tips to Prevent Data Loss from memory card
If you want to avoid an unexpected loss of data from your memory card, then consider following these steps:
Always maintain a backup of your data so that you can retrieve your lost audios from the second copy.


Don't remove the SD card unexpectedly when it is being processed by the system.


Make sure you don't connect it with public computers.


Have an anti-virus application on your computer/phone to protect your data.


Don't use your memory card with too many devices. Keep dedicated units for every device.
I'm sure that after reading this guide, you would be able to learn how to recover audio files from SD card. As you can see, Recoverit is the best audio recovery software for memory card that will certainly come handy to you. Keep it installed on your computer as you might end up using it during an unwanted situation.