How do I backup and restore my WhatsApp messages via iCloud?
"Is there any way to backup and restore my WhatsApp data on my iPhone? Can I use iCloud for this?"
- iOS user community forum
To Back up your WhatsApp data is always a good practice because you never know when disaster strikes and before you know it, you might lose all the data on your iPhone. WhatsApp is now increasingly being used by companies to create work groups, so losing chat data or important files will not only impact your personal but also your professional life.
In cases where you lose precious WhatsApp data, it could be a nightmare unless you have a backup ready to be restored again to your iPhone. The iCloud is an official way provided to help you backup and restore WhatsApp messages on your iPhone. In this article, we will offer you some detailed solutions on how to backup and restore WhatsApp from iCloud as well as giving some tips on WhatsApp restore from iCloud not working.
Part 1: How to Backup WhatsApp to iCloud
Is iCloud WhatsApp Backup possible? Yes, for iPhone users, iCloud presents a great option to back up your WhatsApp data on iPhone. The iCloud is the cloud storage system provided by Apple to their users to store data so that they will have a place to retrieve data if they lose it from their device.
Backup WhatsApp to iCloud in Phone settings
The first method that you can use for iCloud WhatsApp Backup is by enabling WhatsApp back-up in the settings on your iPhone. You will know how to do it once you learn from the following steps.
Step 1 . Go to your iPhone Settings and navigate to iCloud Drive.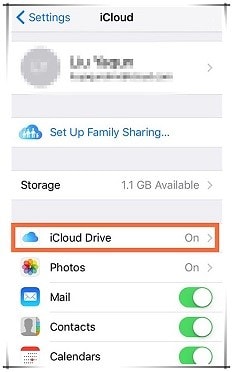 Step 2 . You will see a series of apps listed in this window. Click WhatsApp to toggle the backup option ON or OFF. To automatically backup your device, toggle the option to ON.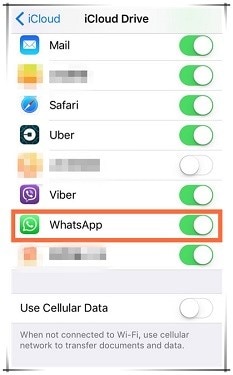 Note: With this method, WhatsApp will backup all data on to iCloud including WhatsApp messages, so you have no control over which file to backup and which not to backup. Some users have complained that this method because it doesn't backup chats very efficiently.
The iCloud only offers 5G storage space free of charge for backup data and you need to pay additional services if your data exceeds 5G.
The problem for iCloud backup is that it will back up all of your data on iPhone including WhatsApp messages and you can't preview the data before restoring the WhatsApp.
You can only restore iCloud backup to iPhone and can't transfer WhatsApp from iCloud to Android.
Backup WhatsApp to iCloud via WhatsApp backup
Step 1 . Open WhatsApp on your iPhone.
Step 2 . Navigate to WhatsApp setting and Click "Chats".
Step 3 . Click "Backup".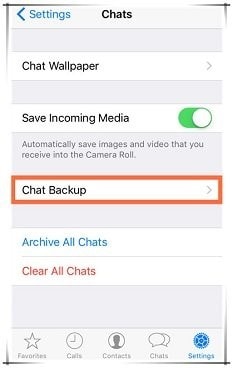 Step 4 . You will see an option Auto Backup and Include Videos. Click on "Auto backup".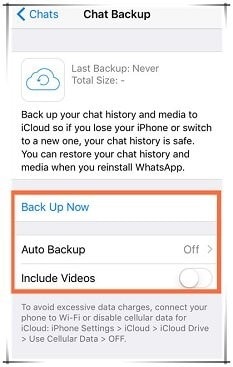 Step 5 . Choose the backup period for your WhatsApp backups.
Part 2: How to Restore WhatsApp from iCloud
Like the backup process, the restore process involving WhatsApp data can be done in following ways. Let's learn how to restore WhatsApp backup from iCloud.
Restore WhatsApp from iCloud from the app
Similar to the backup process, you can restore WhatsApp backup from iCloud by going to the chat section in your WhatsApp settings. Make sure that you have a backup in place before you do this process or else the option will not be visible. Let go through the steps on how to get WhatsApp backup from iCloud
Step 1 . To make sure whether you ever made a backup via iCloud, you can check it by going to WhatsApp>Chats Setting>Chat backup
Step 2 . Delete the WhatsApp and then reinstall it on your iPhone.
Step 3 . If you have a WhatsApp data backup, then you will be shown the option to restore data from it. Click "Restore Chat History" to begin the process.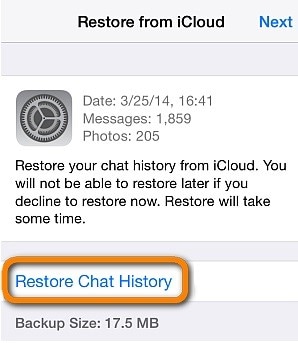 Note: Some users have reported WhatsApp restore from iCloud not working. If this method doesn't work for you, then you can go a different route to restore WhatsApp from iCloud by uninstalling and reinstalling WhatsApp. You will be shown the option to restore WhatsApp Chat history after the sign in process.
This method only allow you to restore WhatsApp from iPhone to iPhone.
You can't restore WhatsApp selectively through this solution
Restore all data including WhatsApp from iCloud to iPhone
If restoring WhatsApp chat history doesn't get you all WhatsApp files that you have backed up, then you can choose this method to restore all data including WhatsApp from iCloud. However, restoring WhatsApp data to your iPhone by this way will come at a cost because you will have to wipe all data from your iPhone using the factory reset. After you have done that, use the following steps to restore WhatsApp using iCloud.
Step 1 . Wait for your phone to boot up after the reset process.
Step 2 . You will be shown the following message. Click "Restore from iCloud Backup".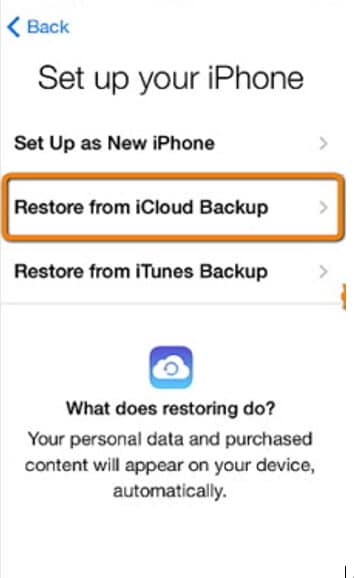 Step 3 . You will be asked to enter your login credentials into the space provided. After entering your iCloud login credentials, click "Sign in with your iCloud Apple ID"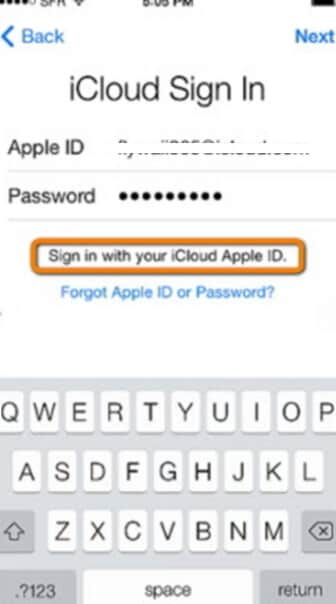 Step 4 . You will be then shown a list of backups including WhatsApp backup you ever made. Click the most recent backup to get the latest WhatsApp data.
Note: This method might give you entire WhatsApp data but it comes with the cost of deleting all data on your phone. But do not despair, we have another solution for you, let's review the final entry on our list!
Part 3: The Best Alternative to iCloud for WhatsApp Backup and Restore
The dr.fone is an all in one mobile management suite that has plenty of intuitive features for smartphone users and Restore Social App is one of them. With this software, you can easily backup and restore your WhatsApp messages. You can use it to help you backup WhatsApp messages easily and quickly to PC as well as restoring the WhatsApp from iPhone to iPhone or iPhone to Android just within several simple steps. Let review how you can Backup and restore WhatsApp data to iPhone using dr.fone.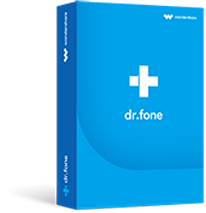 Backup and Restore WhatsApp Selectively and Simply
Backup WhatsApp messages selectively to the PC wihtout any hassle
Migrate WhatsApp data between iPhone and Android anyway as you wish
Save your time substantiall for WhatsApp backup and transfer with one-click solution
Compatible with the latest iOS systems such as iOS 12,iOS 11 and more
Preview the WhatsApp before restoring the data and only export the desired files
3,910,886 people have downloaded it
Backup WhatsApp data from iPhone using dr.fone
Step 1 . Download and install dr.fone in your computer. Connect your iOS device to the computer and launch dr.fone. Click "WharsApp Transfer" to begin.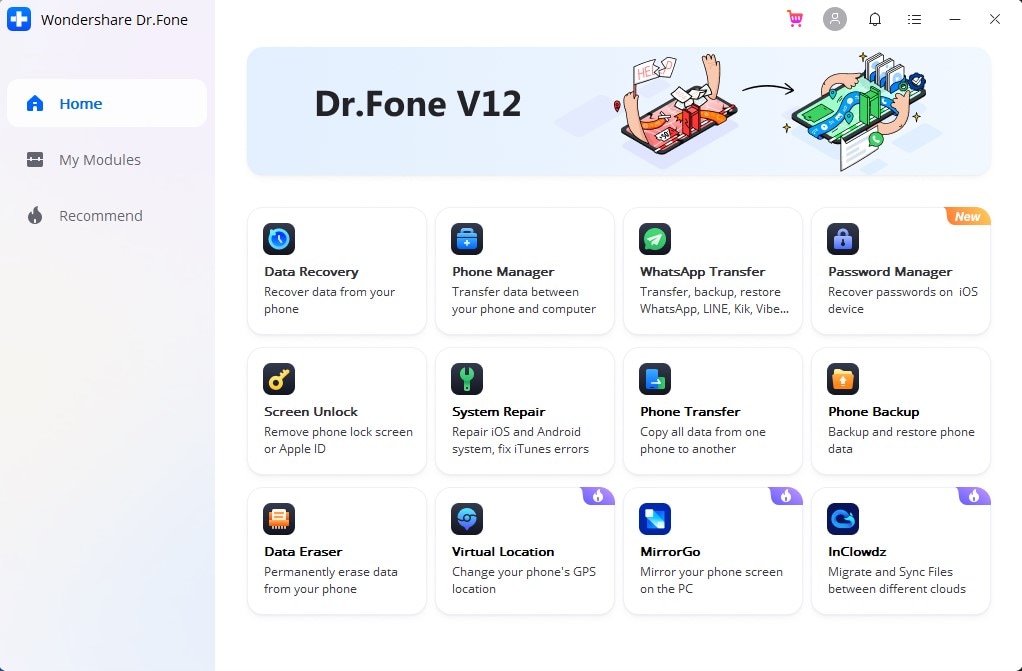 Step 2 . Out of the four options, click "Backup WhatsApp messages" to back your WhatsApp data to your computer.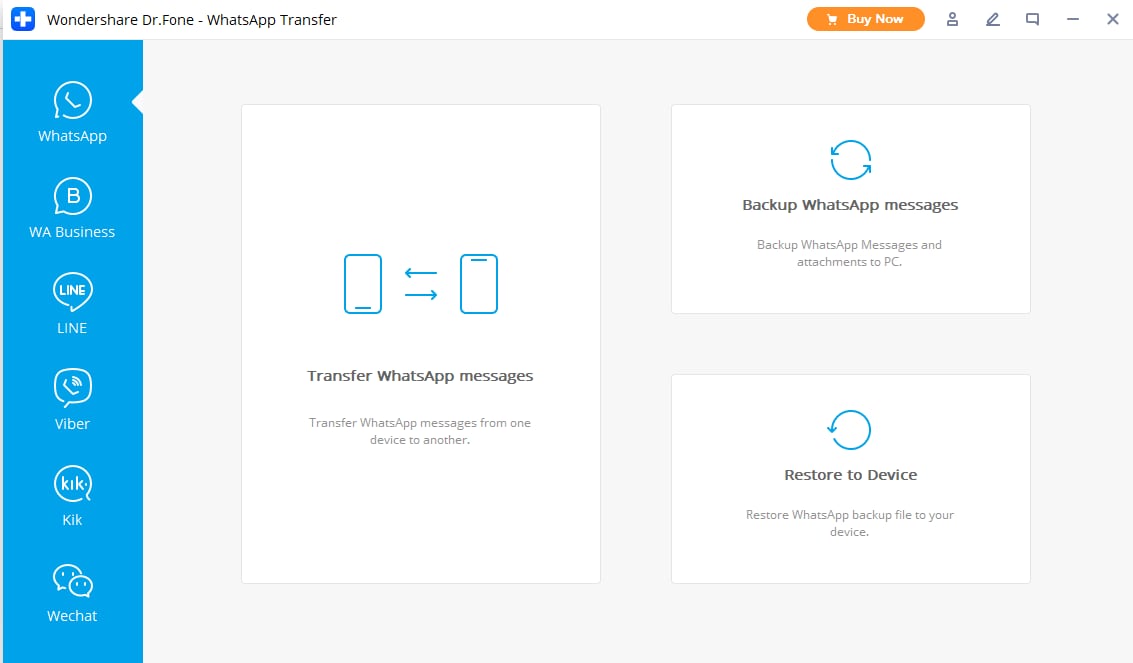 Step 3 . The dr.fone will backup all your WhatsApp data and once completed, you will be shown the message "Backup Successfully".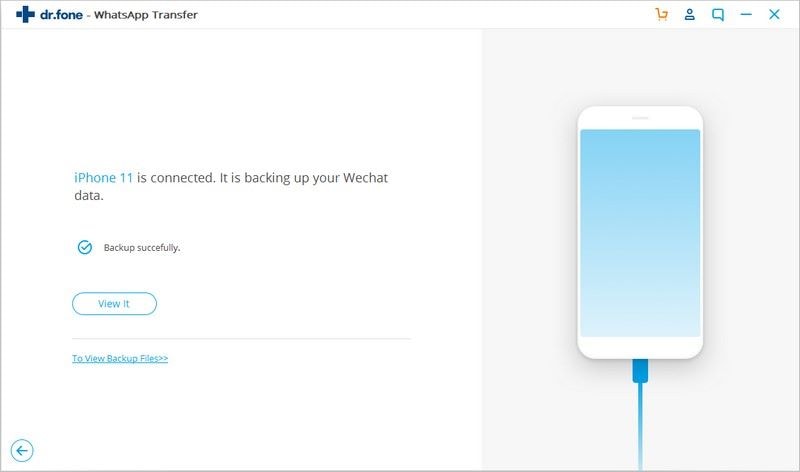 After the process is completed, you can find the backup file on your computer. You don't have to worry about the software missing out files or any additional steps. The backup process by dr.fone will ensure complete WhatsApp data backup.
Restore WhatsApp data to iPhone using dr.fone
With dr.fone, you can not only backup your WhatsApp data but also restore WhatsApp from your computer. Make sure that you have your WhatsApp data file on your computer while running the application. Let's go through the steps one by one!
Step 1 . Install dr.fone on your computer. Run the software and connect your iOS device to your computer. Click "Restore Social App" option from the list of features.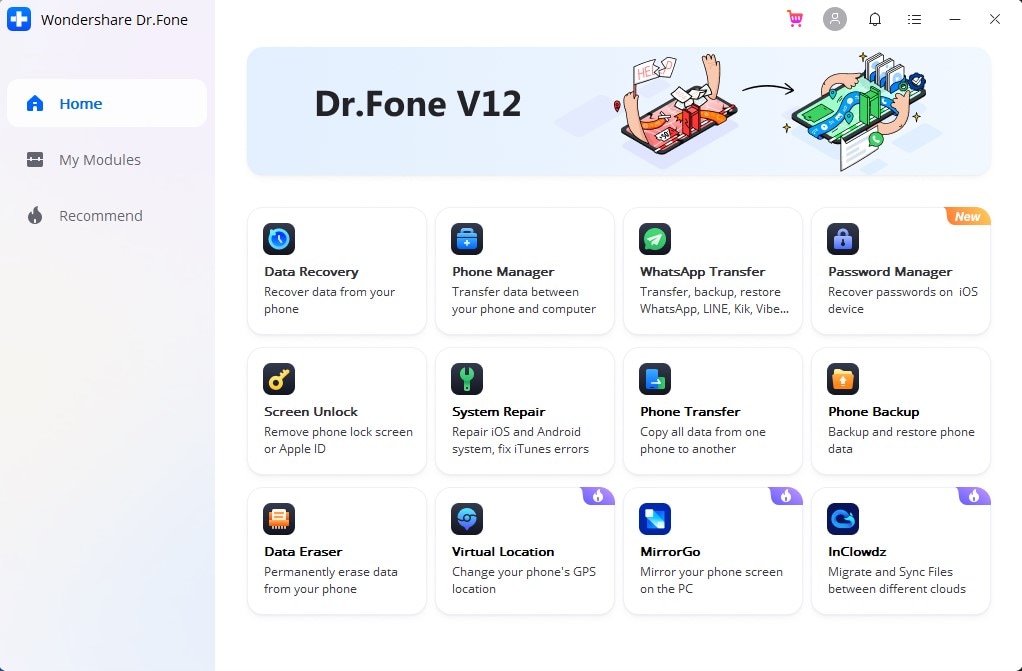 Step 2 . On the next page, please choose the "Whatsapp" option on the left side and then you will be shown four options, click "Restore WhatsApp messages to iOS device".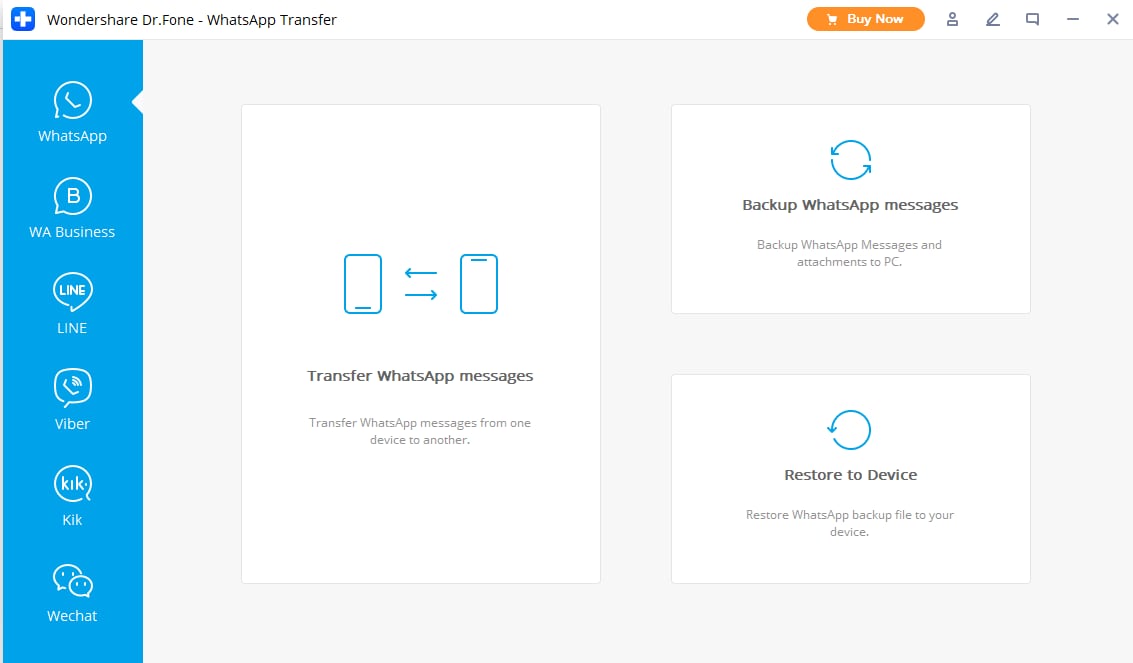 Step 3 . You will be shown the list of WhatsApp data files on your computer that you ever backed up. Click the file you want to restore.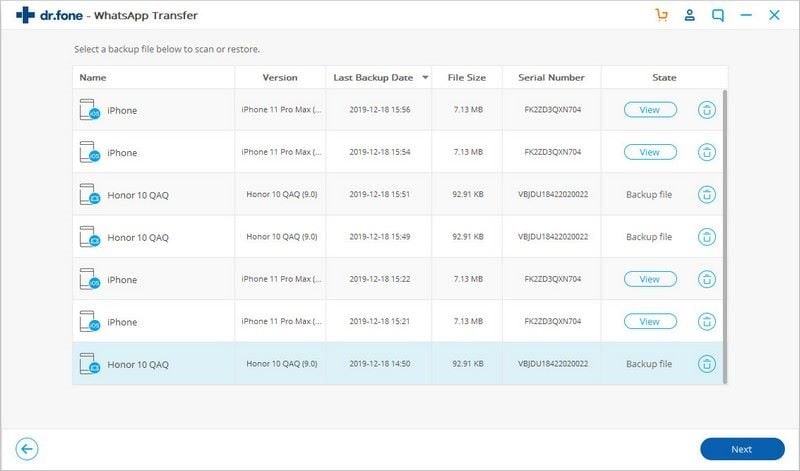 Step 4 . Selecting the file will reveal WhatsApp data associated with it i.e., you can see the chats and media associated with the file. Click on "Restore to Device" to restore the WhatsApp data to your iPhone.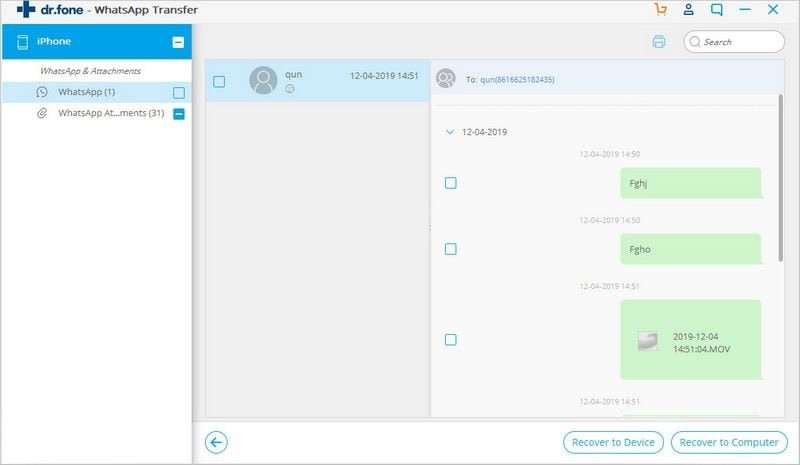 Step 5 . Click "Restore" to begin the process.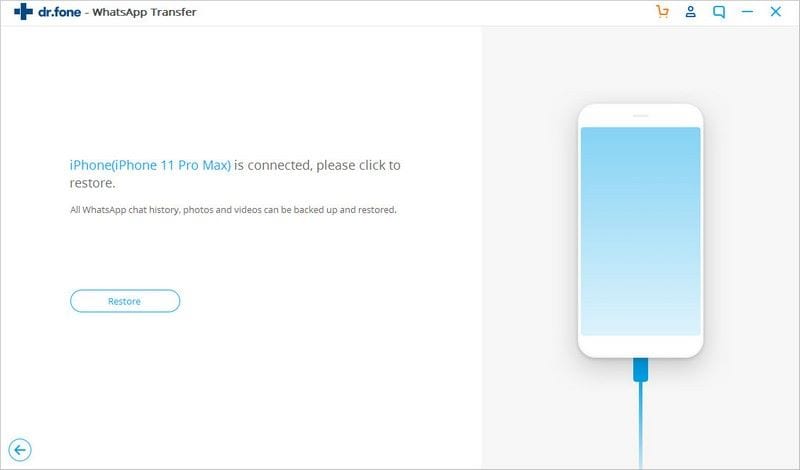 Step 6 . The software will carry out the WhatsApp restoration process automatically.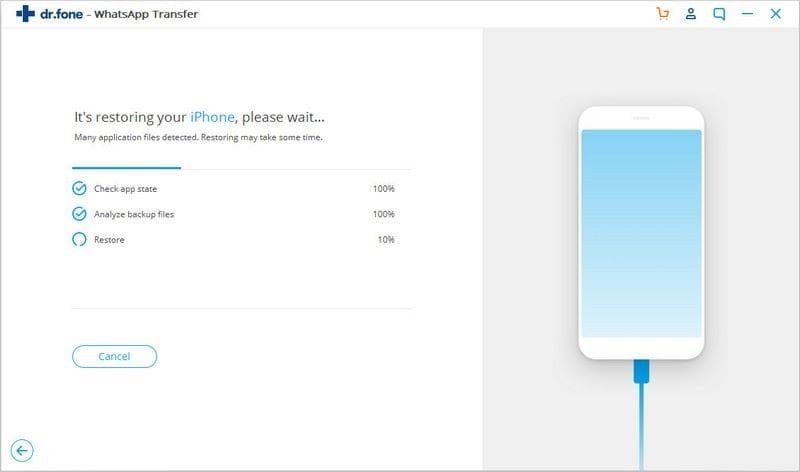 Part 4: Fix WhatsApp restore from iCloud not working
When you choose to do WhatsApp backup and restore process using iCloud, there is a chance that you might run into iCloud errors. Some of the common errors associated with iCloud are the "The last The Last Backup Could Not Be Completed" messages. If you get such an error, your iPhone will not backup the data and makes it impossible for you to save WhatsApp data.
However, you can try some of the following tips to solve the error.
Restart your iPhone and try again
Check whether your iCloud account has enough storage space
Check your internet connection
Ensure that your iPhone has enough charge or plug it to a power source
Log in to iCloud to see if Apple servers are working properly
Ensure that your Cellular data is off while you are connected to the Wi-Fi
Make sure the Documents & Data upload is turned on in iPhone Settings > iCloud
Ensure that your iOS version is updated to the latest version, or at least iOS 8 and above
Try using home Wi-Fi network and avoid public Wi-Fi for updates
Conclusion
We have discussed several methods to Backup and Restore WhatsApp from iCloud and you can choose to follow the methods you found the most useful. WhatsApp has become an integral part of our lives, helping us to keep in touch with our friends and family. They even play a prominent role in some of our professional lives. Keep your data safe and have it on your phone when you need it.