Call history in the phone gives all the details of received, dialed or missed calls. All the timings and duration information are included in call logs. Form some people, the history is very important. And with more and more calls, the old calls start getting deleted automatically from the list and when we need the information of such important call, we find ourselves in difficulty. Hence, it is very important to make a call history backup in order to avoid missing history. Therefore, this article will provide the readers two ways to backup call history on Android phones. Let's know how you can do that.
Part 1: How to Backup Call Log to Computer
The first way you can backup call log is through dr.fone – Android Data Backup & Restore. It's an incredible call log backup and restore tool offering so many advanced features. We will understand the call log backup and restore processes later, but first let's know the features of the software.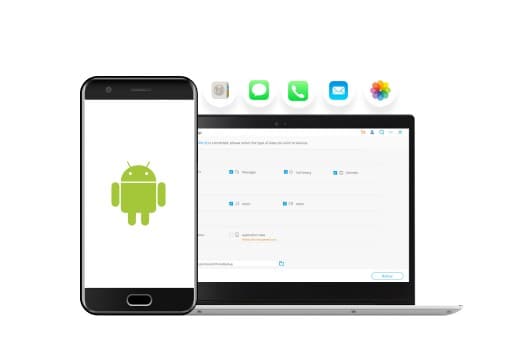 The software can view the files prior to backup
It is able to support every Android device.
It makes sure not to replace the existing data by the new files.
It holds the capability of restoring from one phone to another too.
It can one click backup data on Android phones such as call history, contacts, messages, gallery, videos, APP, APP data, calendar, music, etc
How to backup call history with dr.fone - Android Toolkit
Step 1: Download iSkysoft and install. Launch it afterwards and go for "Data Backup & Restore" option in the main window. Next step is to connect Android phone to PC with USB cord. Turn "USB Debugging" on and click "Backup". Tick the box beside "Call History" and then press "Backup" button. You are allowed to backup everything on Samsung phone by ticking "Select All".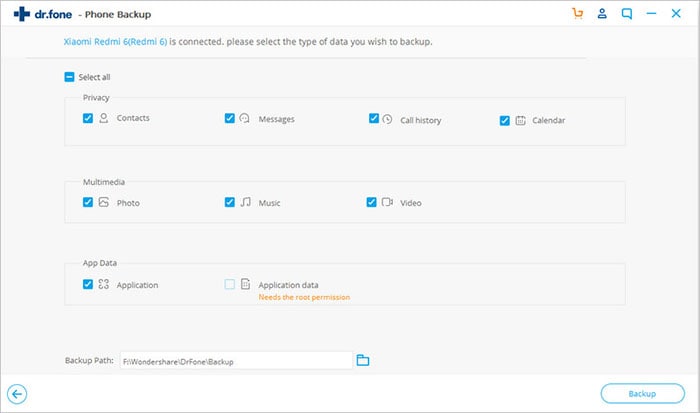 Step 2: After the scanning process, simply hit "View the Backup" and you can preview the call history or other backup data once.
How to Restore the Backup Files
Again launch it and click "Data Backup & Restore". Make the device and computer connect and click on "Restore" button. You will see the backup files you did last time. Now go to the checkbox next to "Call History" and click on it. lastly, click "Restore" button again and wait for the notification of "Restoring has been completed!"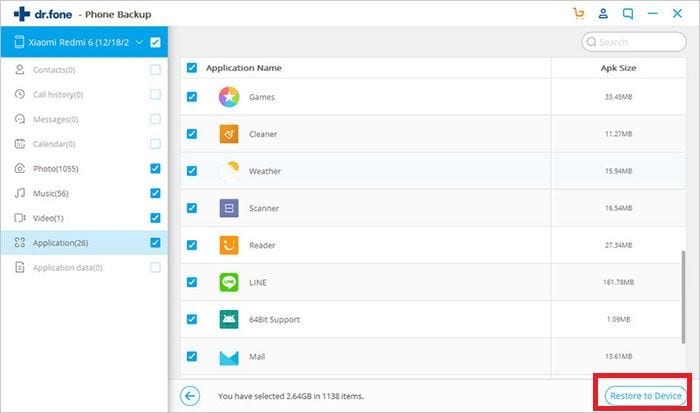 Part 1: How to Backup Call Log to Google Drive
This is another way to save to call logs. Google Drive is a cloud storage that helps in keeping the files safe and lets you access the files from anywhere. For the call history backup to Google Drive, the IFTTT for Android app is gonna help you. The backup steps are not complicated and are listed below:
Step 1: Install IFTTT for Android and make a new recipe. Create 3 different recipes for your call logs i.e. dialed, missed and received calls.
Step 2: Tap the "IF" channel and choose "Android Phone Calls". Next, hit on the plus sign beside "Any Phone Calls Placed".
Step 3: Now, please tap "Then" channel and choose "Google Drive". Again hit the plus sign but this time it should be next to "Add row to spreadsheet".
Step 4: Lastly, you will need to decide toggle the switch on or keep it off next to "Receive notifications when this Recipe runs". After all that, click "Finish".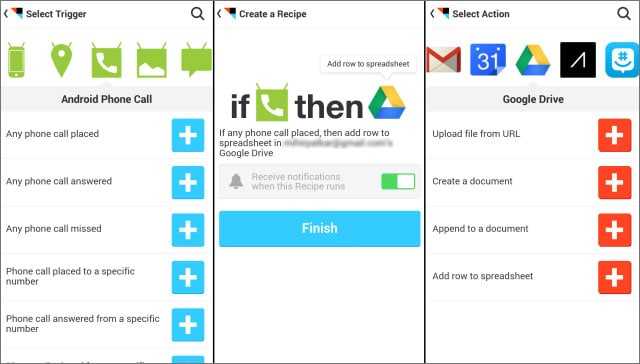 Step 5: When you do all the steps above, the next time you place any Android call, the backup will be ready in a row spreadsheet as shown in the picture. It will save the date, time, and duration kinds of details. We did steps for dialed calls however the same method will apply to the answered calls and missed calls.