Let's assume your smartphone accidentally dropped to the ground and the screen is now cracked or suppose your Samsung android caught a virus and broke down, how do you recover all the saved contacts, media files, messages or any other important data from the fully cracked smartphone? Basically, there's not much you can do with a broken, cracked screen whether you are using a Samsung phone or any other Android phone.
But, I have good news for you, with dr.fone, it's now possible to transfer data from blank screen Samsung to computer. Surprise? Keep reading this article and I will give you detailed instructions on how you can successfully transfer data from blank screen Samsung to computer by yourself.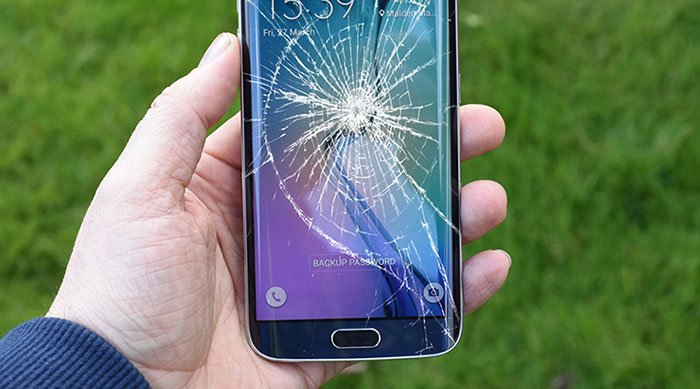 Possible Situations That Result in Unresponsive Screen on Samsung
1) Screen Smash!
We all know that cases of cracked, smashed phones are the most common type of Android repair. As a matter of fact, such instances cover approximately half of the total Android phones repair that is there today. It is almost obvious that most of the smashed screens will automatically necessitate a new replacement of screen. In most such cases, it happens that the LCD display of the phone's LCD screen is damaged. In cases of minor damage, however, repairs can be done. Only after this, it will be easy/possible to access the stored information in the device.
2) Splash!
Water-caused damage is the second most popular kind of repair for Android phones and it accounts for about 15-20% of the total repairs of Android phones. This happens in an event where the phone comes into contact with a liquid like water or is accidentally immersed in a liquid. Such instances cause serious damage to especially the phone's circuit, motherboard and in some cases to many other hardware components of the phone. Whenever such occurrences happen, the various parts of the smartphone are reconnected and in severe cases, a complete replacement results. There are also other instances that eventually lead to a black screen/ broken Android screen. Whatever the case, they all result to data loss on the device. Therefore, every Android user should realize how critical backing up information regularly is. But, should you be a victim of losing data through either of the mentioned ways,dr.fone can help you recover all data from your broken screen Android.
How to Transfer Data from Blank Screen Samsung to Computer with dr.fone?
dr.fone - Android Data Extraction is a tool, that is specially designed for Samsung users to extract data from an Android devices with broken, damaged or cracked screen. So, if your Samsung screen is blank due to the above possible reasons, you can use this program to extract the existing data on Samsung and transfer them to your desktop computer easily. Kindly note that this program is only limited to Samsung Androids and gadgets currently. In the near future, it will be modified to support a wider variety of phone brands. First of all, let's have a brief look on the possible reasons that may result in screen issue on Samsung.
Step 1: Link your Broken Android to the PC
Using an USB cable to connect your phone to the computer. Next, install dr.fone - Android Toolkit on the PC. After this, press the "Data extraction" function on your broken device.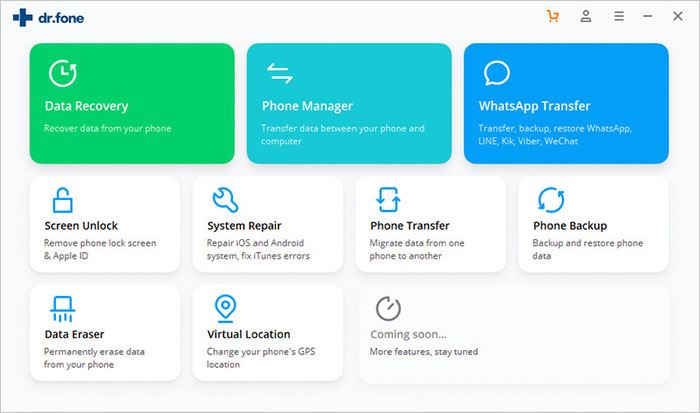 Step 2: Select the Files You Wish to Recover
You're now supposedly required to select the types of files you need to recover from your broken Android gadget. By the devices default system, these files are chosen. At this point, you can only pick the file types you want to extract in the interest of time for scanning and then hit "Next".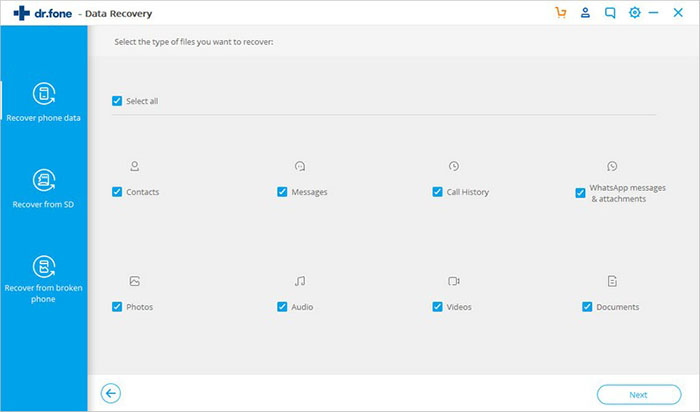 Step 3: Choose the Android Problem That Matches That of Your Gadget
There are many states in which Android phones could be such as black screen, broken screen, damage by water and more. But basically, all these can be classified into two major groups:
A touch screen that is nonfunctional and do not access the phone. Otherwise said to be a non-resposive screen.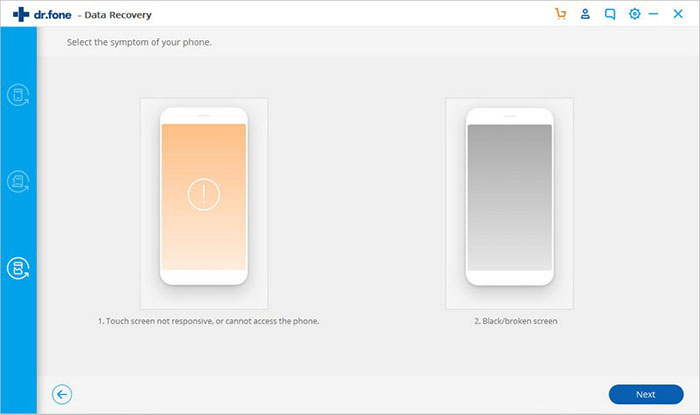 In the subsequent window, select the correct "device name" as well as the "Device model" of your smart phone. Currently, this feature is only applicable for Samsung androids &devices like Note, Galaxy S and various tab models.
Although it's possible for the software to automatically match to your phone, be sure that the information filled-in is correct. Then click "Next" in the new windows. Finally, hit the "confirm" key.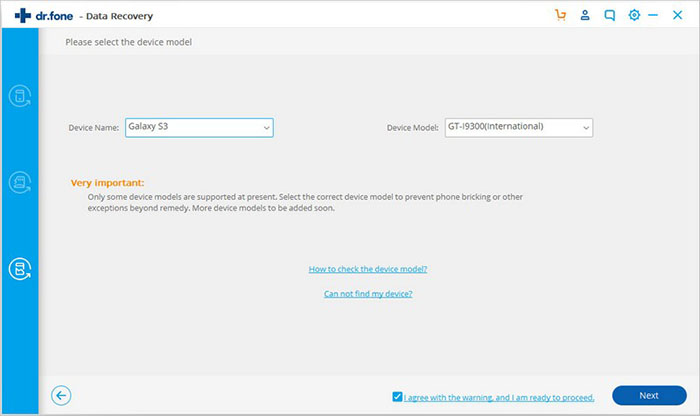 Step 4: Switch Your Device to the Download Mode
Now, it's possible for you to put your Android on and simply follow all the instructions to enter your phone into a Download mode. Follow the 4 steps outlined below:
Press the power off button on your Android.
press and hold the "Power" and "Home" button on your device simultaneously.
Press the "Volume add"key on your phone.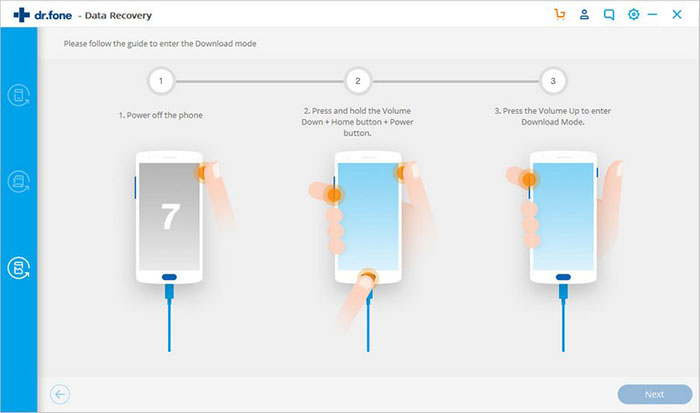 As soon as your Android phone is already, the software will automatically start downloading the recovery package.
Step 5: Preview and Transfer Data from Blank Screen Samsung to PC
After some time, the interface shown below will appear. Now, choose the files you wish to preview. As soon as you locate your target files, directly click on the "Recover" option which will automatically save your files in the PC.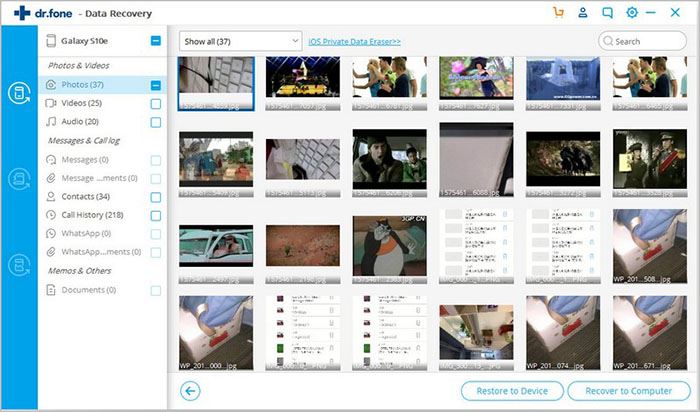 As soon as all the above settings are complete, all the data you wished to recover is successfully extracted and can be found in the PC. Now click the "Back" key to the main screen (home screen) and select "Exit recovery mode" which will automatically reboot your device and restore it to it's normal status.
Conclusion
dr.fone - Android Data Extraction is an extremely useful data extraction tool that is specifically made for broken Android gadgets. There are lots of reasons that may render your Android screen unresponsive, broken or completely damaged. Using this online tool, you can easily and quickly retrieve/ recover all your data selectively (including texts, WhatsApp media, call logs, media files like videos, images, messages, contacts) as it gives you access to your file manager without using your android so that you can transfer data from blank screen Samsung to computer. Thanks to the invention of dr.fone. You have an option of trying it for free just to see how it works before you can officially purchase your package.