It is of great use to actually have a handy calendar along with you. Thanks to your portable electronic device. With this, you can keep track of the important events in your life by making an organized schedule of activities such as meetings, birthdays, holidays, and many other events. But then although you can access this calendar in a handy way, you may actually lose data due to a lot of reasons. Some common reasons are device crash, accidental deletion, failed upgrade, and many others. And so given this, it is very important that you provide a credible backup for your iPhone and iPad in order to secure your data and better do it regularly in order to respond to needed updates from time to time. So backup iPad calendar in order to relieve yourself from too much worrying of accidentally losing your calendar files. Now speaking about backing up iPad calendar, there are 3 ways in which you can do it. Two of them are through iCloud and iTunes, the other one is the easiest way to backup iPad calendar. Do not worry. If you are new to this, the procedures are not very difficult to comply with. Just follow the instructions that follow.
Part 1: The Easiest Way to Recover Lost Calendar from iPad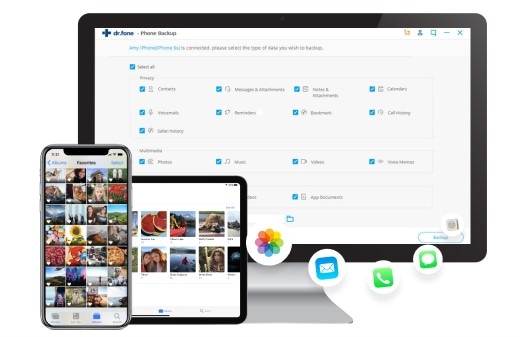 Why Choose This Software to Back up iPad Calendar:
The program can back up data both automatically and selectively, and without overwriting the existing data on iOS (iOS 10.3) device.
Users have the opportunity to preview & select the needed data from the backup file to iOS devices.
It supports files including contacts, videos, photos, messages, call history and more.
The backup file can be saved to Mac as printable files.
Files backed up using this program can be read, previewed, selected and restored to iPad, iPhone and iPod touch.
There are a variety of methods for backing up an iPad, including iTunes, iCloud and the use of third party apps. Unlike iTunes and iCloud, the best third party apps come with advanced features and don't overwrite your backups. Also, they don't require paid storage. In this page, we take a close look at how to backup iPad calendar using the most reliable and innovative iOS Data Backup & Restore software for Mac - dr.fone - Phone Backup (iOS).
Step-by-Step Guide to Backup iPad Calendar
Step 1. Connect Your iPad to Your Mac
We recommended that you use the original USB cable to connect your iPad to Mac. You can then download dr.fone - Phone Backup (iOS), launch it and select the "Data Backup & Restore" menu.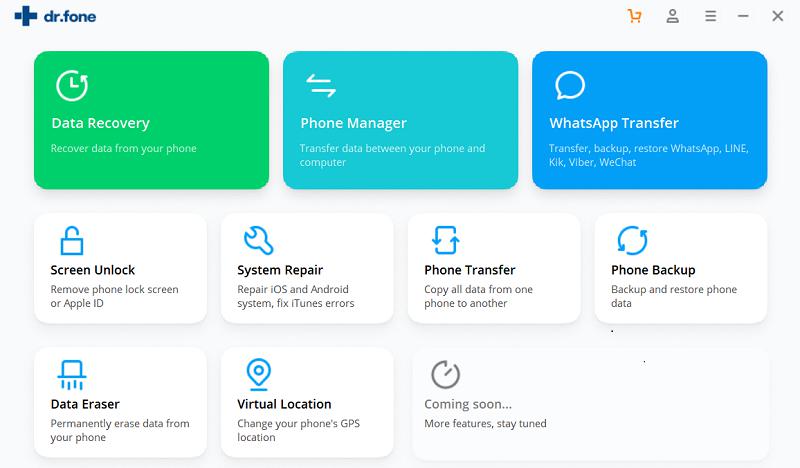 Step 2. Choose File Types and Backup Calendar
Once you enter the "Data Backup & Restore" menu, dr.fone - Phone Backup (iOS) detects your iPad and starts scanning for its file types automatically. After a successful scan, you simply need to select the file types to backup. Since we are backing up Apple Calendar, just mark the "Calendar & Reminder" option and click "Backup" button.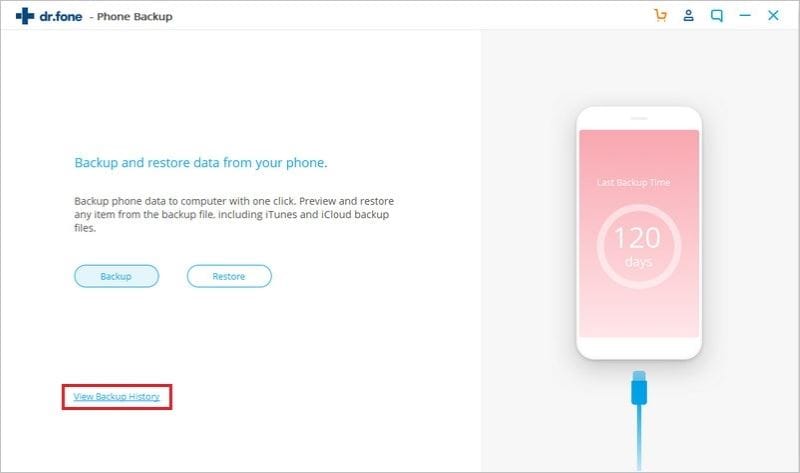 Note: Before you can click the "Backup" button, you should be able to see the "To view the previous backup file>>" option located at the bottom left corner of the software's interface. It can be used to preview the previous backed up files made via dr.fone.
Step 3: Export or Restore iPad Calendar
After a successful backup, you can select any content of the backup file (including calendar) and either export it to your PC/Mac or restore it back to your iPad, iPod touch or iPad. Use the "Export to Mac" button located at the bottom-right corner of the software's interface to export and backup iPad calendars.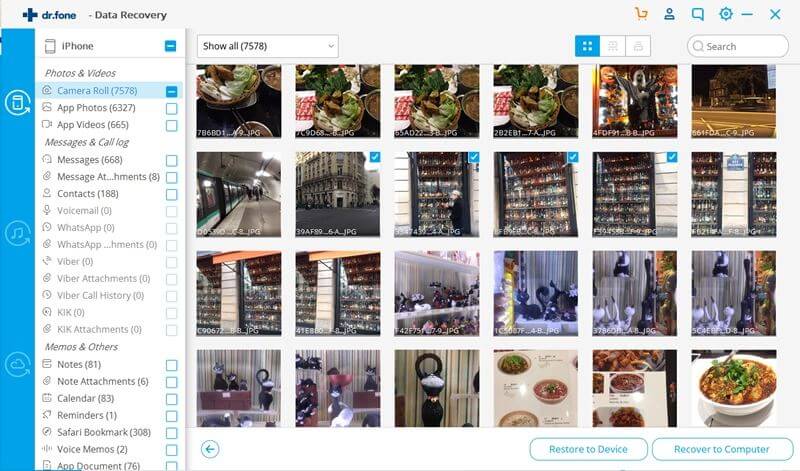 Without a doubt dr.fone - Phone Backup (iOS) is all you need to ensure that when your iPad, iPhone or iPod touch fails, you're able to find and restore your calendar instantly. Apart from Apple's calendar, it also supports contacts, voicemail, photos, videos, call history, text messages, WhatsApp messages and more. Keep your iPad, iPhone and iPod touch data safe by downloading dr.fone - Phone Backup (iOS).
Part 2. How to Make a Backup of iPad Calendar with iCloud
But before that, here are the things which you should take note of when choosing which backup method to use. If you want an automatic backup solution anywhere using WiFi or without connecting to a PC or Mac, use iCloud. But if you use your computer which hosts your backups frequently, or if you want an onsite and networked backup, then use iTunes.
So first, let us begin with the procedures of backing up using iCloud. Well this is basically a service which is offered by Apple. Through this, you can backup your iOS mails, calendars, reminders, safari bookmarks, documents, notes, photos, and data. Now here are what you are going to do.
Step 1. Backup Your Calendar
On your iPad device, go to the "Settings" menu, and then scroll down to "iCloud", then to "Backup". After that, tap "iCloud Backup" to turn it on, and then click on the "Backup Now" tab. After you do that, iCloud will immediately backup your content.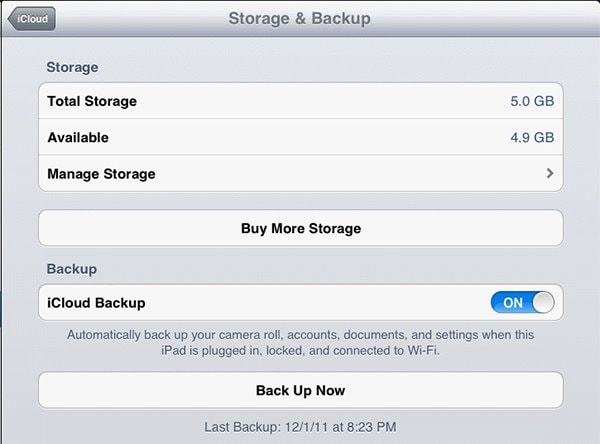 Step 2: Export from iCal
While on the other end, open the iCal app on your Mac. Then after that, select one calendar from the list. Go to "File" on the menu bar and then choose "Export" by clicking on it.
Next, save the exported calendar to wherever you want it to be. If you want to back up more calendars other than just one, then all you have to do is repeat the same procedure. With this, all the events on your calendar would be uploaded to the server.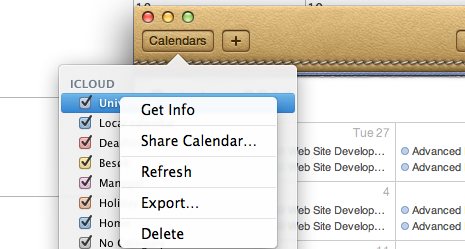 Part 3. How to Backup Calendar from iPad Using iTunes
The other way of backing up is through iTunes. Now in order to do this, here are the steps which you need to follow. But see to it that your computer contains the latest iTunes version.
Method 1.
So first, connect your iPad to the computer. And when you already have, open iTunes and select File, then Devices, then Backup.
And then to check if the backup is already done, open the iTunes "Preferences" and then tap on the "Devices" tab. There, you will see the name of the device along with the date and the time when the backup was done.
So given that the events on your calendar as well as other important data on your iPad will be stored to your computer. With this, when you need to access the data that you need, it will readily be available in the database. And what is more is that it is prettily formatted. Now here is how the backup of the calendar events using iTunes goes. So to write a current backup on your computer, observe these steps.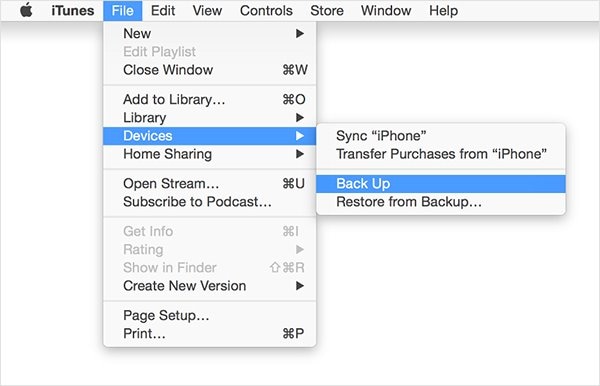 Method 2.
First, connect the iPad to the computer with a USB cable and then open iTunes. Click on your iPad under the tab saying "Devices" in the left menu, but make sure that the summary tab at the top of iTunes is selected.
After which, under the "Backup" section, check the box that says backup to this computer, and then click on the "Sync" button. With that, you are already done backing up your iPad calendar with iTunes.